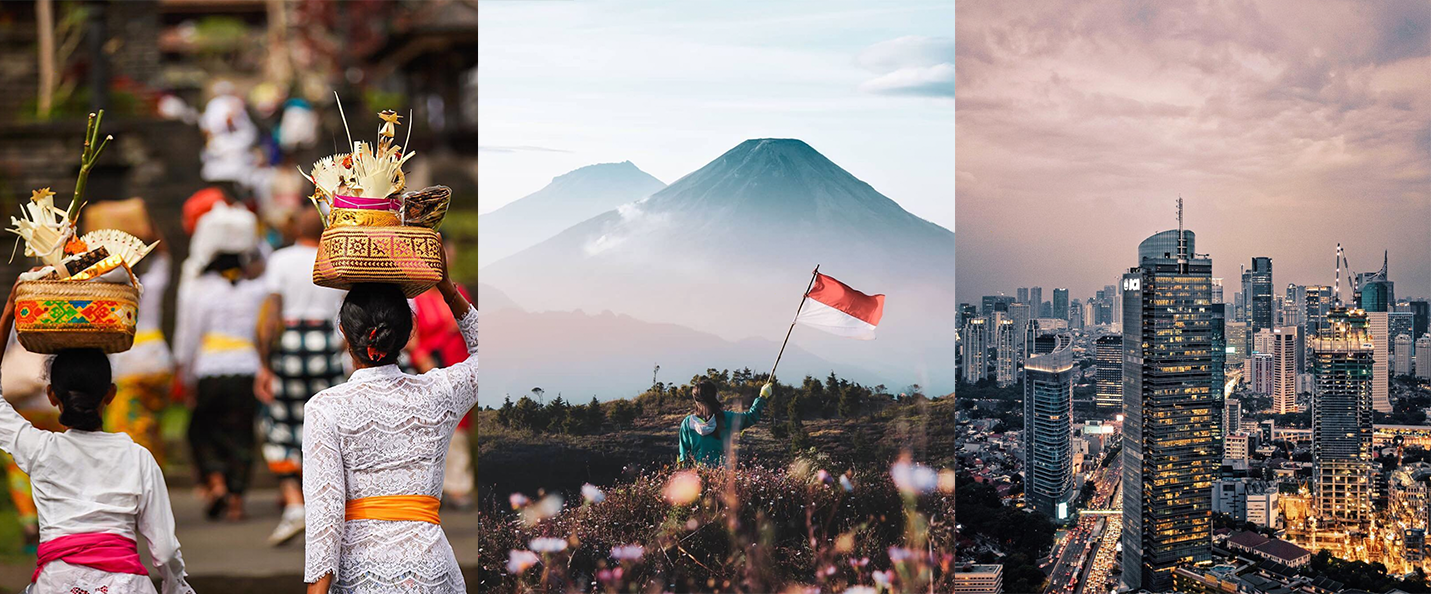 The Buyandship arm extends to Southeast Asia to help everyone buy Indonesian goods! With the Indonesian transshipment service, you can scan the goods in major Indonesian online stores. But remember to pay attention to the following precautions before placing an order, so you can buy with peace of mind and worry-free online shopping, and transship to Indonesia! Start your Indonesia Adventures at home with these notes in mind.
---
Indonesia Transit Dos
 

Watch out for exchange rates
The Indonesian currency is the Indonesian Rupiah. Most online shops will indicate the price with IDR or the symbol Rp. Please note that PHP 1.00  is roughly equal to IDR 307.42. It's also worth noting to pay attention to the bank charges.
 

Watch out for jet lag
Want to snap up a flash offer? Pay attention to the time difference and race against time! Jakarta, the capital, has a one-hour time difference, while there is no time difference in central Bali. Please pay attention to when the limited-time offer actually ends!
 

Watch out for Indonesia discount season
The main local large discount period is the month of Ramadan, and the promotion is almost the time when the discount is the largest throughout the year, around the middle of the year. There will also be various discount days at other times. Check the Buyandship Facebook page to see the latest discount information!
 

Make good use of Google Translate
Most Indonesian online shops display Indonesian, and some can be converted to English. If you don't have it, you'll have to rely on Google. It is recommended that you use the Chrome browser when shopping online in the Indonesian online store. Even if the website does not have an English version, you can use Chrome to translate the entire web page into Chinese or English. Here's a comprehensive guide on how to use Google Translate.
 

Pay attention to the delivery time
The Indonesian transshipment service is tentatively scheduled to be shipped out once a week and is scheduled to be shipped out on Friday. If you want to receive your product as soon as possible, you must clip the time to shop online!
 

Pay attention to fill in the address and membership number position
Fill in the correct warehouse address. Please do not enter the membership number on the address. The membership number only needs to be filled in after the name.
---
Indonesia Transit Donts
 

Purchase prohibited products and exceed size limits
The prohibited items for Buyandship Indonesia's transshipment service include all liquids, all powdered products, all battery-containing products, and all anti-epidemic and anti-epidemic products, and the size limit is that one side of the length, width, and height cannot exceed 100cm, or the sum of the three sides cannot exceed 150CM. If you exceed any of the above restrictions, you may have to pay additional fees, be rejected by the warehouse, return the shipment, fail to ship or be charged by volume.
 Buy to pay products
As mentioned above, the warehouse will not pay any money on its behalf, and all deliveries will be rejected. If you want to receive your favorite as soon as possible, remember to pay all the money online!
 

Missing User ID Membership Number
When filling in the recipient information, be sure to double-check whether you have filled in your User ID. This is our method of identifying the shipment, so it is really very important! It must be filled in!
---
See a pricing calculator and parcel restrictions below. No bulk shipments 10 units max per shipment.

If you choose Php 380 / lb DDU option, Please note if above Php 10k there are PH customs clearance fees separate from our shipping fee that is paid to local courier either COD or bank transfer, and sent to your home. If Php 10k or below then just our shipping fee 🙂
To enjoy no duty and tax, you need to checkout from HK under Php 10k total value of shipments regardless of how many shipments, then TRACK until it passes PH customs, then send the next batch.
If you choose Php 620 / lb DDP pricing option it is inclusive of duty and tax. See below step by step 🙂
Buyandship's Pricing Option: Php 620 Per Pound Delivery Duties and Taxes Paid
It's also worth noting that each household member's name can create their own account to enjoy each Php 10k under
Step 1: Each of your household members can open an account and each can enjoy under Php 10k. Sign them up now in here.
Step 2: When each household member signs up they also get Php 50 free credits. That means more savings for your household!
Step 3: You can also ask them to use your referral code when they sign up so both of you can earn more credits and have more savings 🙂
---
➡️ Learn how to purchase your favorite products from other sites using Buyandship
---
Looking for a community that can relate to your Buyandship Experience with great deals every day to inspire your next overseas shopping? Join our official Facebook Group now. See you there!

---
Is this your first time using our Buyandship service? Here are a few things you should know:
A flat fee of Php 380/lb Delivery Duty Unpaid or Php 620 / lb Delivery Duty Paid will be charged for overseas shipment whether it is from our USA, Canada, UK, Japan, Korea, Australia, Indonesia, Italy, Thailand, Hong Kong, China, or Taiwan warehouses. All the same rate! With a few easy steps, your product purchases will be delivered to you in no time.
SIGN UP NOW to gain access to our overseas warehouses, and get FREE PHP 50 credit to use for your next shipping fee!
Here is a video tutorial on How to Sign up with Buyandship.