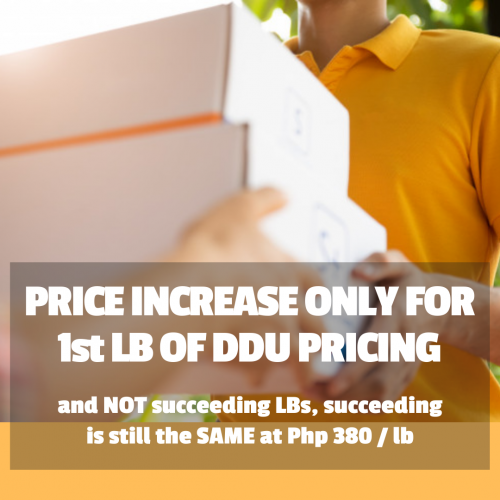 Hi Buyandship Members,

Please note there will be the last price adjustment for 2021 to DDU pricing option, which will ONLY affect the 1st LB for DDU, succeeding LBs after 1st LB is still the SAME at PHP 380 / LB. DDP pricing is the SAME and extended indefinitely.

Implementation is on Aug 3 2021 and on checkout in HK, please give ample time to arrive at the HK warehouse if you want to take advantage of old DDU pricing. DDP is the SAME.
 

See Below 5 Key Points And Images Explaining the Effect

#1 Price increase is ONLY on 1st LB of DDU pricing and NOT succeeding LBs, succeeding LBs is still the SAME at PHP 380/LB.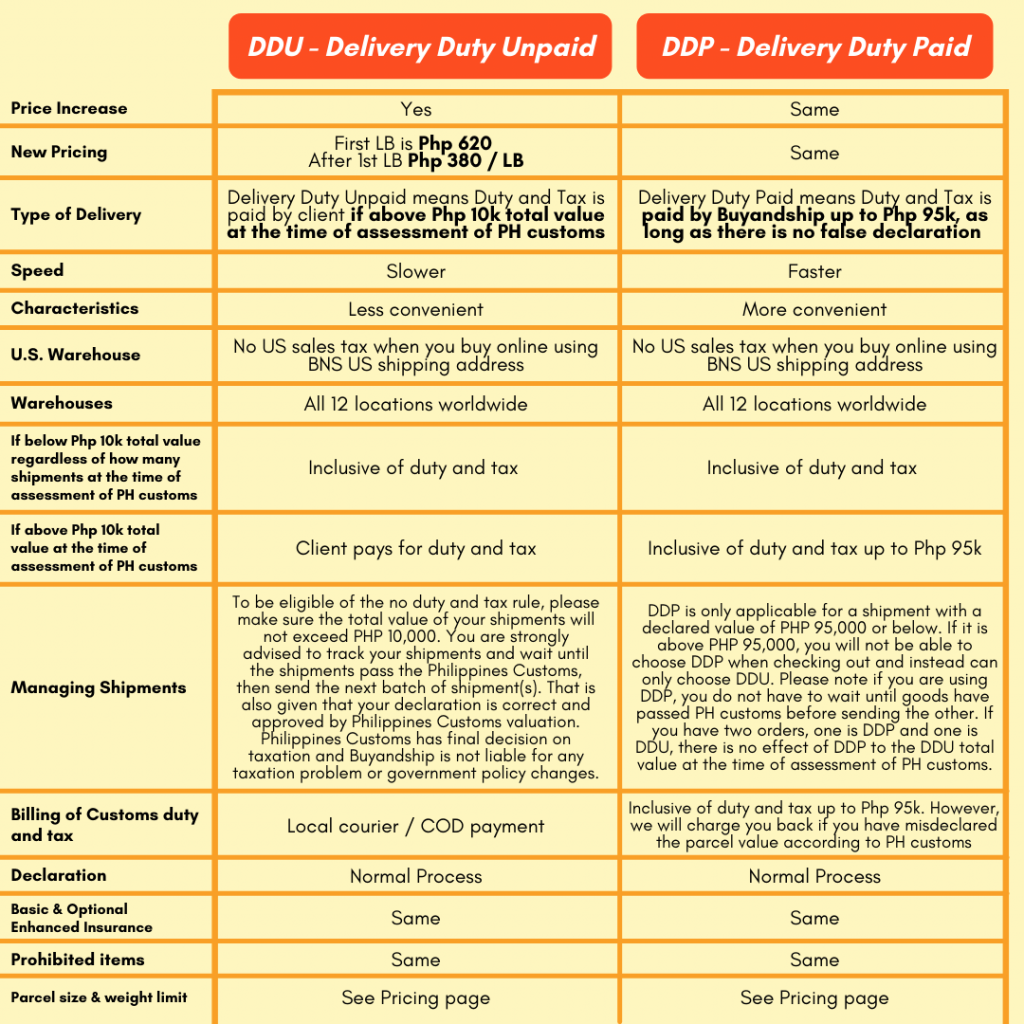 #2 Calculation of the net effect of 1st LB increase for DDU only is Php 620 – Php 380 = Php 240 fixed fee ONLY for 1st LB of DDU order. CONSOLIDATE! CONSOLIDATE! CONSOLIDATE!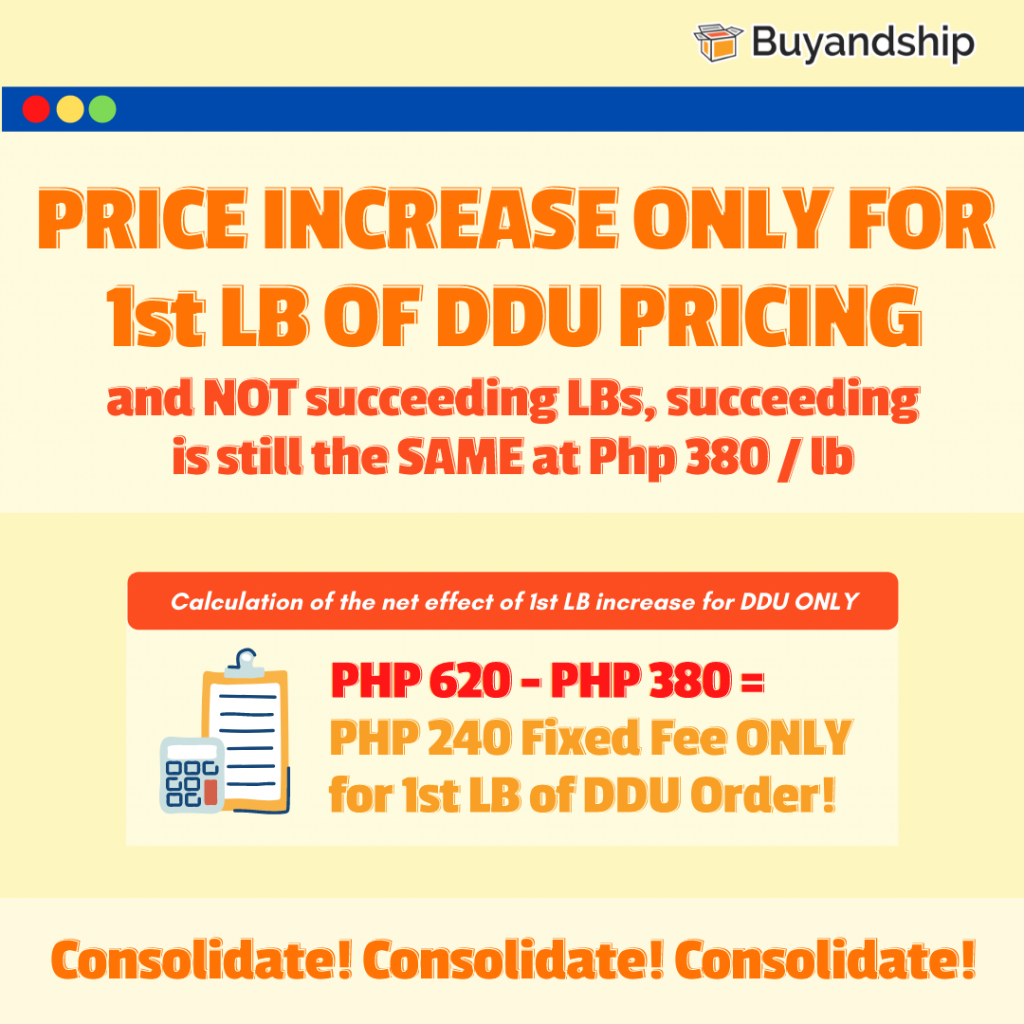 3. Last Price increase for the Year 2021 which ONLY is on DDU 1st LB NOT on succeeding

LBs, succeeding is still Php 380 / lb for DDU.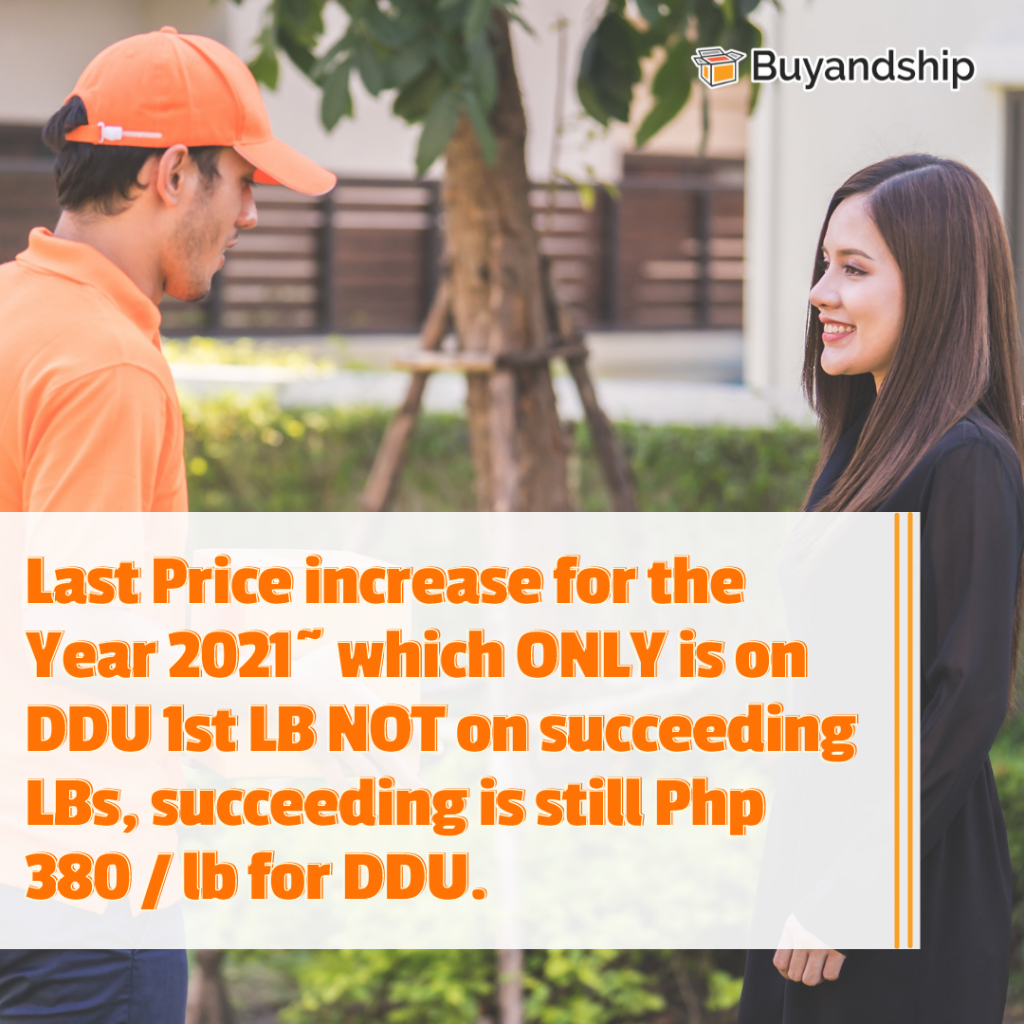 4. DDP pricing is the SAME! DDP is extended Indefinitely.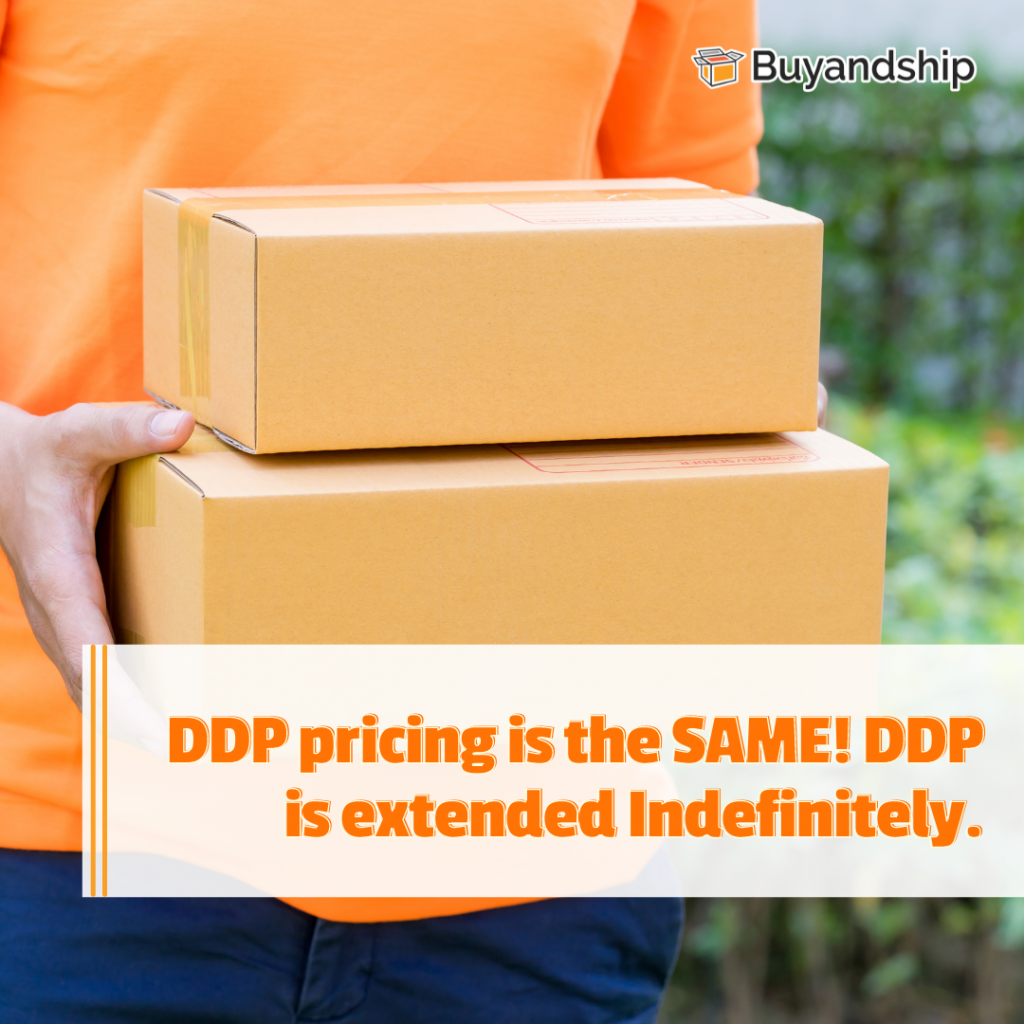 5. We are still lower than our competitors.