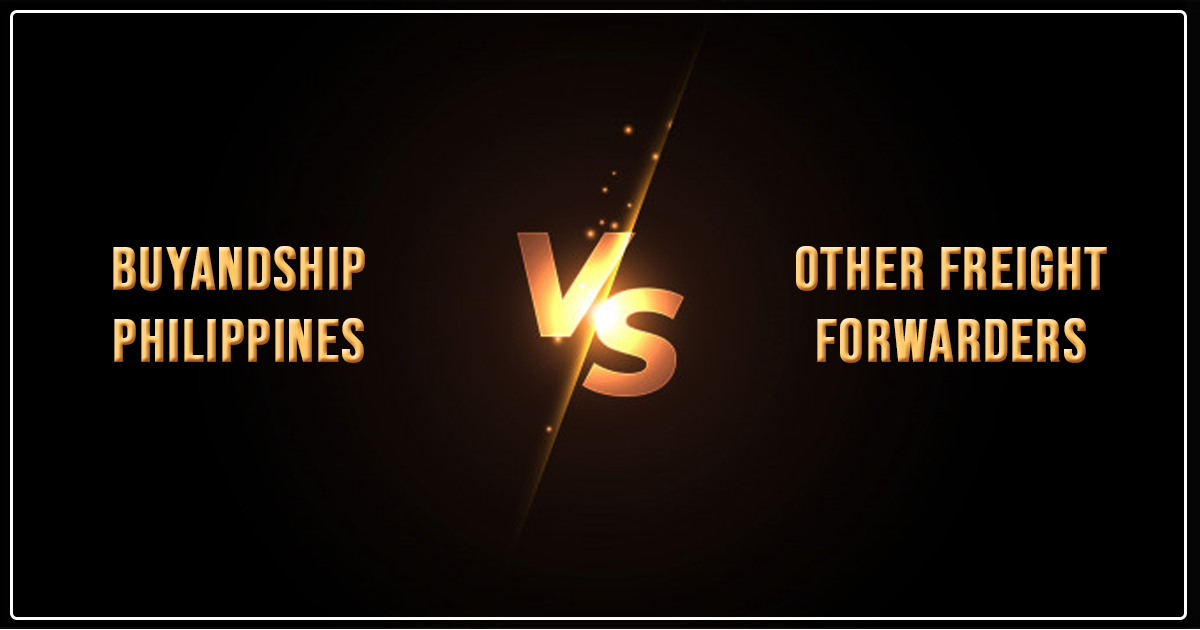 If you're planning to buy something abroad, the choice of a forwarding agent is very important! All products are shipped from abroad, so saving on shipping is your number one priority. Don't worry, that's why we're here for! Buyandship is an air forwarding service company that has the lowest AIR shipping rate in the Philippines! Our rate is purely based on weight so you can sleep well knowing that we won't be overcharging you as other air freight company does. We don't do volumetric weight so you won't have to compute for complicated Math equations.
Founded in Hong Kong in 2014, Buyandship makes it to the Philippines early this year with a total of 13 warehouses in the United States (Portland and LA,) United Kingdom, Japan, Taiwan, Korea, Indonesia, China, Australia, Italy, Thailand, Canada, and Hong Kong. Shopping from these locations worldwide to your doorstep in the Philippines has never been easy. Aside from all the deals, we shell out to you plus our lowest AIR shipping rate, overseas online shopping really makes it more convenient and affordable for you!
---
Advantage and Pain Points Between Buyandship and Other Freight Forwarders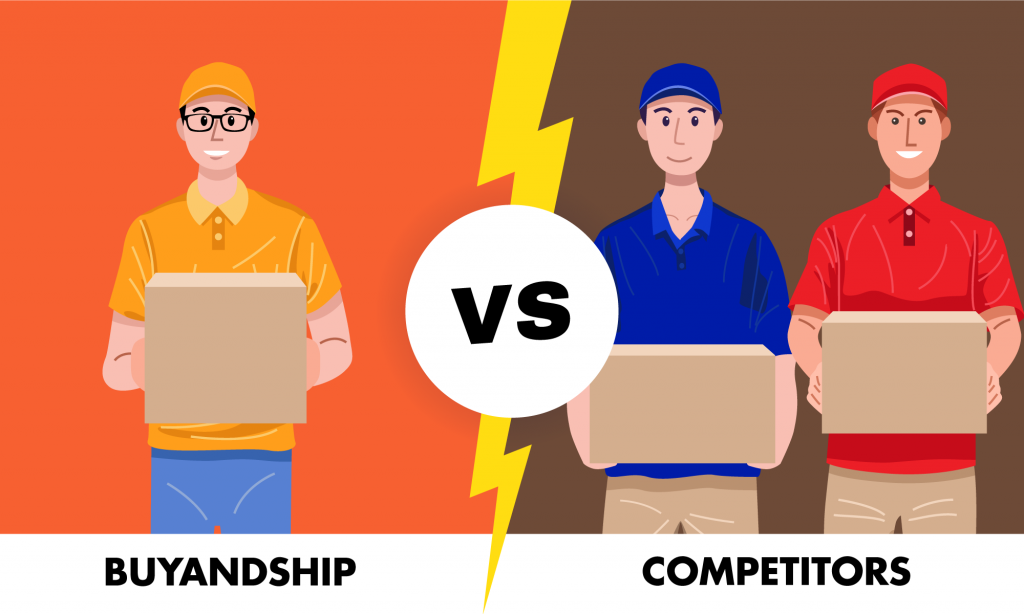 Check out the table below to see the difference between Buyandship to Other Air Freight Companies. Disclaimer: Pricing and policies change from time to time, and all of the advantages and pain points noted in the table below are accurate at the time of publication. And due to different factors in your purchase, shipping fee pricing may vary and may be subject to change.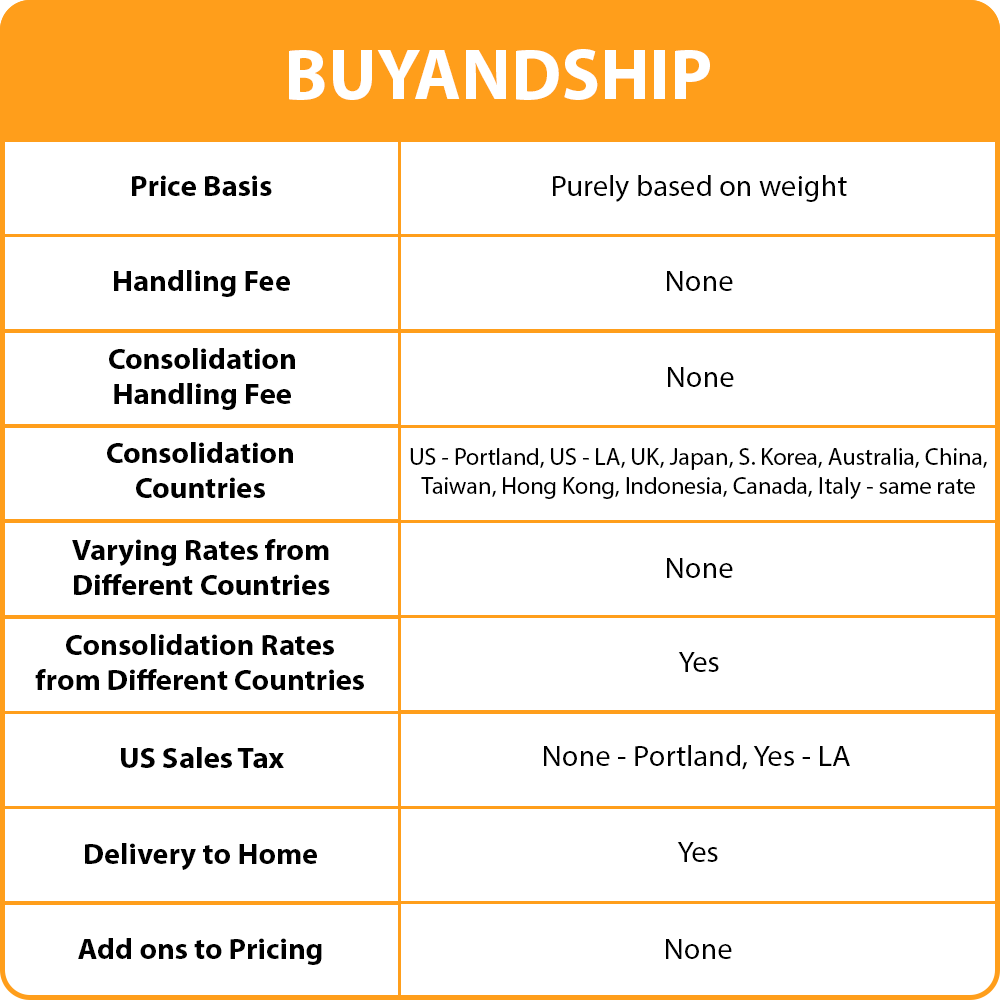 ---
Why Use Buyandship Philippines?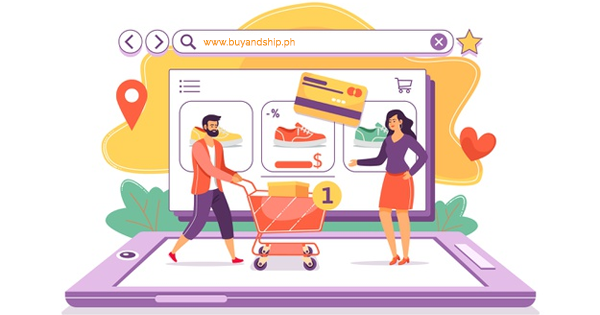 We have the lowest AIR shipping fee in the Philippines
We do not overcharge since our shipping rate is purely based on weight
We enable you to shop in 13 (U.S. -Portland and LA, U.K., JAPAN, KOREA, INDONESIA, ITALY, AUSTRALIA, CHINA, HONGKONG, TAIWAN, CANADA, AND THAILAND) locations worldwide
We have FREE consolidation service and FREE storage of shipments up to 42 days
We shipped your favorite items from abroad straight to your doorstep in the Philippines
Tracking is so easy!
Save money by taking advantage of great deals only happening abroad
---
Shopping Outside vs. Online Shopping with Buyandship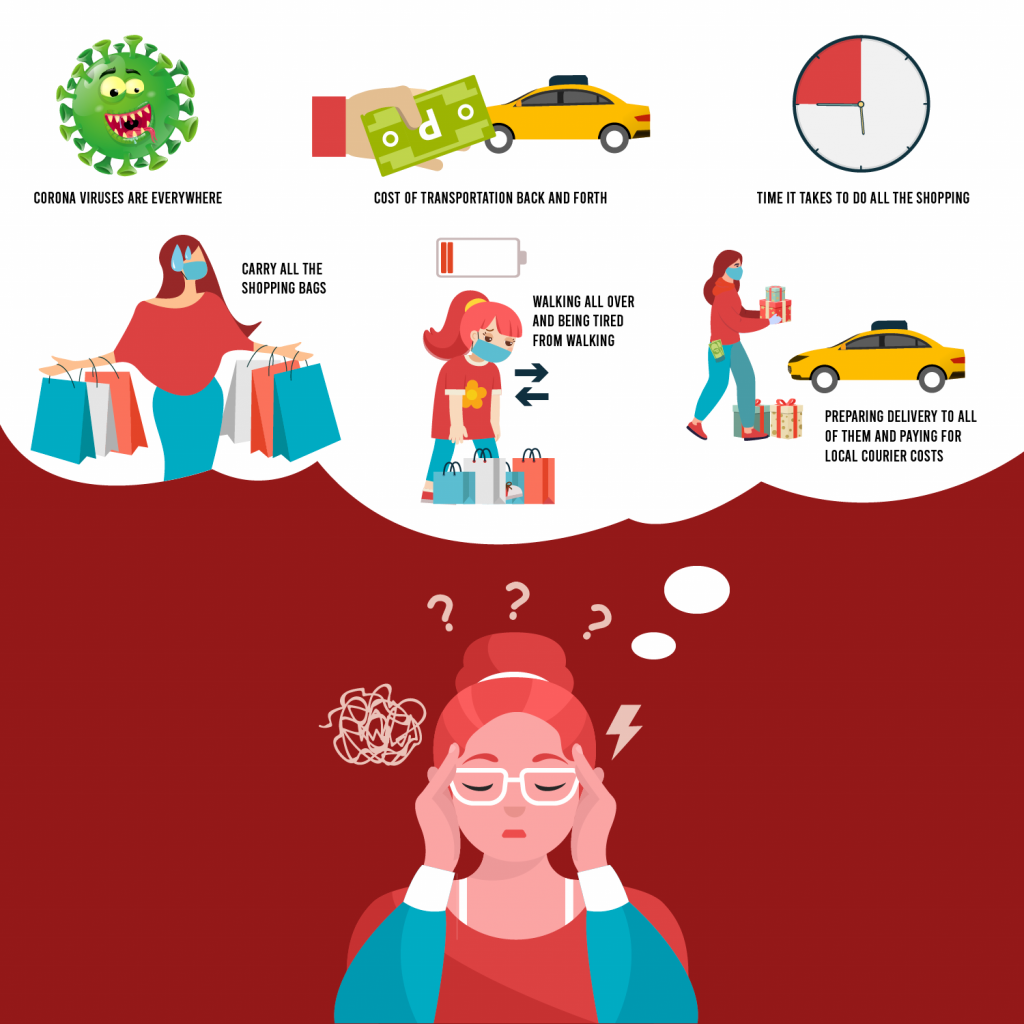 Pain Points of Going Outside to Shop:
We're still in the pandemic, people!
Cost of transportation back and forth
The time it takes to do all the shopping
How many bags you are carrying
Walking all over and being tired from walking
Preparing delivery to all of them and paying for local courier costs
Solution: Just use Buyandship, Why?
Access to most online stores in 13 locations WORLDWIDE
Cheaper items abroad! Plus more savings and better deals
You can add as many delivery addresses and send them to your family, friends, loved ones, colleagues, and more.
---
How to Use Buyandship?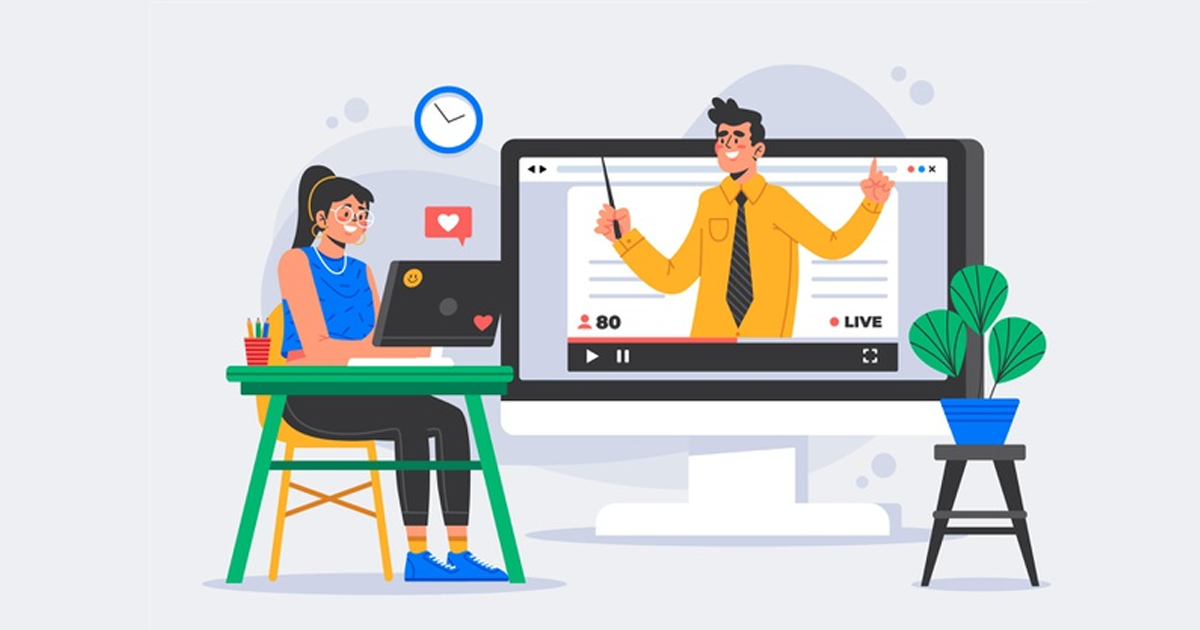 1. Register as a Buyandship member
What you'll need is just your name, email address, your mobile number, and some personal information;
Upon your registration, you will get a unique member ID which also serves as the identification of your parcels during the shipping progress.
Reminder: If you do not have the verification email, please check the spam or junk mail folder.
2. Fill in your Shipping Address & Home Delivery address
Fill in your Shipping Address on overseas shopping sites. Keep in mind the items under the "Prohibited Items Catalog" before shopping. During the checkout, please use our overseas warehouse address as your shipping address in the shopping sites you used. Kindly remember to fill in your name and member ID as the receiver.
Add your home delivery address with your pricing option. Fill in your local delivery address in "My Addresses" and select your pricing option for the address. We provide 2 pricing options: Delivered Duty Unpaid & Delivered Duty Paid. For more details, please refer to the Pricing page.

Kindly remember to add your address again with another pricing option so you can use either pricing option for the same address.
3. Declare your shipment
From the email sent by your retailer, you can find all the information you needed for the declaration, such as the Shipping Carrier and the Tracking Number of your goods;
Once you get the above-mentioned information, please declare your parcel immediately at "Parcel Management";
When your package reaches our overseas warehouse, it will be checked in within 2 working days. If not, contact us.
For a Step By Step on How to Declare Your Shipments, please click HERE on the link.
Declare Your Shipments with Product Links and Get PHP5/lb Reward! Each pound you shipped can get you 5 Buyandship credits which can be only redeemed for your delivery fee, i.e. the chargeable weight of your shipment is 10 lb, then you can earn 50 credits. The credits earned from the rewards program will have a 90-day expiry date. Click Here to Learn More.
Reminders: Any declaration completed after the parcel arrives at our overseas warehouse may delay the shipping time. Any parcels without declaration or with misleading information in the declaration will affect the arrival time at the Hong Kong warehouse and its shipping progress to the Philippines. Any false statement in the declaration may affect the insurance claim of your package.
4. Consolidate your shipment
You will receive an email notification when your parcels arrive at the Hong Kong warehouse. Then, you can create a shipment order by consolidating your parcels on your dashboard.
Please confirm your delivery address and the pricing option you wish to have at "My Addresses"
After your payment is settled by online credit or debit card, your shipment will be sent out from our Hong Kong warehouse within 1-2 working days. (As this is an overseas payment, you may contact your card issuer with questions regarding any relevant administration fee.)
Now, you only need to sit back until receiving the parcel collection notification. You can have a look at the recommended overseas shopping sites which are picked up by our editors if you have time.
Reminders: When your parcels have arrived at the Buyandship Hong Kong warehouse, if you have any questions regarding the chargeable weight, please contact us before you pay the delivery fee. Any unpaid parcels will not be sent out from our Buyandship Hong Kong warehouse. Those parcels can be stored at our Hong Kong warehouse for 42 days for FREE, and afterward, there will be an overdue storage fee. For the details, please refer to the "Pricing" section.
5. Collect your goods
Wait for your parcels to arrive at your doorstep in the Philippines! Due to the current virus situation worldwide, please allow more delays as it is unpredictable during these virus times.
Reminder: In the case of Customs inspection, the time of delivery may be delayed. Please be patient. The unpaid shipment will not be sent out from our Hong Kong warehouse.
---
What People Are Saying About Us
Aside from a competitive service for an affordable price, we also pride ourselves on our users who trust and support Buyandship Philippines. Here are a few testimonials they left on our page and official group: