For our new members who haven't signed up yet, here is a tutorial on How to Sign up with Buyandship.
You are only a few steps away from using Buyandship Philippines! Below is a tutorial on How to Sign up with Buyandship. This will serve as a guide for not only signing up but getting verified, which is much more important because after getting verified you will be receiving your Php 50 credit! This credit can be used on your first shipment using Buyandship.
Step 1: You need to visit us at Buyandship.ph or click HERE. Click on the "SIGN UP" button to begin the process.

Step 2: After clicking you will be led to the Login/Signup page. Click on the "Sign Up" tab at the bottom left of your screen. Proceed to Fill in your Last Name, First Name, Email address, and Password. Click on the "Sign up" button to proceed.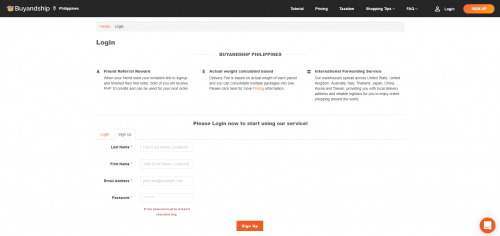 Step 3: A green box notification on the same page will appear which will prompt you to activate your account on your email (please check spam folder).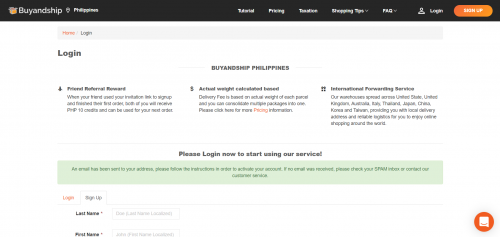 Activate your account on email by clicking on the link on your email.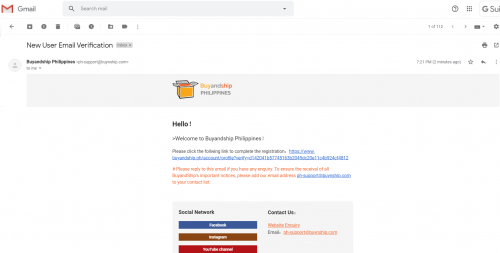 Step 4: After you click the email verification link, on the same browser (do not switch browser), Login with your email and password then click "Login".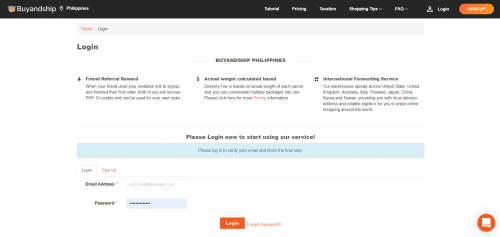 Step 5: Congratulations, your account has been created! There is one last step to redeem your FREE credits and getting your warehouse addresses all over the world. Simply fill in the fields, enter your mobile number, click on the "Send Activation Code". Enter the code you received from your mobile and submit the profile.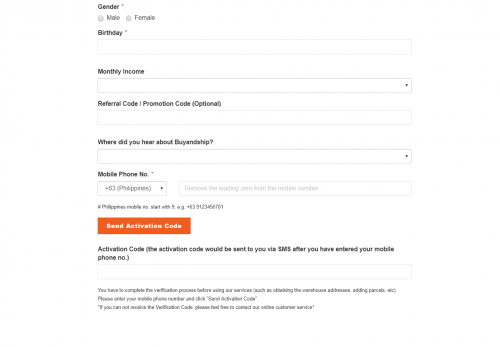 Step 6: There is no step 6! You are all done! Browse our Dashboard for your warehouse addresses worldwide and begin shopping in any of those countries.