Koreans are professionals when it comes to 홈쇼핑 "Home Shopping",  and you've probably heard of a few websites already to shop from. But these websites are mostly in full Korean (which you can still access via Google translate chrome extension), so if you're not fluent yet, we found you some Korean online shopping malls in English. Whether you're looking for fashion, cosmetics, or Kpop items, they've got you covered. Here's a list of the best websites that will make your life easier and cheaper in Korea. Buyandship provides you with your Korean warehouse address which you can use to deliver straight to your home in the Philippines. 🙂
English Online Shopping Sites in South Korea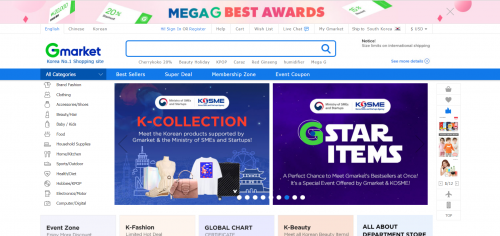 Gmarket is the most famous and Korea's number 1 online shopping site. Lucky for you, Gmarket is available in English and can ship to the Philippines to your doorstep via Buyandship (use your Buyandship Korean warehouse address). Global Gmarket sells pretty much everything, with categories including Fashion and Beauty, Baby and Kids, Household Supplies, Home and Kitchen, KPOP goodies, Sports, Digital and Electronics.
All types of payment methods are accepted such as foreign credit cards, Paypal, etc.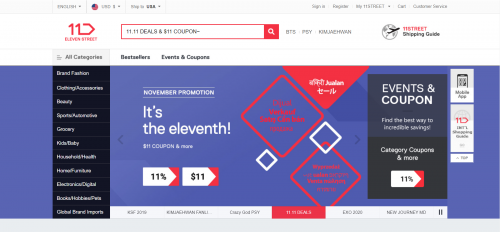 11th Street is another nice website to shop from. It is available both in Korean and English and delivers everywhere in Korea (use your Buyandship Korean warehouse address to deliver to your home in the Philippines). Like Gmarket, you will find all the categories you can think of, with a large choice of items to choose from. For a nicer and easier "home shopping" experience, you can download their app on Play Store or Apple Store.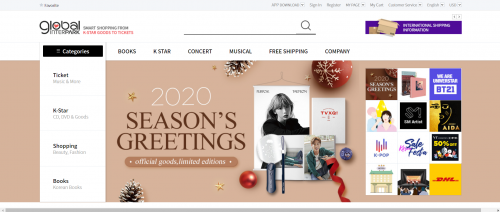 Interpark is really famous in Korea, and one of the go-to home shopping websites. Like its Korean counterpart, Interpark Global provides all types of goods, but the English website is more focused on selling concert tickets and K-pop goodies. You will still be able to shop for fashion, makeup and skincare, electronics and many more. Interpark also has an app on the Play Store or Apple Store. Use your Buyandship Korean warehouse address to deliver to the Philippines.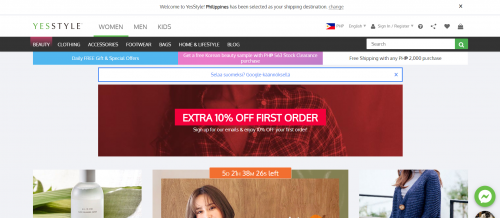 Yesstyle is well known outside of Korea for Korean fashion and beauty. This website ships fashion, beauty, accessories, and lifestyle (arts and crafts, sports, homeware, etc.) products. For Japan enthusiasts, the website also offers Japanese fashion, beauty and lifestyle products. Use your Buyandship Korean warehouse address to deliver to the Philippines.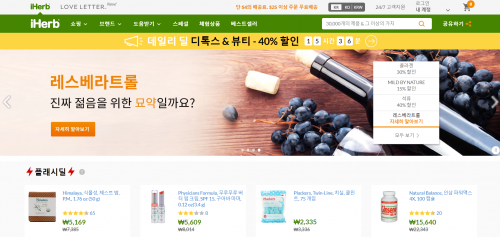 iHerb Korea is well known to foreigners trying to engage in a healthy lifestyle in Korea. The website provides mostly vitamins, supplements, sports supplements (protein shakes, etc), and even herbs, homeopathy and cosmetics made of natural ingredients. For mothers living in Korea, a large section of the website is dedicated to baby and kids, skincare, supplements, diapers, and many more. Use your Buyandship Korean warehouse address to ship to your doorstep in the Philippines.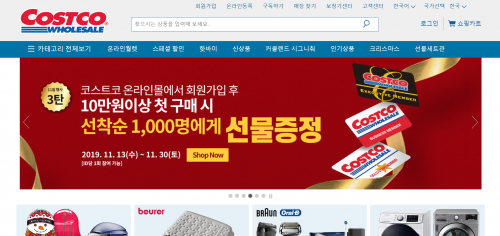 If you've been to one of the Costco stores, you know how it works, but this tidbit you probably didn't know. You can also find all their products on their online shopping mall. For those who don't know Costco, the store sells electronics, healthy supplements, fashion, etc. The only problem though is you need to be a member of Costco. You can apply for membership or find a Korean friend with membership and begin shopping at amazing values which is usually the best in wholesale price for a lot of products. If you sign up with Buyandship, use Buyandship's Korean warehouse address as your shipping address to deliver to your home in the Philippines.
These are our recommendations for English enabled websites to shop in Korea. SIGN UP now with Buyandship and you will get Php 50 FREE credit on your shipping. Get your Buyandship Korean warehouse address now!
---
See a pricing calculator and parcel restrictions below. No bulk shipments 10 units max per shipment.

Please note that if the total value of your shipments is above Php 10k there will be PH customs clearance fees, separate from our shipping fee that is paid to a local courier, either COD or bank transfer, and sent to your home. If Php 10k or below, then you will only pay our shipping fee 🙂
To enjoy no duty and tax, you need to checkout from HK under Php 10k total value of shipments regardless of how many shipments, then TRACK until it passes PH customs, then send the next batch.
It's also worth noting that each household member's name can create their own account to enjoy each Php 10k under
Step 1: Each of your household members can open an account and each can enjoy under Php 10k. Sign them up now in here. 
Step 2: When each household member signs up they also get Php 50 free credits. That means more savings for your household!
Step 3: You can also ask them to use your referral code when they sign up so both of you can earn more credits and have more savings 🙂
---
➡️ Learn how to purchase your favorite products from other sites using Buyandship
---
Looking for a community that can relate to your Buyandship Experience with great deals every day to inspire your next overseas shopping? Join our official Facebook Group now. See you there!

---
Is this your first time using our Buyandship service? Here are a few things you should know:
For US, UK, IT, AU, CA, TH, ID:
DDU pricing = Php 620 1st LB succeeding LBs is Php 380 / LB Delivery Duties Unpaid (DDU)
DDP pricing = Php 620 / LB Delivery Duties Paid (DDP)
DDU pricing = Php 580 1st LB succeding LBs is Php 360 / LB Delivery Duties Unpaid (DDU)
DDP pricing = Php 580 / LB Delivery Duties Paid (DDP)
*If you consolidate, the higher price will be applied to the consolidation fee. For example if US and KR consolidation, the higher DDP and DDU rate will be applied.
*If you consolidate KR and JP, then the DDP and DDU rate of KR and JP will be applied.
It is purely on weight, no hidden fees, or charges. Your parcels get shipped straight to your home.
Click HERE to learn more about DDP vs DDU pricing comparison table.
SIGN UP NOW to gain access to our overseas warehouses, and get FREE PHP 50 credit to use for your next shipping fee!
Here is a video tutorial on How to Sign up with Buyandship.