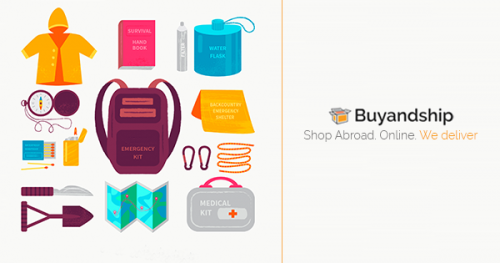 Corona Virus in China, Wildfire in Australia, Ashfall in the Philippines, or Flooding in India- You never know when calamities or emergencies are going to hit you so, having an emergency bag with proper and the best supplies is always a good idea.
We, in Buyandship, wanted nothing but the best for you and your family so, we list down 10 priority items you need to have in your Disaster Emergency Kit and where to find the best quality of it.
Clean Water
The first two things that will kill a person, given that they survived the wrath of whatever emergency s/he's facing, is famine and dehydration. So, make sure that you pack a gallon-worth of clean water for the whole family that will last for at least three days.
On the following days, if there is still no clean water in sight, it's great to have this LifeStraw in hand. It filters up to 1000 liters of contaminated water without iodine, chlorine, or other chemicals; it does not require batteries and has no moving parts. No disaster kit is complete without this one. Buy it now on Amazon U.S. and make sure to sign up in Buyandship so your shipment will be delivered right to your doorstep here in the Philippines.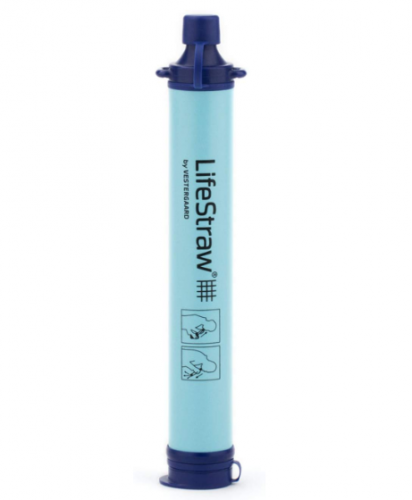 TIP: Here's a step-by-step guide on how to buy this handy straw from Amazon.
Ready-to-eat Canned or Dry Food
Also, prepare a three-days worth of non-perishable foods like jerky, granola bars, canned food, or biscuits that you can easily buy in a local convenience store near you.
Worst Case Scenario: You can always resort to these Survival Tabs that Amazon sells. This is the best possible food in the smallest possible volume. Created to supply the body with all the daily essential vitamins and minerals needed when facing uncertainty.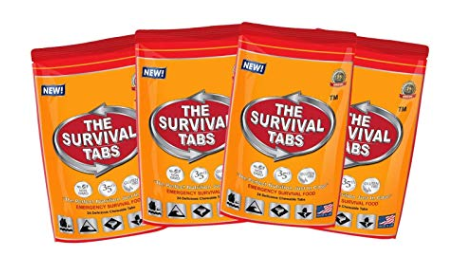 TIP: Here's a step-by-step guide on how to buy this Survival Tabs from Amazon.
First Aid Kit
Your First Aid Kit should have a latex or sterile gloves, gauze pads, a thermometer, sterile bandages, Band-Aids, petroleum jelly, a salve for burns, antibiotic ointment, adhesive tape, towelettes, hand sanitizers, necessary medications, sunscreen, and instant cold packs.
Make sure that all of the equipment mentioned above is enclosed in a waterproof pouch or small luggage.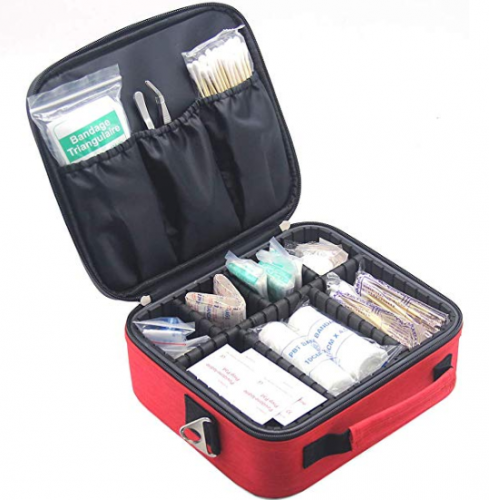 TIP: Here's a step-by-step guide on how to buy this First Aid Kit from Amazon.
Tools and Supplies
This includes items such as candles, matches in a waterproof container, scissors, tweezers, a sewing kit, a flashlight, extra batteries, a small fire extinguisher, a manual can opener, a knife, a hand-crank or battery-operated radio, and a wrench to turn off gas and water. Be sure to also have a map of the area in case you need to look for a shelter.
Don't worry, you don't have to obtain all of these as one. You can just get a multi-tool that you can get anywhere! But if you don't want to turn out like Aron Ralston in 127 Hours, we suggest you get the best.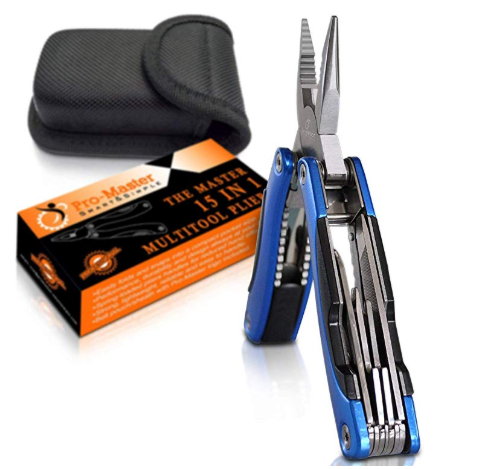 TIP: Here's a step-by-step guide on how to buy this Multi-tool from Amazon.
Hygiene Products
Even in the midst of a calamity, you and your family need to stay clean so make sure to pack hygiene kit enough for every member. This includes shampoo, soap, comb, deodorant, toothpaste, toothbrush, mask and other necessary things that would prevent getting others sick and getting yourself sick.
In the rise of the Novel Coronavirus Philippines, make sure that you get enough masks for the whole family! Remember, Blue Side Out!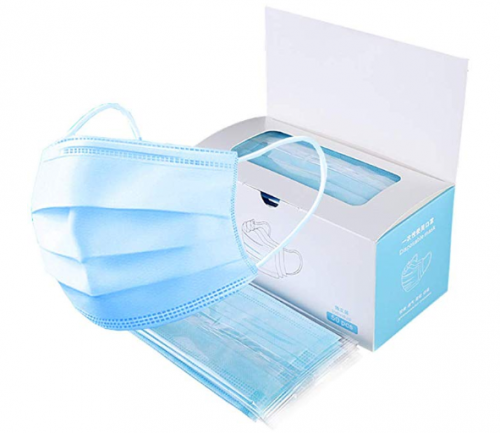 TIP: Here's a step-by-step guide on how to buy these Protective Masks from Amazon.
Important Documents
This includes cash, driver's license, passport, social security card, family records, bank account numbers, and a list of important and emergency phone numbers. Make sure you have a copy of your will, insurance policies, and other contracts and deeds. Make sure it is enclosed in a waterproof bag, so nothing of your important documents get ruined. Just like this one: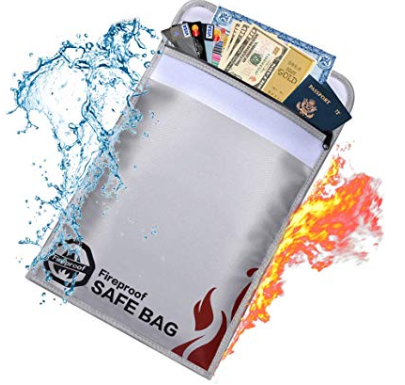 TIP: Here's a step-by-step guide on how to buy this Safe Bag from Amazon.
Clothing
It's good to have and an extra piece of clothing like rain gear, at least one outfit, work boots or durable sneakers, and thermal underwear. But keep in mind: Make it light! We don't want your Emergency kit to slow you down because it's too heavy with all the clothes you pack in it.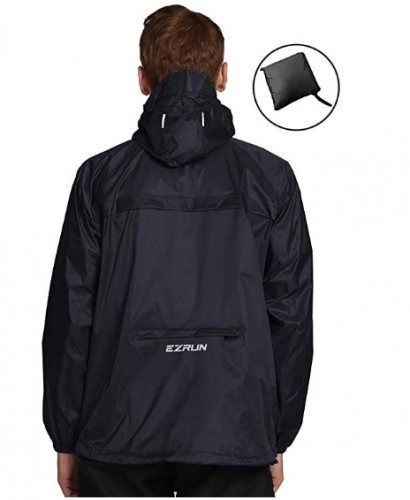 TIP: Here's a step-by-step guide on how to buy this Light Raincoat from Amazon.
Easy to Carry Waterproof Bag
In the face of a great emergency, you will go through thin and thick. So, if you can do it, make sure that your bag can too! It's good to invest in an easy-carry waterproof bag that will survive anything.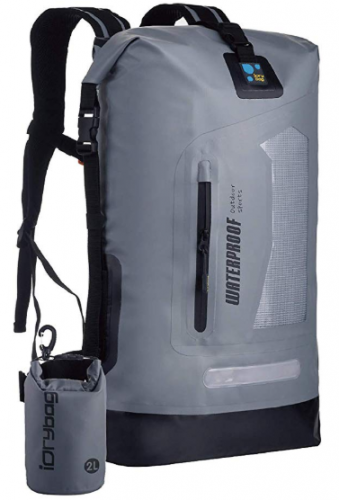 TIP: Here's a step-by-step guide on how to buy this Waterproof Bag from Amazon.
Any Means of Communication
Whether it's a whistle, a strobe light, or a flare gun, it is always important that you have something that can connect you with anyone in case you need SOS. Take this Hyperwhistle for example, it's up to 142dB for 2+ mile 8x the range of a common sports whistle. Plus, it includes re-usable hearing protectors and easy clip neck lanyard. Having these items can literally save your life!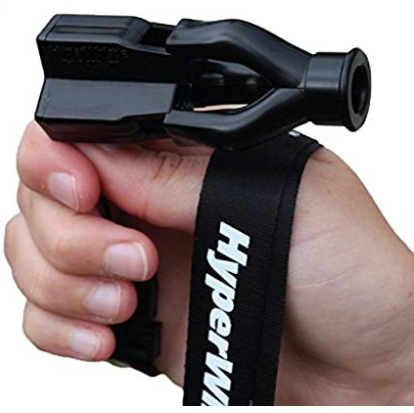 TIP: Here's a step-by-step guide on how to buy this Hyperwhistle from Amazon.
Cleaning Products
This includes garbage bags, dish soaps, or bleach- you may think that this doesn't matter but a bleach alone, when diluted in nine parts can be used as a disinfectant.
Be mindful also with the trash we leave, make sure that you have a garbage bag with you at all times. You can buy one in your local convenience store or you can maximize our shipping rate of PHP 350/lb and shop it abroad.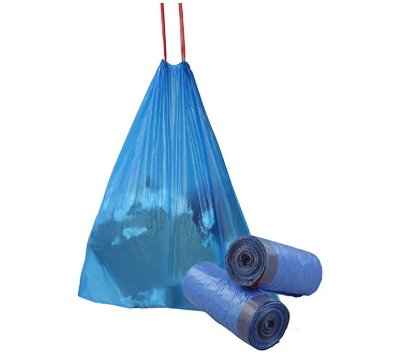 TIP: Here's a step-by-step guide on how to buy this Handy Garbage Bag from Amazon.
Miscellaneous Items
This includes blankets, sleeping bags, paper cups, paper plates, plastic utensils, and any additional items that you might need in the midst of calamity.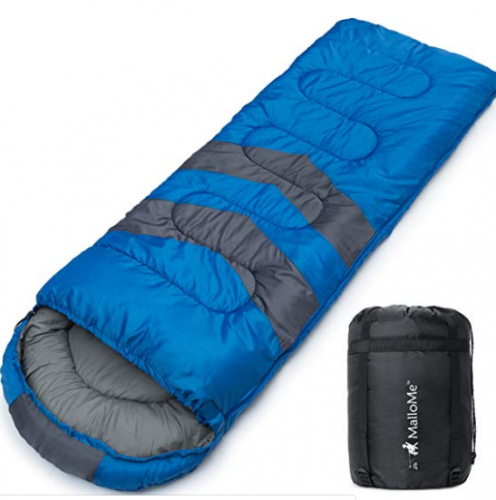 TIP: Here's a step-by-step guide on how to buy this Sleeping Bag from Amazon.
Note: We hope you loved the products we recommend! We just wanted to clarify that the prices are accurate and items in stock as stated in the time of publication.
---
See a pricing calculator and parcel restrictions below. No bulk shipments 10 units max per shipment.

Please note that if the total value of your shipments is above Php 10k there will be PH customs clearance fees, separate from our shipping fee that is paid to a local courier, either COD or bank transfer, and sent to your home. If Php 10k or below, then you will only pay our shipping fee 🙂
To enjoy no duty and tax, you need to checkout from HK under Php 10k total value of shipments regardless of how many shipments, then TRACK until it passes PH customs, then send the next batch.
It's also worth noting that each household member's name can create their own account to enjoy each Php 10k under
Step 1: Each of your household members can open an account and each can enjoy under Php 10k. Sign them up now in here. 
Step 2: When each household member signs up they also get Php 50 free credits. That means more savings for your household!
Step 3: You can also ask them to use your referral code when they sign up so both of you can earn more credits and have more savings 🙂
---
➡️ Learn how to purchase your favorite products from other sites using Buyandship
---
Looking for a community that can relate to your Buyandship Experience with great deals every day to inspire your next overseas shopping? Join our official Facebook Group now. See you there!

---
Is this your first time using our Buyandship service? Here are a few things you should know:
For US, UK, IT, AU, CA, TH, ID:
DDU pricing = Php 620 1st LB succeeding LBs is Php 380 / LB Delivery Duties Unpaid (DDU)
DDP pricing = Php 620 / LB Delivery Duties Paid (DDP)
DDU pricing = Php 580 1st LB succeding LBs is Php 360 / LB Delivery Duties Unpaid (DDU)
DDP pricing = Php 580 / LB Delivery Duties Paid (DDP)
*If you consolidate, the higher price will be applied to the consolidation fee. For example if US and KR consolidation, the higher DDP and DDU rate will be applied.
*If you consolidate KR and JP, then the DDP and DDU rate of KR and JP will be applied.
It is purely on weight, no hidden fees, or charges. Your parcels get shipped straight to your home.
Click HERE to learn more about DDP vs DDU pricing comparison table.
SIGN UP NOW to gain access to our overseas warehouses, and get FREE PHP 50 credit to use for your next shipping fee!
Here is a video tutorial on How to Sign up with Buyandship.