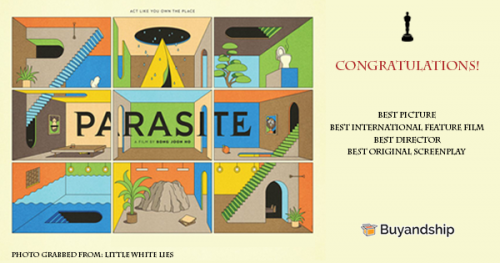 Going into the 92nd Academy Awards, the Academy finally made history when they finally recognized a foreign film when it awarded the trophy for Best Picture to Parasite. But other than that, there are also a few other milestones to celebrate from the Awards night. Check out the best highlights of Oscars 2020 below:
Parasite became the first non-English-language feature film to win Best Picture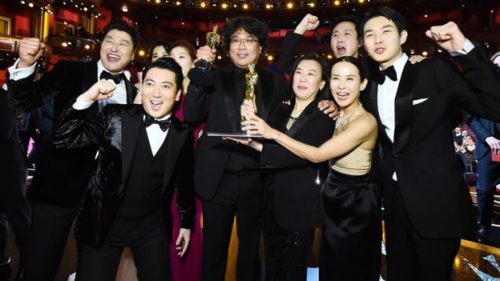 https://www.bbc.com/news/entertainment-arts-51440241
The Oscars have consistently struggled to recognize foreign films or films that are not spoken in English. Ever since 1929, only 10 international feature films have even been nominated for Best Picture, and before Sunday night, none had won. But last Sunday, Parasite took home the biggest trophy of the night, winning not just Best Picture but also Best Original Screenplay, Best Director, and Best International Feature.
Parasite made history as the first South Korean film (First Asian, for that matter) to have ever won at Oscar.
Brad Pitt just won his first Oscar award for acting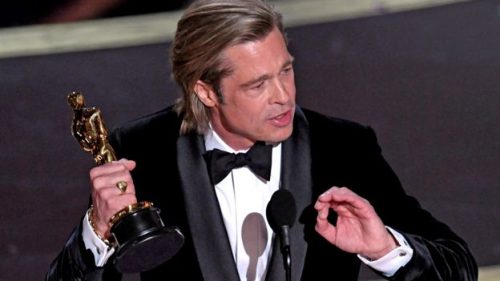 Source: https://www.bbc.com/news/entertainment-arts-51440241
Brad Pitt won his acting Oscar on Sunday for his supporting role in Once Upon a Time in Hollywood, but he won his first Oscar in 2014 as he produced the film 12 Years a Slave that won the Oscar for Best Picture
In accepting his Best Supporting Actor Oscar on Sunday, Brad Pitt gets political as he opened his speech criticizing how the impeachment proceedings of President Donald Trump has been handled, quipping, "They told me I only have 45 seconds up here, which is 45 seconds more than the Senate gave John Bolton this week."
Taika Waititi is the first person of indigenous descent to win Best Adapted Screenplay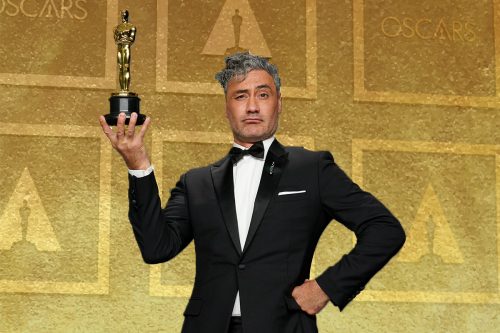 Source: https://www.heyalma.com/jewish-maori-director-taika-waititi-makes-history-at-the-2020-oscars
New Zealand-born Taika Waititi who directed and wrote Jojo Rabbit took home the Oscar for Adapted Screenplay, becoming the first person of Maori descent to win an Oscar.
Waititi is only the third person of indigenous descent to win an Oscar. The first was Buffy Sainte-Marie, who won for Best Original Song in 1982, and the second was Wes Studi, who was awarded an honorary Oscar last summer.
For all the barriers broken at the Academy Award last Sunday, there seems to be one wall that we can't break. Both Krysty Wilson-Cairns of 1917 and Greta Gerwig of Little Women were nominated for writing awards, in the Original Screenplay and Adapted Screenplay categories, respectively. Both lost. As Award Watch's Erik Anderson pointed out on Twitter, that loss means that no woman won a writing award at the Oscars for a movie made in the 2010s.
We know that its impossible for Oscars to nominate every great movie but at the pace, we are at, we have big hopes that we'll get there soon. If you can't get enough of the movies mentioned (and snubbed) in the Oscars, you can always get merch or the actual DVD from your favorite international shopping websites!
Make sure you are signed up at Buyandship so you can have the power to buy your favorite film merch from all around the world! Get started here.
–
Is this your first time using our Buyandship service? Here are a few things you should know:
For US, UK, IT, AU, CA, TH, ID:
DDU pricing = Php 620 1st LB succeeding LBs is Php 380 / LB Delivery Duties Unpaid (DDU)
DDP pricing = Php 620 / LB Delivery Duties Paid (DDP)
DDU pricing = Php 580 1st LB succeding LBs is Php 360 / LB Delivery Duties Unpaid (DDU)
DDP pricing = Php 580 / LB Delivery Duties Paid (DDP)
*If you consolidate, the higher price will be applied to the consolidation fee. For example if US and KR consolidation, the higher DDP and DDU rate will be applied.
*If you consolidate KR and JP, then the DDP and DDU rate of KR and JP will be applied.
It is purely on weight, no hidden fees, or charges. Your parcels get shipped straight to your home.
Click HERE to learn more about DDP vs DDU pricing comparison table.
SIGN UP NOW to gain access to our overseas warehouses, and get FREE PHP 50 credit to use for your next shipping fee!
Here is a video tutorial on How to Sign up with Buyandship.