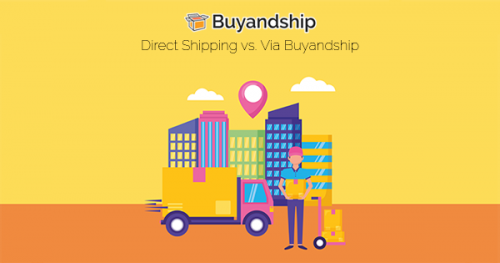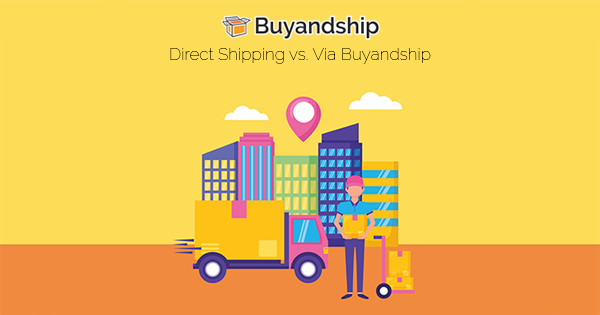 Don't you just hate it when you find the best deal or item in an overseas online shop but you found out that they don't ship in the Philippines or worse, the international shipping fee costs more than the item you've wanted to buy? This is where Buyandship Philippines come in to help you with your international shipping needs!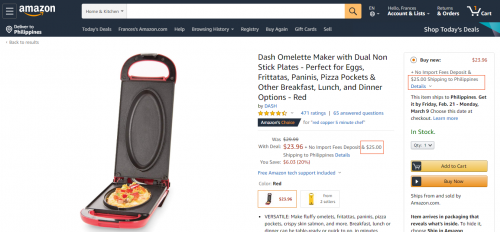 Direct Shipping Fee costs $25.00! That costs more than the actual product which is only $23.96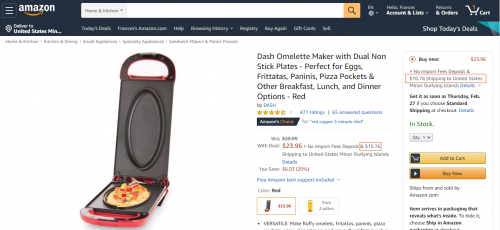 Unlike if you ship it to the Buyandship US Address, it's way cheaper. It only costs $10.76!
Our team list down a few reasons why you should ship overseas products using Buyandship and not ship it directly:
Some international online stores that provide free worldwide shipping usually comes with a minimum purchase that goes way over your budget. It's not that convenient especially if you're only purchasing a small amount.
Not all free international shipping includes tracking. You may be left wondering where your package is 2 weeks later! Unlike when you have it delivered to your Buyandship Warehouse Address, they'll send you multiple notifications as to where your parcel is.
Some international online stores will require you to pre-pay customs and duty charges, which can add up to the cost of shipping! And honestly, who needs more fees?
So before you buy an item overseas, think first! Instead of paying an arm and a leg for direct international shipping, shop online overseas using Buyandship 👀
Most online retailers and stores provide FREE domestic/local shipping. Select the nearest Buyandship warehouse to your retailer/store and enjoy free shipping within the same country. Effectively, you'll only be paying Buyandship's forwarding service of PHP 300/lbs to ship from overseas!
–
Is this your first time using our Buyandship service? Here are a few things you should know:
A flat fee of Php 300/lb will be charged for overseas shipment whether it is from our USA, UK, Japan, Korea, Australia, Italy, Thailand, Hong Kong, China, or Taiwan warehouses. All the same rate! With a few easy steps, your product purchases will be delivered to you in no time.
SIGN UP NOW to gain access to our overseas warehouses, and get FREE PHP 50 credit to use for your next shipping fee!
Here is a video tutorial on How to Sign up with Buyandship.