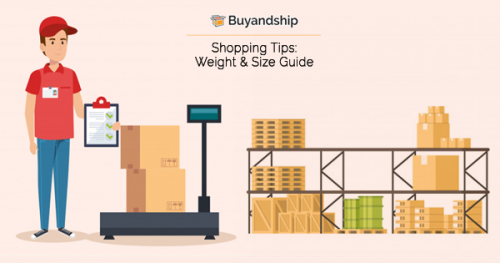 One of the key advantages of using Buyandship is our pricing. Most international shipping providers charge using volumetric weight, which can end up quite costly.
At Buyandship, we charge you based on the actual weight of your parcel in pounds (lbs). When you ship your parcels to ANY of our eleven (12) overseas warehouses, it will be FORWARDED to our Hong Kong warehouse first, before we deliver it straight to your home in the Philippines.
The weight is only recorded when your shipment arrives at Buyandship's central warehouse in Hong Kong. This is where ALL your shipments will be checked-in, recorded, and stored.
"But wait, I want to know the weight before I send it to your warehouse!"
A lot of costumers have asked us this question. There is no way for us to accurately advise you on the weight before you buy and/or send it to our warehouse. Some e-commerce platforms like Amazon will give you information on product weight and estimated shipping weight on the product description. You can also try to contact your seller and request an estimated shipping weight.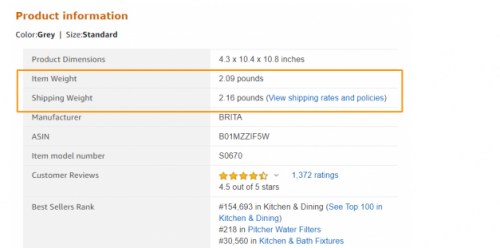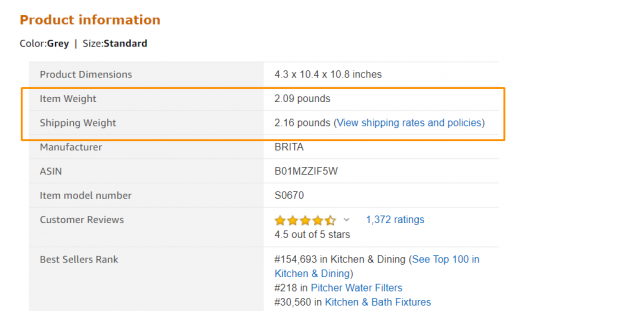 IMPORTANT REMINDER: Before purchasing any items, make sure that the parcel measurements are within our warehouse limitation. For most warehouses,  all sides respectively must not exceed 150 cm and the total measurement of each side must not exceed 100cm.
---
See a pricing calculator and parcel restrictions below. No bulk shipments 10 units max per shipment.

If you choose Php 350 / lb DDU option, Please note if above Php 10k there is PH customs clearance fees separate from our shipping fee that is paid to local courier either COD or bank transfer and sent to your home. If Php 10k or below then just our shipping fee 🙂
To enjoy no duty and tax, you need to checkout from HK under Php 10k total value of shipments regardless of how many shipments, then TRACK until it passes PH customs, then send the next batch.
If you choose Php 600 / lb DDP pricing option it is inclusive of duty and tax. See below step by step 🙂
Buyandship's New Pricing Option: Php 600 Per Pound Delivery Duties and Taxes Paid
It's also worth noting that each household member's name can create their own account to enjoy each Php 10k under
Step 1: Each of your household members can open an account and each can enjoy under Php 10k. Sign them up now in here.
Step 2: When each household member signs up they also get Php 50 free credits. That means more savings for your household!
Step 3: You can also ask them to use your referral code when they sign up so both of you can earn more credits and have more savings 🙂
---
➡️ Learn how to purchase your favorite products from other sites using Buyandship
---
Looking for a community that can relate to your Buyandship Experience with great deals every day to inspire your next overseas shopping? Join our official Facebook Group now. See you there!

---
Is this your first time using our Buyandship service? Here are a few things you should know:
A flat fee of Php 350/lb Delivered Duty Unpaid or Php 600 / lb Delivered Duty Paid will be charged for overseas shipment whether it is from our USA, Canada, UK, Japan, Korea, Australia, Indonesia, Italy, Thailand, Hong Kong, China, or Taiwan warehouses. All the same rate! With a few easy steps, your product purchases will be delivered to you in no time.
SIGN UP NOW to gain access to our overseas warehouses, and get FREE PHP 50 credit to use for your next shipping fee!
Here is a video tutorial on How to Sign up with Buyandship.