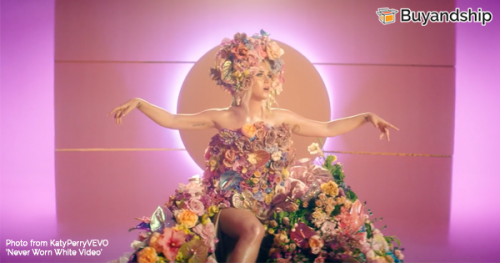 Congratulations are in order for Katy Perry! Katy released the music video for her ballad, "Never Worn White" at midnight last Wednesday which revealed that she is expecting her firstborn with her fiancé, Orlando Bloom!
Perry revealed her pregnancy in her video with a beautiful closing shot of her profile, wearing a sheer dress flaunting her sizable baby bump. Fans are obviously ecstatic about the baby AND her new music that tackles motherhood and marriage.
After the music video premiere, Katy had an Instagram Live where she directly confirmed that she is pregnant. She talks about how busy the coming months are going to be with both a baby and new music on the way.
–
In lieu of motherhood, we rounded up a list of International Maternity and Kids Wear Shopping Sites that are currently having a major sale right now: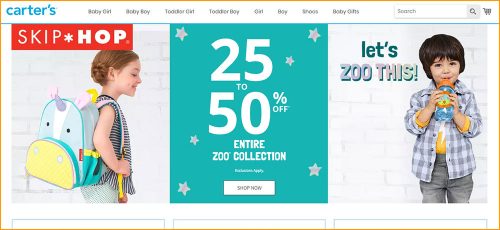 Shop for baby clothing, essentials, and necessities with Carter's! It is the #1 trusted baby brand across the world!
Join in the hype and Get up to 25 to 50% OFF in Carter's new entire zoo collection! They also have an extra 20% OFF on for $40 or more with code: BLOOM20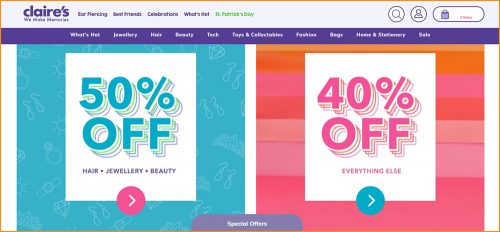 Claire's formerly known as Claire's Accessories is retail of accessories, clothing, and toys that primarily targets girls and teens. Shop the hottest styles of jewelry and hair accessories right now!
They are having a crazy deal of 50% OFF on hair, jewelry, and beauty categories and 40% OFF on everything else. No code needed! How cool is that?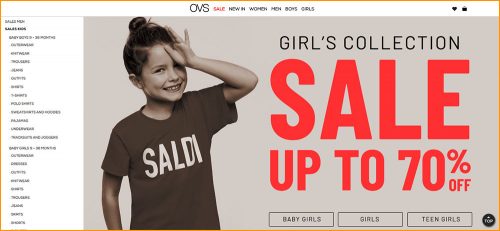 Visit the Italian-based brand, OVS online and buy the best quality items for your kids! They have a huge sale right now up to 70% OFF on selected items so, hurry! Snag some cool pieces in your cart today.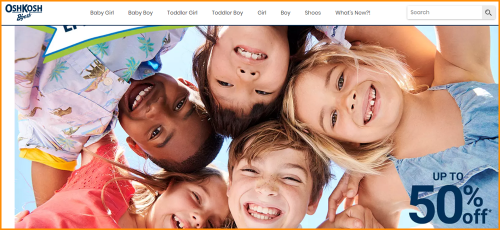 A subsidiary of Carter's that is having an Epic Springbreak Sale right now, up to 50% OFF on selected items! OshKosh is a children's apparel company that was founded in Oshkosh, Wisconsin. Get the best items for your kids right now at a reasonable price!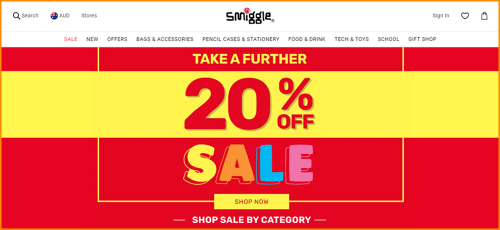 Despite their ongoing markdowns, Smiggles is taking up the notch further by giving you an extra 20% OFF on selected items. Shop the best stationery and related accessories for your kids right now to fuel their creative spirit!
Register at Buyandship here to take advantage of the crazy discounts that are only available abroad! You won't even have to worry about your purchased-item because we'll deliver it to you straight to your home in the Philippines.
For a faster and smoother transaction, don't forget to declare your shipment once you get the tracking code from the online retailer you shop from. Click here for the step-by-step guide on how to declare your shipment.
Note: We hope you loved the products we recommended! We just wanted to clarify that the prices are accurate and items in stock as stated in the time of publication.
–
Is this your first time using our Buyandship service? Here are a few things you should know:
For US, UK, IT, AU, CA, TH, ID:
DDU pricing = Php 620 1st LB succeeding LBs is Php 380 / LB Delivery Duties Unpaid (DDU)
DDP pricing = Php 620 / LB Delivery Duties Paid (DDP)
DDU pricing = Php 580 1st LB succeding LBs is Php 360 / LB Delivery Duties Unpaid (DDU)
DDP pricing = Php 580 / LB Delivery Duties Paid (DDP)
*If you consolidate, the higher price will be applied to the consolidation fee. For example if US and KR consolidation, the higher DDP and DDU rate will be applied.
*If you consolidate KR and JP, then the DDP and DDU rate of KR and JP will be applied.
It is purely on weight, no hidden fees, or charges. Your parcels get shipped straight to your home.
Click HERE to learn more about DDP vs DDU pricing comparison table.
SIGN UP NOW to gain access to our overseas warehouses, and get FREE PHP 50 credit to use for your next shipping fee!
Here is a video tutorial on How to Sign up with Buyandship.