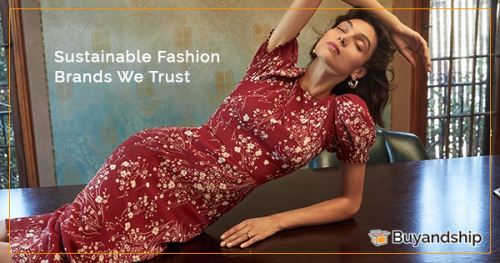 Photo from Reformation Clothing
The fashion industry has a sizeable contribution to the rapid growth of climate change. And while there's no such thing as "eco-friendly clothing," there are some fashion brands that are dedicated to creating a difference.
Check out our these responsible brands that we're currently head over heels with!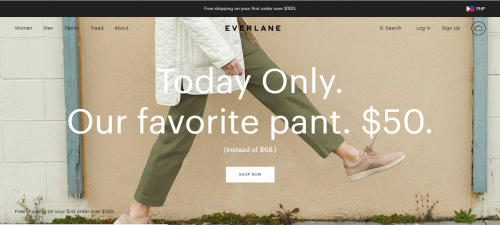 This brand gives you transparency about their ethical production! They showcase factories and how their garments are processed so you'd know where the materials of your clothes come from. Everlane audit and score each factory during the selection process to ensure that you get the best every time.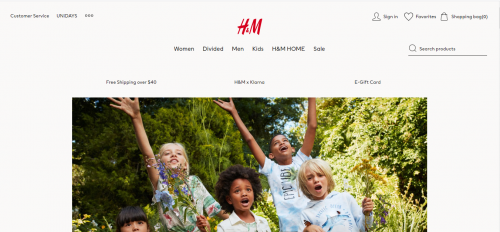 H&M have a conscious collection that offers you a wide variety of sustainable clothing from organic cotton to recycled polyester plus, their collection is so affordable so you won't have to spend an arm on sustainable fashion.
H&M also has a campaign that lets you recycled your unwanted clothes, even if it's all torn and can't be worn! They used 57% of sourced fabrics to make sure that your clothes won't end up in a landfill.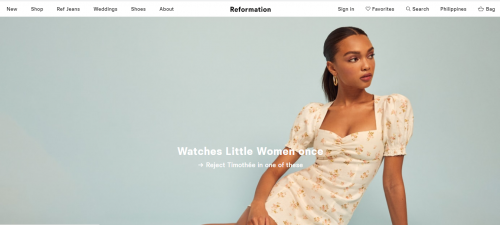 Being naked is the #1 most sustainable option. We're #2. Reformation is widely known for its sustainable clothing. The calculate environmental footprint of a garment to help understand its environmental impact.
If you shop on their online site, you'll see how much you'll save on factors like carbon dioxide emissions, water usage, and waste produced, they call "Refscale"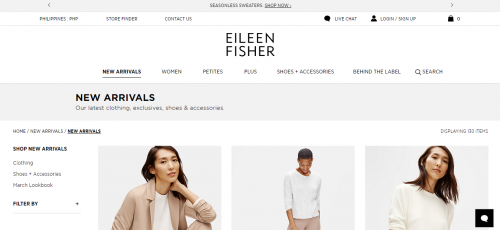 This luxury brand takes the lead in sustainable fashion! Their items are meticulously well-thought-out from the garments used, dyes and finishes, ethics during the production process, to repairs and waste at the end. It's everything!
Yes, their price could pricy but they have a Renew Site that lets you buy second hand Eileen Fisher for a cheaper price.
5. Cuyana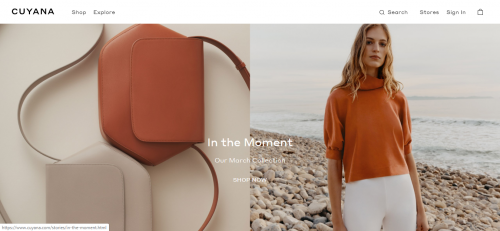 If you want to buy great stylish pieces that'll last you a lifetime, Cuyana is your brand. It is globally known for its versatile tote bags, but their clothing line is a gold mine too!
Cuyana also practices good production ethic because their factories are nearby where they get the raw materials. Just like Eileen Fisher, their items are a tad bit expensive but buying products from them is a good investment.

Stay fit and stay sustainable! People Tree opts for organic materials like and they practice ethical production too i.e. low impact dyes. Their main focus is ethical and fair trade which means that all of their workers are properly compensated, working under good conditions too!

This brand keeps on improving themselves and we stan! They started using sustainable materials from mills with ethical practices like waste management to actually using waste from other companies' processes to create a shirt. How cool is that?!
Their material also doesn't wrinkle easily so it's the perfect thing to pack when traveling, or you just want a hassle-free day.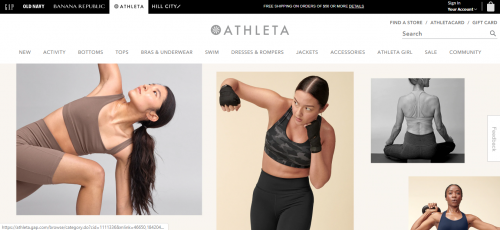 Right now, Athleta says that 60% of their products are made with sustainable materials! They use materials like organic cotton, Tencel, or from ethical factories that are Fair Trade Certified. Their style and process, surely doesn't disappoint.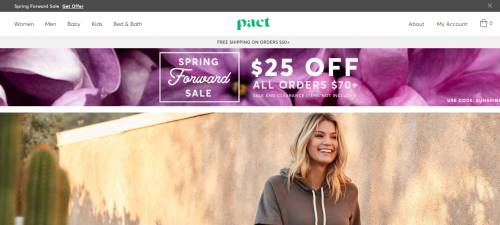 This brand is Fair Trade certified so rest assured that they practice ethical and sustainable working conditions. Their cotton is also 100% organic so the clothes themselves are the comfiest, perfect for your everyday wear!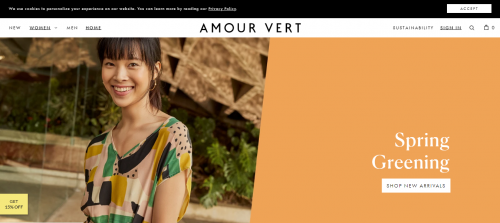 This brand sources its materials from all over the world, leaning on sustainable options every time, no excuses! Their designs are perfect for people who like simple tees to fashionistas on-the-go. Aside from their responsible practices, they also plant trees for every tee purchased, yes!
Note: We hope you loved the products we recommended! We just wanted to clarify that we do not claim ownership in the items stated above. Credits are due to the respective sites that we mentioned above.

Register here if you want to save more money and have these items shipped straight to your home in the Philippines.
–
Is this your first time using our Buyandship service? Here are a few things you should know:
For US, UK, IT, AU, CA, TH, ID:
DDU pricing = Php 620 1st LB succeeding LBs is Php 380 / LB Delivery Duties Unpaid (DDU)
DDP pricing = Php 620 / LB Delivery Duties Paid (DDP)
DDU pricing = Php 580 1st LB succeding LBs is Php 360 / LB Delivery Duties Unpaid (DDU)
DDP pricing = Php 580 / LB Delivery Duties Paid (DDP)
It is purely on weight, no hidden fees, or charges. Your parcels get shipped straight to your home.
Click HERE to learn more about DDP vs DDU pricing comparison table.
SIGN UP NOW to gain access to our overseas warehouses, and get FREE PHP 50 credit to use for your next shipping fee!
Here is a video tutorial on How to Sign up with Buyandship.