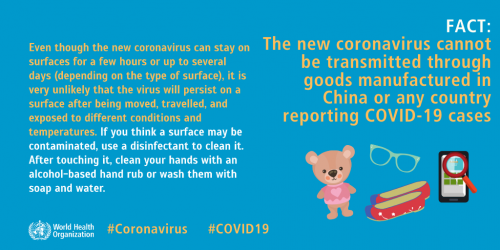 And since many of the retailer's merchants and suppliers are based in China, where one city, Wuhan, became known as ground zero for the virus. That connection has led many people to question whether they should refrain from online shopping abroad or be afraid of parcels coming in. The simple scientific answer to whether COVID-19 spread by mail is No.
There's no evidence of an infected mail or packages and lab studies have shown that the virus can survive up to 8-9 days with external factors such as temperature and humidity which is not constant in shipping out products.
According to the World Health Organization, even though the virus can stay on surfaces, it is very unlikely for the virus to persist after being traveled or moved, being exposed to inconsistent conditions and temperatures.
Stay informed and stay safe, everyone!