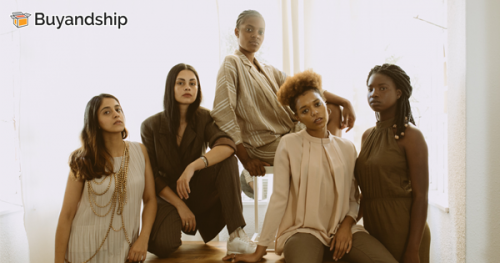 Cliche as it may sound, if you're confident and empowered, you'll always look great.
It's something that's easy to get on board with, but we all know that it isn't always the easiest to live by. Everyday stressors can trigger some of our insecurities, making us feel like we're not enough.
Fashion and high self-esteem are linked very closely together, and the way you present yourself can make a true difference in how you are perceived. Here are some #EmpoweredWomen tips on how to make that difference!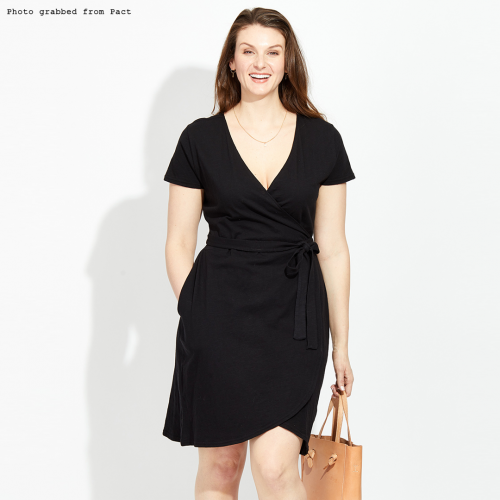 Image and Product from
Pact
As a busy woman juggling a tight schedule, knowing your outfit of the day not only flatters you but helps you look confident throughout the day. We know how hectic your day can be so it's best if you have that one trusted brand you can always rely on.
Check out one of our favorite brands, Pact, they make the best flattering pieces for that effortless style we're all craving for! They are also Fair Trade certified so you can trust that they practice ethical and sustainable working conditions. You might have that stressful meeting coming up, but you can look so put-together that it's difficult to resist the urge to sway your hips just a little. Walk with confidence in each step you make!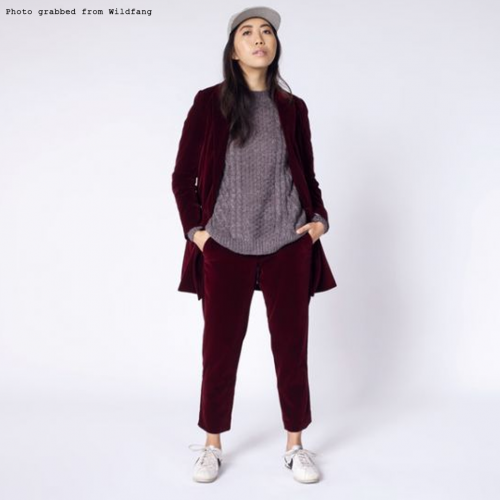 Image and Product from
Wildfang
A staple in the business world, suits are a sleek, polished, and surefire way to feel like a powerful, unstoppable woman who's about to take over the corporate world. Not only do they look sleek, with the evolving fashion trend, but you can also pair them with your favorite sneakers and rock them on weekends! Nifty, huh?
Wearing a suit can automatically exude that confidence in you! Check out Wildfang's Suit Collection, they have a wide variety of power suits that can be used for formal events or casual hangouts with friends. Wildfang also donates most of the proceeds to different charities that support reproductive, immigrant, and women's/human rights.
3. Makeup On Fleek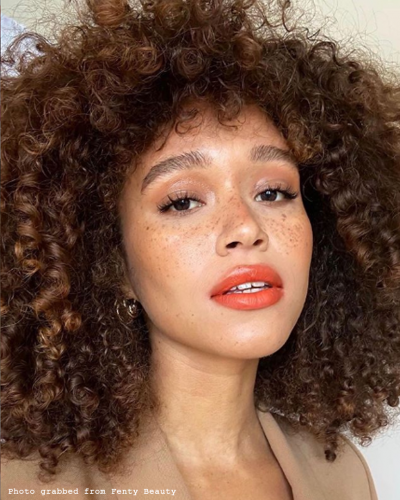 Image and Product from Fenty Beauty
Whether you're getting ready to go out or need something subtle for the office, match your makeup with your outfit to complete your look! Whether it may be your nude lipstick for an important client meeting, your favorite red lippies for a more daring adventure, or even just getting your brows fixed, it is always a pick-me-upper to know you are ready for any battle we are heading into.
For an inclusive beauty brand, check out Fenty Beauty. It is known for its strong branding of empowering women plus, their products are cruelty-free so, you don't have to worry. Feel every day confident and beautiful for the greater good!
Note: We hope you loved the products we recommended! We just wanted to clarify that we do not claim ownership in the items stated above. Credits are due to the respective sites that we mentioned above.

Register here and have your favorite items shipped straight to your home in the Philippines.
–
Whatever it is, let your outfit speak for you. Let your glowing personality and style show, and wear it all with confidence – you'll look impressively professional, attractive, and as Pia Wurtzbach would say it, confidently beautiful!
We're as one in the celebration of International Women's Month and we want you to know that you consciously built supportive and loving communities as well as advocating change for the world! You go, girl!
–
Is this your first time using our Buyandship service? Here are a few things you should know:
For US, UK, IT, AU, CA, TH, ID:
DDU pricing = Php 620 1st LB succeeding LBs is Php 380 / LB Delivery Duties Unpaid (DDU)
DDP pricing = Php 620 / LB Delivery Duties Paid (DDP)
DDU pricing = Php 580 1st LB succeding LBs is Php 360 / LB Delivery Duties Unpaid (DDU)
DDP pricing = Php 580 / LB Delivery Duties Paid (DDP)
*If you consolidate, the higher price will be applied to the consolidation fee. For example if US and KR consolidation, the higher DDP and DDU rate will be applied.
*If you consolidate KR and JP, then the DDP and DDU rate of KR and JP will be applied.
It is purely on weight, no hidden fees, or charges. Your parcels get shipped straight to your home.
Click HERE to learn more about DDP vs DDU pricing comparison table.
SIGN UP NOW to gain access to our overseas warehouses, and get FREE PHP 50 credit to use for your next shipping fee!
Here is a video tutorial on How to Sign up with Buyandship.