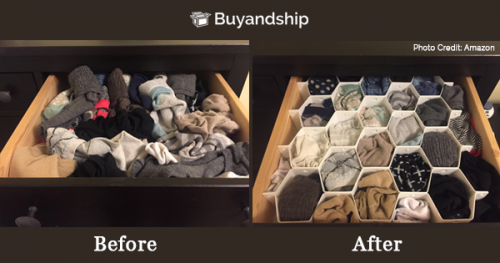 Are you ready to know the truth? PAG-ASA recently announced that there is no summer in the Philippines, only Dry Season and Wet Season. Despite the revelation, let's still do a Spring Cleaning to keep you and your family safe and healthy amidst the current outbreak.
Here are some products with Before-and-After Photos to inspire you to sanitize every inch and corner of your home: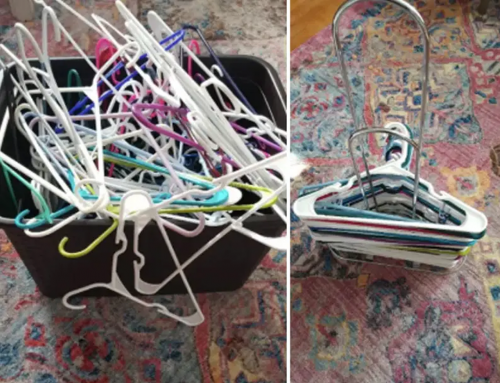 This is one of the most annoying storage (and tangled) problems in our entire house! I think it's safe to say that almost all of us have been personally victimized by a cluster of hangers. This before and after alone has already changed me for the better! Get them now at Amazon for only PHP 955.55
Everybody, say it with me: No More Tangled Hangers!

This bag of tablets will completely change your life! It cleans your bottles, plastic containers, mugs, and everything else with no scrubbing required. Who doesn't love an all-natural, no-hassle way to clean?!
Snag them now at Amazon for only PHP 362.16!

An innovative and durable drawer insert to form a home for your socks, scarves, ties, undies, etc. We can almost hear how proud Marie Kondo is for us. Make this organization fantasy come true and buy it now at Amazon for only PHP 623.01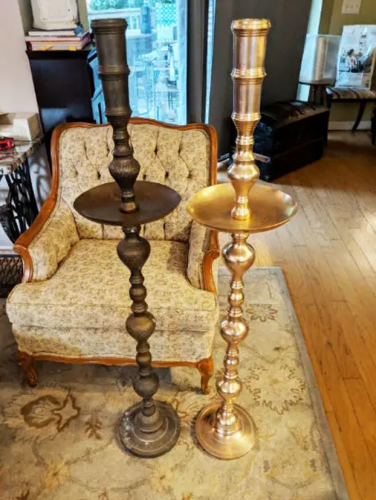 For when you're dealing with stains and rust that regular soap, water, and scrubbing won't budge. Get it now at Amazon for only PHP 264.71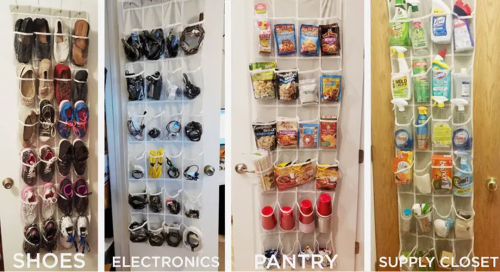 Storage solutions for a cheaper price? Uh, Yes Please! It'll make any type of storage closet you're tackling felt 100% more organized by the time you're done. Make great use of the space behind your closet's door by buying them now at Amazon for only PHP 443.95

Effortlessly fold all the clean clothes you have that's getting piled up on your couch! You'll never have to procrastinate on this one because it's fun to use and it gets the job done. Get them now at Amazon for only PHP 1,228.42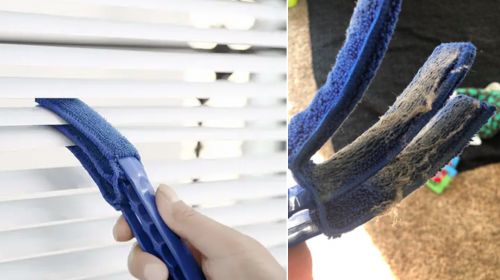 One word: Miracle. That's it. That's what this Microfiber Brush Set is all about! It comes with four extra sleeves designed to get up close and personal with the dust on your blinds. Say goodbye to the dust in your binds that are probably there long before you are. Get them now at Amazon for only PHP 409.13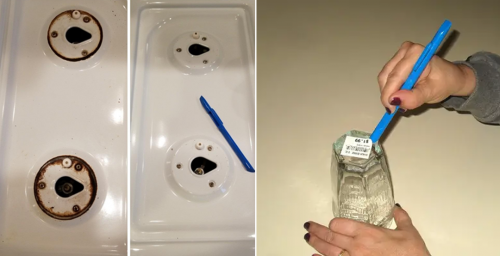 You'll never have to sacrifice your nails again for being used to remove sticky things off bottles, counters, and more. Scrape off candle wax from tables, dried food from countertops, adhesive stickers off new products, soap build-up in bathrooms, and more! The world free of nail scratching is finally yours. Sneak them now at Amazon for only PHP 357.93
Note: We hope you loved the products we recommended! We just wanted to clarify that the prices are accurate and items in stock as stated in the time of publication. We do not own any of the products and images above, all credits are due to Amazon and the respective sellers.
Register here and have some of these cleaning items shipped straight to your home in the Philippines. Click here to learn a step-by-step guide on how to buy products on Amazon.
–
Is this your first time using our Buyandship service? Here are a few things you should know:
A flat fee of Php 300/lb will be charged for overseas shipment whether it is from our USA, UK, Japan, Korea, Australia, Italy, Thailand, Hong Kong, China, or Taiwan warehouses. All the same rate! With a few easy steps, your product purchases will be delivered to you in no time.
SIGN UP NOW to gain access to our overseas warehouses, and get FREE PHP 50 credit to use for your next shipping fee!
Here is a video tutorial on How to Sign up with Buyandship.