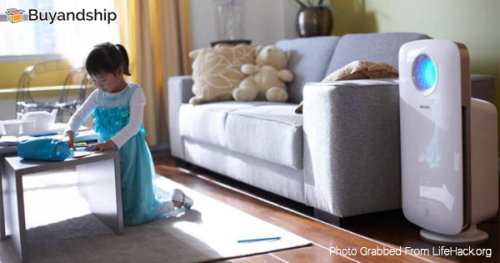 It's a fact that indoor air can have levels of certain pollutants up to five times higher than outdoor air, and if our home is not well-ventilated especially now that almost all of us are staying at home, we are now more vulnerable in getting the virus. That's why it's important to invest in appliances that will keep your home clean and your family safe.
---
What is Air Purifier and Does It Really Work?
An air purifier is an appliance designed to cleanse the air in your home. It gets rid of all the impurities including odors, smoke, dust, pet dander and more. Air purifiers usually consist of a filter(s) and a fan that sucks in and circulates air. As air moves through the filter, it traps pollutants and other particles and cleans the air that is being pushed back out into the room. Typically, filters are made of paper, fiber (often fiberglass), or mesh, and require regular replacement to maintain efficiency.
And although not all air particles can be cleaned through an air purifier, it does make a significance especially if you have a member in your family that has a respiration condition. Just like any other appliance, it does its job but it does have a limit.
Benefits of Air Purifier
Air purifiers work to remove airborne pollen, helping people breathe easier
We never know how many air pollutants are present in our homes and if your home is not well-ventilated, there's a chance that the level of airborne particles inside is quite high.  One of the benefits of air purifiers (especially the ones with replaceable pre-filters) is that they capture air particles and circulate cleaner air to help your family breathe easier.
The benefits of an air purifier in a bedroom allows for better breathing at night. It allows our body to recuperate from the day at a quicker rate. And it's a well-known fact that when a person had a good night's sleep or is well-rested, they are likely to be more productive and energetic throughout the day.
Aides people with breathing problems
People with respiratory conditions have a challenging time breathing and oftentimes require an inhaler. When people with these conditions use an air purifier they find themselves using their inhaler less, or potentially not at all, while in the vicinity of the device.
Where To Buy The Best Air Purifiers?
Given the fact that indoor air can have levels of certain pollutants up to five times higher than outdoor air, we get it. But in reality, not all air purifiers necessarily live up to the marketing hype. That's why it's important to know where is the best place to buy effective and legitimate Air Purifiers.
Don't worry, we round up the best and effective Air Purifiers to protect you and your family from all of the air pollutants lurking around: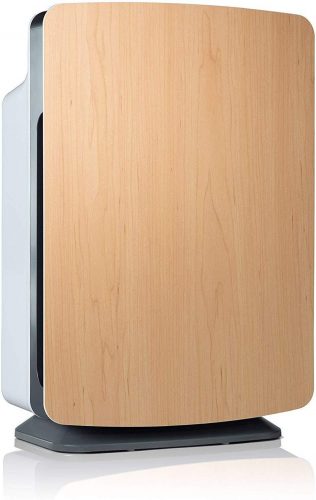 Do you have a big home? Not a problem with the Alen BreatheSmart Classic Large Room Air Purifier. This air purifier cleans up to 1100 sq. ft. every 30 minutes without filling your house with noise.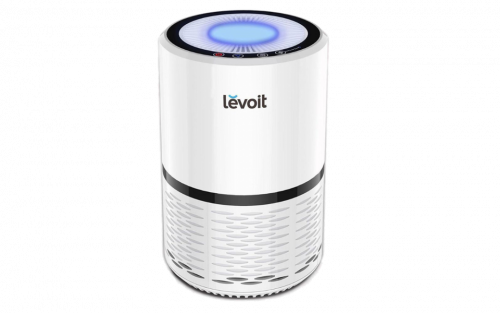 Compact enough to fit on your desk but powerful enough to remove 99.9 percent of dust, pollen, smoke, odor, mold spores, and pet dander, the Levoit Compact Air Purifier is an excellent entry-level option. Rather than using a UV or ions to clean the air, the device features a three-stage filtration system.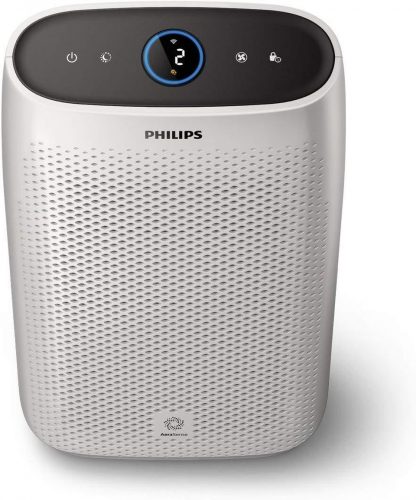 It's sometimes difficult to tell how effective an air purifier is, so Philips makes it simple with a light display feature that shows you the air quality in the room, ranging from blue (good) to red (poor).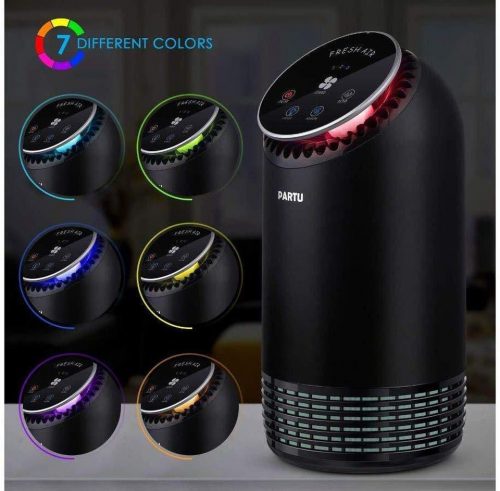 The PARTU Air Purifier claims to be the quietest on the market, which is big news for anyone who's struggled to sleep to do a whirring, noisy fan. A fairly basic device, its most notable features are a multicolor light setting and a memory function that remembers your last chosen setting when you turn it on.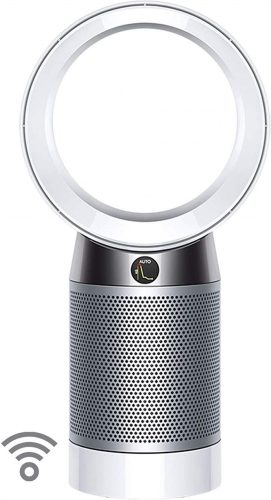 Dyson has long been known as an innovator in the home cleaning space, though its product line recently evolved beyond vacuums to include technology like purifying fans. The Dyson Pure Cool Fans come in two sizes: a tower and a smaller desktop size. The Desk Air Purifier earns its spot on this list because it does its job well and it's significantly less expensive than its larger counterpart.
–
Note: We hope you loved the products we recommended! We just wanted to clarify that the prices are accurate and items in stock as stated in the time of publication. We do not own any of the products and images above, all credits are due to Amazon and respective sellers that are mentioned above.
Register here and have some of these cleaning items shipped straight to your home in the Philippines. Click here to learn a step-by-step guide on how to buy products on Amazon.
---
Is this your first time using our Buyandship service? Here are a few things you should know:
For US, UK, IT, AU, CA, TH, ID:
DDU pricing = Php 620 1st LB succeeding LBs is Php 380 / LB Delivery Duties Unpaid (DDU)
DDP pricing = Php 620 / LB Delivery Duties Paid (DDP)
For JP, KR, CN, HK, TW:
DDU pricing = Php 580 1st LB succeding LBs is Php 360 / LB Delivery Duties Unpaid (DDU)
DDP pricing = Php 580 / LB Delivery Duties Paid (DDP)
*If you consolidate, the higher price will be applied to the consolidation fee. For example if US and KR consolidation, the higher DDP and DDU rate will be applied.
*If you consolidate KR and JP, then the DDP and DDU rate of KR and JP will be applied.
It is purely on weight, no hidden fees, or charges. Your parcels get shipped straight to your home.
Click HERE to learn more about DDP vs DDU pricing comparison table.
SIGN UP NOW to gain access to our overseas warehouses, and get FREE PHP 50 credit to use for your next shipping fee!
Here is a video tutorial on How to Sign up with Buyandship.