If you're lucky enough to be working from home, you're probably sitting at your home with your fluffy bedroom slippers plus the clothes you wore yesterday or 2 days ago (we're not here to judge) and that can sometimes be a factor to hinder your productivity. Refresh your outlook and make the most of your fluffy slippers by styling it with pieces that will brighten and motivate you to get that job done! Scroll through to see these influencer's WFH OOTDs and where to cop them
1. Floral minidress
Daster but make it fashion, that's basically it. Look at Camille Co rocking her Qi-Pao look with fluffy sandals! Cop her look but instead of the traditional cheongsams, use your old daster instead. Boost your productivity and feel more put together when you're feeling cute as hell.
Cop Her Look: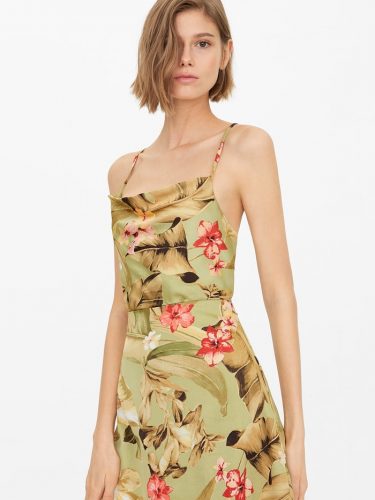 2. Jeans and a T-shirt
Seriously, no one ever said your fave denim couldn't be worn exclusively indoors. Steal Renee de Guzman's look by tucking your favorite pambahay in your jeans! Throw your fluffy bedroom slippers and you're good to take on the day, you can even wear it even after the quarantine. How cool is that?!
Cop Her Look: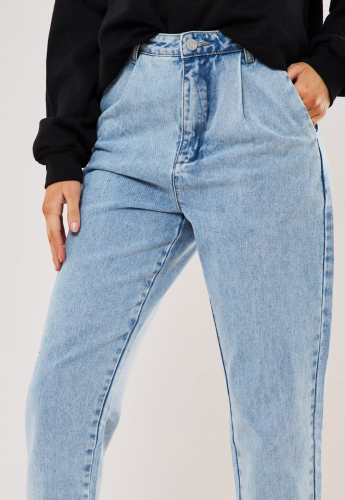 Missguided USA
PHP 2,142.23
PHP 1,530.16

3. Animal print pajamas
Whoever says pajamas can only be worn in bed obviously didn't see how Bea Soriano Dee wore it. This animal print pajama is totally the valid choice for women who work as soon as they get out of bed.
No time to change? No problem! Lounge in this sleep/workwear and face the day head-on.
Cop Her Look: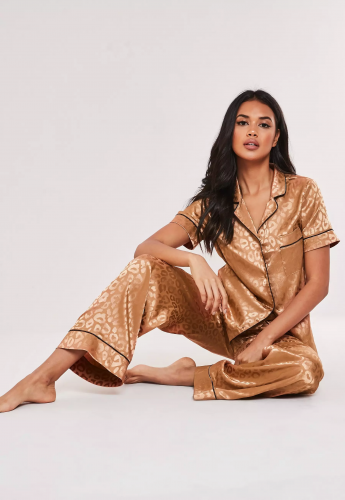 Missguided USA
PHP 1,734.19
PHP 663.07

4. Cotton caftan
What is normally used as a beachside coverup can be your (home) office staple too. Check out Heart Evangelista wearing a cotton caftan while working hard to help our kababayans in Sorsogon. Stan and steal her look. It's a rule.
Steal Her Look:
 Etsy
PHP 5,856.91
PHP  2,342.55

5. Unitard
From rompers, bike shorts, to a unitard- this rising trend of athletic wear is totally a valid choice to lounge in even if you're "working" from home. Get your head in your workload and start exercising your day to be productive. Let's get the job done with fluffy slippers and this super comfy piece.
Cop Ther Look: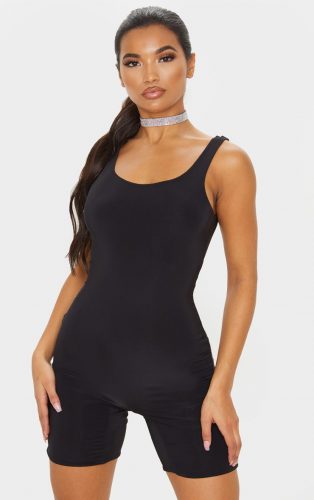 Pretty Little Thing
PHP 1,275.14

Additional Piece:
For those who don't own a fluffy slipper, it's okay. We're not pushing you on anything but just in case you want one.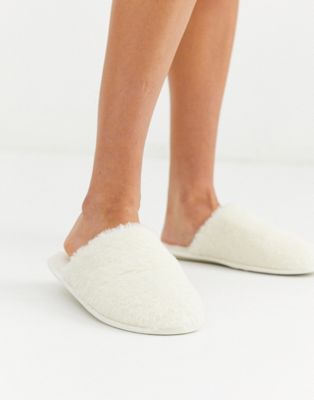 ASOS
PHP 1,224.13

–
Note: We hope you loved the products we recommended! We just wanted to clarify that the prices are accurate and items in stock as stated in the time of publication. We do not own any of the products and images above, all credits are due to the brands mentioned above.
Register here and have your favorite OOTD shipped straight to your home in the Philippines. Click here to learn a step-by-step guide on how to buy products using Buyandship.
Source: Preview PH
---
Is this your first time using our Buyandship service? Here are a few things you should know:
For US, UK, IT, AU, CA, TH, ID:
DDU pricing = Php 620 1st LB succeeding LBs is Php 380 / LB Delivery Duties Unpaid (DDU)
DDP pricing = Php 620 / LB Delivery Duties Paid (DDP)
For JP, KR, CN, HK, TW:
DDU pricing = Php 580 1st LB succeding LBs is Php 360 / LB Delivery Duties Unpaid (DDU)
DDP pricing = Php 580 / LB Delivery Duties Paid (DDP)
*If you consolidate, the higher price will be applied to the consolidation fee. For example if US and KR consolidation, the higher DDP and DDU rate will be applied.
*If you consolidate KR and JP, then the DDP and DDU rate of KR and JP will be applied.
It is purely on weight, no hidden fees, or charges. Your parcels get shipped straight to your home.
Click HERE to learn more about DDP vs DDU pricing comparison table.
SIGN UP NOW to gain access to our overseas warehouses, and get FREE PHP 50 credit to use for your next shipping fee!
Here is a video tutorial on How to Sign up with Buyandship.