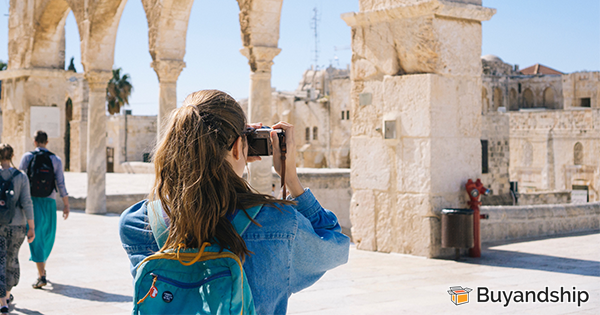 With the seat sales happening left-and-right, you've probably booked yourself a quick trip right after the quarantine to somehow get away from the daily grind. Planning your travel OOTDs can be pretty fun (and potentially stressful, too!). Thanks to our go-to Instagram faves, you never have to run out of outfit ideas to try when you're out and about. Keep reading because we have got just the perfect outfits you can totally pin on your inspo boards.
---
Travel OOTDS to Wear After the Pandemic
1. Halter White Midi Dress | Kathryn Bernardo
View this post on Instagram
Regardless of any occasion, white is the perfect neutral to be in your wardrobe staple! Feel cute in this monochromatic look inspired by our all-time favorite, Kathryn Bernardo! Match your dress with a wide brim hat and a crossbody bag then you're all good. Enjoy your next travel!
Cop Her Look: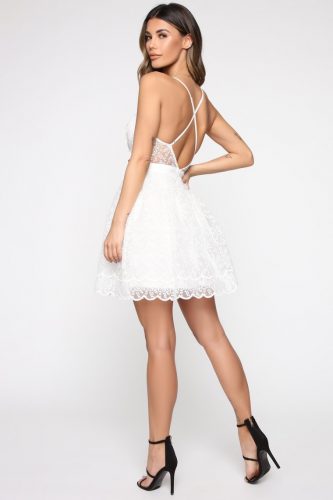 Fashion Nova
PHP 2,353.39

2. Printed Wrap Skirt | Trisha Velarmino
View this post on Instagram
You can never go wrong in a printed wrap skirt! It's the perfect piece if you wanted to cop that effortless style plus it goes well with everything, perfect for lazy gals (like me) Sway in the chic and effortless vibe the skirt gives off just like our favorite travel blogger, Trisha Velarmino. 
Cop Her Look: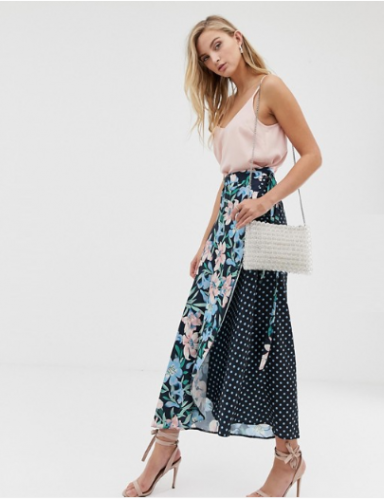 ASOS USA
PHP 1,164.84

3. Textured Button Shirt | Mari Jasmine
View this post on Instagram
Mari Jasmine is no stranger to people's fashion inspiration boards. With the current weather, Mari made the smart decision to wear a loose button-down with the flowy tan culottes. It's a classic outfit for tropical travel and you probably have all the pieces already in your closet.
Cop Her Look: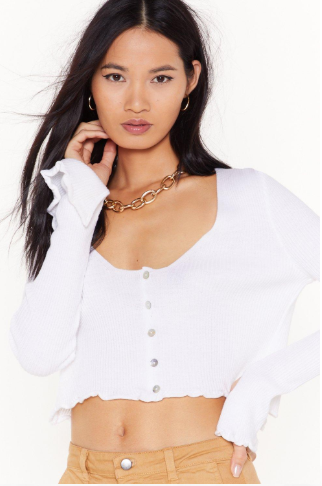 Nasty Gal UK
PHP 737.39

4.  Pin-Striped Shirt | Dr. Amadeus Baraan
If you wanted to wear a print that's bright and toned at the same time, try Pin-Striped Shirt. Pair it with white pants, and sneakers just like what Dr. Amadeus Baraan and rock your whole travel itinerary.
Co
p His Look: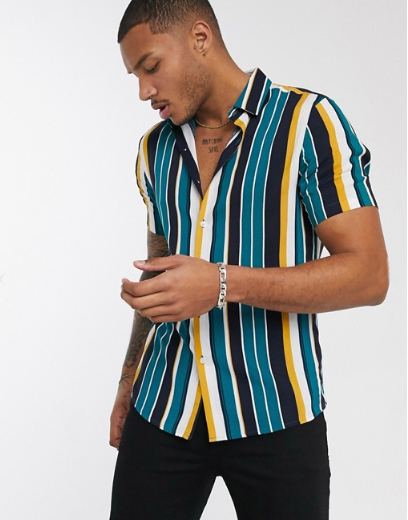 ASOS UK
PHP 1,585.80

5. Flannel Shirt | Owy Posadas
View this post on Instagram
Another Classic piece that can be worn on every occasion, may it be for travel or casual hangouts with friends- Flannel. There's a lot of fun ways to style Flannel, from a simple button-down to an instant lightweight jacket, it compliments every piece you put it together with. Just look at how Owy Posadas owns the look.
Cop His Look: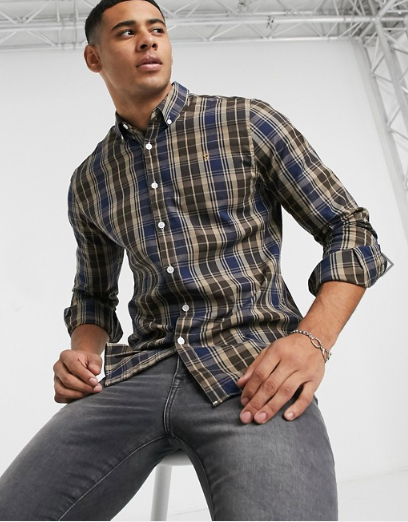 ASOS UK
PHP 2,473.85

6. Neutral Button-Down Shirt | Khalil Ramos
Khalil Ramos is not just a talented singer/ actor, he's also known as one of the fashion icons of his generation. His neutral fit is one of the wardrobe staples everyone must have! Simply add a pair of jeans, a sneaker, and you're good to go. It instantly charms whoever wears it.
Cop His Look:
ASOS UK
PHP 1,395.50

Note: We hope you loved the products we recommended! We just wanted to clarify that the prices are accurate and items in stock as stated in the time of publication. We do not own any of the products and images above. All credits are due to the international brands mentioned above.
Register here and have these outfits shipped straight to your home in the Philippines.
Click here to learn a step-by-step guide on how to buy these products using Buyandship.
---
Looking for a community that can relate to your Buyandship Experience with great deals every day to inspire your next overseas shopping? Join our official Facebook Group now. See you there!

---
Is this your first time using our Buyandship service? Here are a few things you should know:
For US, UK, IT, AU, CA, TH, ID:
DDU pricing = Php 620 1st LB succeeding LBs is Php 380 / LB Delivery Duties Unpaid (DDU)
DDP pricing = Php 620 / LB Delivery Duties Paid (DDP)
For JP, KR, CN, HK, TW:
DDU pricing = Php 580 1st LB succeding LBs is Php 360 / LB Delivery Duties Unpaid (DDU)
DDP pricing = Php 580 / LB Delivery Duties Paid (DDP)
*If you consolidate, the higher price will be applied to the consolidation fee. For example if US and KR consolidation, the higher DDP and DDU rate will be applied.
*If you consolidate KR and JP, then the DDP and DDU rate of KR and JP will be applied.
It is purely on weight, no hidden fees, or charges. Your parcels get shipped straight to your home.
Click HERE to learn more about DDP vs DDU pricing comparison table.
SIGN UP NOW to gain access to our overseas warehouses, and get FREE PHP 50 credit to use for your next shipping fee!
Here is a video tutorial on How to Sign up with Buyandship.