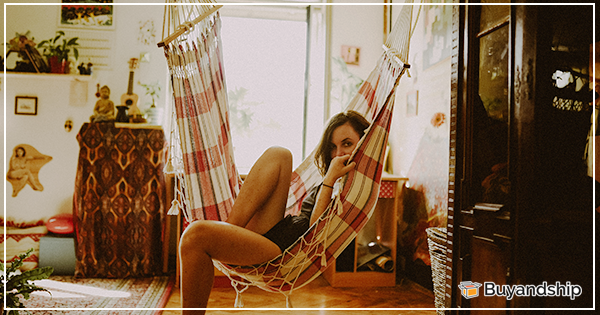 With the current pandemic, staying in is starting to feel as normal as going out used to be. And if you're still navigating working remotely, dating and entertaining yourself at home, you may be starting and closing shopping web stores to see if there's something you may need. Don't worry, we thought we'd bring you the best self-care products that will help you live well as we're confined to our homes for the foreseeable future.
Check out our top pick of cool things to buy from Amazon and other online retailers during the quarantine.
---
Cool Things To Buy and Get Delivered During The Extended Quarantine
Made Web Store
£ 59.00 or PHP 3,745.28

Because nothing is cooler than a hammock, installing it in your bedroom or living area is the perfect set up especially if you're one of us who is craving for a tropical trip! While it's not the same as lounging from palm trees in the Maldives, it's a great mood booster and refresher from working at home all day.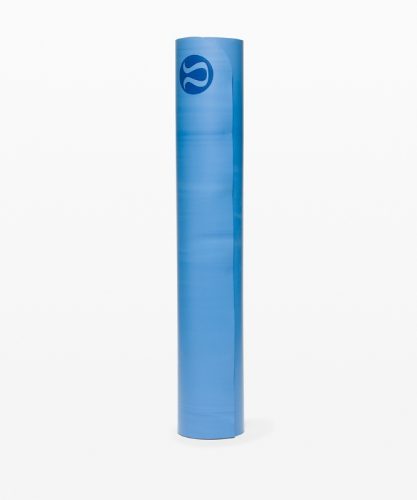 Lululemon
£ 59.00 or PHP 3,681.80

Yoga is the number one go-to exercise for at-home workouts – and with good reason. It helps us relax, keep fit, and breathe better. This Reversible Yoga Mat from Lululemon is the perfect investment especially if you're a newbie who practices your poses on a wooden floor because of its mat depth (5mm)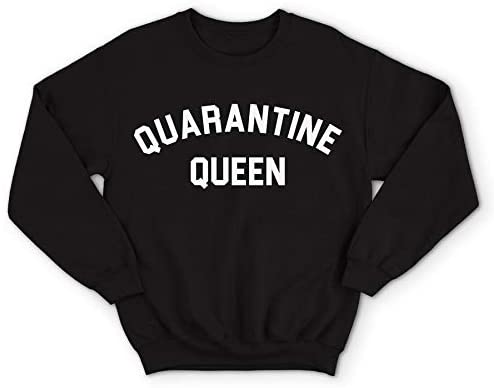 Amazon US
£ 17.99 or PHP 1,141.99

If you're self-isolating out of precaution and you're rocking it since the quarantine was imposed then you deserve one of this Quarantine Queen printed sweatshirt. The comfy sweater comes in black, grey, pink, red and white, and has a fleecy interior to keep you feeling toasty while you isolate.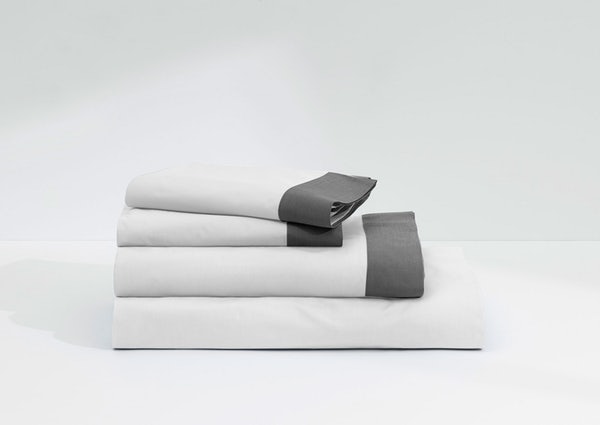 Amazon US
£ 55.00 or PHP 3,491.36

Being stuck in your home for too long would probably make you think if you need sheets, maybe you do, maybe you don't but whatever conclusion you end up, may we suggest this sheet that is 100% made of Supima cotton from California is four times stronger than the average so you can expect them to last. As the weather heats up, they'll help regulate your temperature with their breathability and the good quality cotton gets softer with every wash.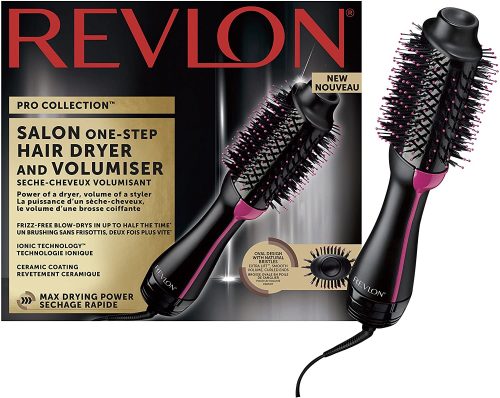 Amazon US | Revlon
£ 49.99 or PHP 3,173.33

If your self-care routine used to include regular trips to the salon, this best-loved hair tool will be your new best friend now that the quarantine is extended. It gives you salon-worthy locks you can easily perfect without the pros, plus it dries while volumizing, cutting out the blow-dry time.
Note: We hope you loved the products we recommended! We just wanted to clarify that the prices are accurate and items in stock as stated in the time of publication. We do not own any of the pictures and products above. All credits are due to the respective platforms and sellers mentioned above.
Register here and have your items shipped straight to your home in the Philippines
👉 Register | Buyandship Philippines
Learn how to purchase your favorite products using Buyandship
👉  How to Buy Products Using Buyandship
---
Looking for a community that can relate to your Buyandship Experience with great deals every day to inspire your next overseas shopping? Join our official Facebook Group now. See you there!

---
Is this your first time using our Buyandship service? Here are a few things you should know:
For US, UK, IT, AU, CA, TH, ID:
DDU pricing = Php 620 1st LB succeeding LBs is Php 380 / LB Delivery Duties Unpaid (DDU)
DDP pricing = Php 620 / LB Delivery Duties Paid (DDP)
For JP, KR, CN, HK, TW:
DDU pricing = Php 580 1st LB succeding LBs is Php 360 / LB Delivery Duties Unpaid (DDU)
DDP pricing = Php 580 / LB Delivery Duties Paid (DDP)
*If you consolidate, the higher price will be applied to the consolidation fee. For example if US and KR consolidation, the higher DDP and DDU rate will be applied.
*If you consolidate KR and JP, then the DDP and DDU rate of KR and JP will be applied.
It is purely on weight, no hidden fees, or charges. Your parcels get shipped straight to your home.
Click HERE to learn more about DDP vs DDU pricing comparison table.
SIGN UP NOW to gain access to our overseas warehouses, and get FREE PHP 50 credit to use for your next shipping fee!
Here is a video tutorial on How to Sign up with Buyandship.