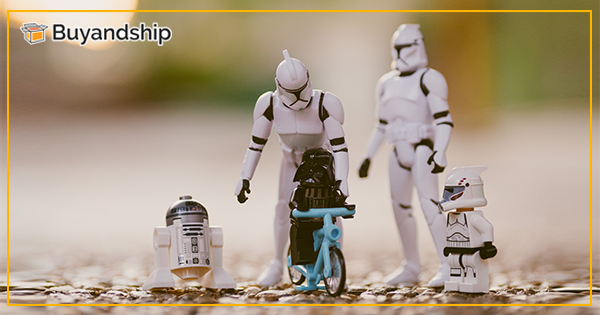 May the 4th be with you! Calling everyone who's obsessed with Star Wars, this is your day! Celebrate it with these collectibles abroad that you can now ship to your home in the Philippines using Buyandship. Get your hands on the latest and coolest Star Wars Merch without any worries whether if it's only available abroad, we got you.
Happy Star Wars Day, Everyone!
---
Coolest Merch For Star Wars Fan
Whether you have always been a fan of Star Wars ever since it aired its first movie in 1977 or just started to work your way into the whole franchise, you are very much welcome into the fandom and since today marks the Star Wars Day *May the 4th be with You* Some Overseas Online Brands that sell the best pop culture merchandise gave you a gift with deals, new releases and more! Check out our 3 favorite brands that are having a Star Wars appreciation event today.
Megalopolis Toys: Revenge of The Fifth Sale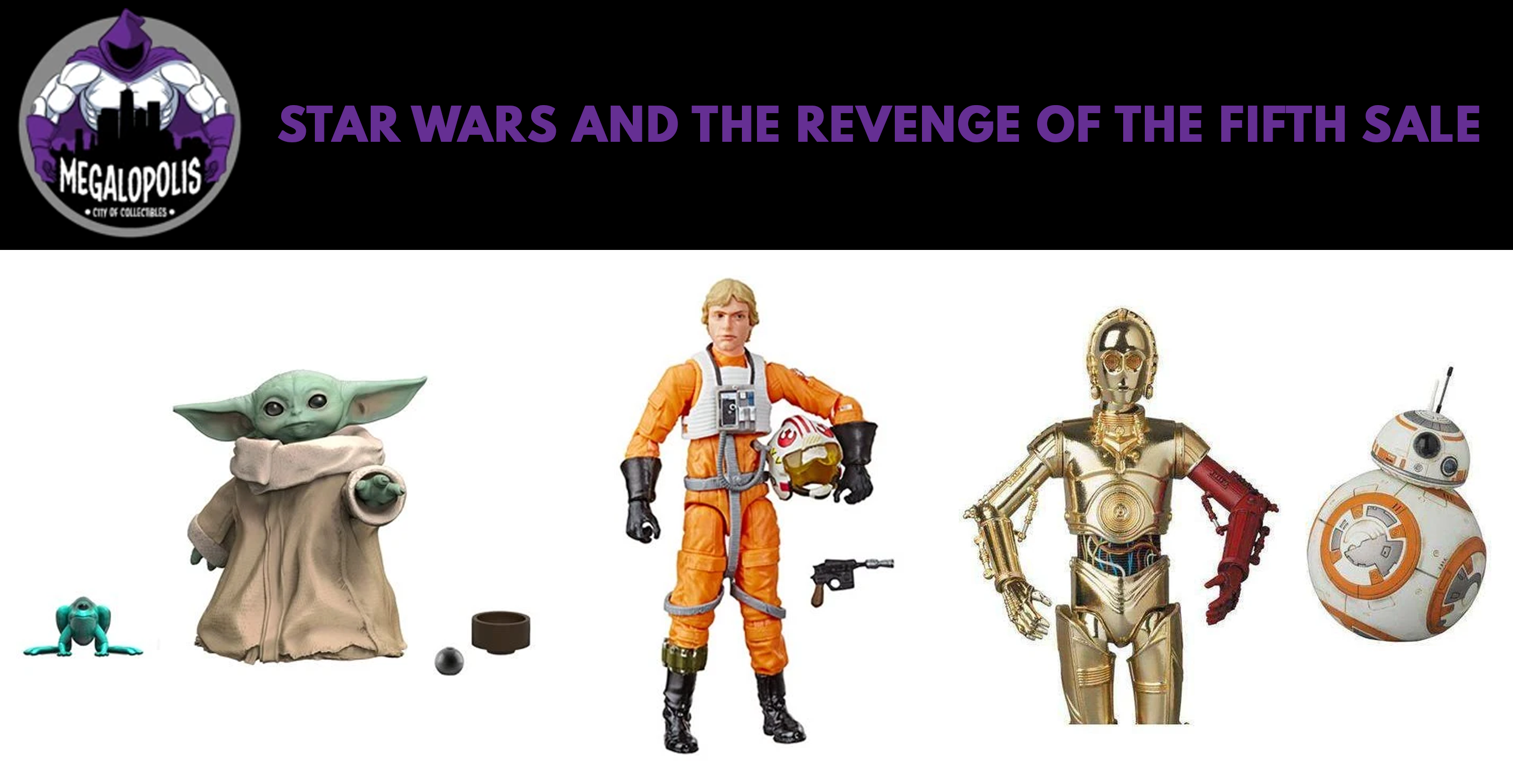 If you're a certified toy collector, you have probably heard of Megalopolis Toys. It's one of the most definitive source of action figures and the hottest new collectibles worldwide. They are your front line access to premier collectibles and seek to make collecting more accessible by offering payment plans and deferred-payment pre-orders as checkout options. Megalopolis strives to collaborate with brands committed to the production and promotion of quality figures, statues, etc. in order to give you the quality products you so well deserve. Their brand partners include industry heavyweights like Four Horsemen Toy Design and Boss Fight Studio.
Now, in honor of Star Wars Day, they give you Star Wars: Revenge of the Fifth Sale where your favorite Star Wars merchandise such as Black Series Action Figures, Vintage Collection Wave, and more are on SALE UP TO 40% OFF, take this opportunity to get your hands on the best Star Wars Merch for a discounted Price
👉  Go to Megalopolis Landing Site 
👉 How to Buy From Megalopolis Toys Using Buyandship 
Popcultcha AU: Futura 2000 x Star Wars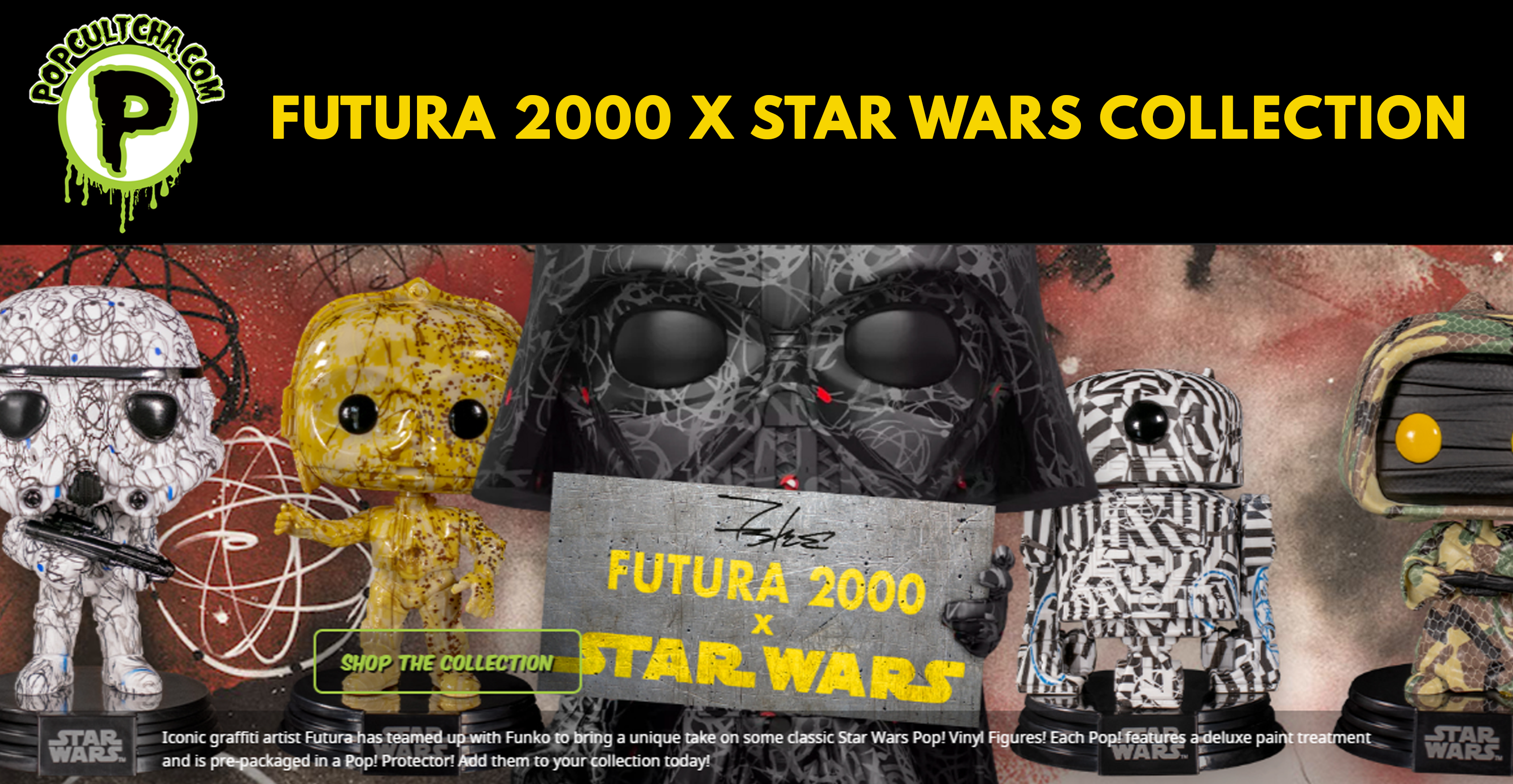 Welcome to Australia's Largest online seller of Action Figures, Trading Cards, Card Games, Plush Toys, Collectibles, Gift and Novelty items, Statues, Busts, Replicas, T-Shirts, Keychains and much, much more. Popcultcha serves as the "One-Stop-Shop" that caters to different collectors all over the world. Whether you're looking for exclusive, new, or back catalog pieces or you're just looking for that quirky Christmas or Birthday gift, CCG card players, Trading Card collectors for your loved ones, you can trust that Popcutcha has it for you.
Iconic Grafitti Artist Futura collaborated with Funko to bring you a unique take on your favorite Star Wars figures. Each Pop! features a deluxe paint treatment and is pre-packaged in Pop! Protector to ensure that it will arrive at your home in the best quality. You can shop the collection now at Popcultcha and look out because some of the products are at a discounted price right now!
👉 Go to Popcultcha AU Landing Page 
👉 How to Buy From Popcultcha Using Buyandship 
Box Lunch: Grow Your Clan Star Wars Collection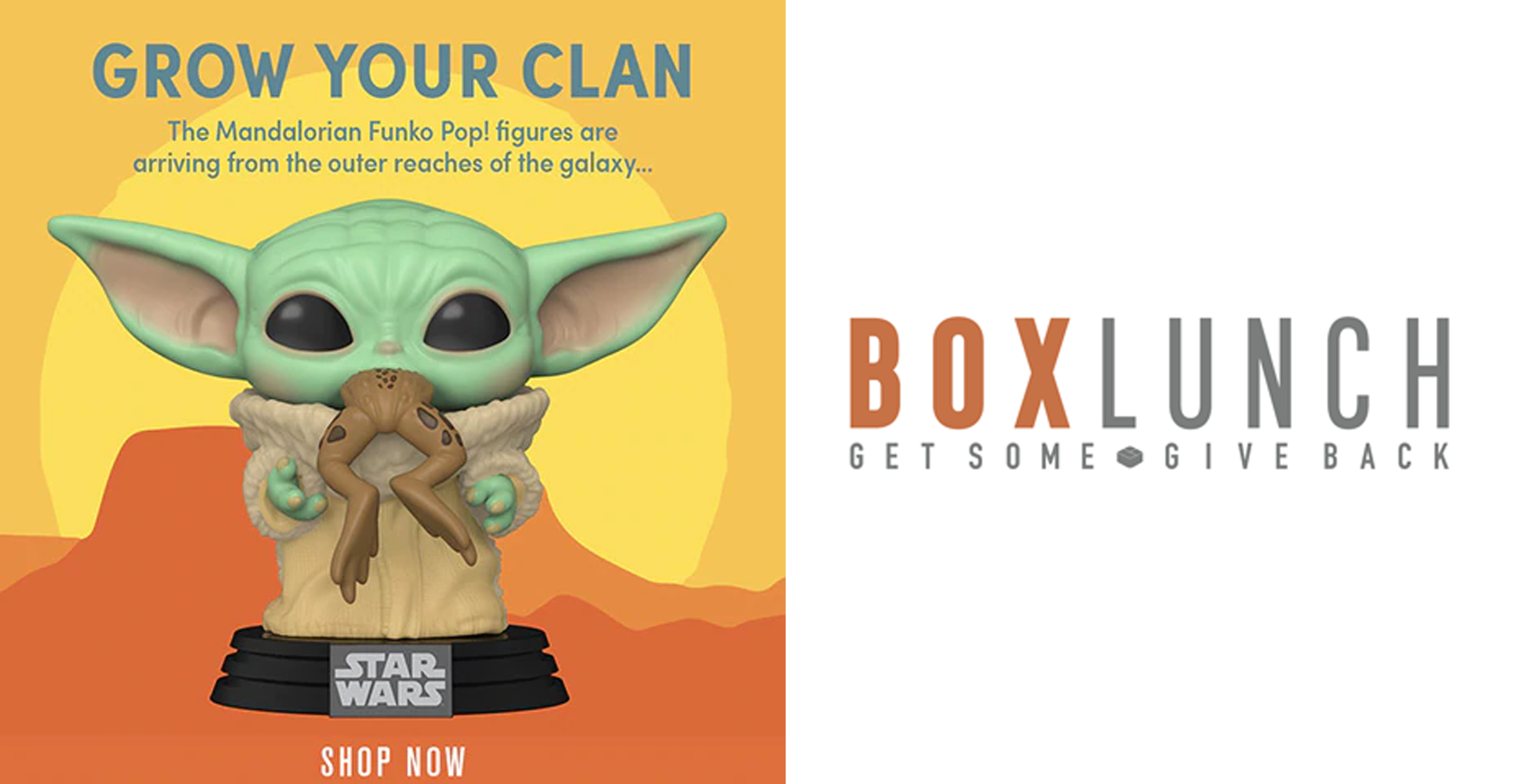 You probably know BoxLunch as a specialty retailer that offers a curated collection of licensed and non-licensed merchandise. Everything pop culture merchandise, expect Box Lunch to have it. Whether you're an Anime fan, The Office fan, or *yep* you guessed it, Star Wars fan, you can always rely on Box Lunch to have the best merchandise.
Not only that, but BoxLunch will also make you feel less bad about your purchase because, with every $10 you spent on their pop culture-themed product offering of apparel, accessories, home goods, gift and novelty, and collectibles, BoxLunch will help provide a meal secured by Feeding America® on behalf of local member food banks.
So, take advantage of this moment to get your favorite Star Wars products and take a part on giving back to those people in need because right now, BoxLunch is having a  30% OFF STAR WARS – USE CODE: BLGIFTS | FREE SHIPPING WITH $50 PURCHASE! 
👉 Go to Box Lunch Landing Page
👉 How to Buy From Box Lunch Using Buyandship 
---
Looking for a community that can relate to your Buyandship Experience with great deals every day to inspire your next overseas shopping? Join our official Facebook Group now. See you there!

---
Is this your first time using our Buyandship service? Here are a few things you should know:
For US, UK, IT, AU, CA, TH, ID:
DDU pricing = Php 620 1st LB succeeding LBs is Php 380 / LB Delivery Duties Unpaid (DDU)
DDP pricing = Php 620 / LB Delivery Duties Paid (DDP)
DDU pricing = Php 580 1st LB succeding LBs is Php 360 / LB Delivery Duties Unpaid (DDU)
DDP pricing = Php 580 / LB Delivery Duties Paid (DDP)
*If you consolidate, the higher price will be applied to the consolidation fee. For example if US and KR consolidation, the higher DDP and DDU rate will be applied.
*If you consolidate KR and JP, then the DDP and DDU rate of KR and JP will be applied.
It is purely on weight, no hidden fees, or charges. Your parcels get shipped straight to your home.
Click HERE to learn more about DDP vs DDU pricing comparison table.
SIGN UP NOW to gain access to our overseas warehouses, and get FREE PHP 50 credit to use for your next shipping fee!
Here is a video tutorial on How to Sign up with Buyandship.