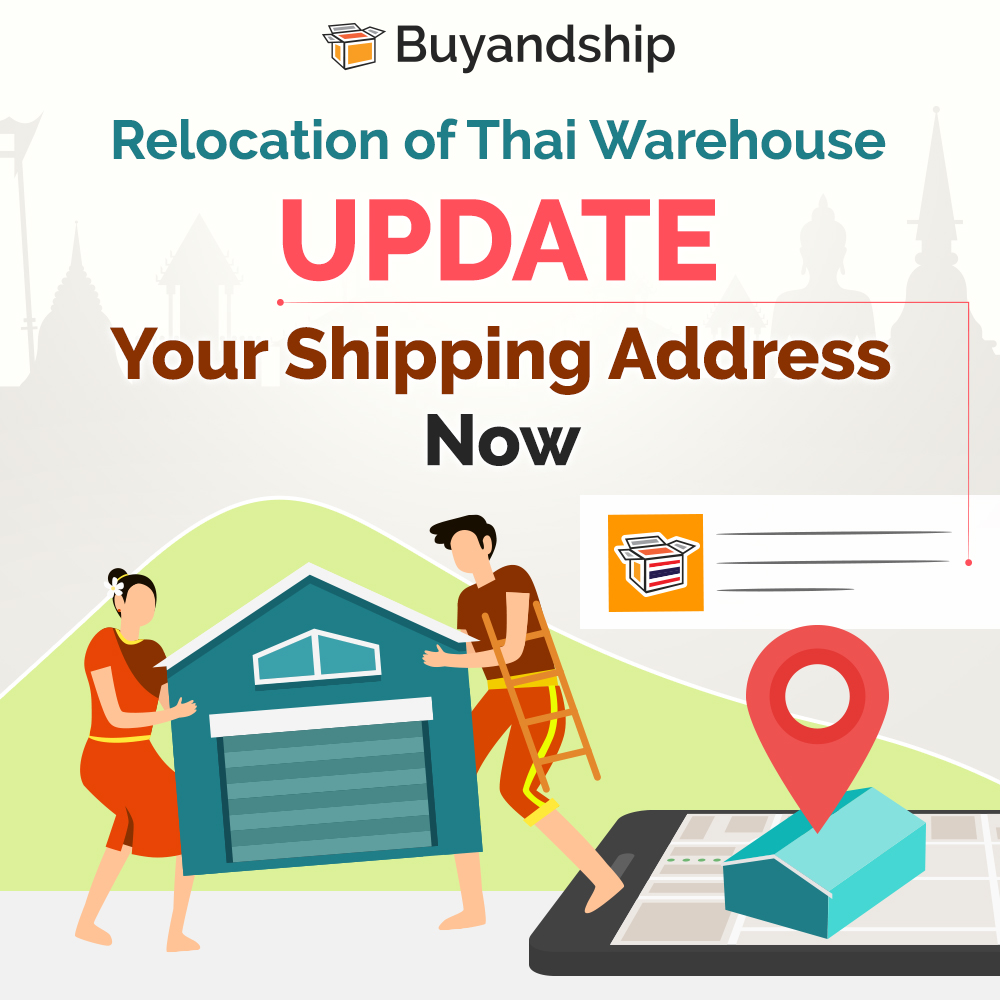 Our Thai warehouse has been officially opened and in operation from today. All parcels addressed to the previous location of our warehouse in Latkrabang will be delivered to the new location. To avoid any delivery delay or parcel loss, please update your Thai shipping address on shopping sites you used as soon as possible.
If you have already made your order with the previous location, please contact your seller immediately to update the address.
The last day of receiving parcels of our previous warehouse will be on June 30th, 2020, and afterwards we will not sign nor receive any parcels sent to this location. All parcels addressed to the previous location will then be regarded as abandoned parcels without any further notice. Buyandship will not be liable to any parcel loss nor delivery delay due to the above-mentioned event.
Thank you for your continued support.
>>Go to the Member Center and get the latest Overseas Warehouse Addresses