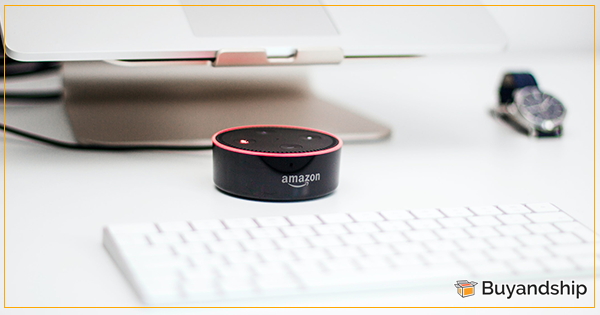 Amazon is best known as the "everything store," where you can order apparel, electronics, and a hundred more products in just a few clicks but don't you know that the company has built up a stable of really great in-house devices too?
Amazon devices helped kickstart mainstream interest on e-readers, smart-device-speakers, or for those who just wanted pure entertainment. We list down the best Amazon devices and its function to help you decide on what to buy next!
Best Amazon Devices For Reading
1. Kindle Paperwhite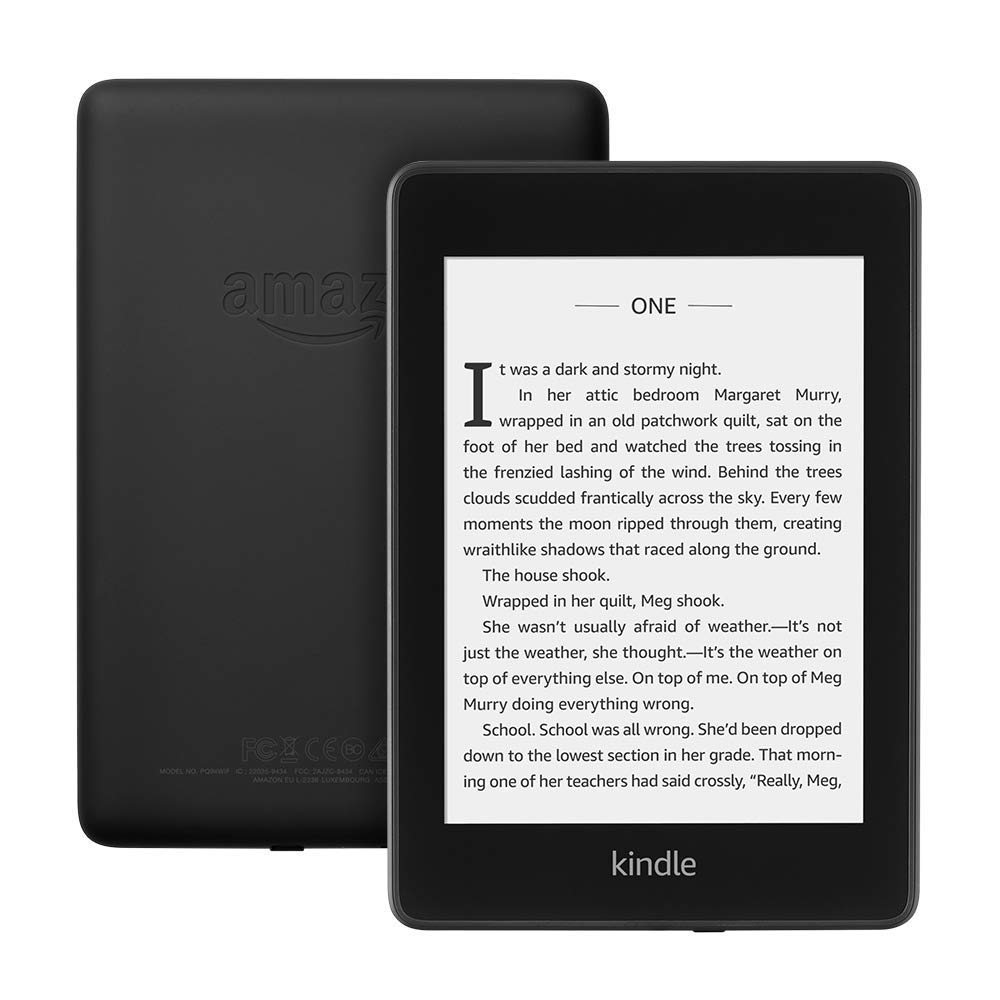 The improvements Amazon made to create the latest generation Kindle Paperwhite make it the best e-reader based on price and performance. It has a six-inch 300dpi (dots per inch) e-ink display with a resolution high enough that the text looks incredibly crisp.
The screen technology Amazon uses also significantly reduces glare, so it's a lot easier to read in broad daylight. Amazon designed the Kindle Paperwhite with five backlights, which illuminate the screen so you can read at night without a bedside lamp. Aside from these, Kindle Paperwhite is also dust-proof and waterproof enough to survive to be in up to 1m (3.3ft) of water for up to 30 minutes. If you frequently read in the bathtub, or by the pool, then this one is for you!

2. Kindle Oasis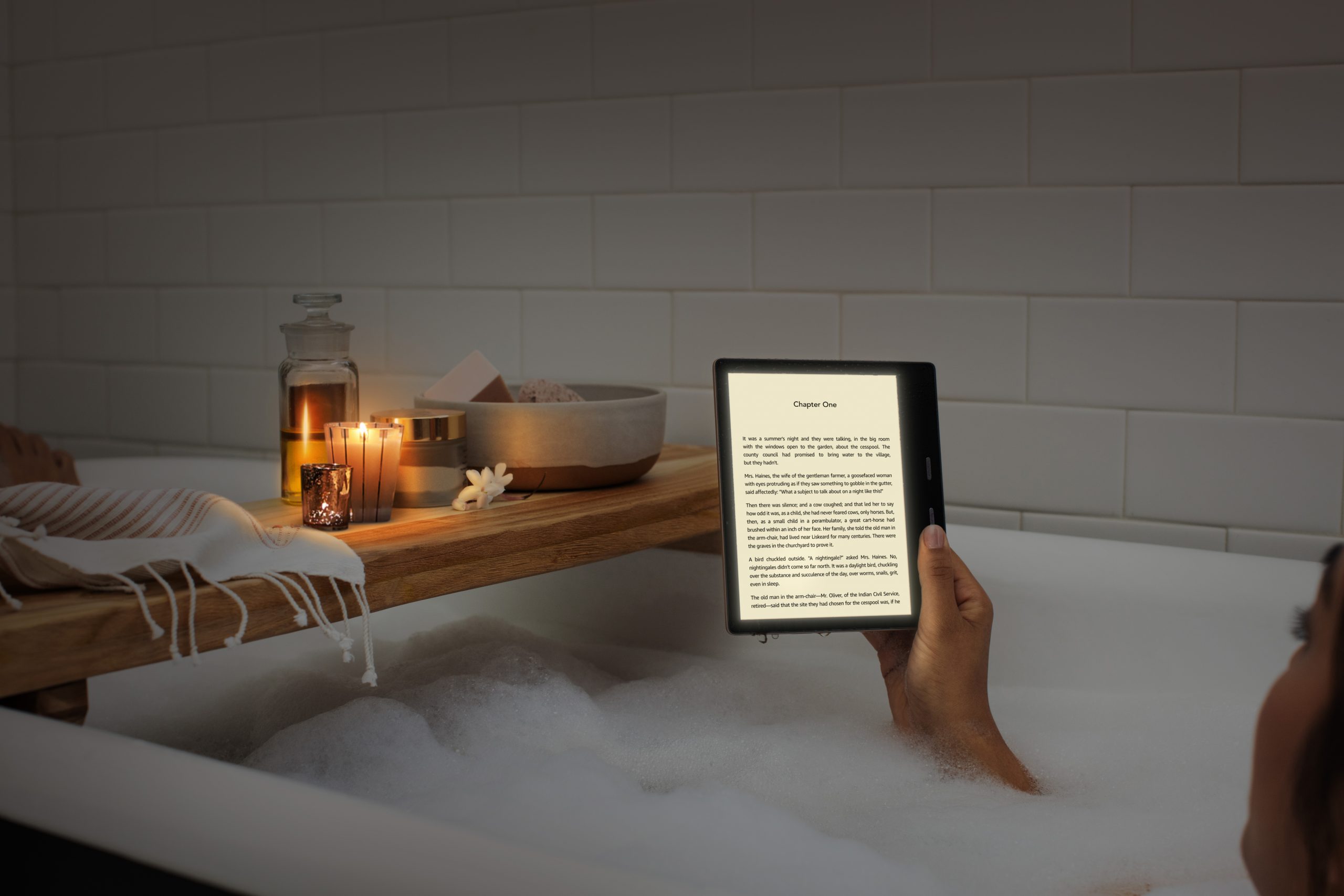 For a truly luxe digital reading experience, Amazon's Kindle Oasis is the way to go. It has all of the same great features as the Paperwhite, weeks of battery, a 300dpi e-ink display, two storage options, an IP67 durability rating, and a lot more extra features!
It has two physical page turn buttons, so you don't have to tap or swipe the screen to continue reading, and a built-in grip, which makes it easier to hold with one hand. It's a little bit expensive than the Paperwhite, but if you want an enhanced digital reading experience, you can always opt for this one.

Best Amazon Devices For Music
3. Echo Dot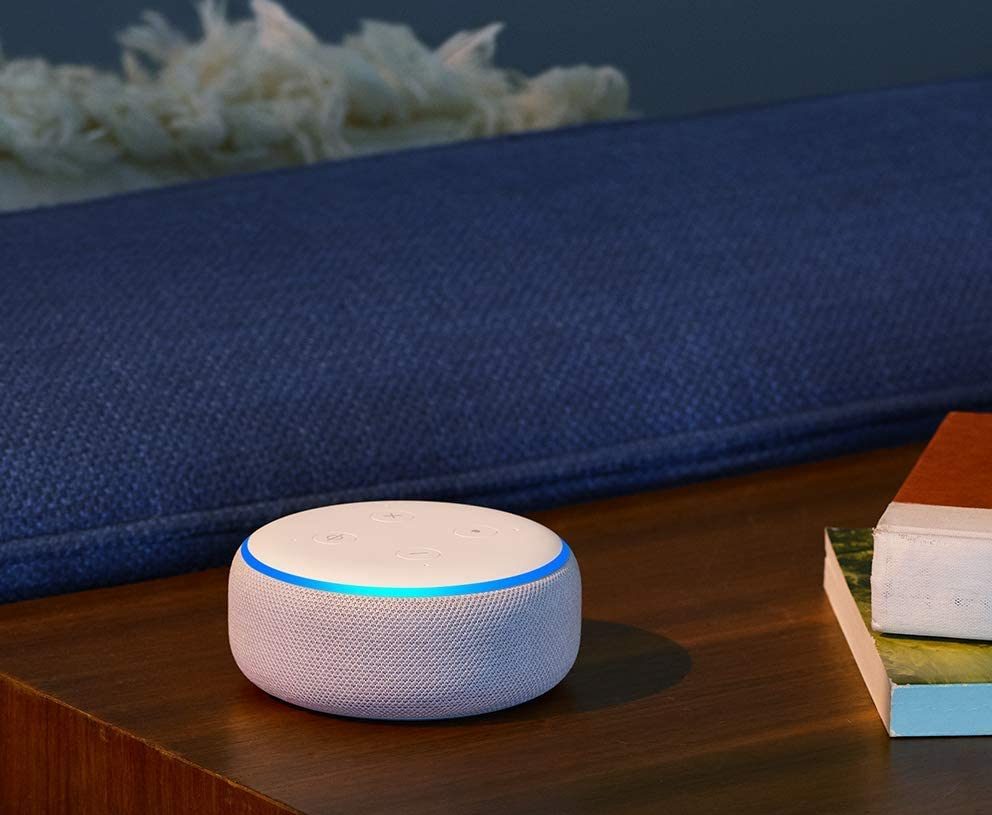 Amazon's Echo Dot (3rd Gen) succeeds in being an excellent entry point for people who want to start or expand their smart home because it has virtually no compromises, and comes in a small size.
The Dot's key feature is its four microphones, which allow you to interact with Alexa, Amazon's smart assistant. She enables you to use the Echo Dot to control smart-home accessories like light bulbs, plugs, thermostats, and even robot vacuums. You can also use Alexa to set timers, get answers to questions, stream music, or use the Echo Dot as an intercom throughout your home. All those features for an affordable price too!

4. Amazon Echo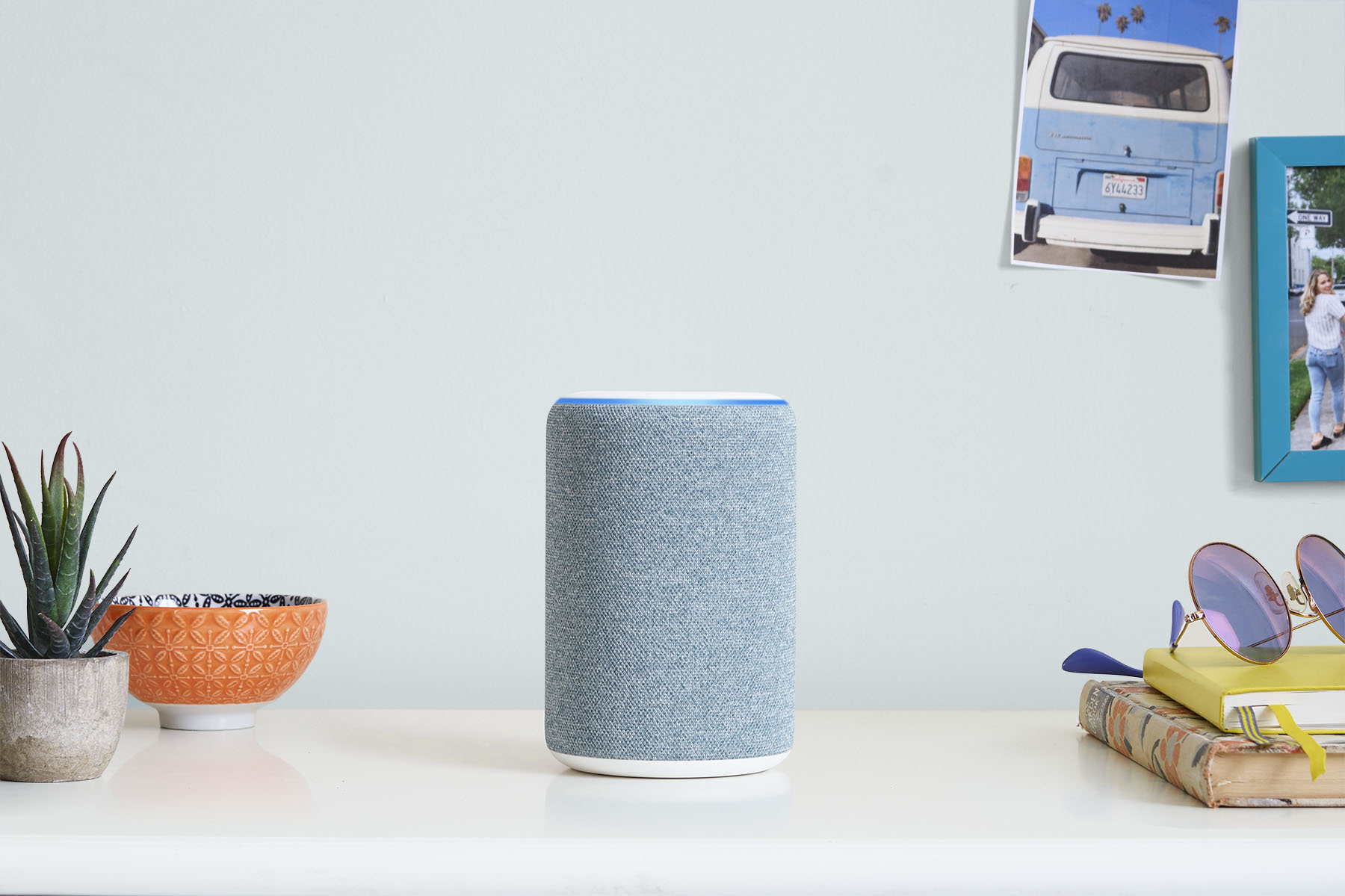 If you're interested in a smart-home hub that's also a pretty good speaker, Amazon's Echo (3rd Gen) is your best choice. It has eight microphones instead of four, so it'll be able to pick up your voice from further away or isolate it in a louder room. It stands 5.8 inches wide and 3.9 inches across. Aesthetically, the Echo looks identical to the smaller Dot, and it has the same Alexa functionality, but Amazon used its extra height to build in a much better audio system.

Best Amazon Devices For Entertainment
5. Fire Tablet HD 8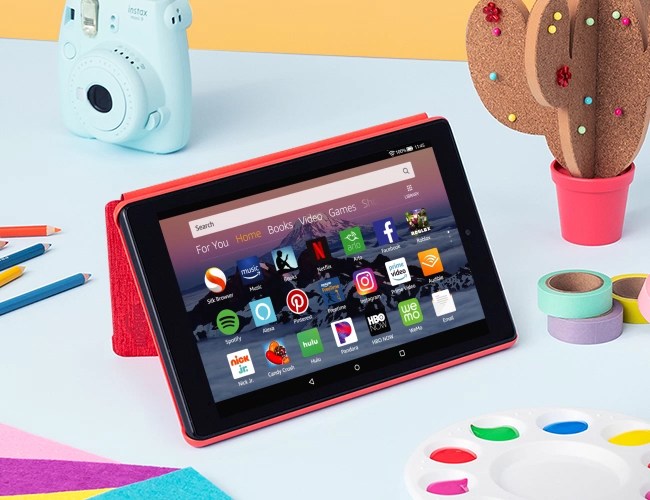 Fire HD 8's glossy color case adds a lot of colors, weighs less than 400 grams, thin and small, even if it is placed in a bag, it will not feel space-consuming ~ 8-inch HD screen plus 10 hours of continuous power use It is very convenient. The sound part integrates Dolby sound effects and dual speaker design to easily experience the immersive experience! Prime members can also enjoy Amazon 's media library for free, including TV shows, movies, and games!

5. Fire Tablet HD 10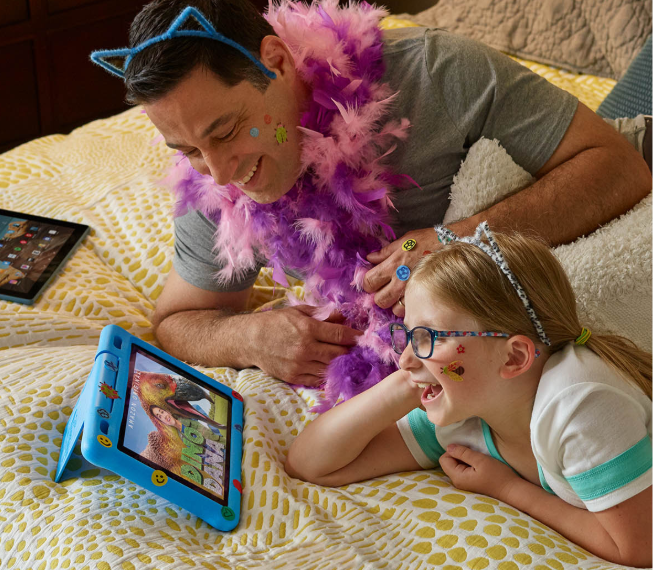 The latest Fire HD 10 not only introduces a USB-C port that keeps up with the trend but also is equipped with a new eight-core processor, which makes its performance faster than previous generations of Fire tablet computers! In addition, the battery life of this tablet is very strong, battery life can exceed 13 hours, it is well deserved to be called the best cheap tablet!
It is also very good on the screen, bright and clear colors, comfortable and bright to use! In terms of the overall design, it has a simple route like the previous generations, there are many colors to choose from, and the plastic material is relatively durable.

---
Note: We hope you loved the products we recommended! We just wanted to clarify that the deals are accurate as stated in the time of publication. We do not own any of the pictures and products above. All credits are due to Amazon alone. The original article was published in Rolling Stone, some words and products are slightly changed to fit the blog's content and format.
Register here and have your items shipped straight to your home in the Philippines
👉 Register | Buyandship Philippines
Learn how to purchase your favorite products using Buyandship
👉  How to Buy Products From Using Buyandship
---
Looking for a community that can relate to your Buyandship Experience with great deals every day to inspire your next overseas shopping? Join our official Facebook Group now. See you there!

---
Is this your first time using our Buyandship service? Here are a few things you should know:
For US, UK, IT, AU, CA, TH, ID:
DDU pricing = Php 620 1st LB succeeding LBs is Php 380 / LB Delivery Duties Unpaid (DDU)
DDP pricing = Php 620 / LB Delivery Duties Paid (DDP)
DDU pricing = Php 580 1st LB succeding LBs is Php 360 / LB Delivery Duties Unpaid (DDU)
DDP pricing = Php 580 / LB Delivery Duties Paid (DDP)
*If you consolidate, the higher price will be applied to the consolidation fee. For example if US and KR consolidation, the higher DDP and DDU rate will be applied.
*If you consolidate KR and JP, then the DDP and DDU rate of KR and JP will be applied.
It is purely on weight, no hidden fees, or charges. Your parcels get shipped straight to your home.
Click HERE to learn more about DDP vs DDU pricing comparison table.
SIGN UP NOW to gain access to our overseas warehouses, and get FREE PHP 50 credit to use for your next shipping fee!
Here is a video tutorial on How to Sign up with Buyandship.