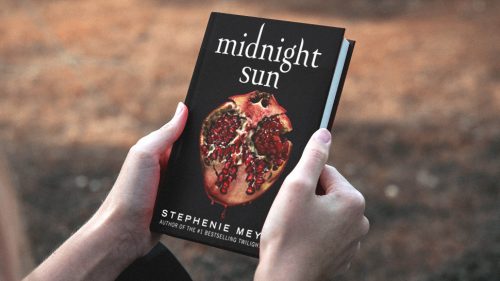 Photo Courtesy: Preview PH
Still can't get over Stephenie Meyer's big announcement the other day about her follow up book to the Twilight series is finally going to be released this year?
Rejoice, twilight fans! After 12 years, the retelling of Bella Swan and Edward Cullen's love story from the vampire's point-of-view is set for release this August 4, 2020. If you can't wait to get your hands on this novel, we've got good news for you – you can now pre-order it at Barnes and Noble using Buyandship and have it delivered straight to your home in the Philippines!
---
Finally! #1 bestselling author Stephenie Meyer makes a triumphant return to the world of Twilight with this highly-anticipated companion: the iconic retelling of Bella and Edward's love story from Edward's Point-of-View!
Barnes and Noble

An iconic love story was born when we met Edward Cullen and Bella Swan in Twilight Saga. Whether you love or hate the story, we can't deny the fact the Twilight is a masterpiece. It's part of everyone's life but up until now, fans have only heard Bella's side of the story. At last, readers can experience Edward's version in the long-awaited companion novel, Midnight Sun.
This unforgettable tale as told through Edward's eyes takes on a new and decidedly dark twist. Meeting Bella is both the most unnerving and intriguing event he has experienced in all his years as a vampire. As we learn more fascinating details about Edward's past and the complexity of his inner thoughts, we understand why this is the defining struggle of his life. In Midnight Sun, Stephenie Meyer transports us back to a world that has captivated millions of readers and brings us an epic novel about the profound pleasures and devastating consequences of immortal love. Pre-order it now at Barnes and Noble!


---
Note: We hope you loved the products we recommended! We just wanted to clarify that the deals are accurate as stated in the time of publication. We do not own any of the pictures and products above. All credits are due to Barnes and Noble alone.
Register here and have your items shipped straight to your home in the Philippines
👉 Register | Buyandship Philippines
Learn how to purchase your favorite products using Buyandship
👉 How to Buy Products From Barnes & Noble Using Buyandship
---
Looking for a community that can relate to your Buyandship Experience with great deals every day to inspire your next overseas shopping? Join our official Facebook Group now. See you there!

---
Is this your first time using our Buyandship service? Here are a few things you should know:
For US, UK, IT, AU, CA, TH, ID:
DDU pricing = Php 620 1st LB succeeding LBs is Php 380 / LB Delivery Duties Unpaid (DDU)
DDP pricing = Php 620 / LB Delivery Duties Paid (DDP)
DDU pricing = Php 580 1st LB succeding LBs is Php 360 / LB Delivery Duties Unpaid (DDU)
DDP pricing = Php 580 / LB Delivery Duties Paid (DDP)
*If you consolidate, the higher price will be applied to the consolidation fee. For example if US and KR consolidation, the higher DDP and DDU rate will be applied.
*If you consolidate KR and JP, then the DDP and DDU rate of KR and JP will be applied.
It is purely on weight, no hidden fees, or charges. Your parcels get shipped straight to your home.
Click HERE to learn more about DDP vs DDU pricing comparison table.
SIGN UP NOW to gain access to our overseas warehouses, and get FREE PHP 50 credit to use for your next shipping fee!
Here is a video tutorial on How to Sign up with Buyandship.