Popular Easy-to-Use Kitchen Products To Make Your Life Easier
The quarantine may not or may be lifted in 5 days, and now is your chance to try new things that you've never had the time to do before. With all the time in the world, you've probably browsed a lot of cooking/ baking youtube videos that you've longed to try before but don't have the proper tools to make it happen. Check out these 5 easy-to-use kitchen products to make your kitchen experiments a little easier.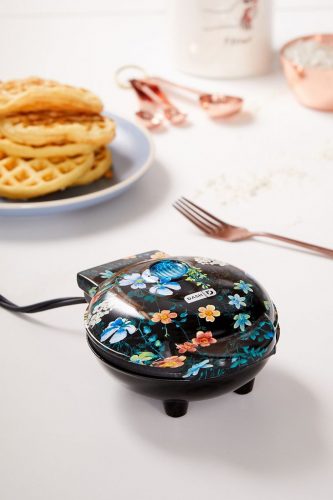 This Mini waffle maker with a non-stick coating is perfect to satisfy your waffle cravings anytime! It has a compact design that's easy to store when you're not using it and easy to prepare when you want to pop out some tasty treats anywhere at any time of the day. Plus: it includes a recipe guide to get you started.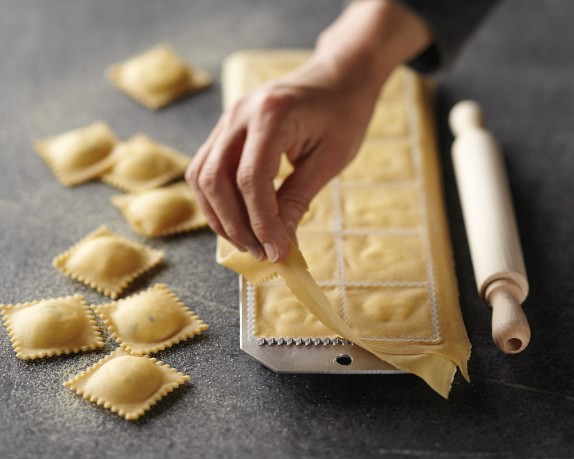 Use fresh pasta dough and your favorite fillings to create homemade ravioli with this mold and a wooden rolling pin! It makes 12 two-inch portions of ravioli at once and it's easy to use with consistent results every time!
Crafted from aluminum mold, just simply draped a rolled pasta sheet over the plaque, press desired fillings into the molds, add a top layer of pasta, roll with the pin to seal the ravioli, and voila! You're a chef now.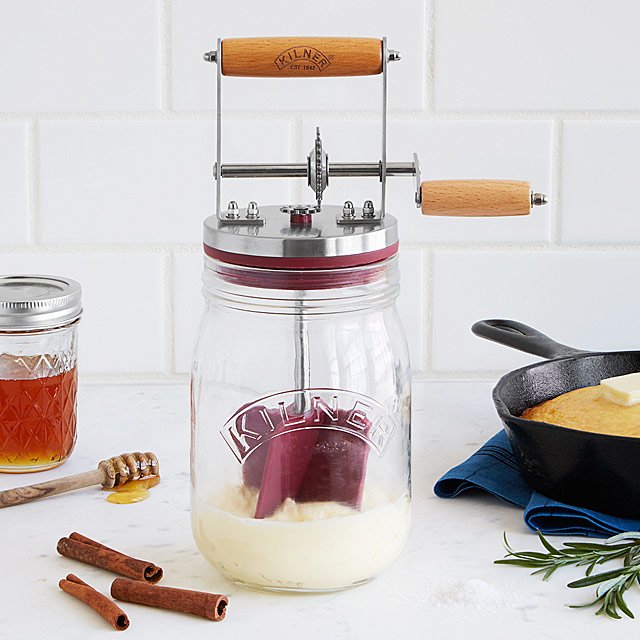 What could be more quaint than a batch of butter you churned yourself? Packed with a Basic Butter How-To along with several flavored butter recipes, this butter churner features all the components you need to whip up a fresh addition to your breakfast spread. Pour the whipping cream into the churner, turn the handle, and enjoy a fresh batch of butter.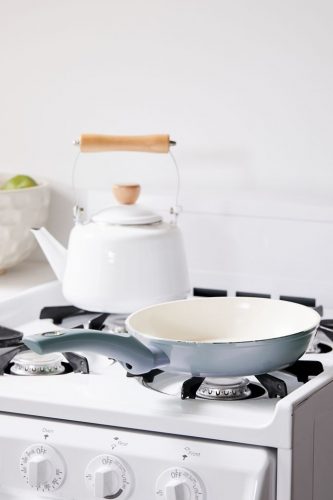 Serve up a colorful batch of eggs and so much more with this set of 2 frying pans from Gibson Home. It comes with 8" and 10" pans in a color-pop finish with soft-touch handles! Time to test out those Tasty videos you keep on watching before you go to sleep.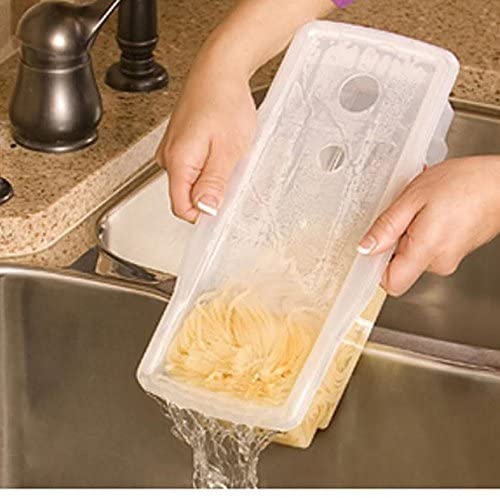 If you're a microwave person who's too lazy to set up a whole pan just to boil a serving of pasta, then this item is perfect for you! It saves time, energy, and water. No boil over and it cooks evenly without sticking. But the real reason why we love this item is that it works well with gluten-free noodles, and it's BPA-free.

---
Note: We hope you loved the products we recommended! We just wanted to clarify that the deals are accurate as stated in the time of publication. We do not own any of the pictures and products above. All credits are due to the platforms and online stores mentioned above.
Register here and have your items shipped straight to your home in the Philippines
👉 Register | Buyandship Philippines
Learn how to purchase your favorite products using Buyandship
👉  How to Buy Products From Using Buyandship
---
Looking for a community that can relate to your Buyandship Experience with great deals every day to inspire your next overseas shopping? Join our official Facebook Group now. See you there!

---
Is this your first time using our Buyandship service? Here are a few things you should know:
A flat fee of Php 300/lb will be charged for overseas shipment whether it is from our USA, UK, Japan, Korea, Australia, Italy, Thailand, Hong Kong, China, or Taiwan warehouses. All the same rate! With a few easy steps, your product purchases will be delivered to you in no time.
SIGN UP NOW to gain access to our overseas warehouses, and get FREE PHP 50 credit to use for your next shipping fee!
Here is a video tutorial on How to Sign up with Buyandship.