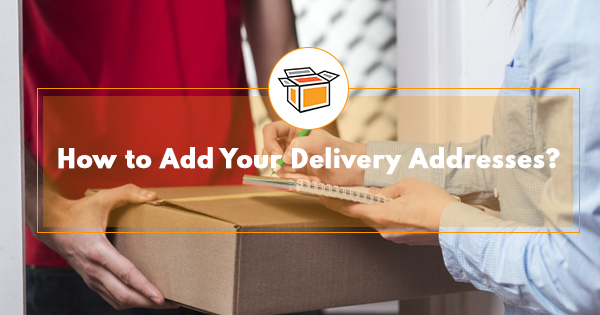 Don't Forget to Add Your Delivery Addresses
In your dashboard, you can create as many delivery addresses as you want to send to your home, workplace, friends, acquaintances, crushes, significant others, and many more! Here is a Step by Step on how to add your delivery addresses so you can send your individual shipments or consolidated shipments to that particular address.
Step 1: Sign Up or Login To Your Buyandship Account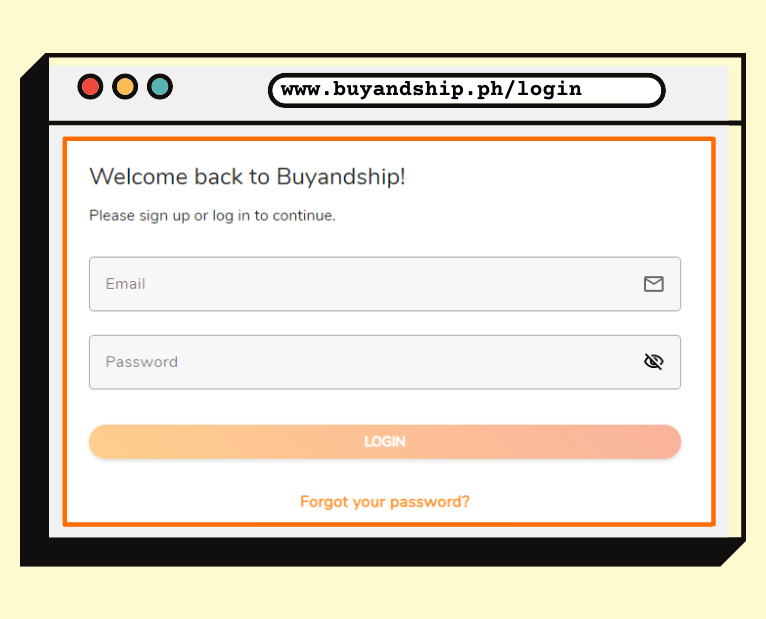 If you don't have an account yet, simply fill in the necessary details to create one. Or login to your existing account.
Pro Tip: You'll get FREE PHP 150 credits when you activate your Buyandship Account!
Step 2: Under "My Account" Go to "My Address"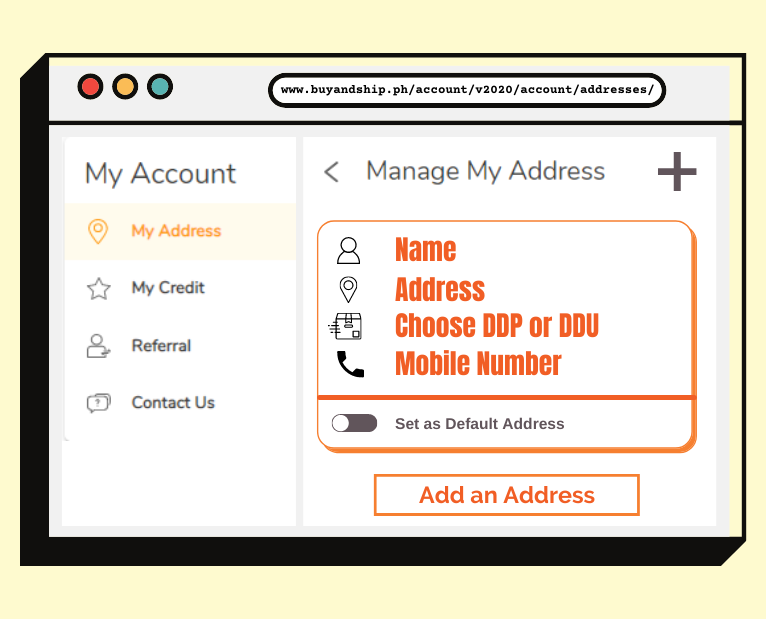 Once you're in, click "My Account," then go to "My Addresses" You should be redirected to a page similar to the screenshot above.
Step 3: Add as many addresses as you want!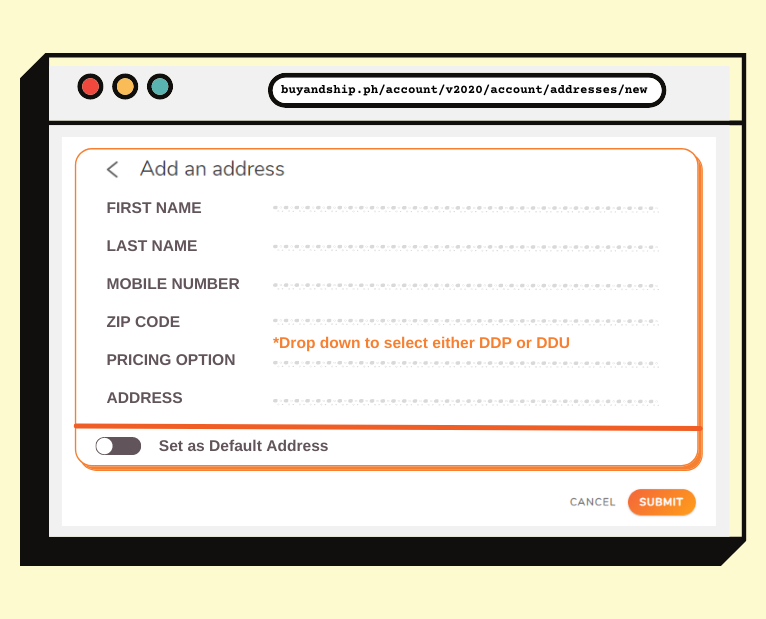 Click "Add New Address" and enter the necessary details such as full name, mobile number, zip code, pricing option, and address line. Double-check everything before you hit "Submit a New Address" to avoid any troubles along the way.
You should create a duplicate address where one is "Delivery Duty Unpaid (DDU)" and another "Delivery Duty Paid (DDP)". You can choose to use either one on checkout that best fits your shipping needs. See below a comparison of each: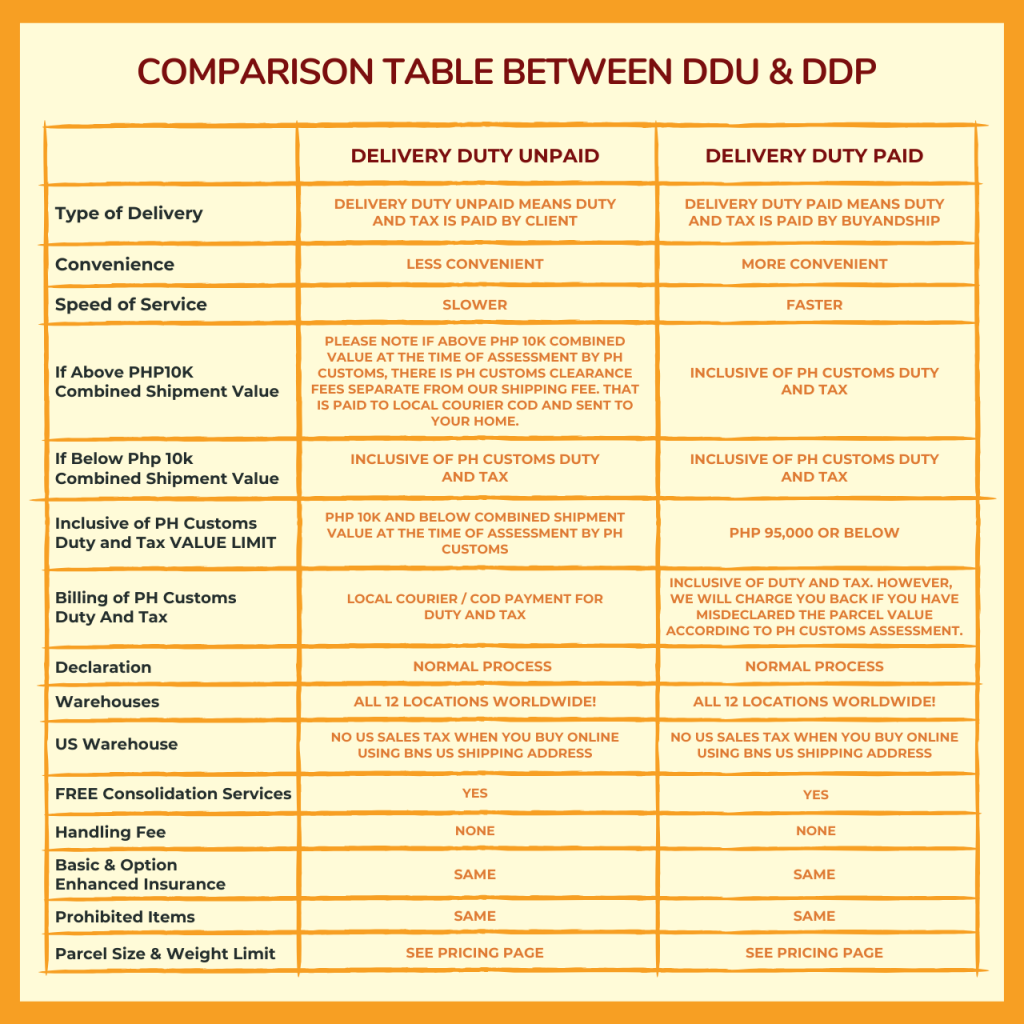 Step 4: You should see both addresses in this section where one is "Delivery Duty Unpaid (DDU)" and another "Delivery Duty Paid (DDP)"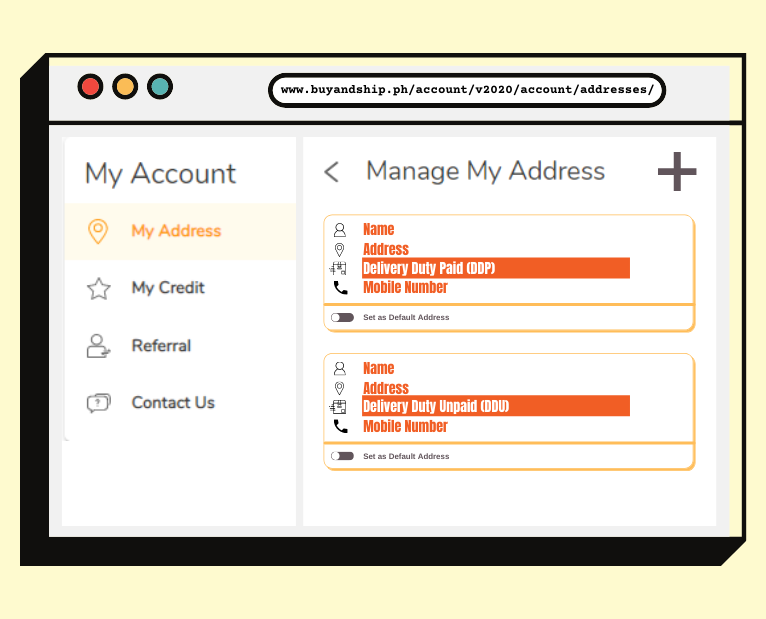 Step 5: That's it! Send it to your Home Address Now or Send a Parcel to your Family, Friends, or Loved Ones!