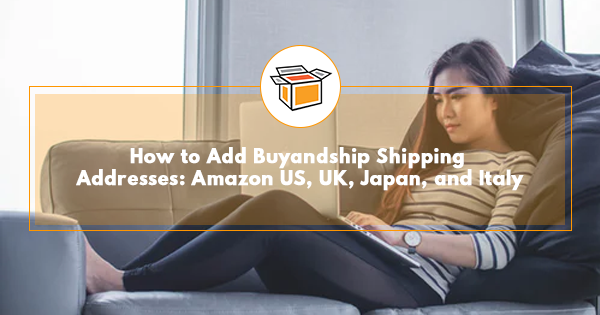 Below is a tutorial on how you can add Buyandship's shipping addresses with your existing Amazon account and go online shopping in Amazon US, Amazon UK, Amazon Japan, and Amazon Italy! Why shop only in Amazon US, when you can shop in more Amazon countries with Buyandship! Here is a step by step below: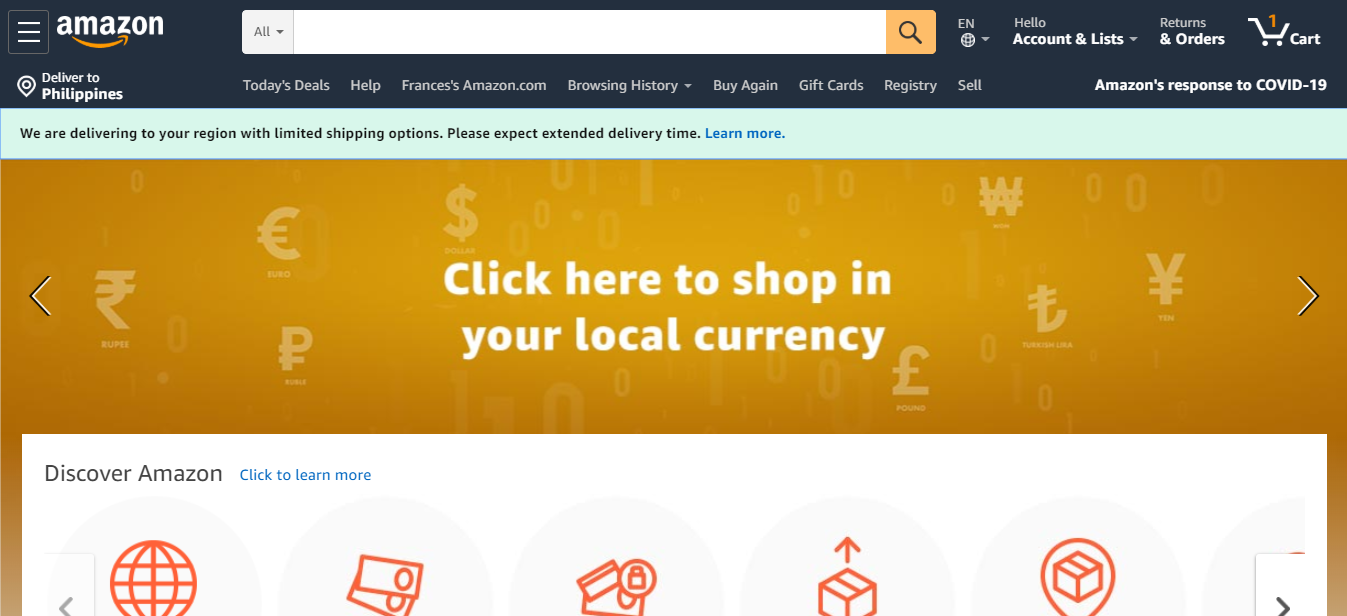 Step 02: Sign Up or Log in to Your Account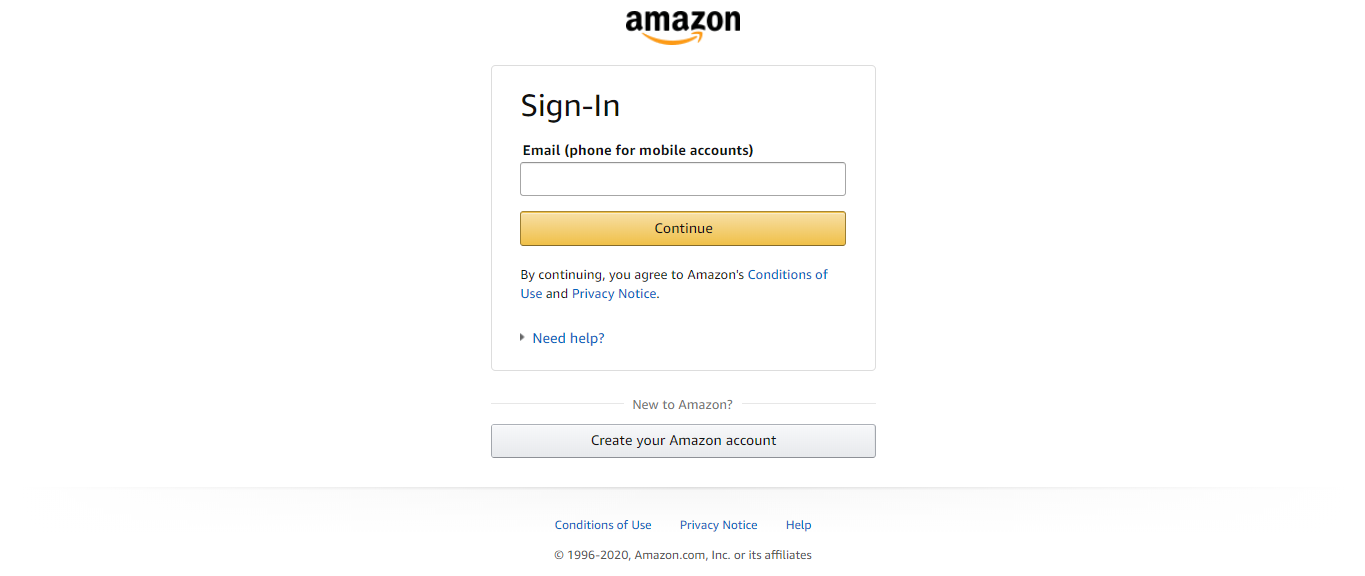 If you have an Amazon account already, just Log in to your existing account. If you don't have an Amazon Account yet, simply fill up the needed details to create an account.
Step 03: Under Your Account, Go to "Your Addresses"
Click on Your Account, scroll down a bit and you'll see a section that says Ordering and Shopping Preferences, under that you'll find the Your Addresses tab, simply click on that.
Step 04: Add Buyandship's US, UK, Japan, and Italy Warehouse Addresses to Your Amazon Address Book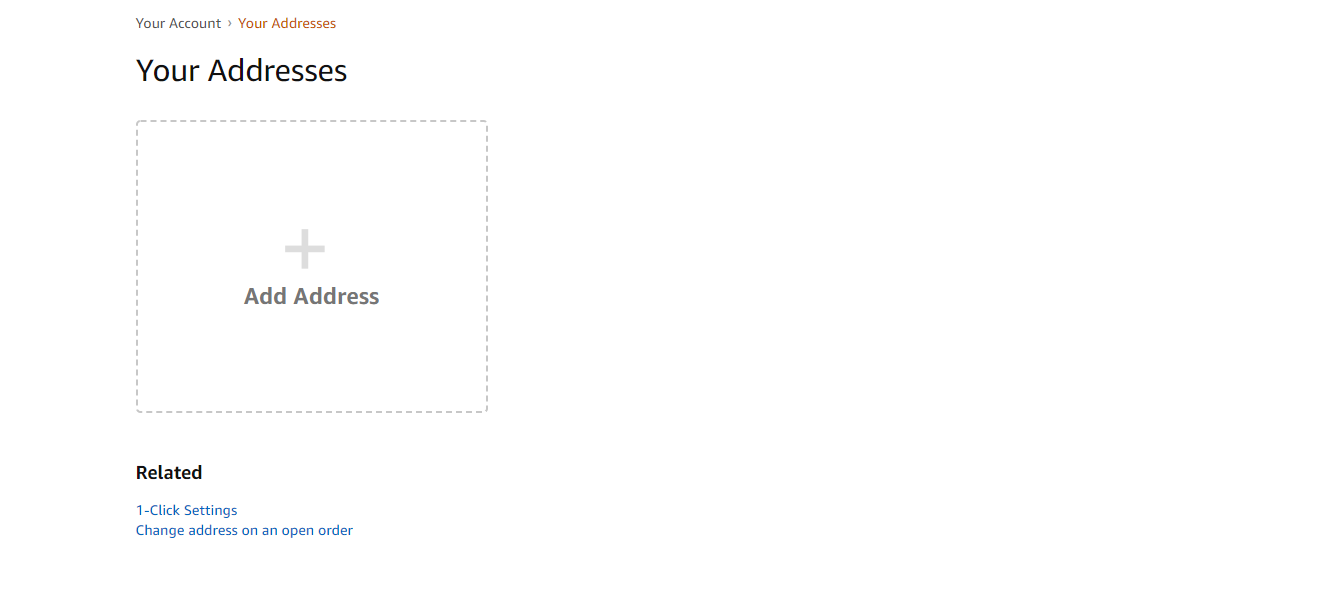 How to add your shipping addresses? Go to your Buyandship dashboard. Once you're there click on Overseas Warehouse Addresses section and simply copy your US, UK, Japan, and Italy Shipping Addresses…………..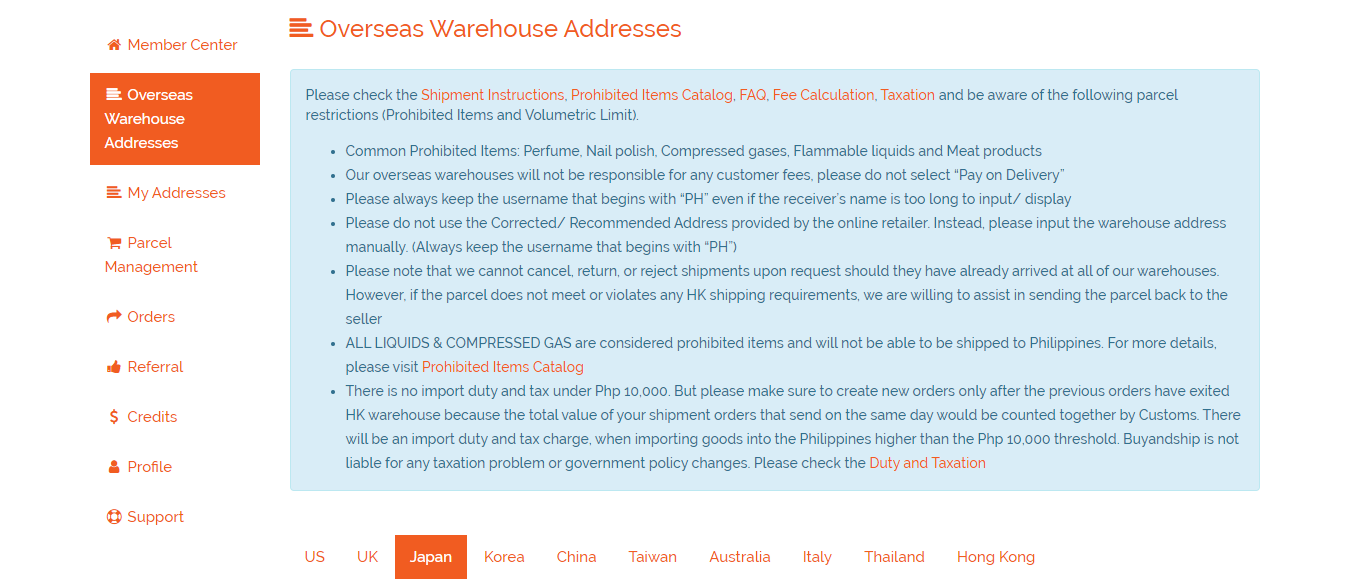 ……………and paste it to the Amazon Addresses Page.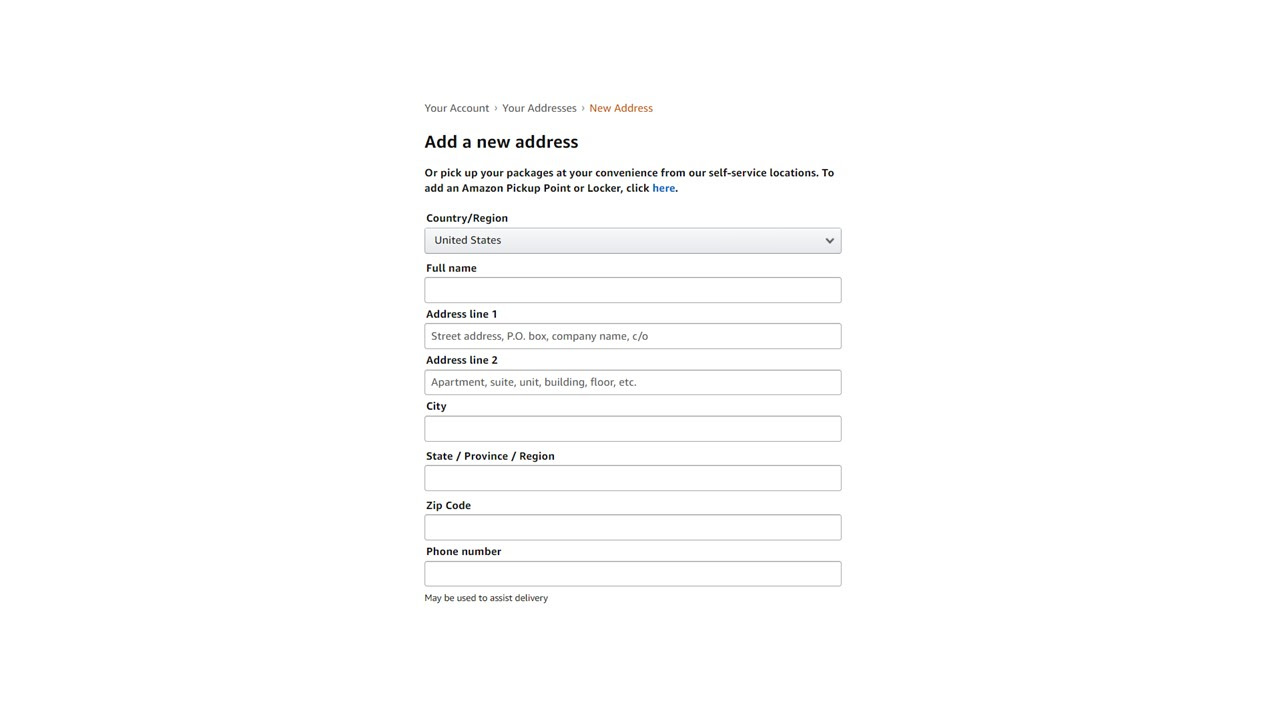 Once you've completed the needed details, just click Add Address and move on to the next country.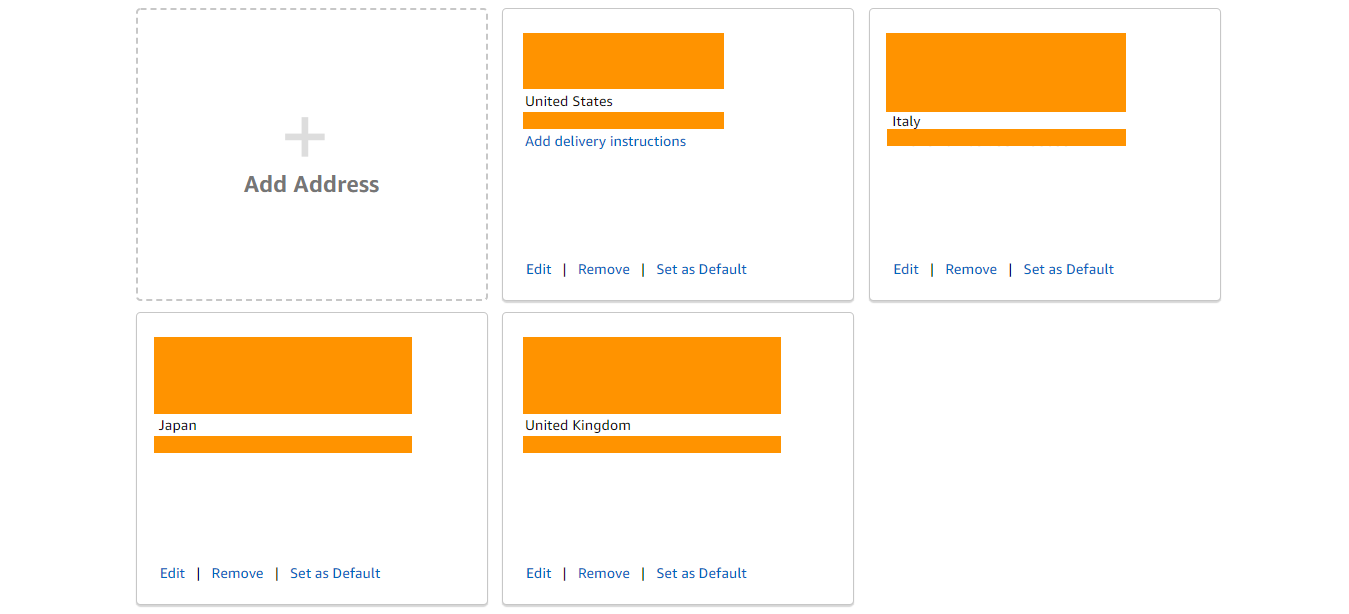 As you can see on the screenshot above, we added 4 addresses namely US, UK, Japan, and Italy address.
Step 05: Go to Amazon US, Amazon UK, Amazon Japan, and Amazon Italy to Shop Your Favorite Products
Note #1: You need to go to that specific Amazon country site to shop. Visit Amazon country sites below: 
Tip: For Amazon Italy, google translate! 🙂
Note #2: Your billing address is your credit card address, DO NOT use your shipping address as your billing address, it may disable your account.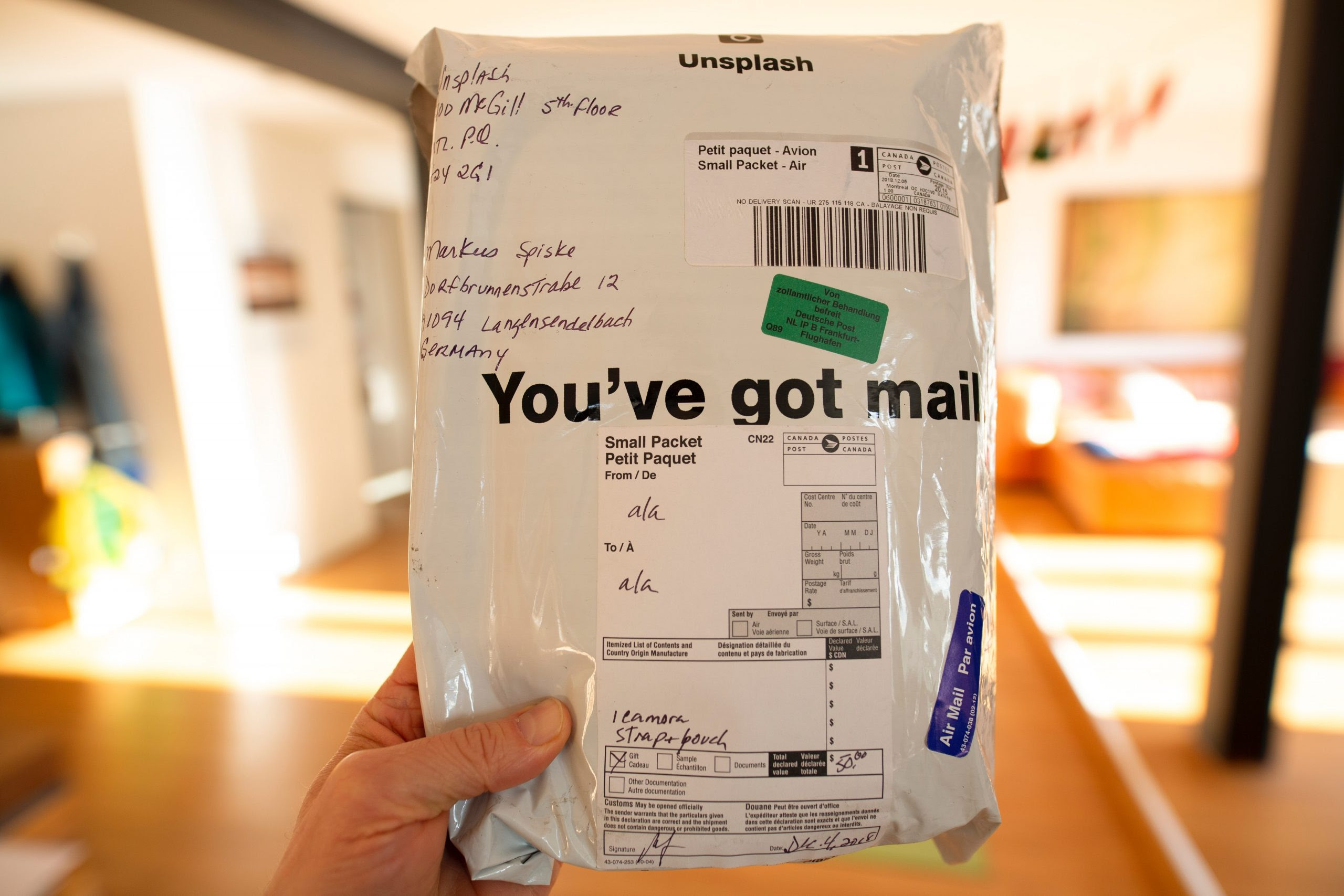 For a guide on how to buy your favorite products from Amazon US to your doorstep in the Philippines, click on the tutorial below:

---
Our Favorite Products From Amazon US, UK, Japan, and Italy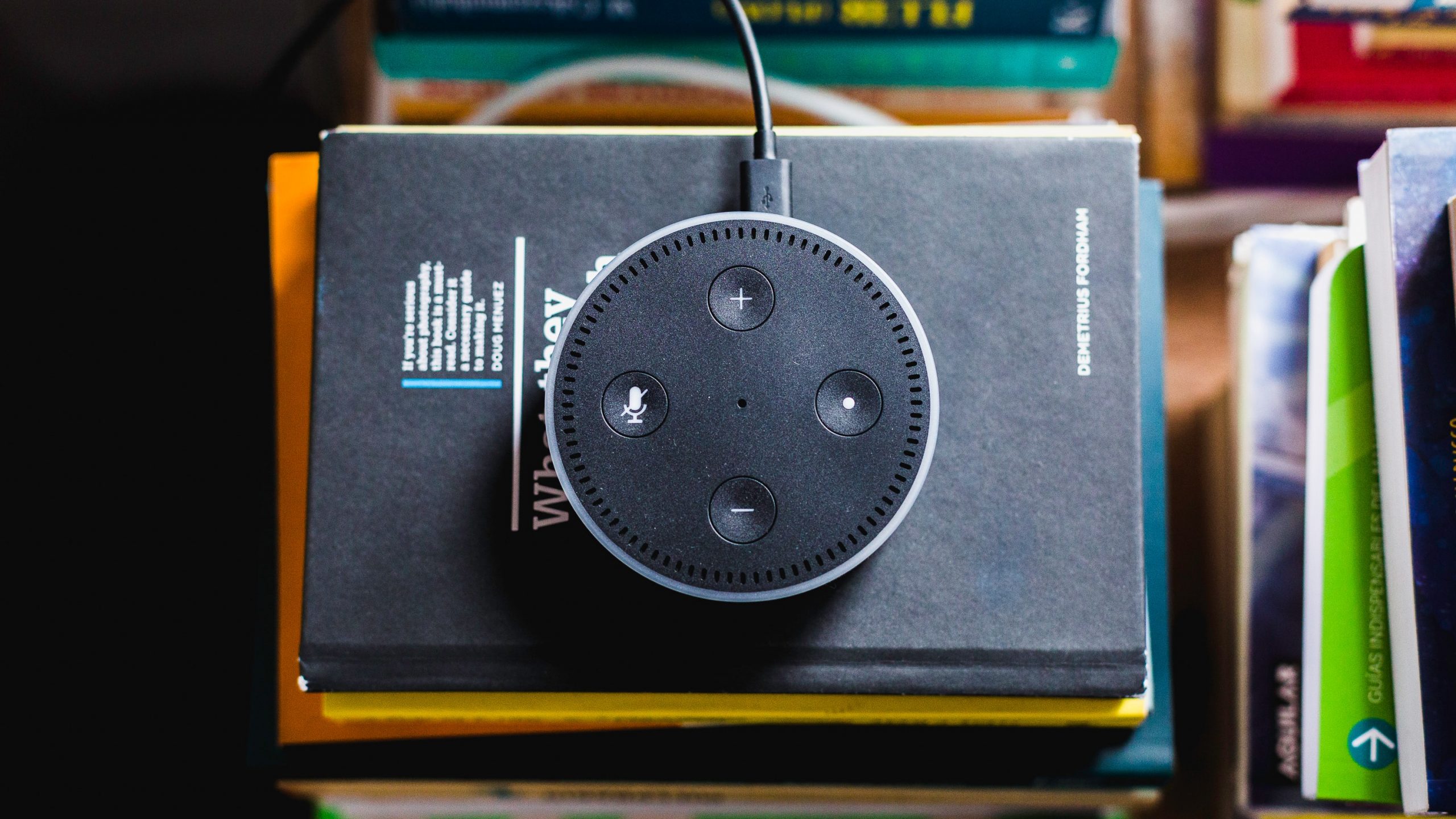 Just as promised, if you're overwhelmed with the number of products you can buy at Amazon, here are some product recommendations that are cheaper when bought abroad! Let's start being a smart shopper and take advantage of the savings overseas online shopping has to offer.
Amazon US | Product Recommendations

Go to Amazon US for better browsing and shopping experience! Browse their best sellers or local stores that ship around the US to score Free Shipping deals!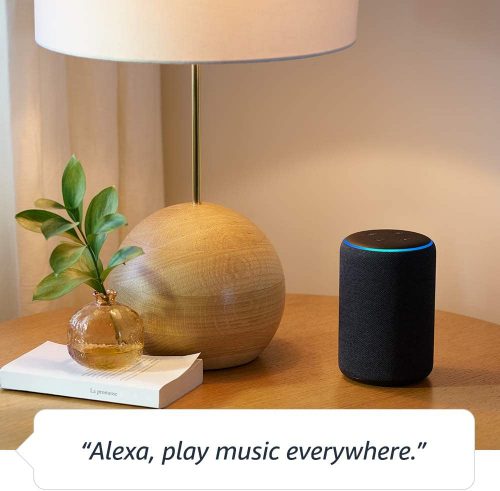 Echo (3rd Gen) has new premium speakers powered by Dolby to play 360° audio with crisp vocals and dynamic bass response. Personalize your experience with Alexa that you can command to or use as an intercom and talk to any room in the house with Drop-In and Announcements.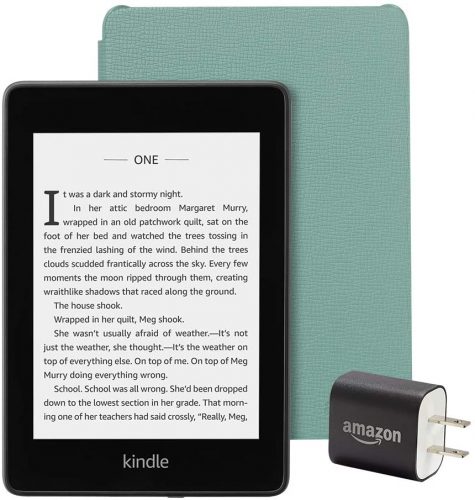 Meet the thinnest, lightest Kindle Paperwhite yet—with a flush-front design and 300 ppi glare-free display that reads like real paper even in bright sunlight. It's also waterproof, so you're free to read and relax at the beach, by the pool, or in the bath!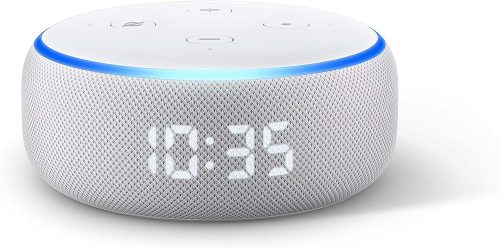 Get Amazon's most popular smart speaker – Now available with an LED display that can show the time, outdoor temperature, or timers. It's also Alexa supported so you can ask Alexa to set an alarm,  stream your favorite music and videos, turn on the lights, and more!


Amazon UK | Product Recommendations

Go to Amazon UK for better browsing and shopping experience! Browse their best sellers or local stores that ship around the UK to score Free Shipping deals. Experience UK through Amazon!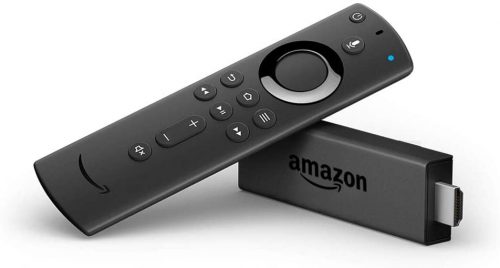 Enjoy your favorites from BBC iPlayer, Netflix, Prime Video, YouTube, ITV Hub, All 4, Disney+, Apple TV and others with Amazon's #1 best-selling streaming media player that comes with Alexa Voice Remote (2nd Gen) Alexa on Fire TV provides the most comprehensive voice experience of any streaming media player from a view supported live camera feeds to dimming the lights and streaming music.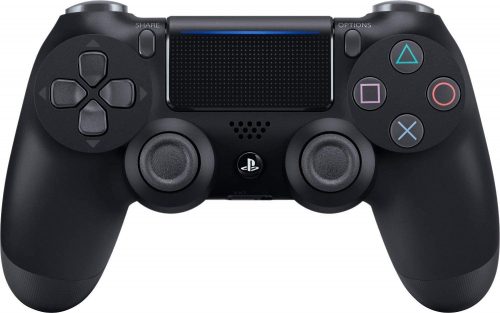 Get to grips with an elegant, super comfortable design, with highly responsive analog sticks and buttons that provide greater precision during gameplay. Its integrated light bar can emit various colors to personalize your experience and add a new dimension to games; Plus, it has a built-in speaker and stereo headset jack so, you can enjoy extra sound effects straight from the controller while chatting with online friends via a headset.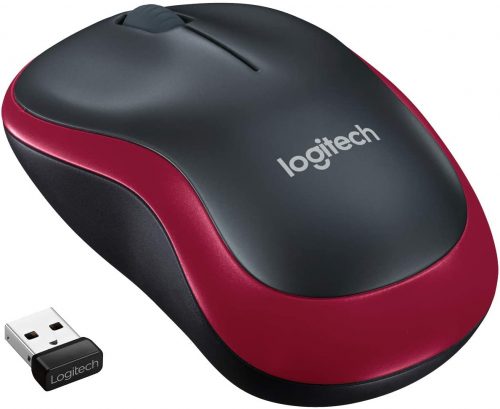 With a comfortable and contoured shape, this ambidextrous wireless mouse feels great in either hand that is far superior to a touchpad. It has a durable scroll wheel and up to 1 year of battery life with a  smart sleep mode function. This Logitech mouse works with any Windows PC, Mac, or laptop. That means no matter what type of computer you own today – or buy tomorrow – your mouse will always be compatible!


Amazon Japan | Product Recommendations

Go to Amazon Japan for better browsing and shopping experience! Browse everything from their best sellers to the local stores that ship around Japan to score Free Shipping deals. Experience Japan through Amazon!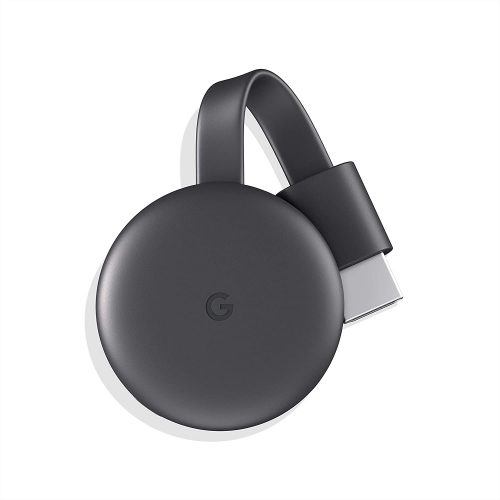 Connect your Chromecast to your TV and go to chromecast.com/setup. It supports many streaming apps like Netflix, YouTube, Hulu, Amazon Prime Video, DAZN, dTV, GYAO, U-UEXT, AWA, Spotify, Uta Pass, and more! It has over 800 compatible apps so, you can enjoy various content such as TV programs, movies, videos, music, games, and sports!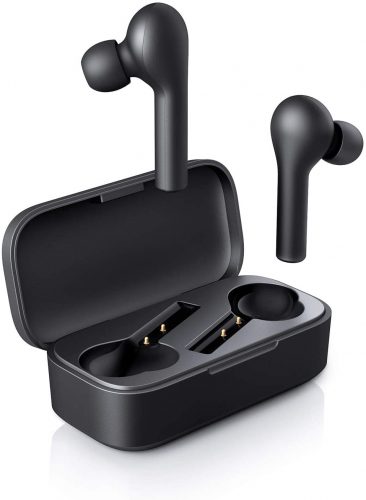 AUKEY is a global brand supported by about 200 million users in 60 countries but it's really popular in Japan. Equipped with the latest Bluetooth 5.0 technology, it improves the communication problems of conventional Bluetooth earphones and minimizes skipping and interruptions. And since it's wireless, you can enjoy this not only in day-to-day hustle but in your workout routine as well.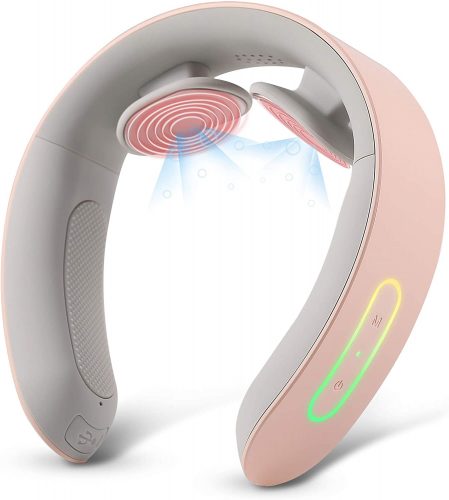 This neck relax from Niplux has an infrared constant temperature hot compress function, and a two-step temperature adjustment of 38 ℃ and 42 ℃ is possible. Since the strength can be adjusted in 16 steps, you can freely choose it according to your preference! Designed with a U-shaped ring neck curve, there's no discomfort even if you wore it for a long time!
Amazon Italy | Product Recommendations

For better browsing experience, go to Amazon Italy first, to see everything from their best sellers to the local stores that ship around Italy. Experience Italy through Amazon!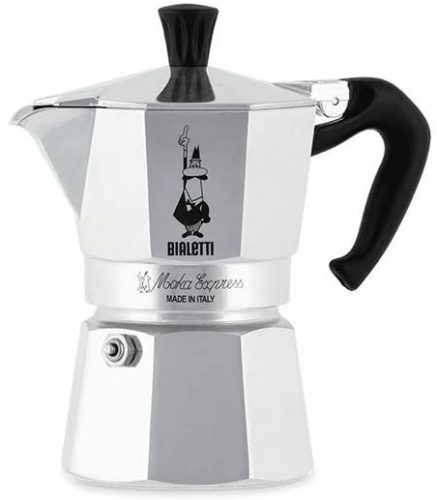 Invented by Alfonso Bialetti in 1933, a symbol of Made in Italy all over the world, Bialetti is a widely-known brand all over the world! Get your hands on an authentic Bialetti i.e this high-quality Express Coffee Pot crafted from Aluminum with ergonomic handle. And since you're buying in Italy, except NO Shipping Fee when you have this item delivered in our Italy Warehouse!


This aroma diffuser adopts ultrasound technology to create a pleasant environment by adding essential oils. It has LED lighting that can be set to 7 soft and relaxing colors. Simply press the light button to adjust the lights or turn off the standby light! You can also easily control it because it has a remote control with the settings of 4 timers. It has a large capacity and more haze up to 10 hours of work! It refreshes and hydrates the air for rooms from 25 to 60 m² and it's BPA-FREE so, it's safe for children and pregnant women.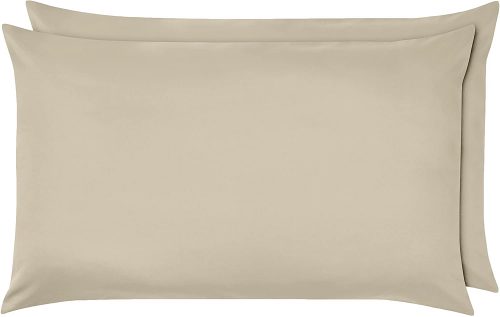 If you're looking for essentials, this is the one for you. If you're thinking how does a microfiber pillowcase be important? Hear me out, it's made of 100% polyester microfiber for strength and exceptional softness plus it has anti-crease fabric which means that it holds their shape, are static-free and do not fade! It's also easy maintenance because they come clean on a first wash and dry extremely quickly.


---
Note: We hope you loved the products we recommended! We just wanted to clarify that the deals are accurate as stated in the time of publication. We do not own any of the pictures and products above. All credits are due to Amazon alone.
Register here and have your items shipped straight to your home in the Philippines
👉 Register | Buyandship Philippines
Learn how to purchase your favorite products using Buyandship
👉  How to Buy Products From Using Buyandship
---
See a pricing calculator and parcel restrictions below. No bulk shipments 10 units max per shipment.

If you choose Php 350 / lb DDU option, Please note if above Php 10k there is PH customs clearance fees separate from our shipping fee that is paid to local courier either COD or bank transfer and sent to your home. If Php 10k or below then just our shipping fee 🙂
To enjoy no duty and tax, you need to checkout from HK under Php 10k total value of shipments regardless of how many shipments, then TRACK until it passes PH customs, then send the next batch.
If you choose Php 600 / lb DDP pricing option it is inclusive of duty and tax. See below step by step 🙂
Buyandship's New Pricing Option: Php 600 Per Pound Delivery Duties and Taxes Paid
It's also worth noting that each household member's name can create their own account to enjoy each Php 10k under
Step 1: Each of your household members can open an account and each can enjoy under Php 10k. Sign them up now in here.
Step 2: When each household member signs up they also get Php 50 free credits. That means more savings for your household!
Step 3: You can also ask them to use your referral code when they sign up so both of you can earn more credits and have more savings 🙂
---
➡️ Learn how to purchase your favorite products from other sites using Buyandship
---
Looking for a community that can relate to your Buyandship Experience with great deals every day to inspire your next overseas shopping? Join our official Facebook Group now. See you there!

---
Is this your first time using our Buyandship service? Here are a few things you should know:
A flat fee of Php 350/lb Delivered Duty Unpaid or Php 600 / lb Delivered Duty Paid will be charged for overseas shipment whether it is from our USA, Canada, UK, Japan, Korea, Australia, Indonesia, Italy, Thailand, Hong Kong, China, or Taiwan warehouses. All the same rate! With a few easy steps, your product purchases will be delivered to you in no time.
SIGN UP NOW to gain access to our overseas warehouses, and get FREE PHP 50 credit to use for your next shipping fee!
Here is a video tutorial on How to Sign up with Buyandship.