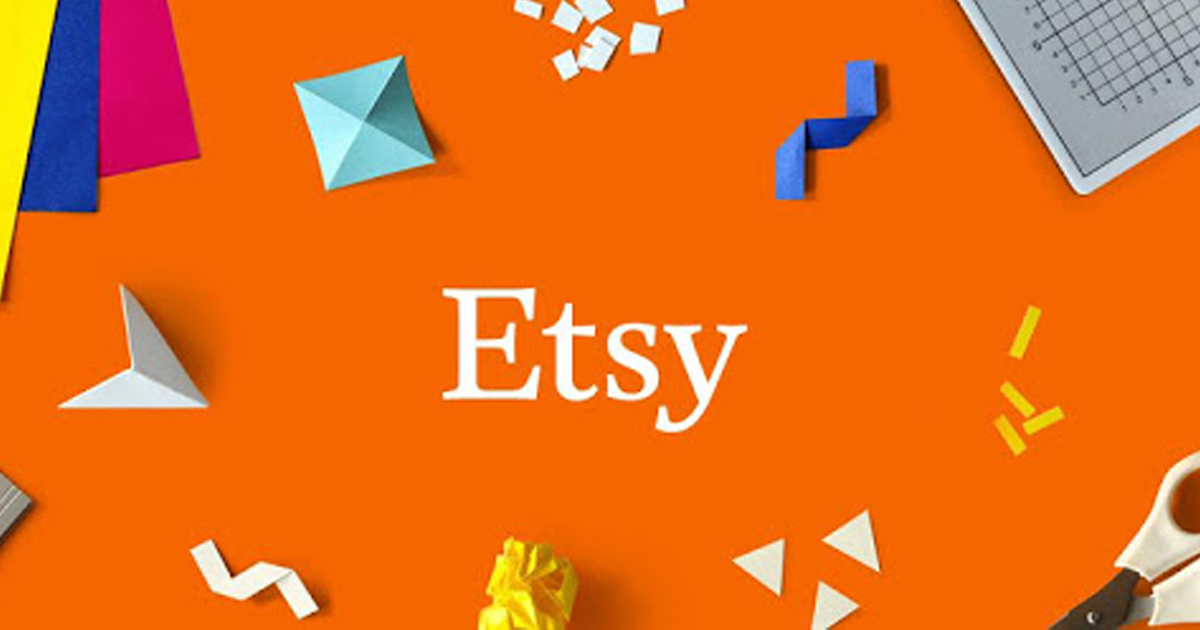 Etsy is the global marketplace for unique and creative goods. It's home to a universe of special, extraordinary items, from unique handcrafted pieces to vintage treasures. Since it was founded in New York, Etsy has over 22 million active buyers and approximately 2 million stores, making it the world's largest handmade site.
Etsy's mission is to keep human connection at the heart of commerce. That's why they built a place where creativity lives and thrives because it's powered by people. They help various community of sellers turn their ideas into successful businesses. Their platform connects them with millions of buyers looking for an alternative—something special with a human touch, for those moments in life that deserve imagination. Check out the step-by-step guide we created on how to shop your favorite products from Etsy using Buyandship and ship it directly to your home address in the Philippines! Start supporting local businesses and enjoy shopping!
---
How To Buy Your Favorite Products From Etsy
Step 01: Create or Sign in to Your Account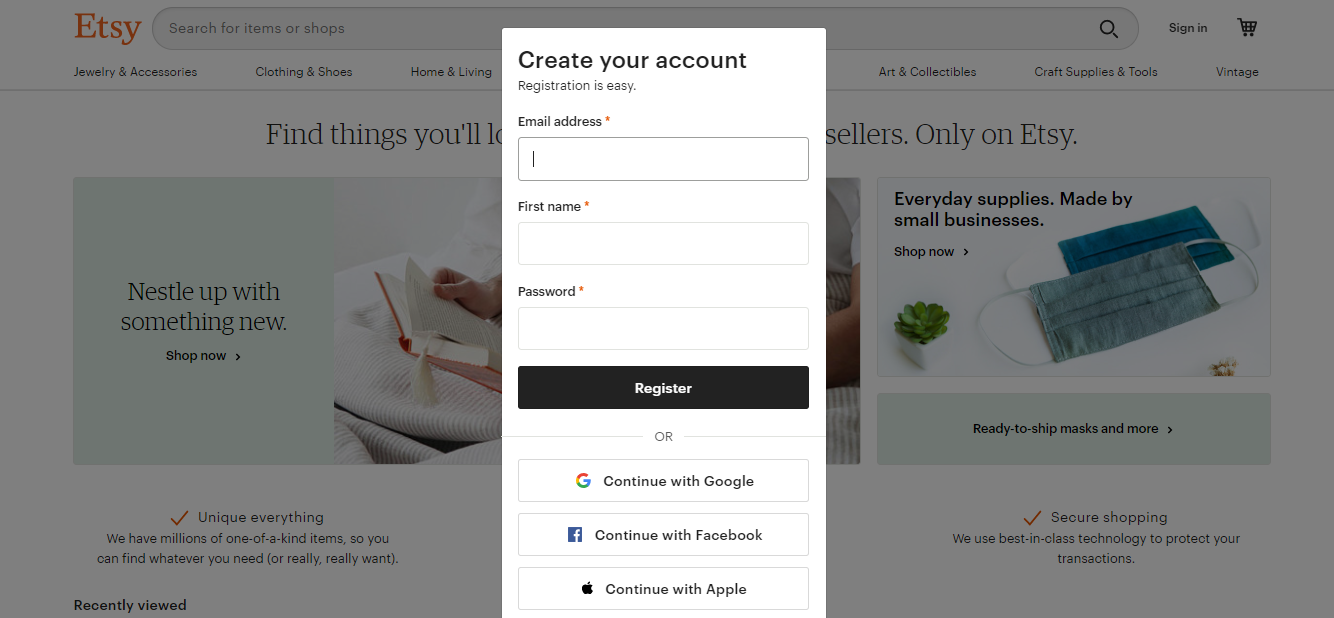 First things first, create an Etsy Account or log in to your existing one if you already have an account for a faster and smoother transaction when you checkout your fave products.
Step 02: Browse and Shop Your Favorite Products

Etsy is an American e-commerce website focused on handmade or vintage items and craft supplies. Almost everything that you need, Etsy has it! Browse your favorite products and simply hit "Add to Cart" if you see something you fancy.
Step 03: Review Your Cart and Proceed to Checkout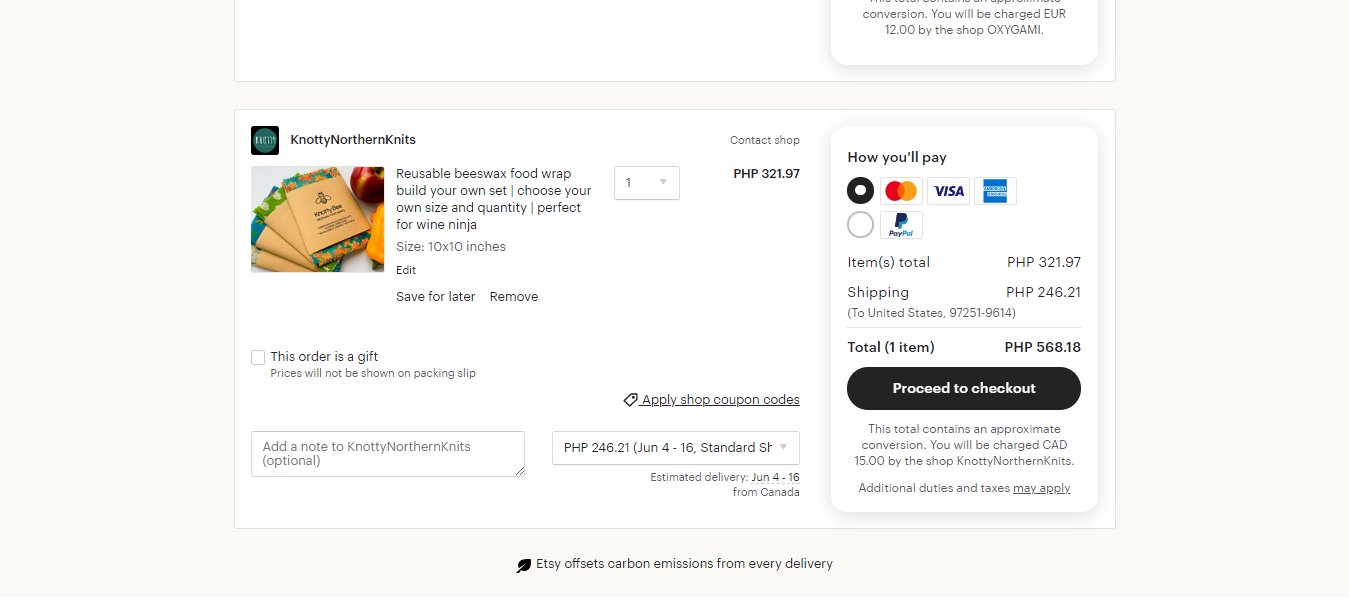 If you're happy with your finds, review your cart because we wanted to make sure that what you'll buy is really worth your hard-earned cash. If everything looks good to you, Proceed to Checkout.
Step 04: Enter Shipping Address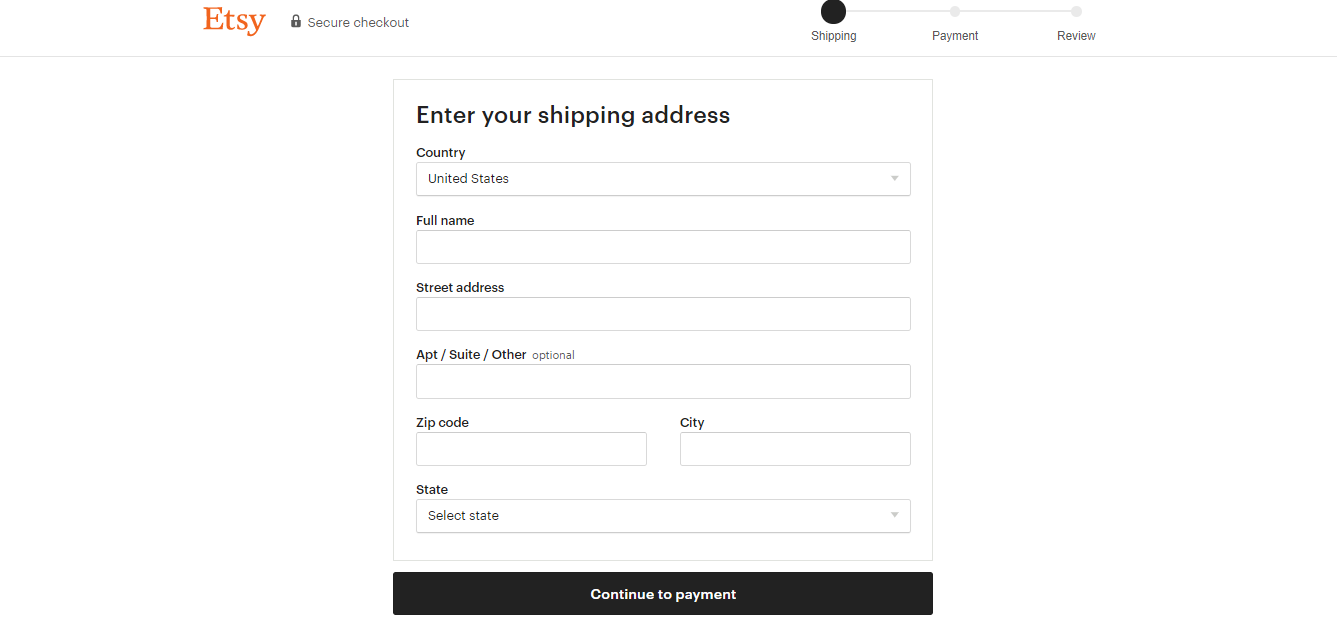 In the Shipping section,
Make sure to put your Buyandship USER ID after your name for easier sorting when your parcel arrived at our warehouse address.
Then, enter Buyandship's U.S. warehouse address for the shipping address.
In order to get Buyandship's US Warehouse address, log in to your Buyandship account, under the 'Overseas Warehouse Address' section, click on the 'US' Tab and all you have to do is just copy and paste. Once you are done filling out the shipping section, review all the details you input and click "Continue to Payment"
Step 05: Choose Payment Method and Enter Billing Address

Once you're on the billing section, choose a payment method. Etsy only accepts either a Credit Card or Paypal. If you choose the Credit Card, make sure to tick off the box that says "My billing address is the same as my shipping address" It is NOT the same! Simply enter your Philippine Address or the address you place in your credit card. To clarify:
Shipping Address = Buyandship U.S Warehouse Address
Billing Address= Your Actual Address in the Philippines
Once you're done, click "Review Order"
Step 06: Review and Submit Order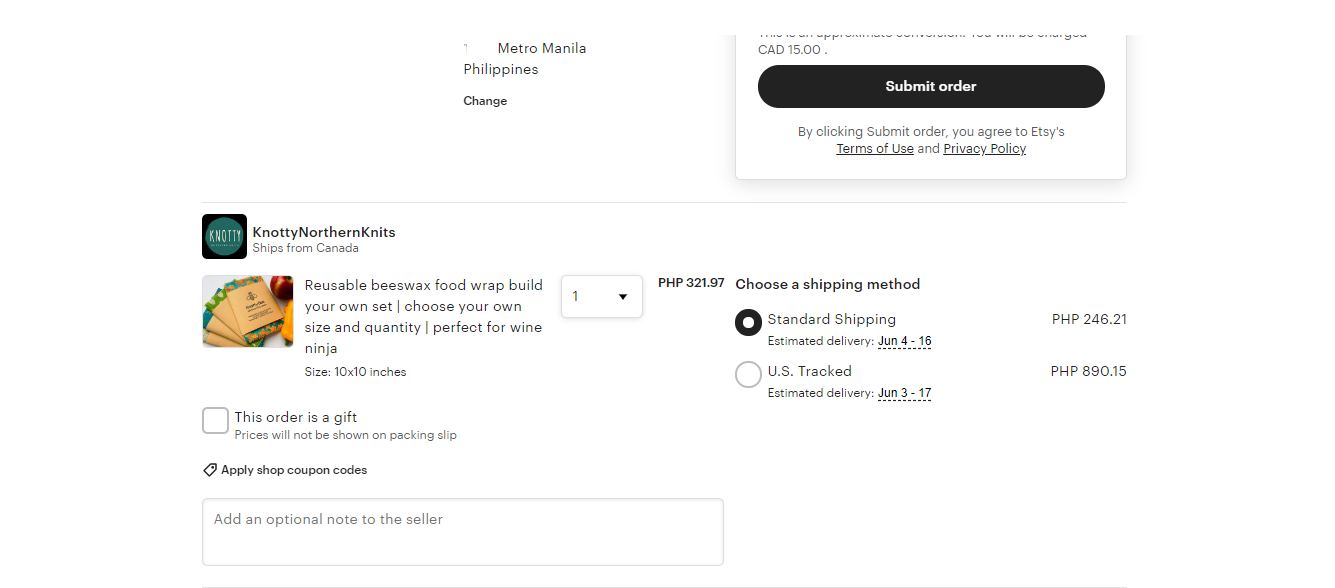 Review all the details you encode, make sure everything is correct, then simply hit "Submit Order"
Step 07: Wait For Tracking Code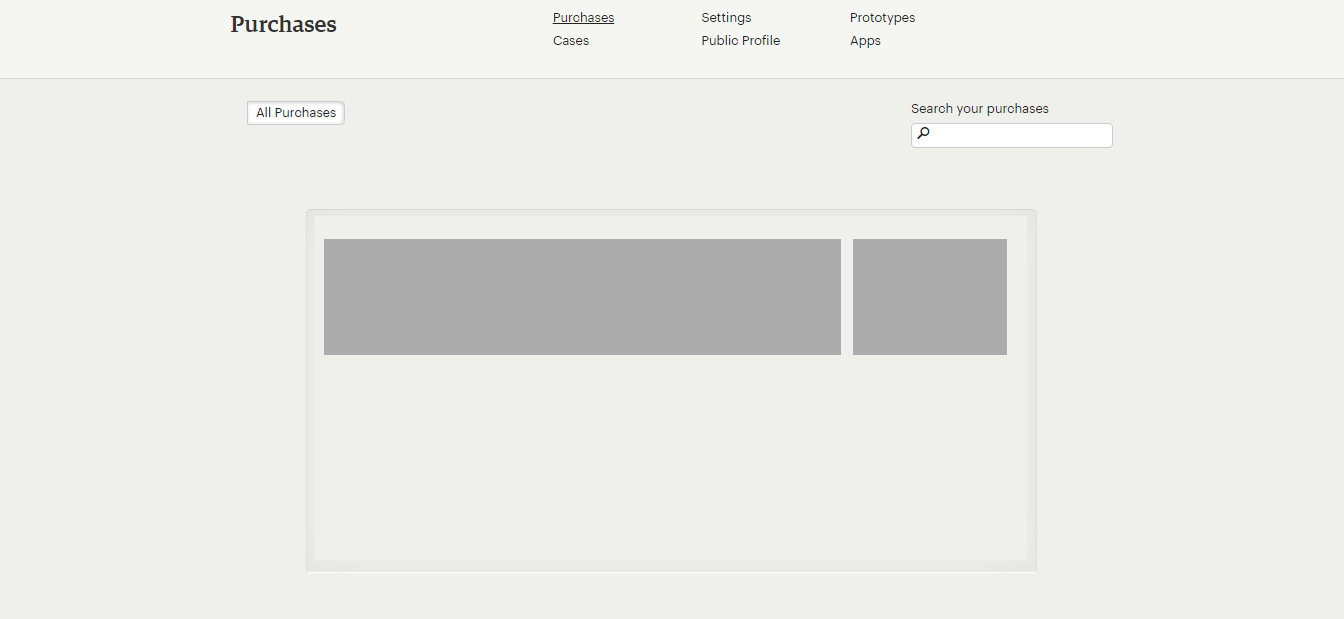 Simply wait for Etsy's confirmation email that would consist of your tracking number and order details. If you have an account, simply check the order status in your account under "Purchases and Reviews"
Step 08: Declare Your Shipment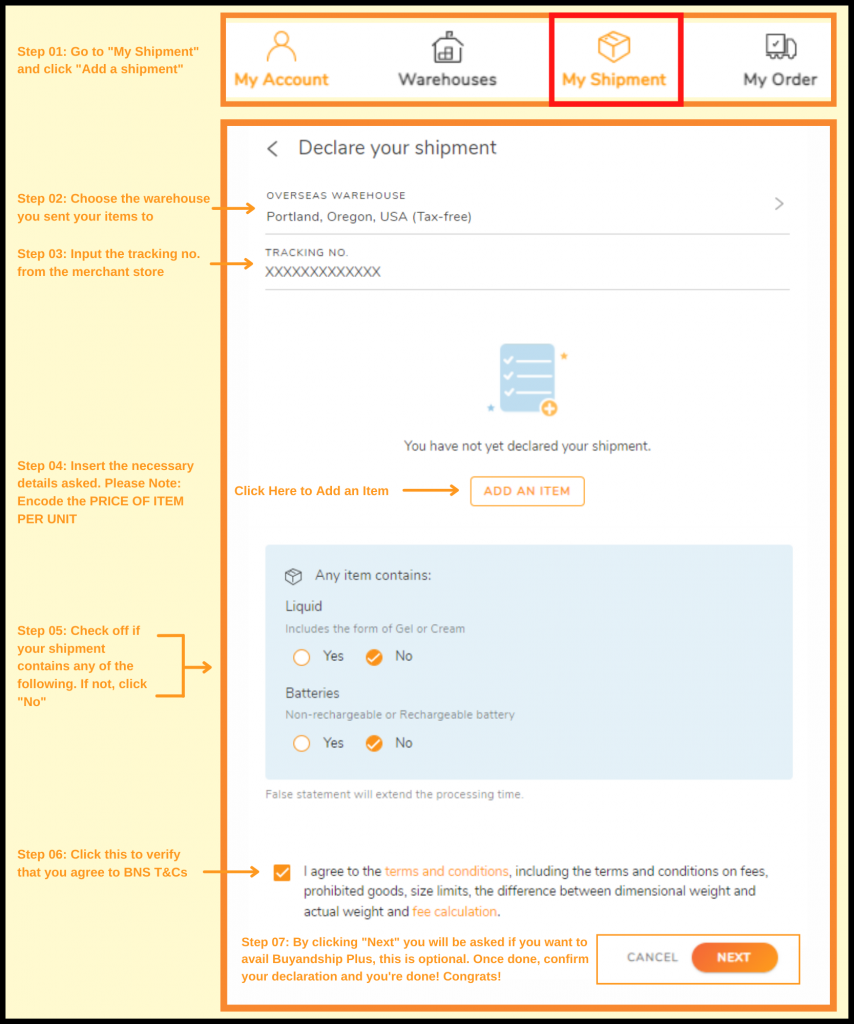 Once you get your tracking code from Etsy, log in to your Buyandship Account, and declare your shipment. All you have to do is:
Go to 'Parcel Management'
Under My Shipment, click 'Add a Shipment'
Enter the Warehouse you ship it to, in this case, select 'Portland, Oregon'
Enter your Tracking Number
Fill out the Product Details (Click 'Add New Item' if you bought multiple items)
Check all of the Terms and Conditions
Hit 'Submit'
If you wanted a more elaborate explanation of how to do it, click here.
Step 09: Wait For Your Parcel To Be in Parcel Management "Arrived At HK Warehouse"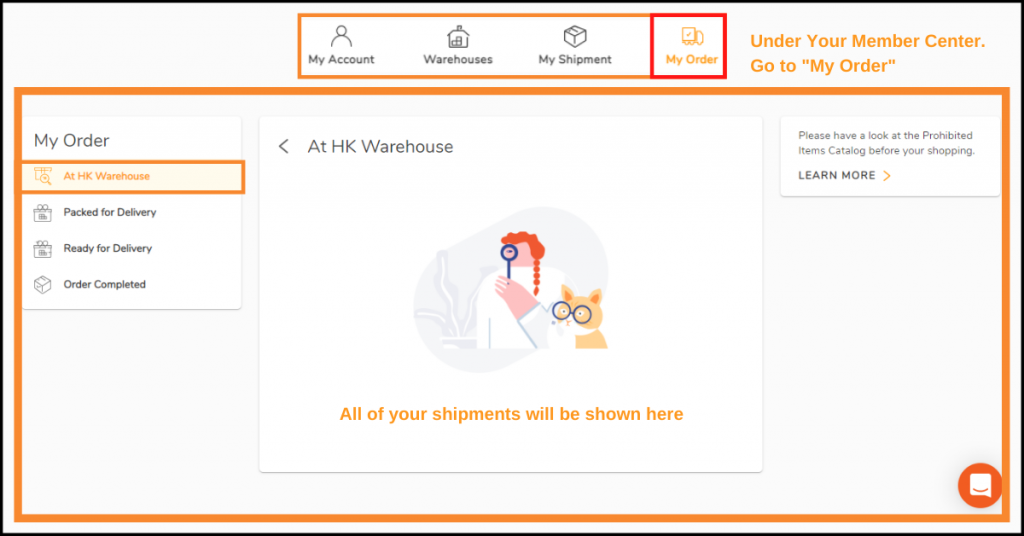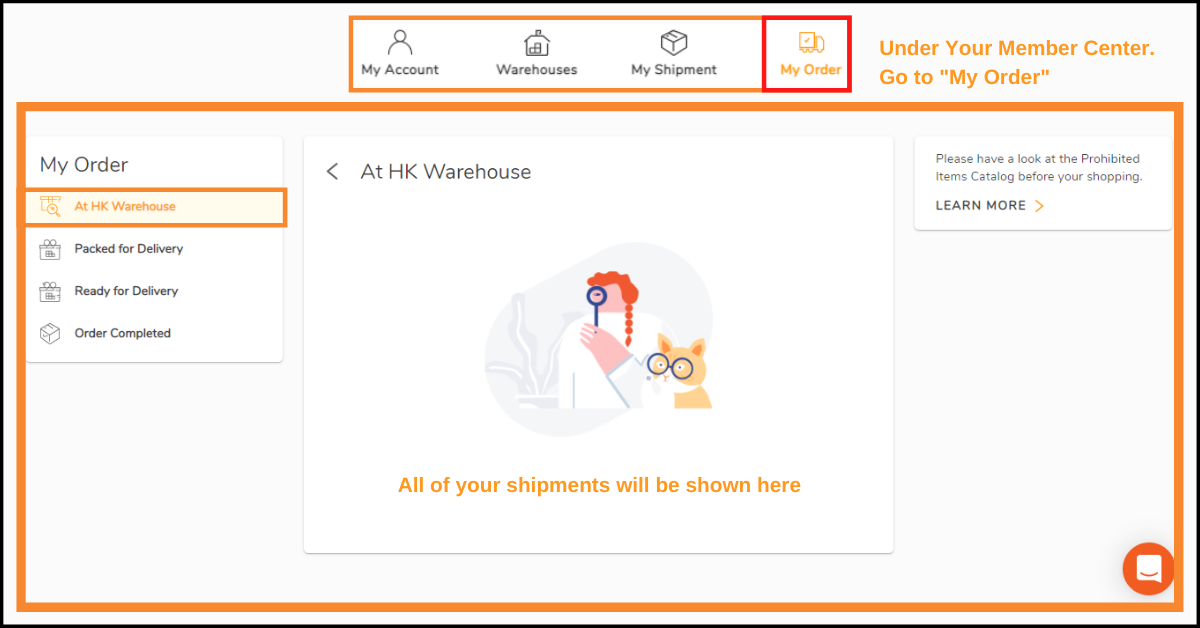 Once it is in "Arrived at HK warehouse" in My Order, you can checkout your shipments separately or consolidate your shipments (not separate items) by ticking on the box next to your tracking number. Once each shipment arrives HK warehouse you have free consolidation services and 42 days of storage. If you want to checkout, fill out the checkout details, and proceed to payment.
Step 10: Pay For Buyandship's Shipping Rate

We charge purely based on weight so, you don't have to compute for complicated math equations. Plus, we have the lowest shipping rate in the Philippines! We have 2 Pricing Options: Delivered Duty Unpaid (DDU) and Delivered Duty Paid (DDP) Check out the Features of DDP and DDU on the images below: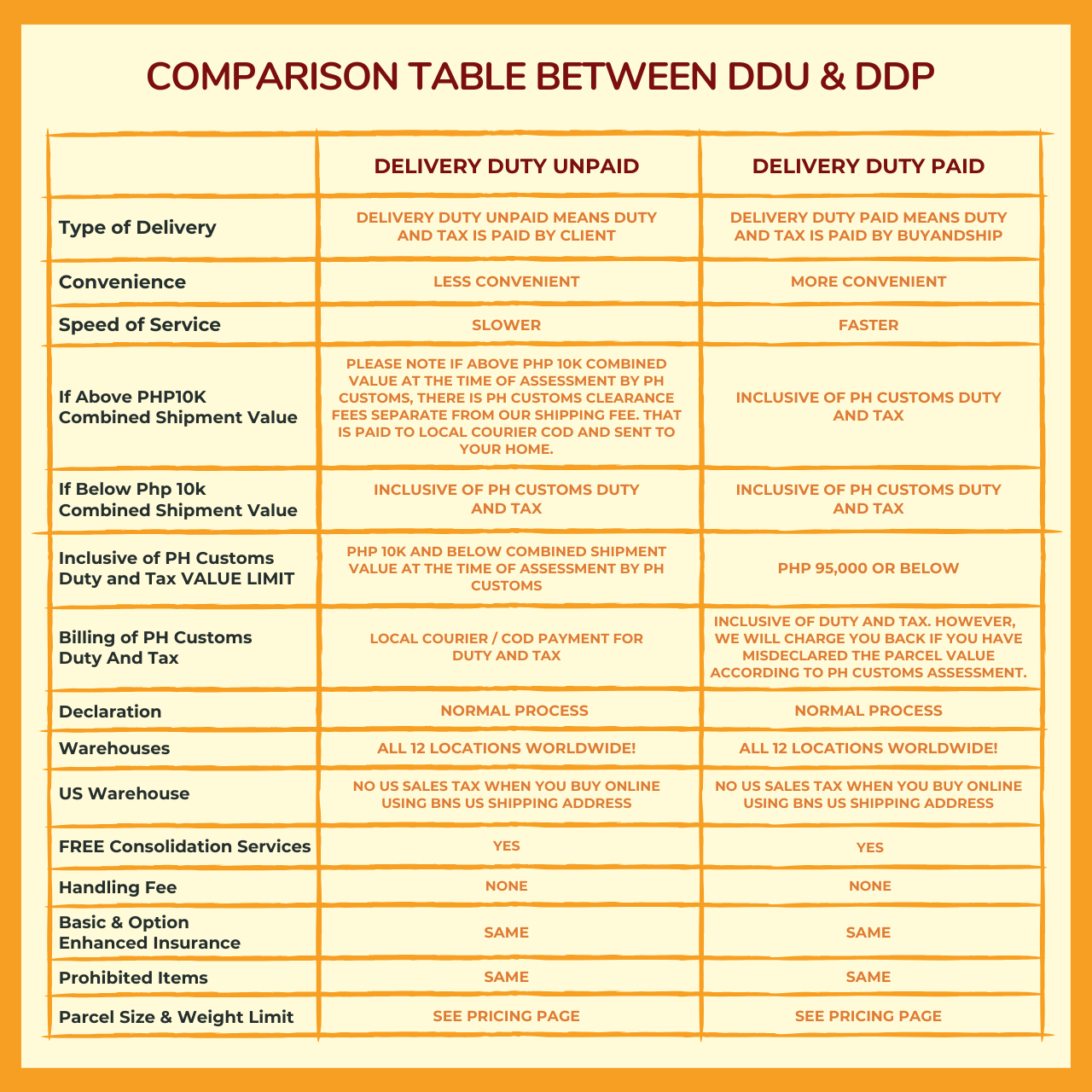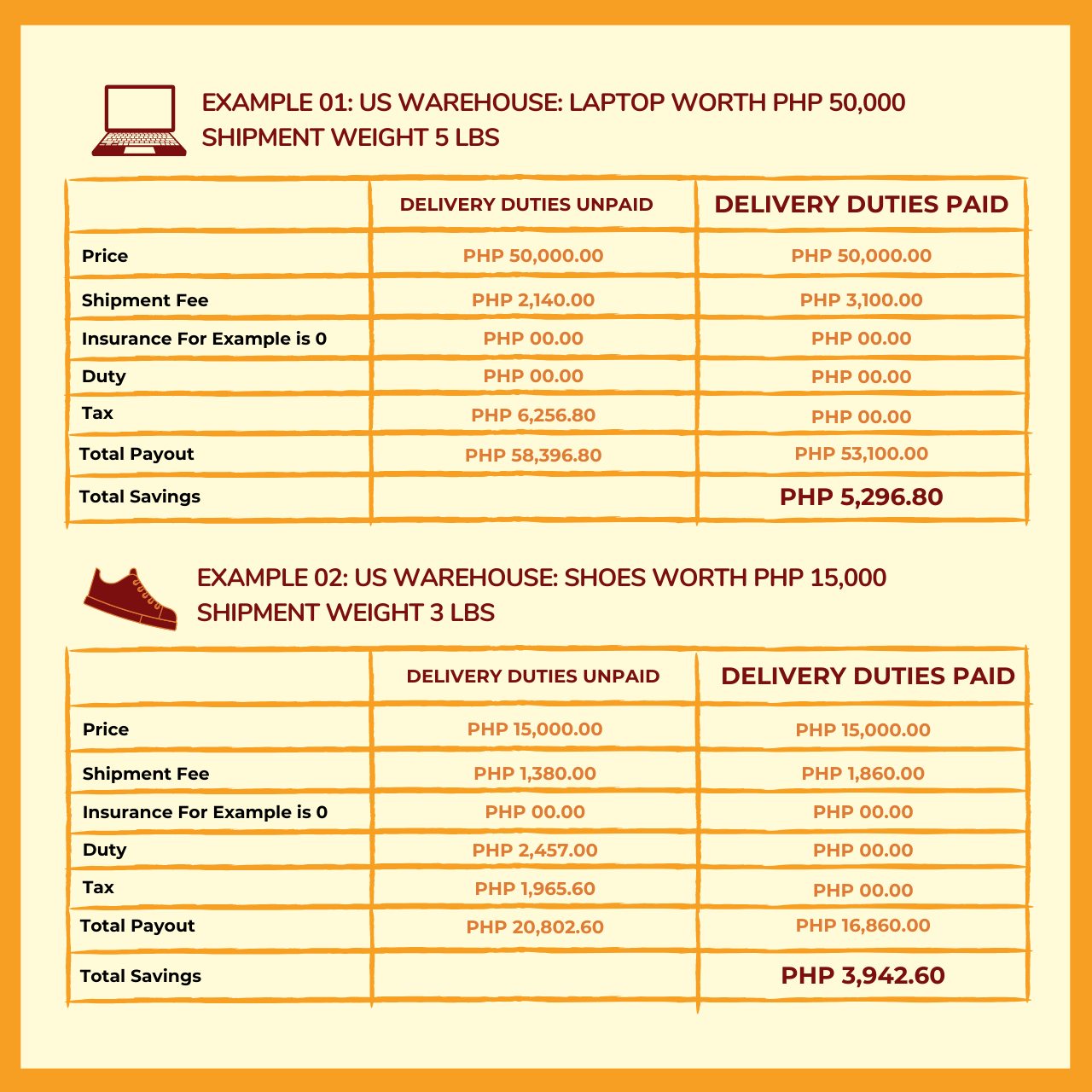 This goes without saying that if your parcel weighs exactly or less than 1 pound, we only charge you the designated amount but if the weight exceeds 1 pound, we round it up. But don't worry because you always have the choice to consolidate your items to maximize your money- that's a whole other conversation so it's best if you just read more about consolidation here.
Once you get notified that you're parcel is in our HK Warehouse, all you need to do is pay the service fee before we process it. Buyandship only accepts Internationally accepted Mastercard or Visa or Virtual Cards for a safer and faster way to pay.
Step 11: Wait For Your Products to Arrive in Your Doorstep in the Philippines

Last step! All you have to do is sit, relax, and wait for your parcels to arrive at your doorstep in the Philippines. Get to enjoy your new products directly from Etsy USA and take on this Pandemic fully prepared. Happy shopping!