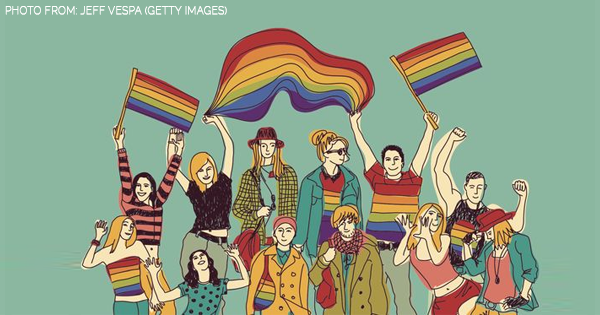 June marks the start of LGBTQ Pride Month, and along with the parades and parties come countless products in the iconic pride colors. Brands and retailers are amping up their messaging of inclusivity, charity, and sense of purpose with their Pride collections as the LGBTQ community celebrates the anniversary of the Stonewall riots (June 28), which sparked the gay rights movement.
Here, we've rounded up companies that have Pride-themed gear with charitable components that support causes that impact LGBTQ people.
---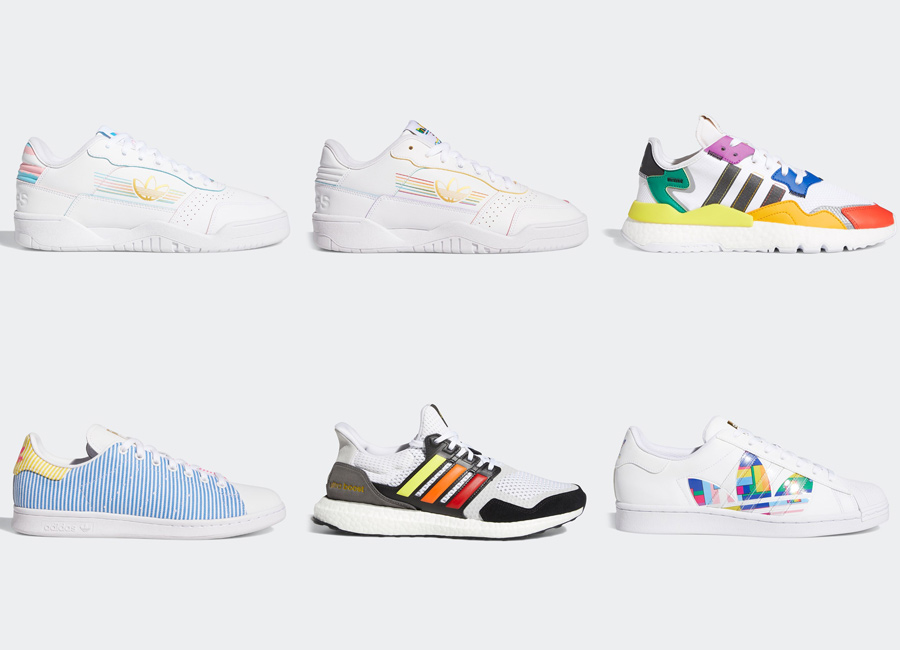 Adidas
As part of its Pride pack, the Three Stripes is giving a series of classic styles the rainbow-treatment including the Ultra Boost S&L, NMD_R1, Carrera Low, Adilette slides, Nite Jogger, Stan Smith, and Superstar. Select pieces from the pack are already available on Adidas.com with the styles ranging in price from $80 to $130 for footwear.
How it supports the LGBTQ community: Though not tied to product sales, Adidas regularly supports The Trevor Project, the world's largest suicide prevention and crisis intervention organization for the youth of the community.
---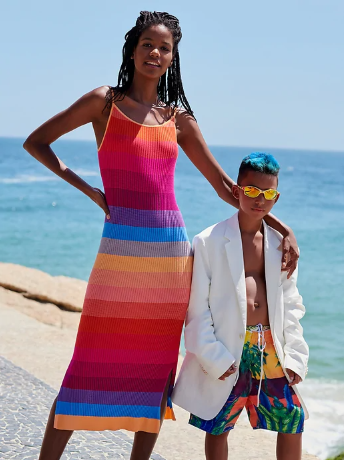 Banana Republic
Banana Republic is offering a 19-piece limited-edition Pride collection with everything from rainbow tanks and dresses to socks and t-shirts, retailing for $15 to $129 on the brand's website.
How it supports the LGBTQ community: The brand is pledging to donate $60,000 to the United Nations Free & Equal campaign, a global public information campaign aimed at furthering equal rights and fair treatment of the LGBTI community. 2020 marks the fifth consecutive year of the partnership between Gap Inc. and UNF, with over $500,000 being donated to the cause.
---


Bombas
Bombas' latest Pride collection includes a limited-edition line of rainbow-themed socks inspired by the colors of the bisexual and transgender flags. The sock styles come in low-cut and crew lengths and vary in price from $12 for individual socks up to $96 for a pack of 8 pairs. Shop it now on Bombas.com.
How it supports the LGBTQ community: For every pair purchased, a pair will be donated to someone in need in the LGBTQ+ community through the Ally Coalition, which supports young LGBTQ people with support services like funded housing and wellness center.
---

Dockers
Dockers' third annual Pride collection is bringing together trending shades and prints just in time for warm weather. The brand's capsule includes three unisex pieces with a tank top and a t-shirt — both 100% cotton — as well as rip-stop cotton drawstring shorts. All three come in a tie-dye violet shade with rainbow accents. The collection is available starting May 27 at Dockers.com, retailing from $22 to $38.
How it supports the LGBTQ community: Dockers is set to make a donation to the Stonewall Community Foundation (SCF), a non-profit organization that focuses on strengthening the LGBTQ+ community within New York City and around the world.
---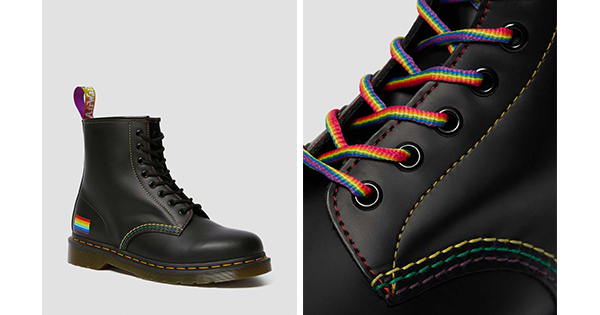 Dr. Martens
The footwear brand's classic 1460 boot gets a subtle treatment, complete with Pride flag colors carried through to the heel and other small details. Finished with rainbow stitching, the boot is currently available on Drmartens.com for $150. The brand is also offering rainbow laces and colorful socks as part of its 2020 Pride collection.
How it supports the LGBTQ community: In association with their Pride Boot, Doc Martens will be donating $25,000 to The Trevor Project — one of the world's largest suicide prevention and crisis intervention organizations for lesbian, gay, bisexual, transgender, queer and questioning youths.
---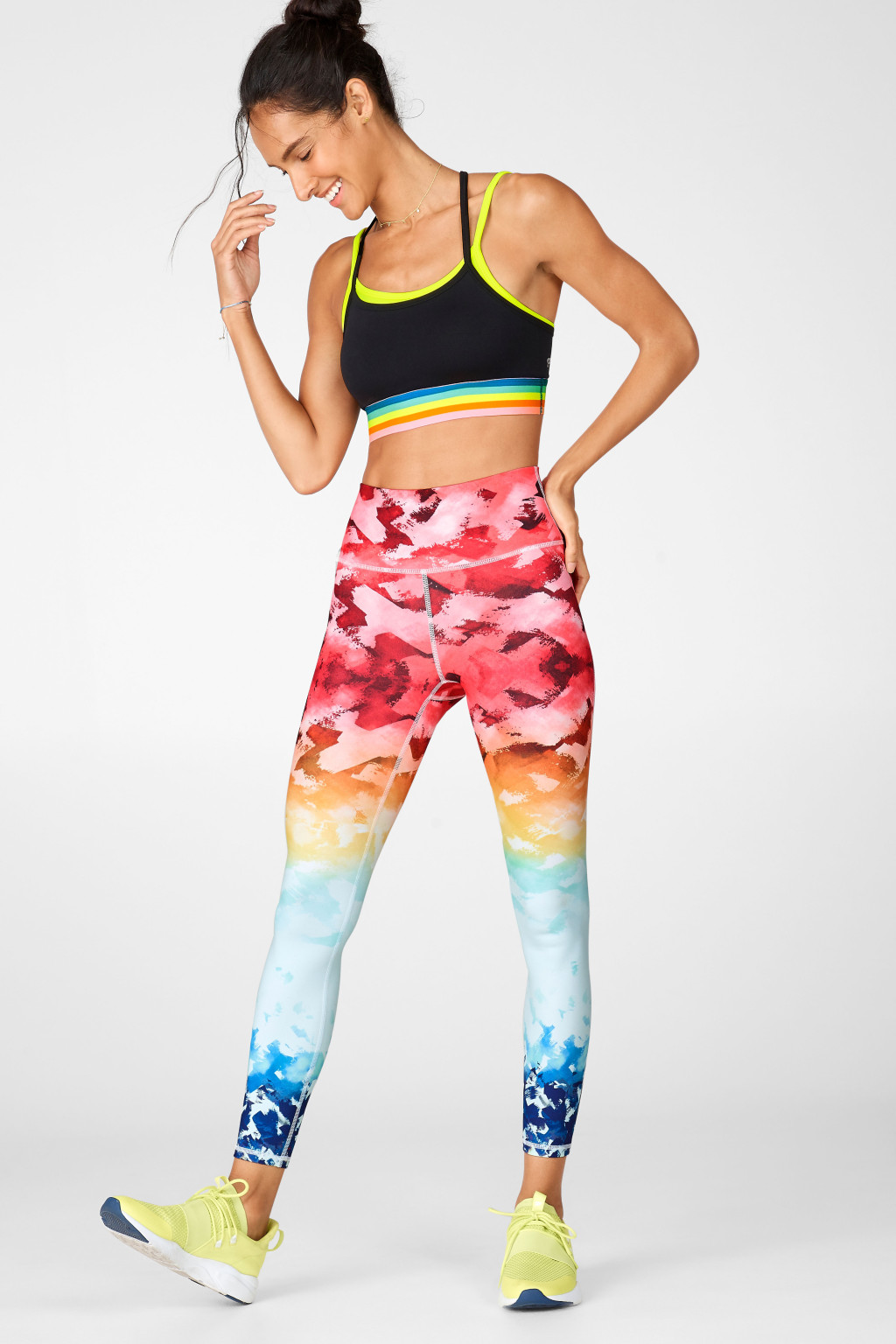 Fabletics
In its own unique way, Fabletics hopes to inspire self-love and support the LBGTQIA+ community with its bright new collection. The capsule includes styles for both women and men to pay homage to the powerful rainbow with athletic wear and styles to make you feel at your most comfortable. The collection is available now on the brand's website.
How it supports the LGBTQ community: The brand announced that 10% of net proceeds from its Pride capsule will go towards the It Gets Better Project, which works to empower and connect LGBTQIA+ youth around the work through storytelling and community-building.
---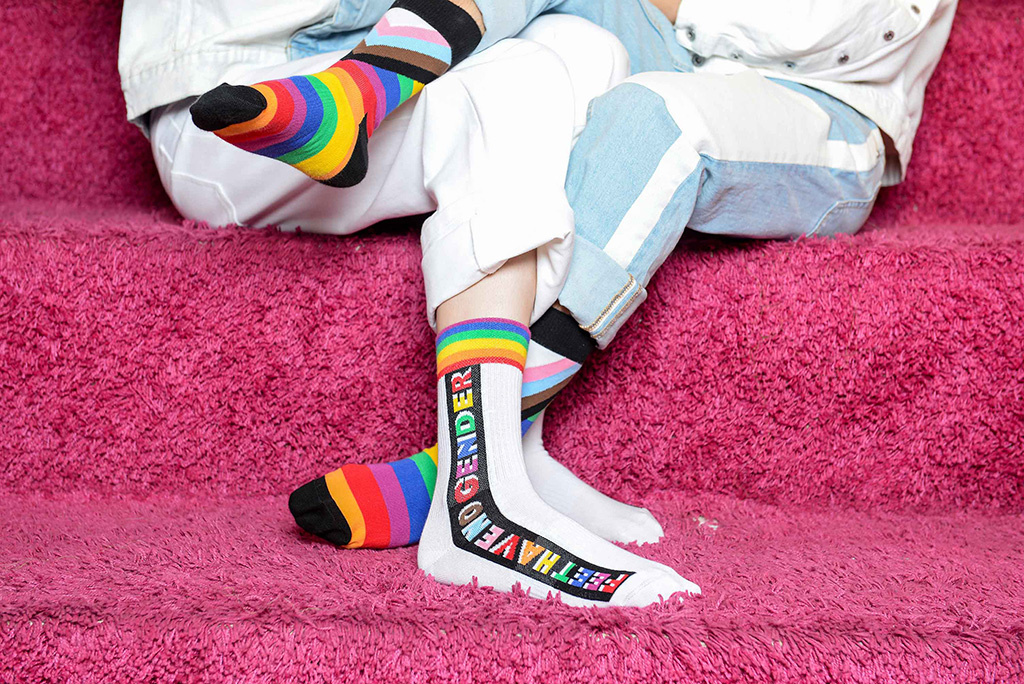 Happy Socks
Joining forces once again with The Phluid Project, Happy Socks is here to brighten your day with ultra colorful styles. The second iteration of the Happy Socks x The Phluid Project collection brings a six sock capsule. All pairs are available to purchase as singles for $16-$22 as well a gift box that features a set of two for $38. The collection will be available year-round at Happysocks.com starting May 26.
How it supports the LGBTQ community: Together, Happy Socks and The Phluid Project plan to allocate 10% of each net sale from the collection to go towards the Trevor Project, the world's largest suicide prevention and crisis intervention organization for LGBTQ community.
---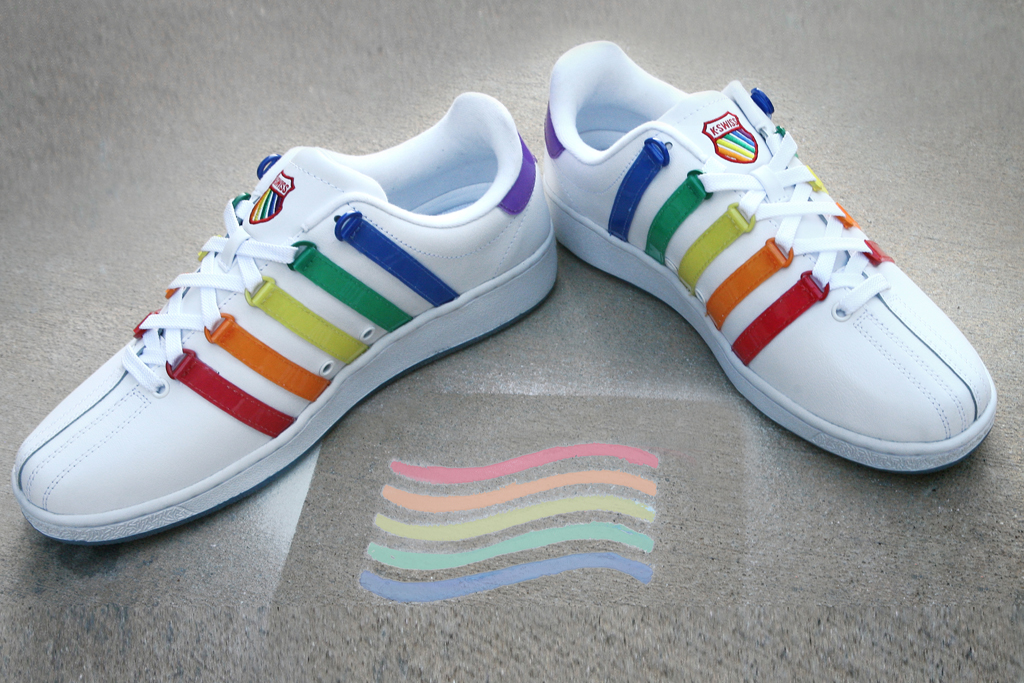 K-Swiss
The classic heritage brand is joining forces with the NOH8 Campaign for a sneaker inspired by the organization's work towards gender and human equality and its participation in the fight against discrimination and inequality in all forms. The NOH8 Campaign x K-Swiss Classic VN debuts on June 1 on KSwiss.com as well as Amazon.com retailing for $75 individually or for $100 with the addition of limited-edition rainbow stripe socks.
How it supports the LGBTQ community: To continue to pay forward this message of support and equality, K-Swiss is set to donate a portion of sales from the new capsule directly to the NOH8 Campaign to help continue their mission of promoting LGBT marriage, gender, and human equality.
---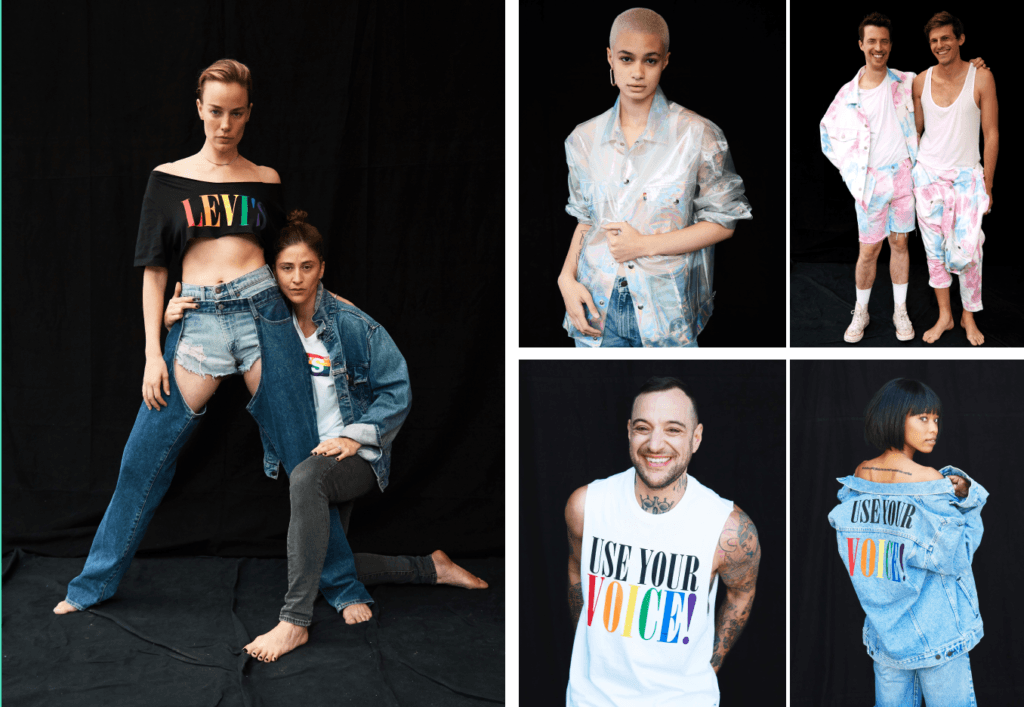 Levi's
Levi's is taking the phrase phrase "Use Your Voice" and turning it into a centering theme for its 2020 Pride collection. Available now on Levi.com and on Levi's app, the collection includes rainbow prints and tie-dye displayed across jackets, socks, underwear, a bandana, and even denim chaps.
How it supports the LGBTQ community: For the second straight year, Levi's joins forces with OutRight Action International, a nonprofit working to advance LGBTQ+ rights across the world. The brand announced it plans to donate 100% of net proceeds from its Pride collection to the organization.
---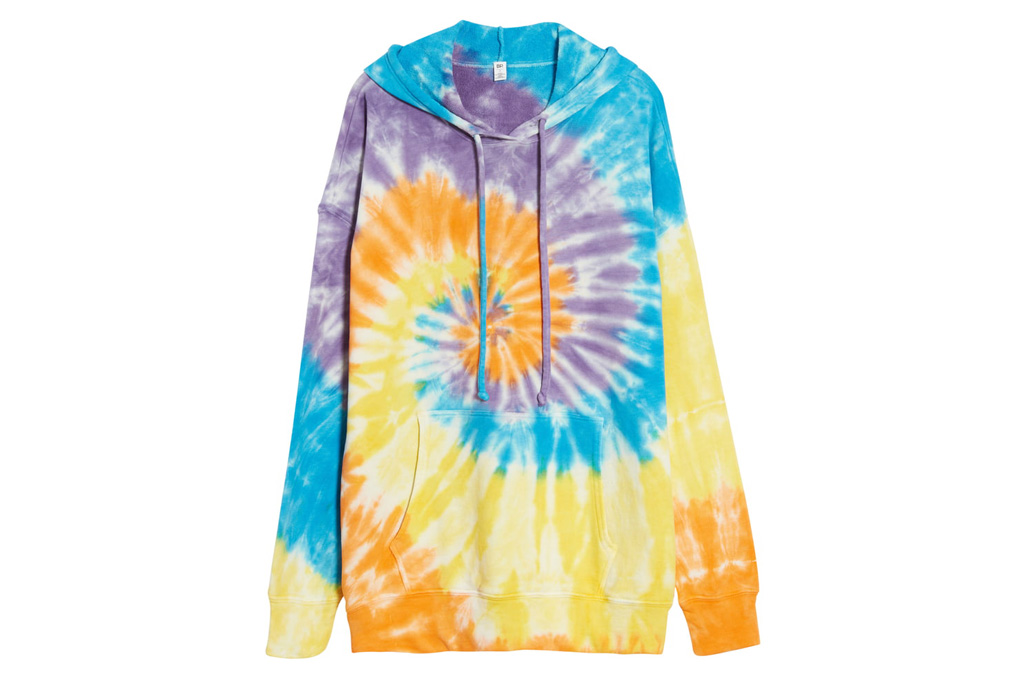 Nordstrom
Falling under its BP brand, the retailer announced it will be releasing a capsule of gender-inclusive styles ranging from apparel to accessories to celebrate all things Pride. The "BP. Be Proud" collection drops in June at Nordstrom.com with prices starting at $15 for sunglasses and hairclips and hitting up to $65 for sweatshirts and apparel.
How it supports the LGBTQ community: Nordstrom plans to donate 10% of the sales from its "BP. Be Proud" collection to True Colors United, a nonprofit organization that works to find innovative solutions to youth homelessness, focusing on the unique experiences of the younger members of the LGBTQIA community. It also announced that throughout the year, it will be providing grants to organizations in Seattle, Los Angeles, Dallas, Chicago, and Vancouver. The organizations include GenPRIDE, Trans Wellness Center, Coalition for Aging LGBT, Center on Halsted, and Rainbow Refugee.
---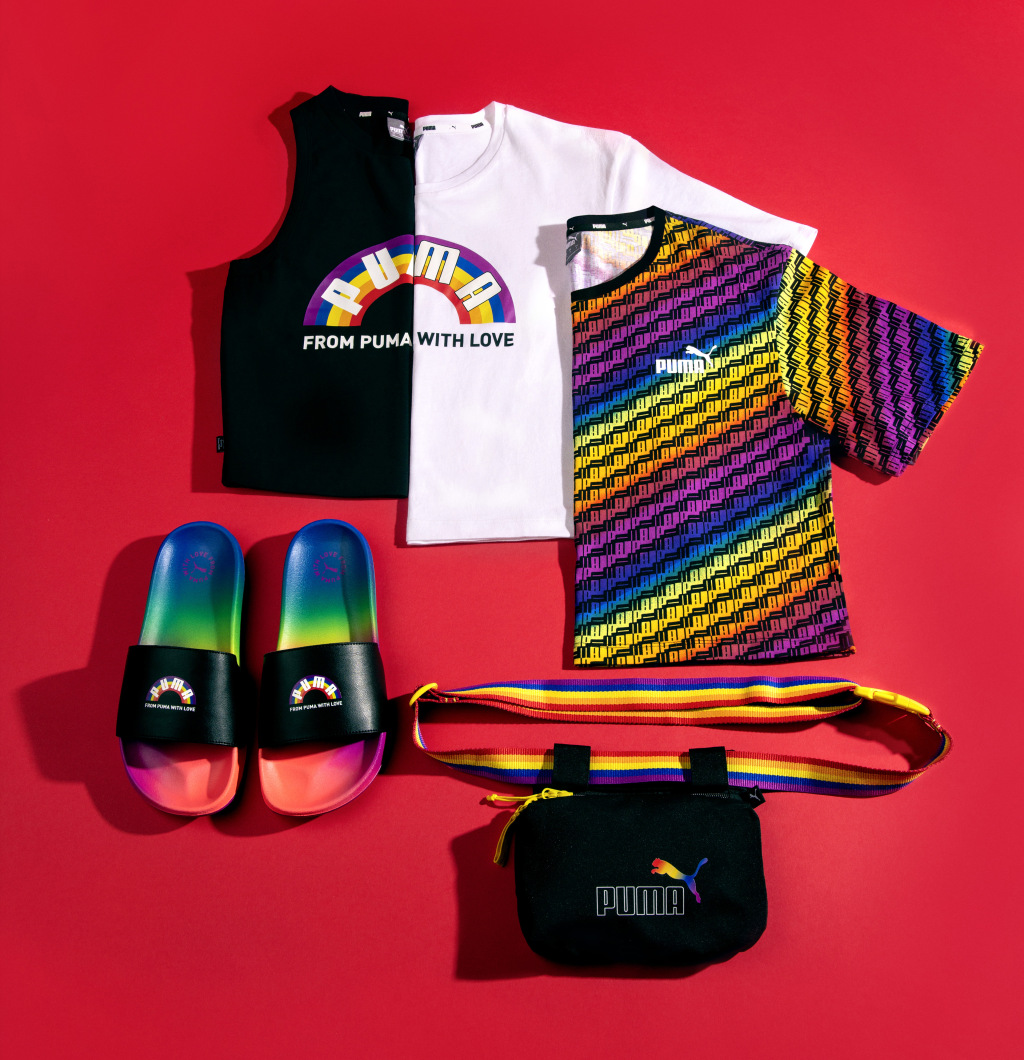 Puma
The "From Puma With Love" pack celebrates Pride Month with a series of t-shirts, sweatshirts, accessories and slides, all designed and created in collaboration with Delevingne. The affordable rainbow apparel retail from $20 to $45 and debut on June 1 at Puma.com with the Pride Slide launching on June 28.
How it supports the LGBTQ community: Puma plans to donate 20% of the proceeds to The Cara Delevingne Foundation, a project started by the model as part of The Giving Back Fund. Specifically, the funds will go towards LGBTQ+ empowering-focused charities including GLAAD, The Trevor Project and Mind Out.
---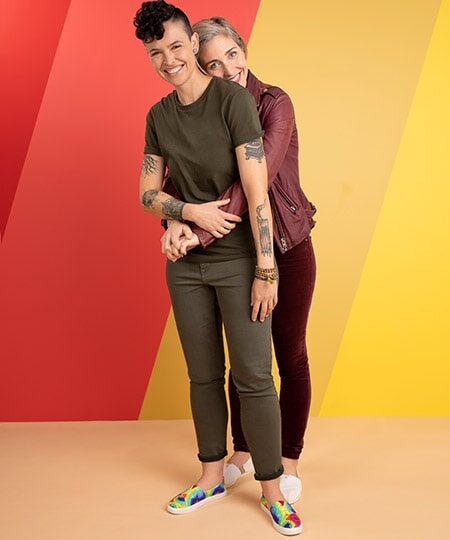 Toms
Toms' Unity collection celebrates all forms of love with three limited-edition versions of its original Alpargata. They all feature Pride-inspired details including tie-dye, rainbows, and the words "Love is Love, " with each style retailing from $30 to $60 on Toms.com. The collection also includes three new sunglasses silhouettes following the theme of LGBTQ+ allyship with gradient lenses and rainbow-colored frames, retailing for $150.
How it supports the LGBTQ community: Yearround, Toms supports the LGBTQ+ community providing everything from shoes and sight services to mental health support. The 2020 Unity collection, in particular, takes inspiration from organizations like the Los Angeles LGBT Center and Helen Keller International, which provide healthcare and services to vulnerable families and individuals in need. Furthermore, Toms partners specifically with Helen Keller International's Childsight Program to provide free eye care for homeless youth in New York and Los Angeles — 40% of whom identify as members of the LGBTQ community.
---

Ugg
The Ugg all-gender Pride 2020 collection debuts a new platform Disco Checker slide in addition to re-releasing its rainbow Fluff Yeah slides from the Deckers Brands-owned company's 2019 collection. The Disco slide comes in three bold colorways and is available now at Ugg.com for $110 while the bright Fluff Yeah slides retail for $100 in men's and women's sizing on the brand's website.
How it supports the LGBTQ community: To commemorate the new capsule, the brand will be donating $125,000 to GLAAD, a nonprofit organization working to increase advance acceptance and LGBTQ+ equality, support the organization's culture-changing programs, including the GLAAD Media Institute.
---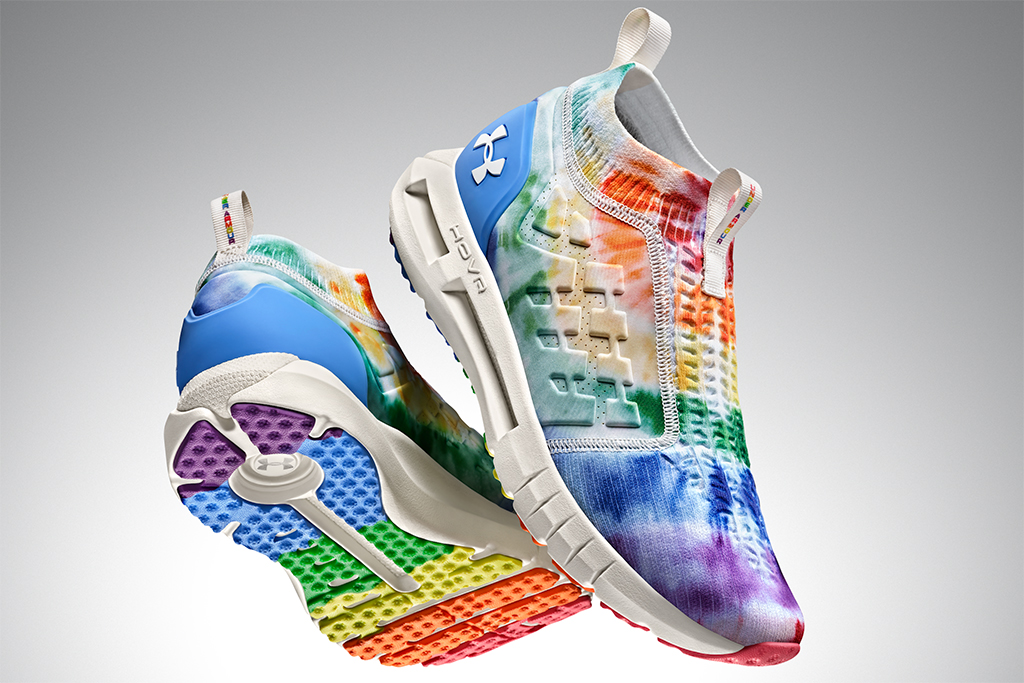 Under Armour
According to Under Armour, its newest Pride collection serves as an homage to the original hand-dyed Rainbow Pride Flag, created in San Francisco in 1978 by artist Gilbert Baker. Symbolizing of hope and togetherness, the colors are incorporated throughout the line's apparel and newest bright take on its UA Hovr Phantom 1 Slip sneaker. Available via UA.com, the UA Hovr Phantom 1 Slip retails for $140 in unisex sizing while the apparel and accessories range from $14 to $60.
How it supports the LGBTQ community: Along with the collection, Under Armour announced its newly-created UA Pride Grant Program to help "alleviate financial hardships that have fallen upon LGBTQ+ community-focused non-profits due to COVID-19." Benefitting specifically Baltimore and Austin, Texas, the company explained that eligible organizations can apply for a one-time grant ranging from $2,500 to $15,000 through the UA Pride Grant Program website; the application deadline is June 10 and an awards announcement will come on June 24.
---
Note: We hope you loved the brands we recommended! We just wanted to clarify that the collections and stocks are accurate as stated in the time of publication. We do not own any of the products and pictures above. All credits are due to the respective brands mentioned above. The original article is published on FootwearNews, images and words are slightly changed to fit the blog's format and content.
Register here and have your items shipped straight to your home in the Philippines
👉 Register | Buyandship Philippines