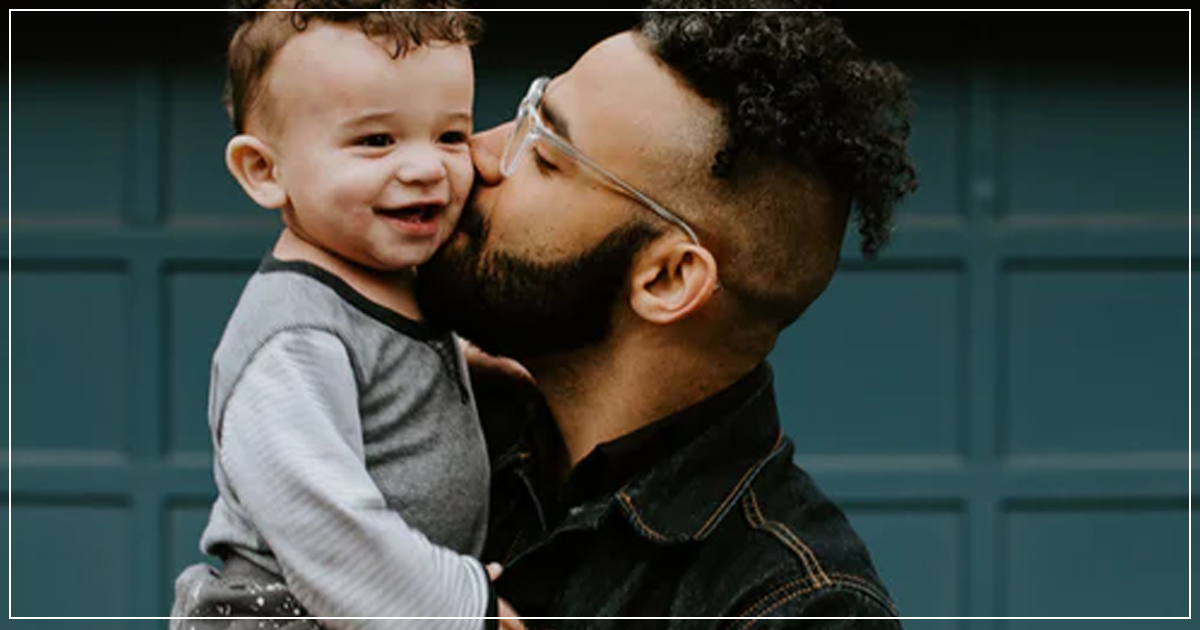 Finding the "right" gift for Father's Day is always a daunting task, especially if you're Dad has everything and couldn't ask for more. Of course, you can go with the standard ties, watches, wallets, or a last-minute run to the convenience store to buy him his favorite brand of booze but if you want to stand out and show Dad how much you care, you'll have to do better than that. Lo and behold, here is a roundup of things your dad will appreciate receiving on his special day.
---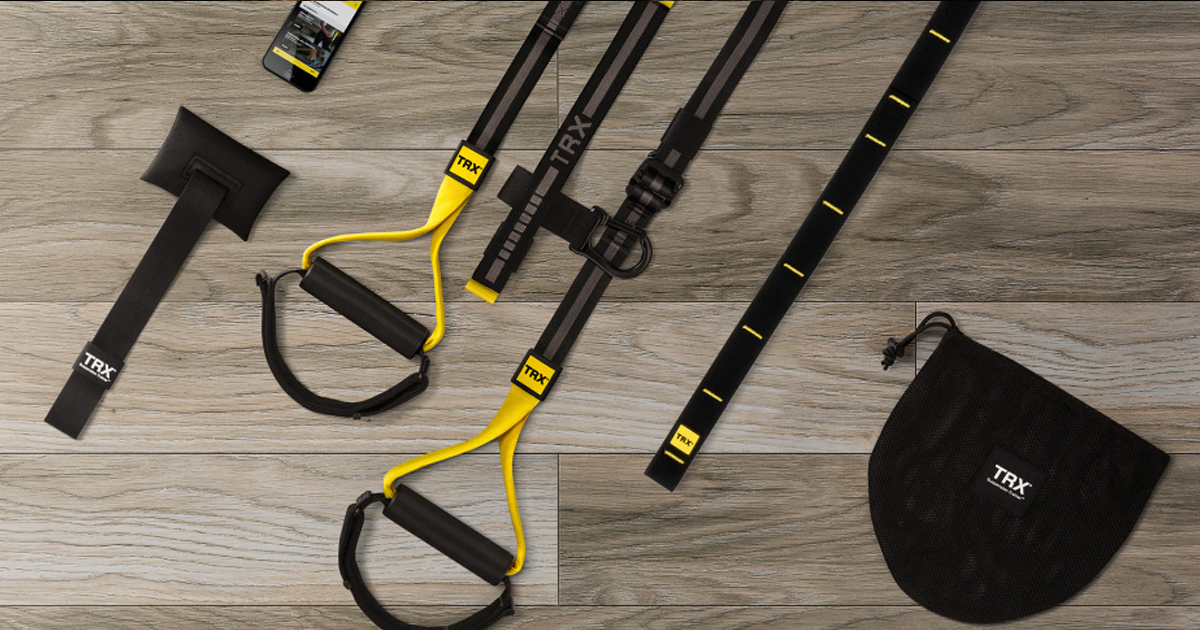 Workout anytime, anywhere! The TRX HOME2 SYSTEM is perfect for anyone, whether your dad is just starting his fitness journey or trying to take their workouts to the next level. Give them this to build, burn, and blast their way toward their goals at home or on-the-go.

---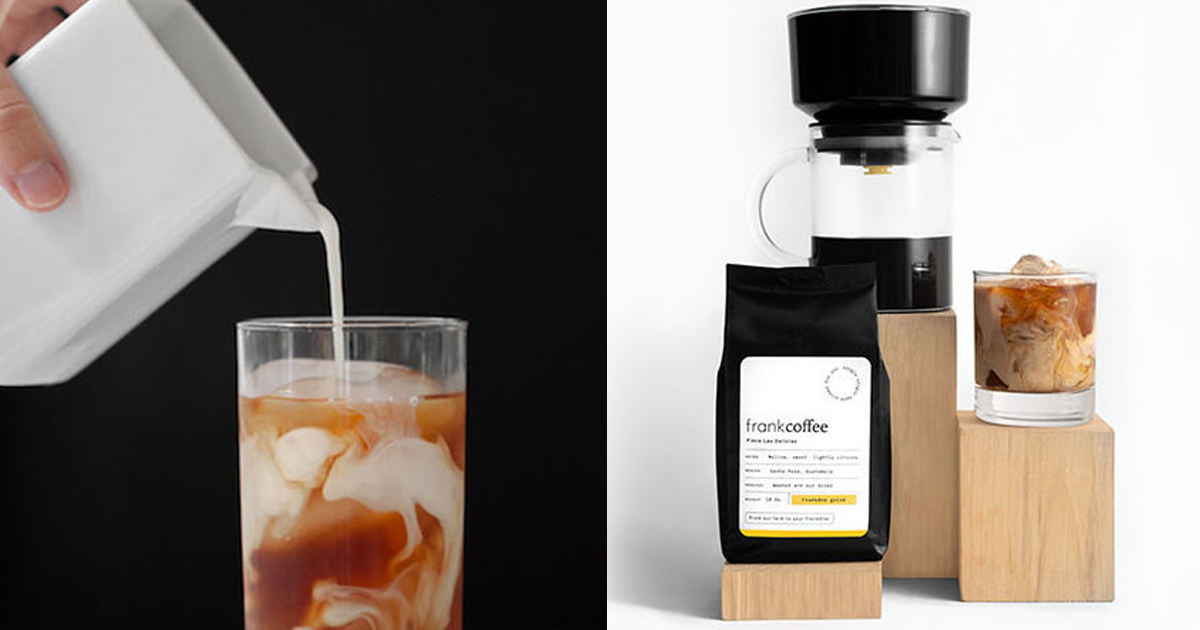 Instead of giving him a "World's #1 Dad" coffee mug (again), give this FrankOne Brewer instead. It reduces the bitterness and acidity of hot coffee and creates an intense and sweet glass of cold brew quickly. It also comes with FrankCoffee, a blend that has a deep body, with hints of chocolate and a citrusy aftertaste. Get it for 15% OFF with the code GIFTFORDAD15

---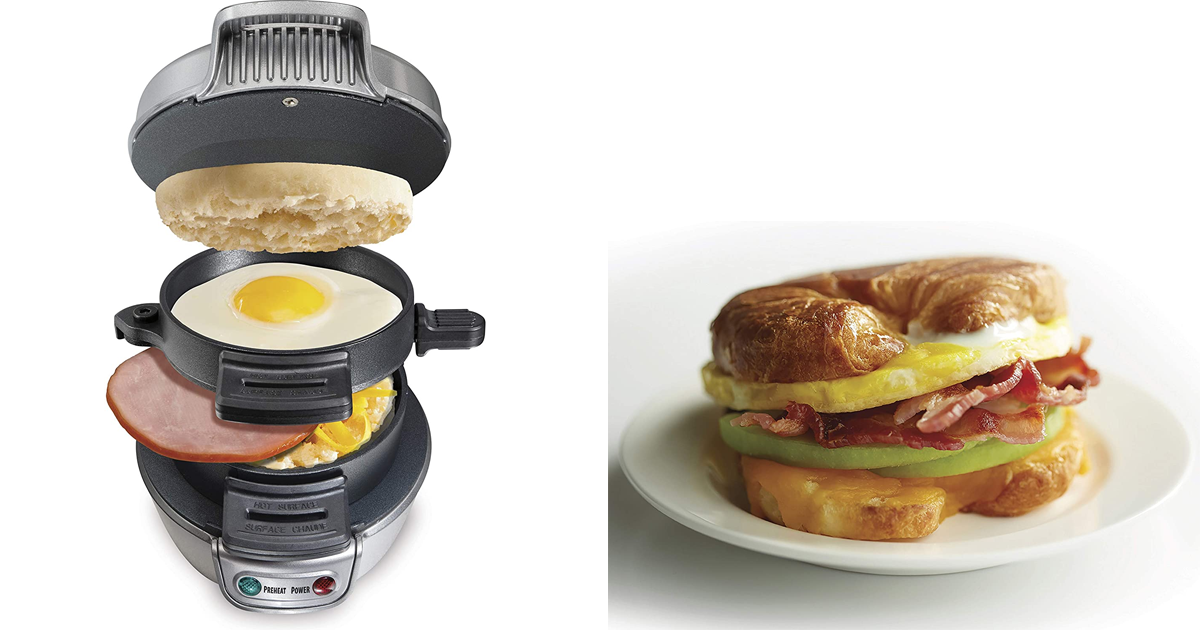 Dad probably doesn't like to waste time, especially in the mornings when he's groggy. If that's the case, then check out this all-in-one breakfast sandwich maker that can whip up a sausage, egg, and cheese in just five minutes.

---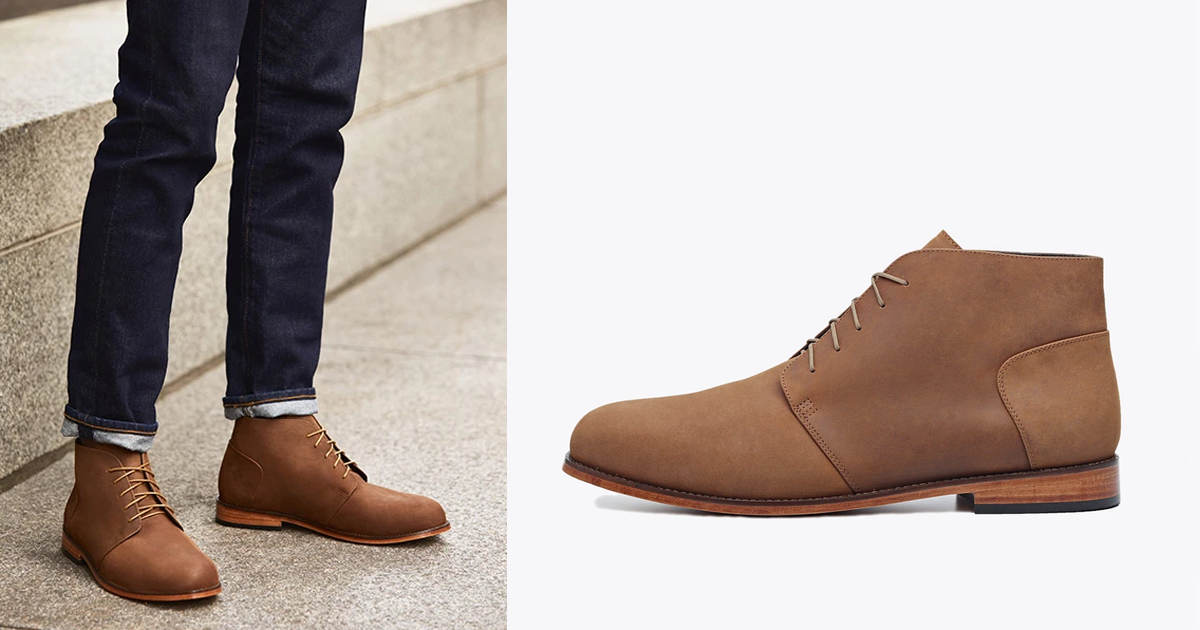 This handsome traditional chukka boot from certified B Corporation Nisolo has a leather sole and goes with just about any outfit. Emilio's versatility will take your dad from the boardroom to the bar, and its matching comfort will make for wear that lasts days on end.

---
"All I did was double-click on the email that said I'd won the competition and now the screen's gone blank?"
If these soundbites' a bit familiar – save yourself any further mental anguish and buy them The Older Person's Guide to New Stuff. This life-saving book explains a whole host of modern concepts and technologies that we take for granted but which are totally perplexing to any parents i.e dad. The definitions are genuinely helpful, but also entertaining, using easy-to-understand 'real world' references or examples to explain them.

---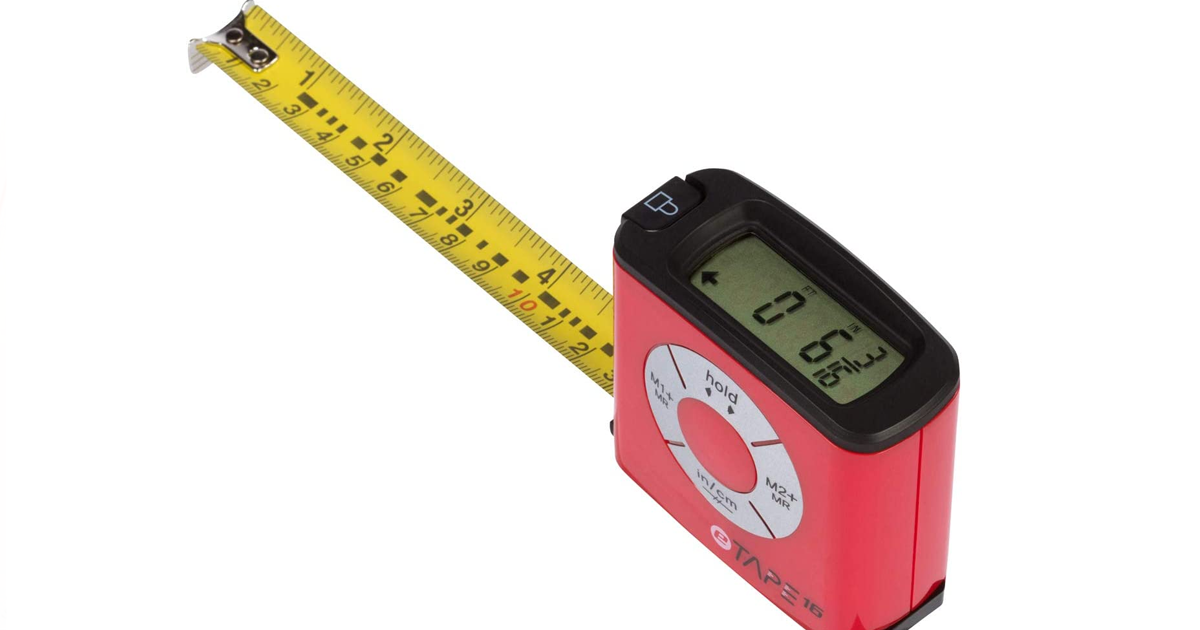 For the dad who's always in the middle of a home improvement project, this digital tape measure with memory storage and conversion capabilities will save him a hell of a lot of hassle.

---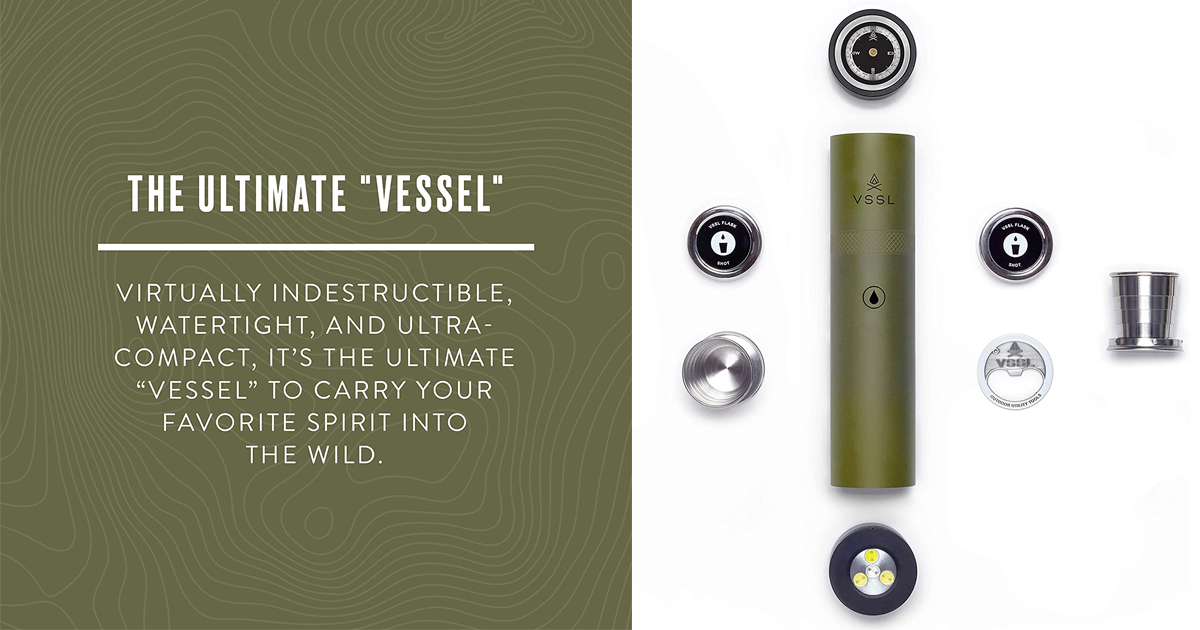 This flask is built for adventure. Virtually indestructible, watertight, and ultra-compact, it's the ultimate "vessel" to carry your dad's favorite spirit into the wild. Give this to your dad so, he and his friends can celebrate in the woods and then find their way back to camp with the powerful 4-mode LED light and precision compass.

---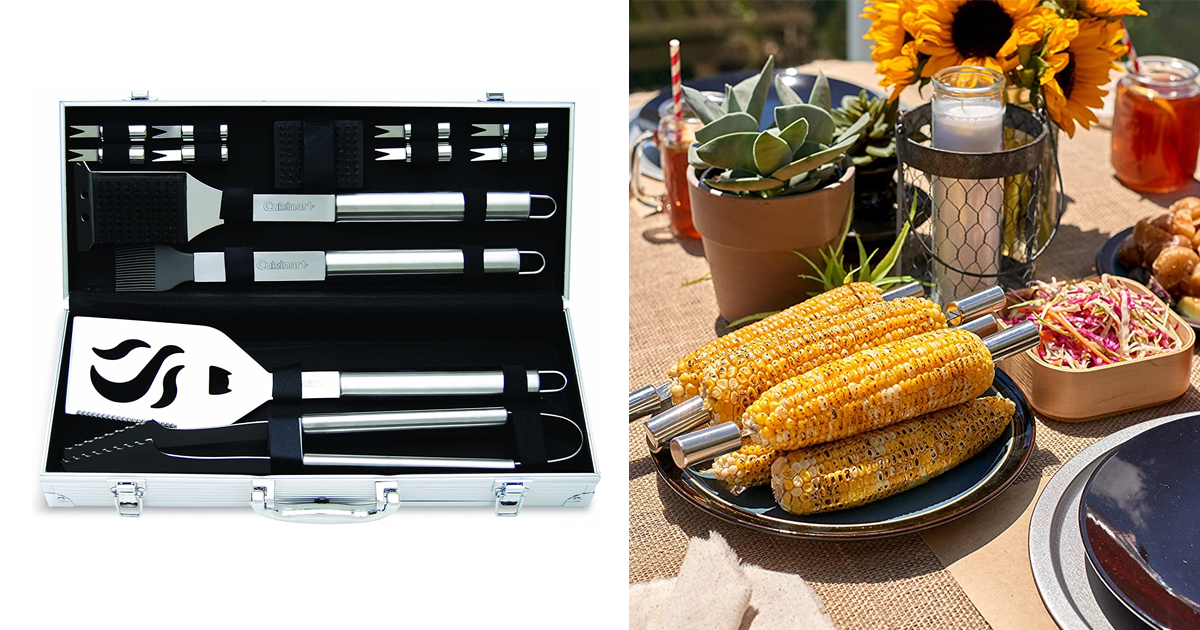 The Cuisinart 14-piece Deluxe Stainless Steel Grill Set is for your grill chef dad who loves and needs only the most essential grilling tools for off-site grilling, traveling, and camping. The tools have balanced stainless steel handles, and the set includes a three-in-one chef's spatula with an integrated bottle opener and serrated cutting edge, tongs, silicone basting brush, grill brush, and corn holders.

---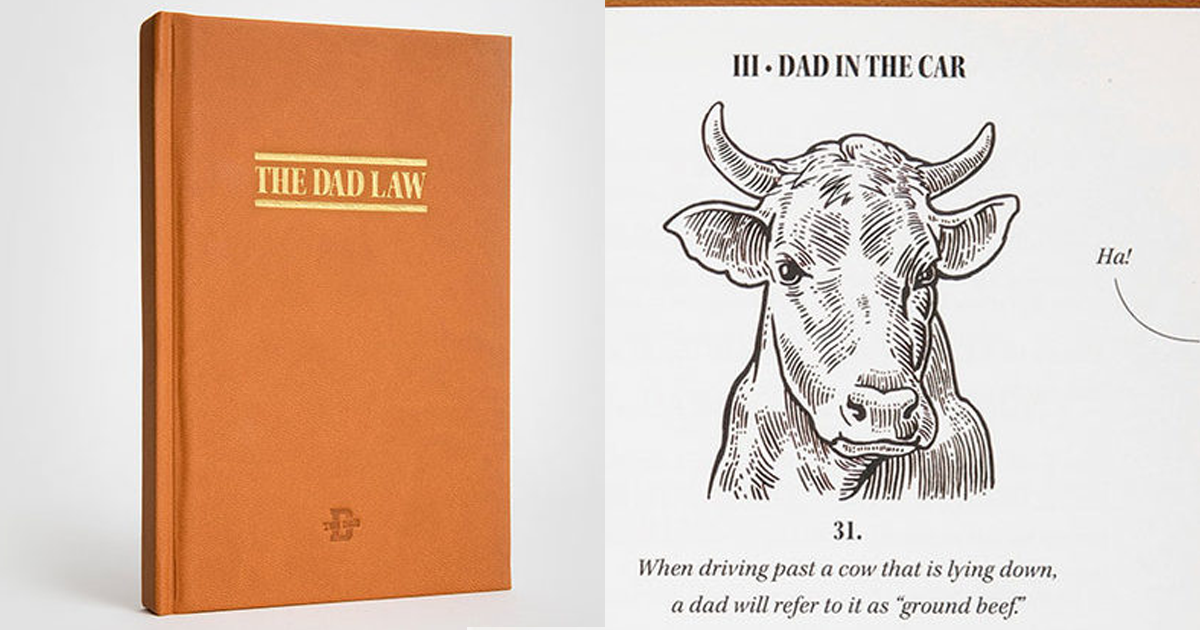 Unlike the Dad Law Book, this parenting book may not have any useful parenting advice, but it's filled to the brim with popular jokes and funny insights. It's on sale for 15% OFF if you use the Code: GIFTFORDAD15

---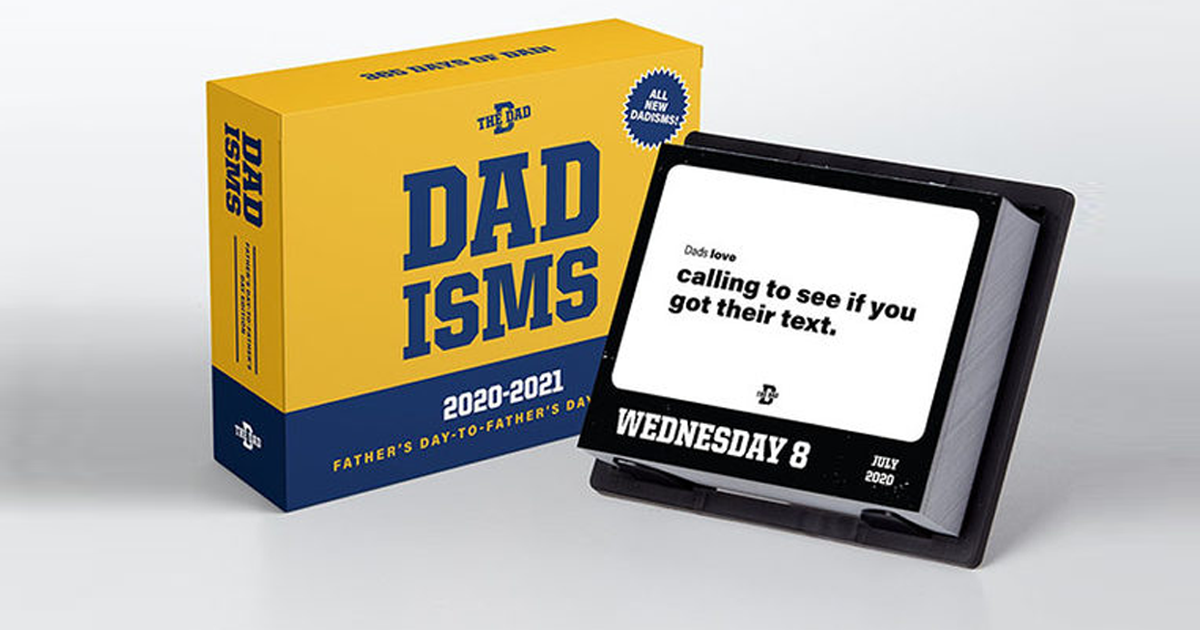 A lifetime spewing corny jokes probably already has your dad running out of material. This hilarious 365-day calendar is packed with cards with printed dad-isms, giving your pops new jokes (whether or not they're funny is another question), puns, and bits of wisdom he can share at the dinner table. Get it for 15% OFF less when you use the Code: GIFTFORDAD15

---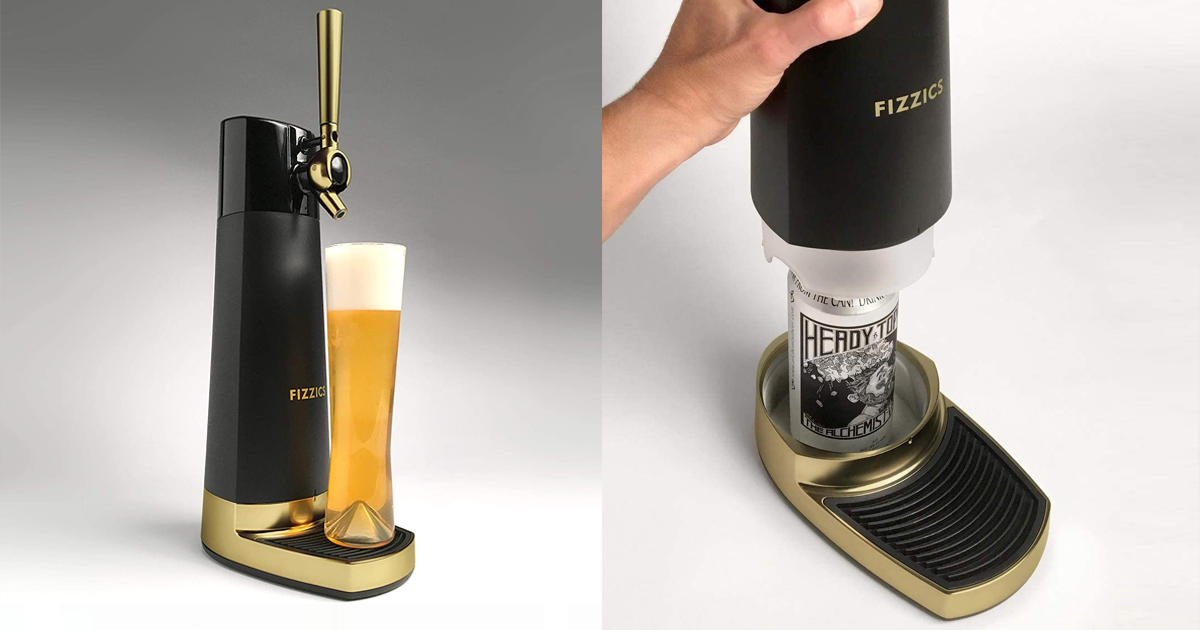 This at-home or on-the-go dispenser takes 64 ounces of any beer dad wants and sends it through its tap system so it tastes like a freshly pulled draft.

---
Note: We hope you loved the products we recommended! We just wanted to clarify that the price and stocks are accurate as stated in the time of publication. We do not own any of the products and pictures above. All credits are due to the respective sellers mentioned above.
Register here and have your items shipped straight to your home in the Philippines
👉 Register | Buyandship Philippines