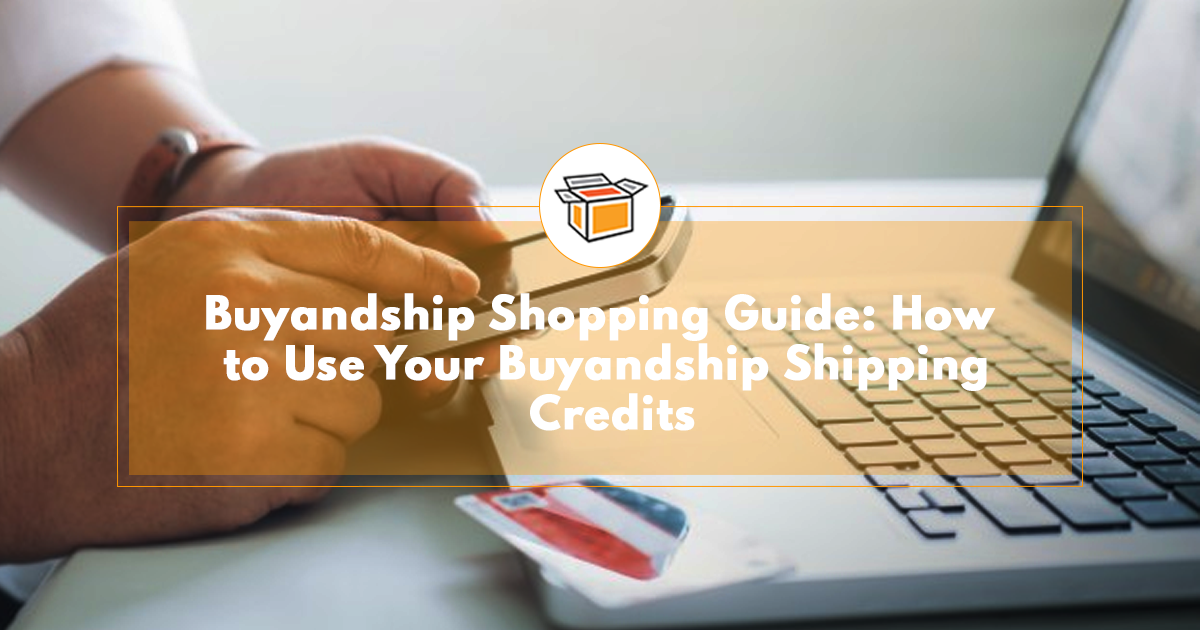 As you all know, you'll get a FREE PHP 50 shipping credits when you sign up for FREE at Buyandship Philippines, these credits can be used upon checkout to lessen your BNS shipping fee and save more money! Check out the tutorial below on how to use and earn shipping credits.
Haven't signed up yet? Great news! Register now and get FREE PHP 100 credits instead when you use the Code: BNSPH100BW Hurry, though, this promotion is only for the entire month of June. 
---
How to Use Your Buyandship Shipping Credits
Step 01: Log in to Your Account and Go to Credits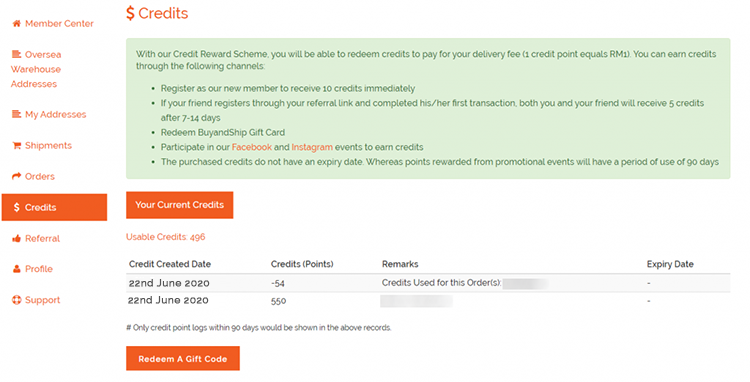 To check on your Buyandship Shipping Credit balance, simply login to your account to access "CREDITS"  in your Buyandship Member Center.
Step 02: Go to "Parcel Management" and Enter How Much Credit Points You Want to Use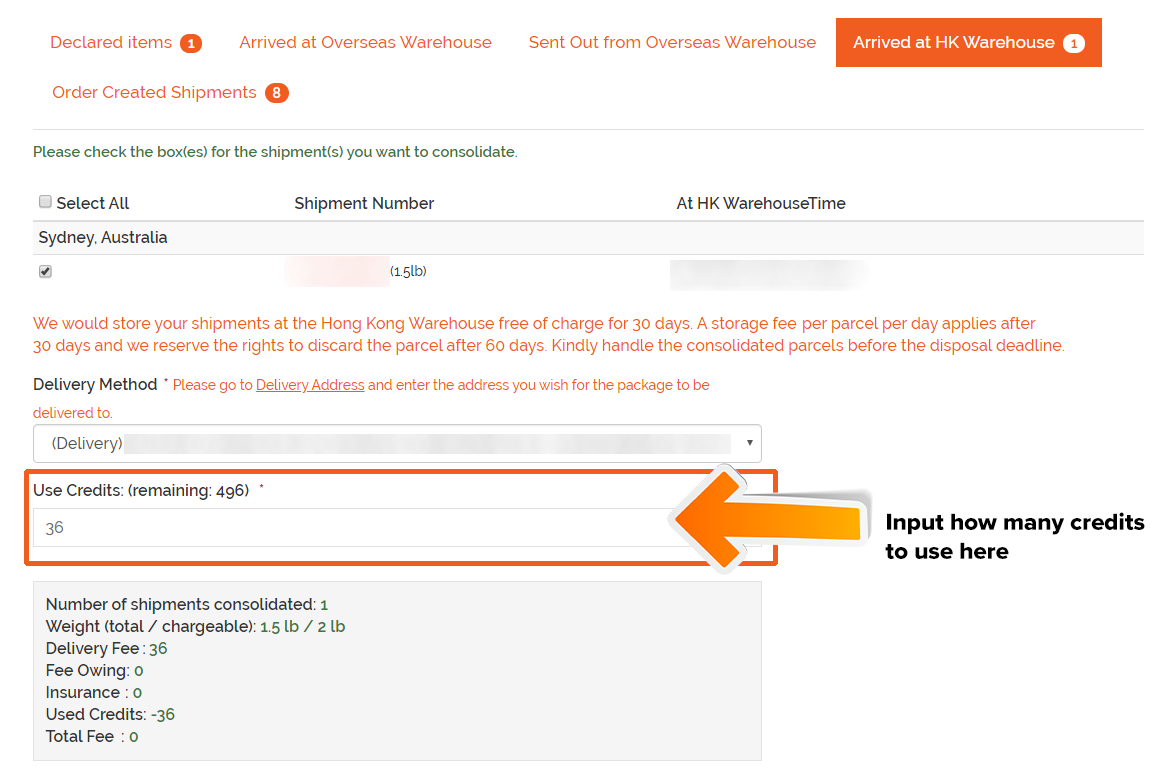 Once your parcel arrived at our HK Warehouse, go to "Parcel Management" under "Arrived at HK Warehouse" tab, simply encode how many credit points you want to use in the "Use Credits" section.
Step 03: Checkout Your Shipments and Wait For Your Parcel to Arrive at Your Doorstep in the Philippines!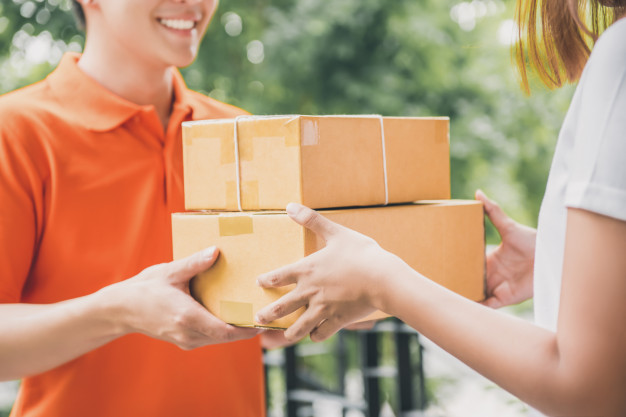 Once you're ready to have your parcels delivered to your doorstep in the Philippines, you can use your Buyandship Shipping Credits during checkout and adjust how many credits you'd like to use for the shipment! All you have to do is sit back, relax, and wait for your parcel to arrive.
---
How to Earn Buyandship Shipping Credits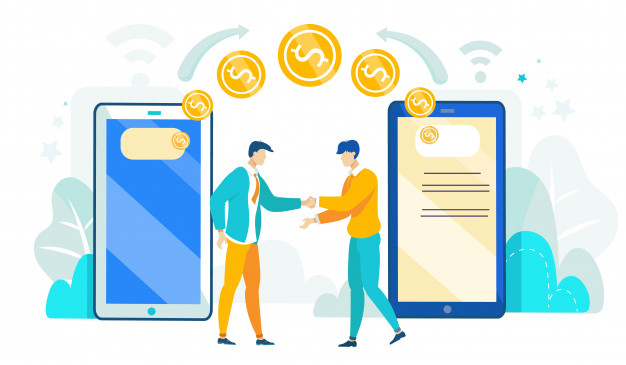 There is nothing more fun than online shopping abroad with your friends! What makes it more fun is if you can get FREE credits by referring your friends. By referring you will get Php 10 credits for each friend that signs up with your referral code and they get Php 50 credits + Php 10 credits = Php 60 credits when they sign up! Follow these 3 simple steps below on how to refer your friends:
Step 01: Log in to your account and go to "Member Center" Under "Referral," get your Code and/or Referral Link.
Step 2: Simply send your friends your code or link.
Step 3: Once your friends signed up and completed their first purchase, you will both receive FREE PHP 10 credit
---
Looking for a community that can relate to your Buyandship Experience with great deals every day to inspire you next overseas shopping? Join our official Facebook Group now. See you there!

---
Is this your first time using our Buyandship service? Here are a few things you should know:
A flat fee of Php 300/lb will be charged for overseas shipment whether it is from our USA, UK, Japan, Korea, Australia, Italy, Thailand, Hong Kong, China, or Taiwan warehouses. All the same rate! With a few easy steps, your product purchases will be delivered to you in no time.
SIGN UP NOW to gain access to our overseas warehouses, and get FREE PHP 100 credit to use for your next shipping fee! Use Code: BNSPH100BW
Here is a video tutorial on How to Sign up with Buyandship.