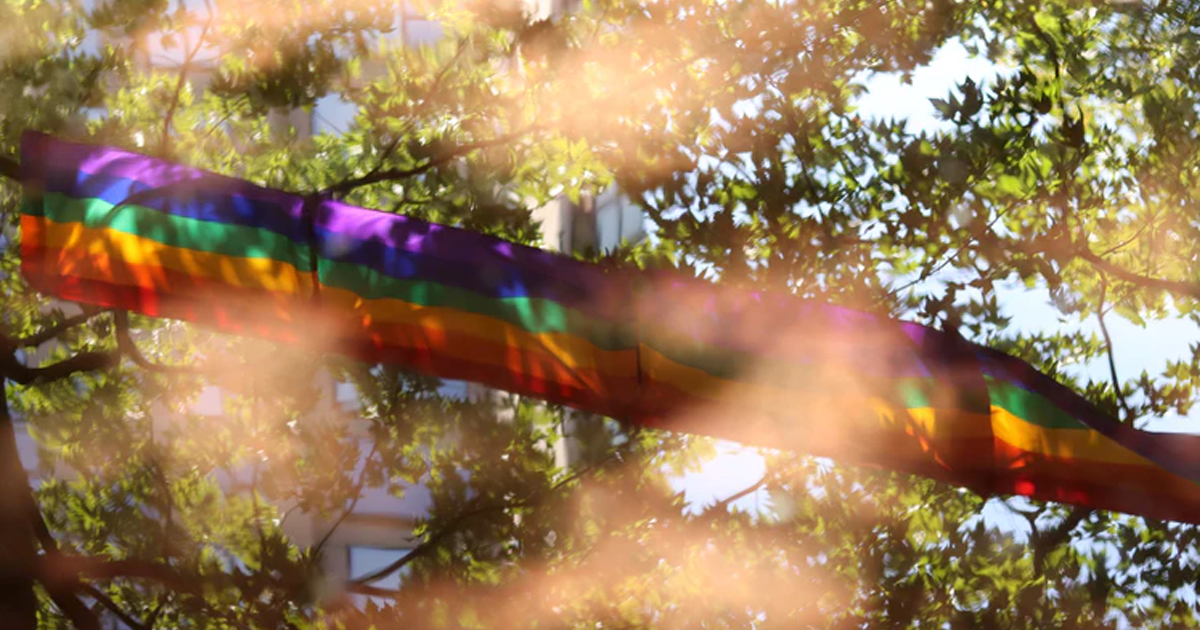 Though the nation is beginning to take steps toward the "New Normal," the reality remains that we have a long way to go to empowering underrepresented and oppressed demographics, LGBTQ+ individuals included.
With this year's Pride coinciding with nationwide protests about racism, police brutality, and Black people being killed unjustly, it's imperative to reflect on history and all the Black queer and trans activists that forged the modern queer liberation movement. If you're looking for a way to honor Pride in quarantine, educate yourself about their struggles and stand with them in the fight against oppression. We list down LGBTQ Books With A POC Protagonist to get you started.
---
#1 Under the Udala Trees by Chinelo Okparanta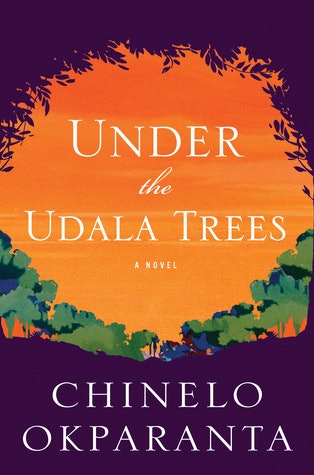 While seeking safety from the civil war in Nigeria, 11-year-old Ijoema meets and falls in love with Amina, another young girl from a different community. When their romance is discovered, the world, including Ijoema's mother, is determined to show the girls that they can't be together. A lyrical novel that spares no emotion, Under the Udala Trees, is a remarkable coming of age story every kind of reader will love.
---
#2 The Color Purple by Alice Walker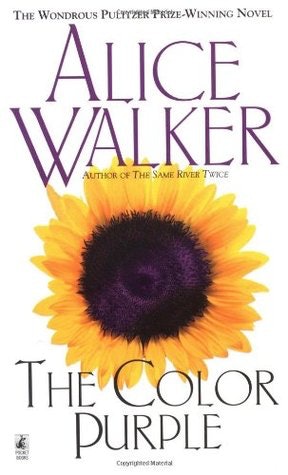 Alice Walker's Pulitzer Prize-winning novel The Color Purple has been praised for its portrayal of both African American women and lesbianism. A powerful story that frankly deals with issues of racism, sexism, violence, and discrimination, The Color Purple is usually required college reading for a reason.
---
#3 Juliet Takes a Breath by Gabby Rivera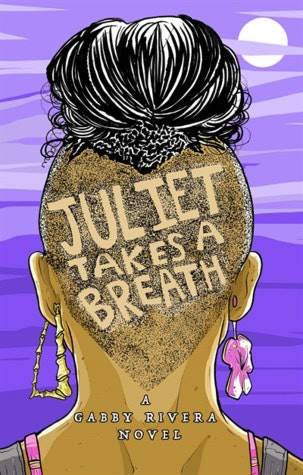 After coming out to her family and getting a less-than-warm reception, Juliet, a Puerto Rican lesbian from the Bronx, takes off for Portland, OR, where she is determined to figure her life (and herself) out. Juliet Takes a Breath is a rich and gorgeous novel featuring a badass feminist POC protagonist and a story that is both insightful and empowering.
---
#4 Ascension by Jacqueline Koyanagi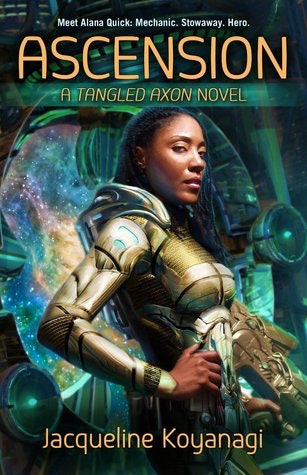 Science fiction is often criticized for its exclusion of both LGBT characters and people of color, but Jacqueline Koyanagi changes that with her spectacular space opera, Ascension. Alana Quick, a young black lesbian who happens to be an incredible sky surgeon, gets more than she bargained for when she stowed away on the cargo vessel Tangled Axon. Although all she wanted was a job, Alana finds danger, adventure, and an unexpected romance. An intriguing and thrilling story, Ascension is a dramatic space adventure well worth reading.
---
#5 The City of Devi by Manil Suri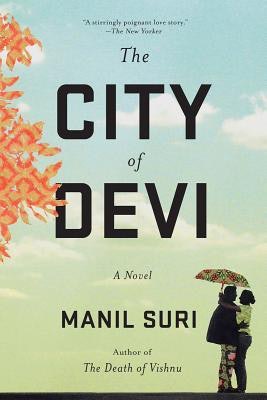 In the third book of Manil Suri's The Hindu Gods series, Mumbai is on the brink of nuclear destruction, and two unlikely allies come together in an effort to survive. Sarita is desperate to find her husband when she meets Jaz, a gay Muslim man trying to relocate his own lost lover. A hilarious and thought-provoking novel, The City of Devi is smart and wholly original.
---
#6 The Cosmopolitans by Sarah Schulman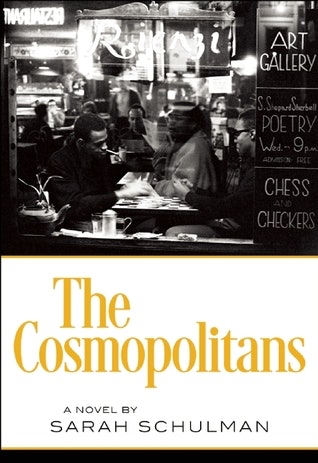 Earl, a black gay man who tried to make it as an actor, and Bette, a white secretary, may be two completely different people, but they both came to New York for the same reason: to reinvent themselves and find a new home. Sarah Schulman's highly praised novel The Cosmopolitans explores these neighbors' lives in vibrant detail and beautiful prose. A modern retelling of Cousin Bette, this is a captivating story about loss, rejection, and, ultimately, love.
---
#7 Guapa by Saleem Haddad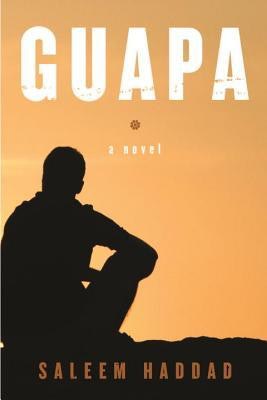 Coming of age is difficult for everyone, but it has a whole different set of obstacles if you're a young gay man in an Arab community. Guapa brings readers into the life of Rasa, a closeted gay man in the Middle East, for 24 hours as he searches for his best friend who has been arrested and struggles with his own problems, namely his grandmother catching him in bed with his lover. A provocative and emotional coming of age story, Guapa is an excellent debut novel.
---
#8 Funny Boy by Shyam Selvadurai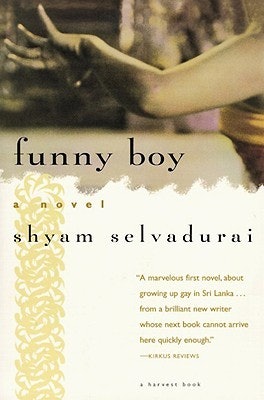 Set in Sri Lanka, Funny Boy chronicles the life Arjie, a young and affluent gay man struggling with his sexuality, his race, and the threat of war. A stirring and emotional novel of identity and violence, this debut beautifully captures growing up in turbulent times.
---
#9 Kafka on the Shore by Haruki Murakami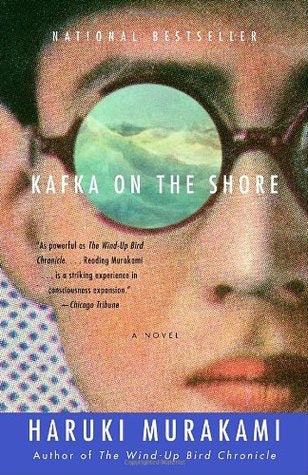 Haruki Murakami consistently writes about LGBTQ characters, and in his unforgettable coming-of-age novel, Kafka on the Shore, he includes the story of Oshima, a young gay transgender man. Though he is not the main protagonist, Oshima's role in Kafka's story is an important one every reader will be invested in.
---
#9 The House You Pass on the Way by Jacqueline Woodson


From the award-winning author of Brown Girl Dreaming, Jacqueline Woodson, comes The House You Pass On the Way, an evocative coming of age novel about a young biracial lesbian, Staggerlee, and the summer she realized who she really was. A quiet yet emotional story, The House You Pass On the Way is a poetic book perfect for readers young and old.