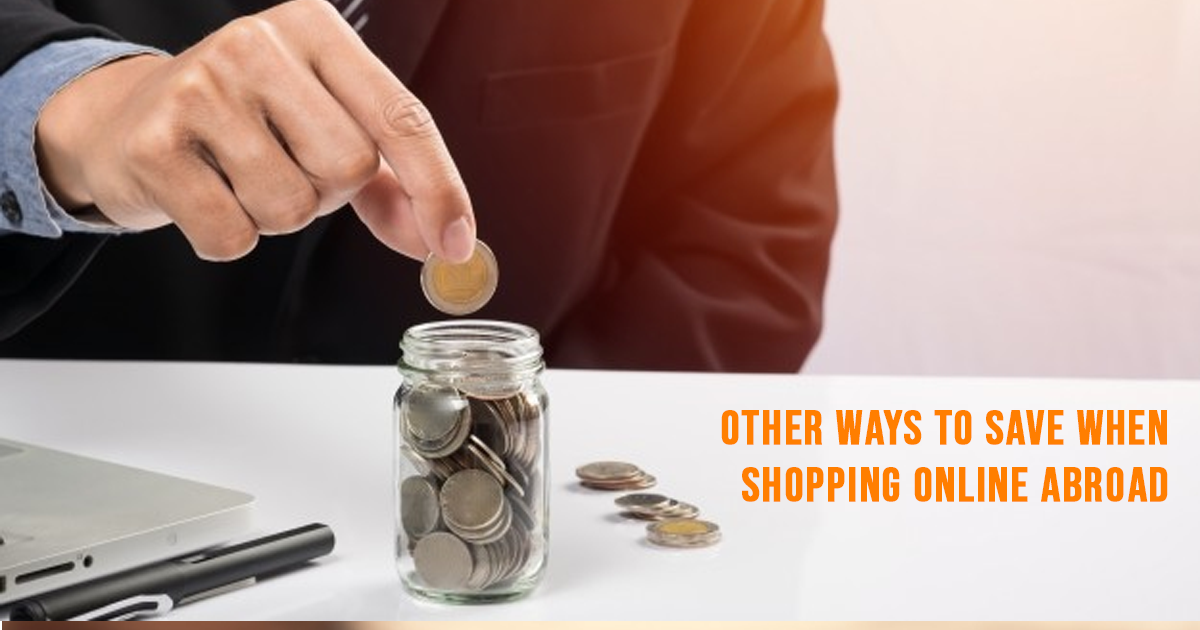 There are many ways to get more value while you shop online from overseas websites! Aside from using Buyandship for all your international shipping needs, you can also use cashback and coupon platforms whenever you shop. Check out the list we collated enclosing a few tips and options on how to save more money when online shopping abroad!
---
#1 Use Cashback Services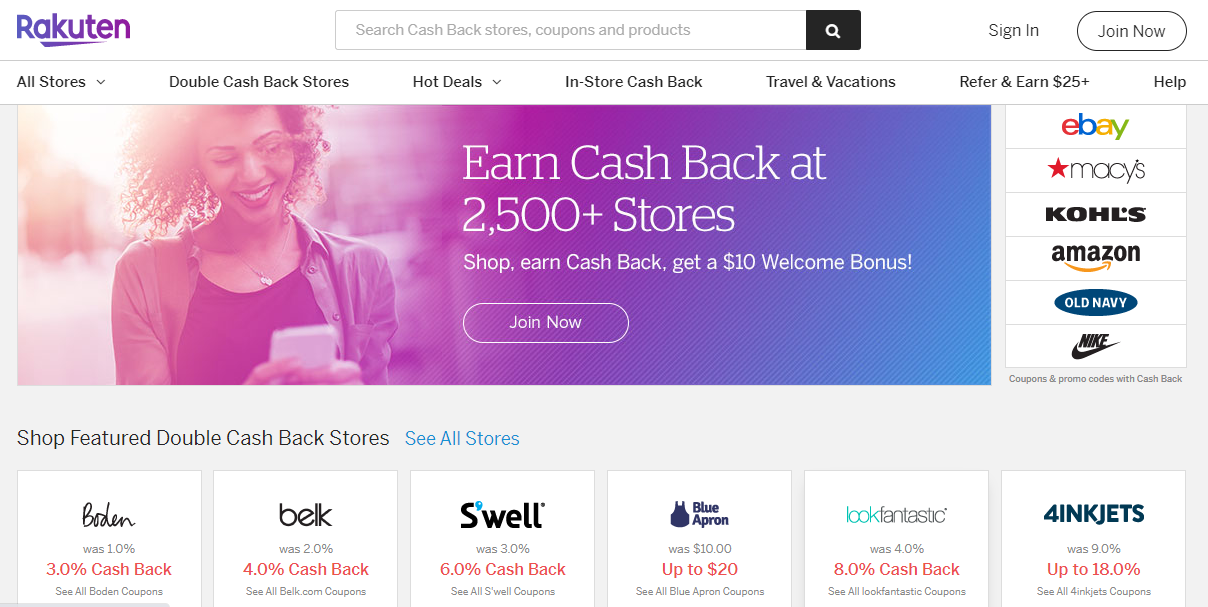 Using cashback services can help you earn back some money you spent on shopping. It's not an instant saving as most cashback platforms require a bit of time to track and verify your transaction with their e-commerce partners. The cashback rate is dependent on the website you're shopping from. Even different cashback platforms have different rates for the same website, so be sure to compare which offers the best percentage!
Cashback sites like ShopBack are very popular among online shoppers in the Philippines, whether it is for local or international e-commerce websites.
If you'd like to earn cashback in US Dollars, there's also Rakuten (formerly known as Ebates)!  To make life a little easier, don't forget to download the ShopBack and Rakuten cashback Google Chrome extension. The extensions will immediately notify you which shopping sites have cashback or promos.
---
#2 Coupons!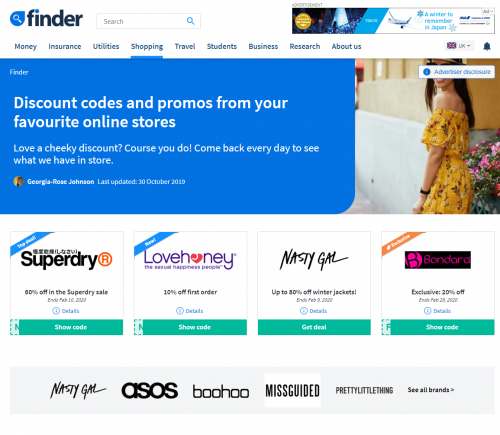 Another way to make sure you're getting the best value is to look for coupons or discount codes.
 "I don't want to get more savings when I shop online," said no one ever.
Sometimes shopping sites can be a little sneaky and not advertise or display any promo codes. Check out couponing websites like Retailmenot, Rakuten, and Finder.com for daily updates on promo codes to popular shopping sites! It's not just for the US, Finder.com has localized websites for different countries as well!
---
#3 Automatically find Coupon/ Deals Through Honey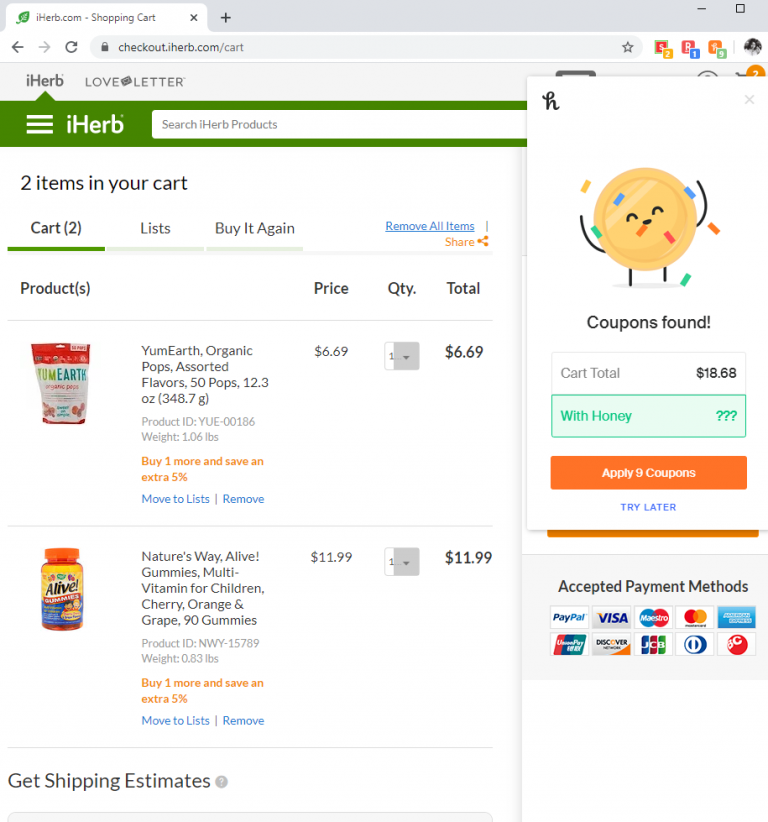 You can also use Google Chrome extensions like Honey to "automate" the promo code search. Download the extension and let it do its magic while you shop on eligible websites! It cuts downtime to search for deals, and focuses on what's important: getting you the best deal at the click of a button!
---
#4 Have Your Items From Abroad Shipped Via Buyandship

We have created a solution for you with Buyandship to buy online products abroad! We were established in 2014 and concentrated on developing our 12 warehouse locations all over the world for your shopping needs. We have established a network of warehouses in the U.S., U.K., Japan, South Korea, Australia, Indonesia, Canada, Italy, Thailand, China, Taiwan, and Hong Kong. So now all you have to do is start an account with us, get your warehouse addresses, and begin shopping online. We also made it so efficient that the cost you are paying is the lowest shipping fee in the Philippines and is based on a flat rate of Php 380/lb Delivered Duty Unpaid (DDU) or PHP 620/lb Delivered Duty Paid (DDP),  same fee for ALL locations. Moreover, you can save more money by consolidating your parcels from different warehouses into 1 shipment.
---
See a pricing calculator and parcel restrictions below. No bulk shipments 10 units max per shipment.

If you choose Php 380 / lb DDU option, Please note if above Php 10k there are PH customs clearance fees separate from our shipping fee that is paid to local courier either COD or bank transfer, and sent to your home. If Php 10k or below then just our shipping fee 🙂
To enjoy no duty and tax, you need to checkout from HK under Php 10k total value of shipments regardless of how many shipments, then TRACK until it passes PH customs, then send the next batch.
If you choose Php 620 / lb DDP pricing option it is inclusive of duty and tax. See below step by step 🙂
Buyandship's Pricing Option: Php 620 Per Pound Delivery Duties and Taxes Paid
It's also worth noting that each household member's name can create their own account to enjoy each Php 10k under
Step 1: Each of your household members can open an account and each can enjoy under Php 10k. Sign them up now in here.
Step 2: When each household member signs up they also get Php 50 free credits. That means more savings for your household!
Step 3: You can also ask them to use your referral code when they sign up so both of you can earn more credits and have more savings 🙂
---
➡️ Learn how to purchase your favorite products from other sites using Buyandship
---
Looking for a community that can relate to your Buyandship Experience with great deals every day to inspire your next overseas shopping? Join our official Facebook Group now. See you there!

---
Is this your first time using our Buyandship service? Here are a few things you should know:
A flat fee of Php 380/lb Delivery Duty Unpaid or Php 620 / lb Delivery Duty Paid will be charged for overseas shipment whether it is from our USA, Canada, UK, Japan, Korea, Australia, Indonesia, Italy, Thailand, Hong Kong, China, or Taiwan warehouses. All the same rate! With a few easy steps, your product purchases will be delivered to you in no time.
SIGN UP NOW to gain access to our overseas warehouses, and get FREE PHP 50 credit to use for your next shipping fee!
Here is a video tutorial on How to Sign up with Buyandship.