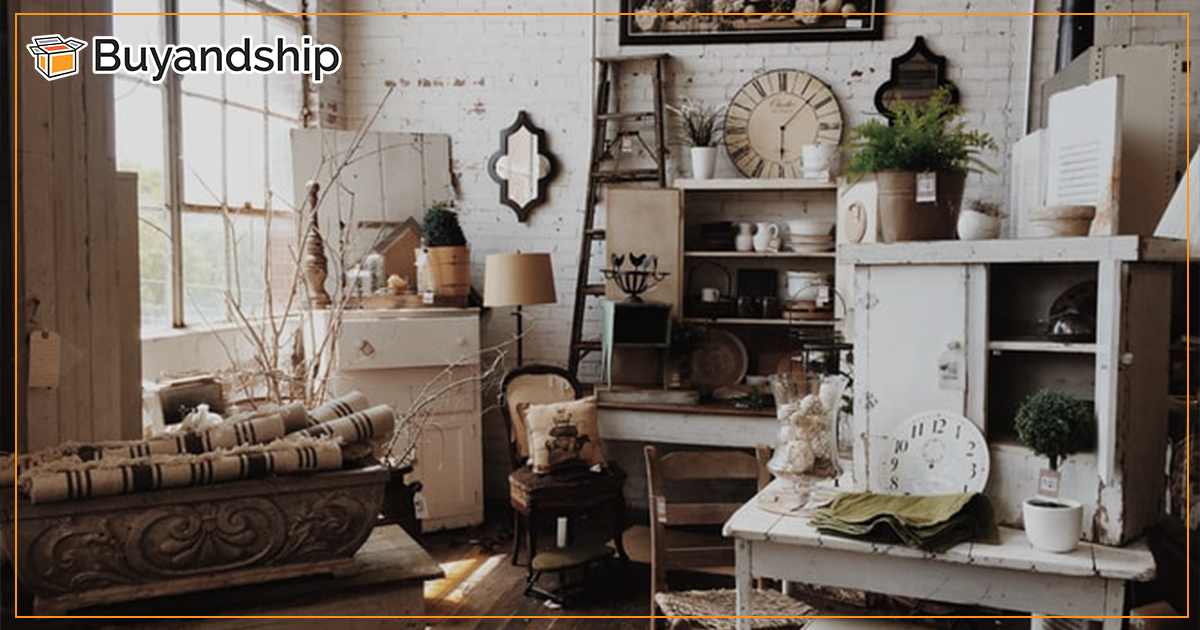 With all of the things that happened this 2020 alone, don't you just want to look back to simpler times from when life wasn't so complicated? Whether it's a retro toaster or a vintage snow cone maker, we collated the best retro products from international online sites that sell nostalgic items.
---
#1 Nostalgia Products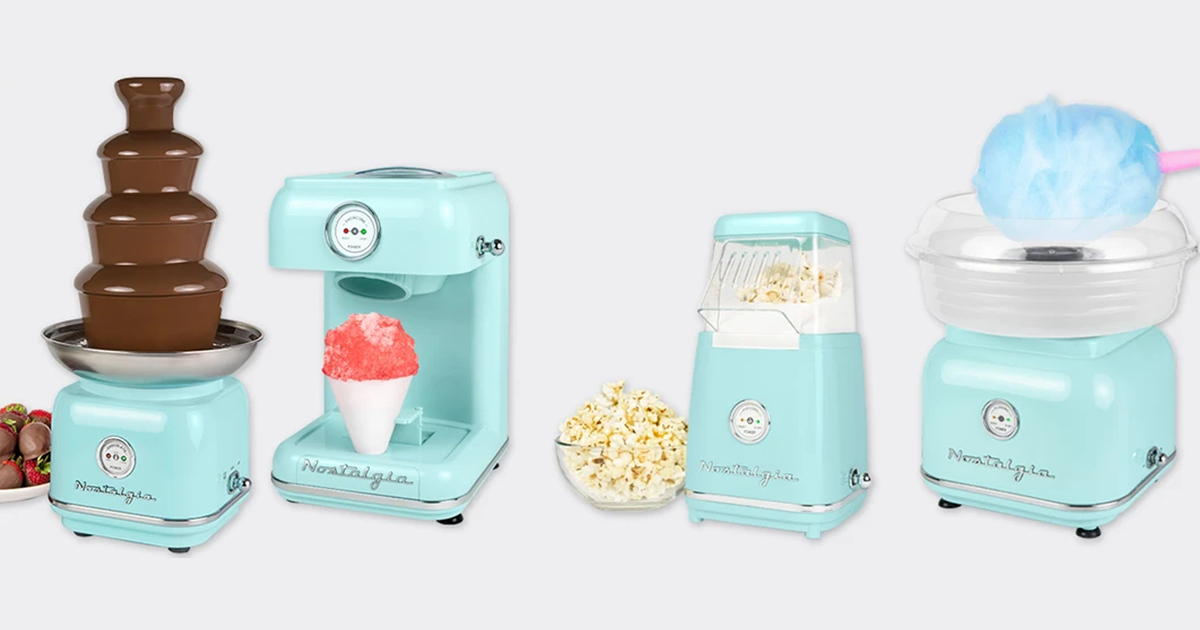 Nostalgia is defined as a longing for something past. Whether it's that familiar comfort of our favorite childhood foods, a style from a bygone era, or a memory we have or wish we had, we have a unique way of looking towards an innovative future while holding on to the best parts of what came before. Today, Nostalgia is much more than carnival favorites, like popcorn makers and snow cone carts. They now carry a plethora of unique and novel fun family products spanning in many different categories.
Editor's Pick From Nostalgia Products:
Retro 2-Slice Toaster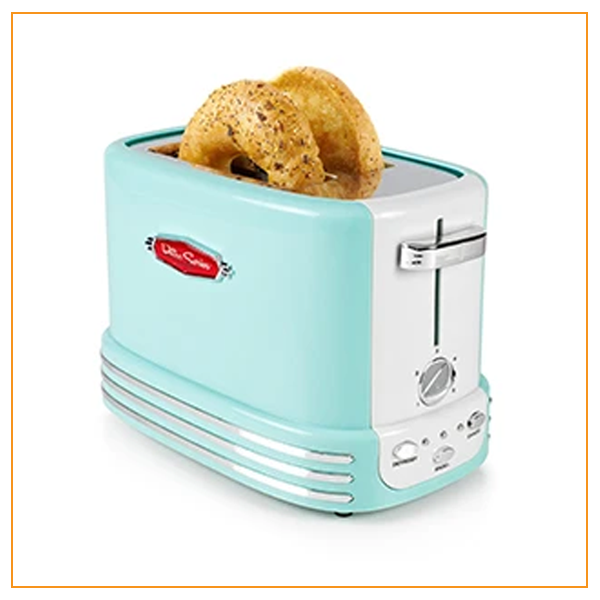 Cooking a bagel has never been easier with a powerful 900-watt toaster that's equipped to handle all of your toasting needs. Designed to accommodate a variety of bread, two large toasting slots provide ample room for toasting everything from thick slices of bread to bagel halves. Adjust the doneness by choosing from five browning levels for lightly or darkly toasted bread. That's right, 90s style!

---
#2 Amazon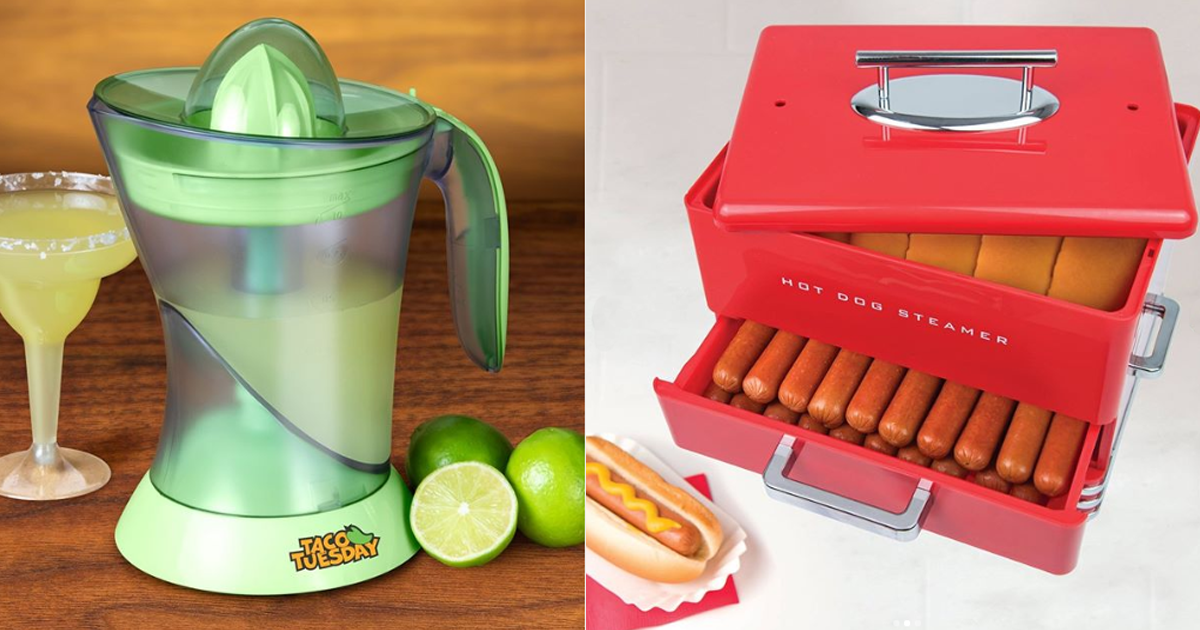 Of course, the "Everything Store" has everything including Nostalgic and Classic Items. They also have a lot of Nostalgia Products listing so, if you're looking for a great alternative where you don't have to break the bank, Amazon is the right site for you. It's the top site most Buyandship members use so, you can sleep well at night without any buyer's remorse.
Editor's Pick From Amazon:
Coca Cola Style Hotdog Steamer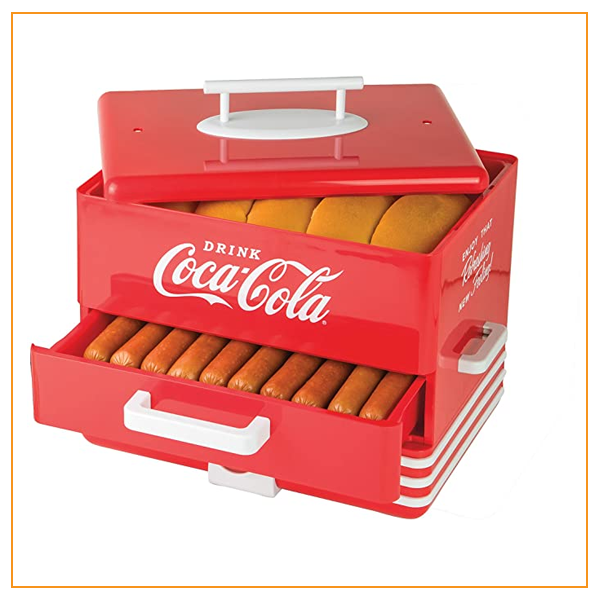 Great for family gatherings and parties, steam hot dogs and buns to delicious perfection in minutes! It features a steaming drawer that holds up to 24-hot dogs at a time, while the bun warming tray holds up to 12-buns at a time. A three-position cooking dial and easy-view water level indicator window makes it easy to find the perfect temperature and ensures the right amount of water every time. The unit disassembles for easy cleaning, while a hidden cord wrap allows for tidy storage. Live on the Coke side of life!

---
#3 Kohls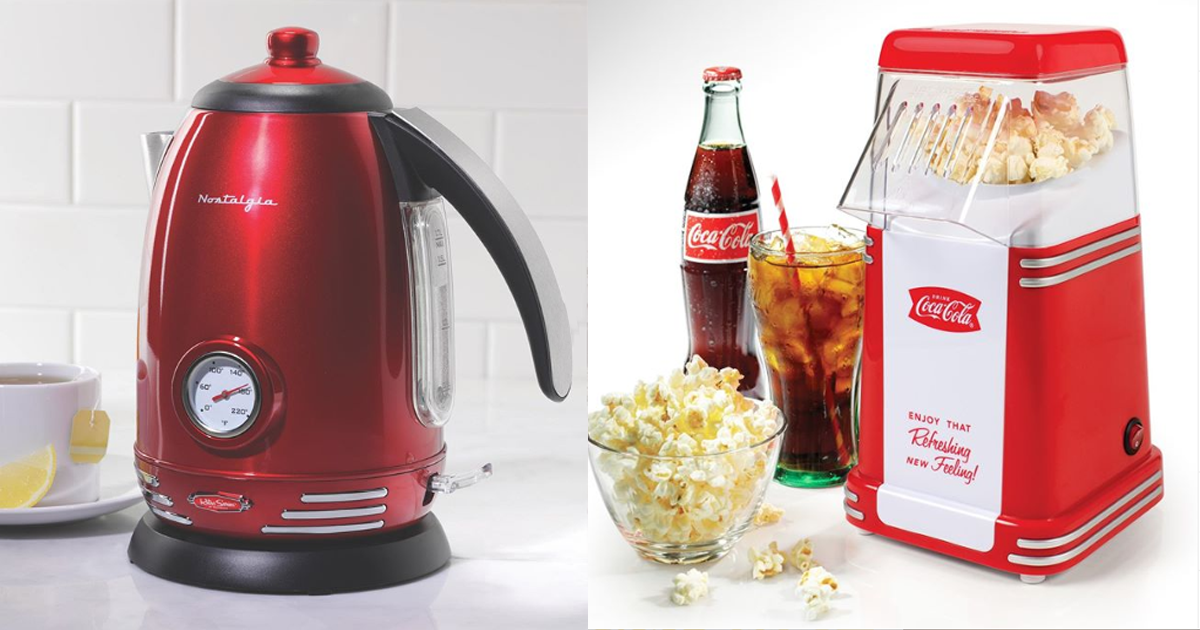 Here's another alternative site to buy Nostalgia products. Kohls always had a purpose to inspire and empower families to lead fulfilled lives. For more than 50 years, Kohl's has brought style and savings to shoppers around the country and is considered to be the most engaging retailer in America. Get Free Shipping with $75+ purchase and take 20% OFF with the code: HEATWAVE
Editor's Pick From Kohls: Ice Cream Maker with Candy Crusher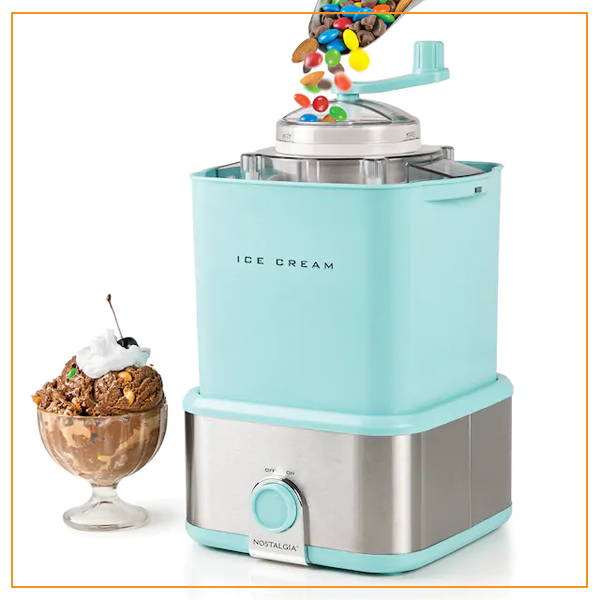 Introducing the fast and easy way to make 2-quarts of ice cream, frozen yogurt, or sorbet! Use the unique hand crank candy crusher to break up your favorite candy and cookie pieces to customize your ice cream creation.

---
#4 Walgreens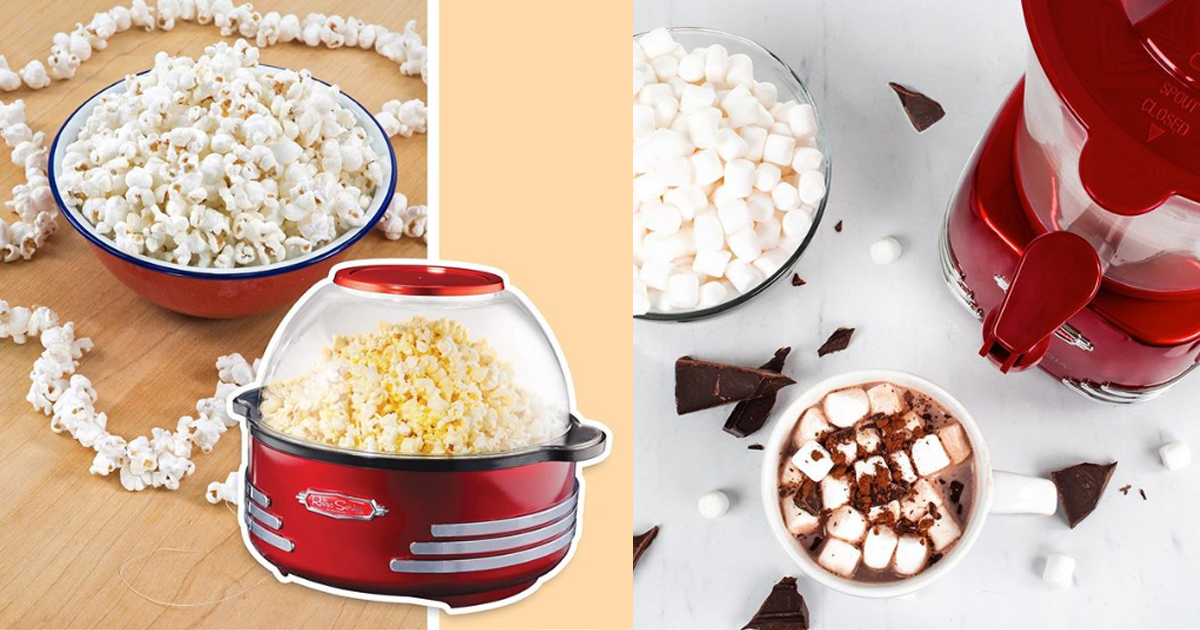 Walgreen Company or simply Walgreens is an American company that operates as the second-largest pharmacy store chain in the United States behind CVS Health but aside from medicines, Walgreens amp up their game and became one of America's well-known family store and yes, that includes Nostalgia Electronics.
Editor's Pick From Walgreens: Electric Quesadilla Maker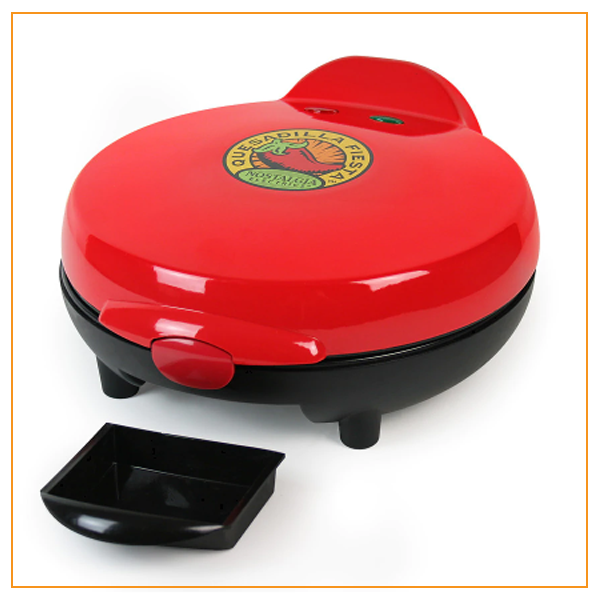 Delight in quickly creating crispy, delicious quesadillas using a variety of meats, cheeses, and vegetables – even peanut butter and Nutella for sweet varieties. The unique plate design creates easy-to-cut sections that seal in flavorful ingredients, making each slice perfect.

---
#5
eBay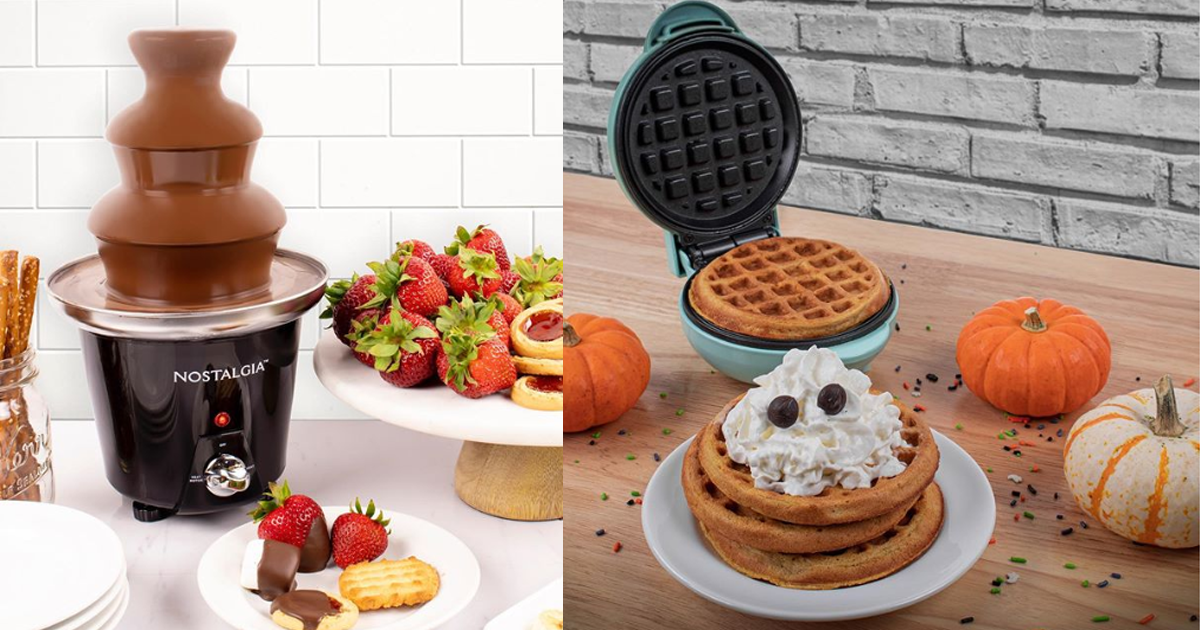 Second to Amazon, eBay is also known as that one site you should go to if you're looking for almost everything. All of their listings are also way cheaper compare to the actual retail store. From Empanada bakery to waffle maker, eBay definitely does the job of taking you back in the past.
Editor's Pick From eBay: Electric Shaved Ice & Snow Cone Maker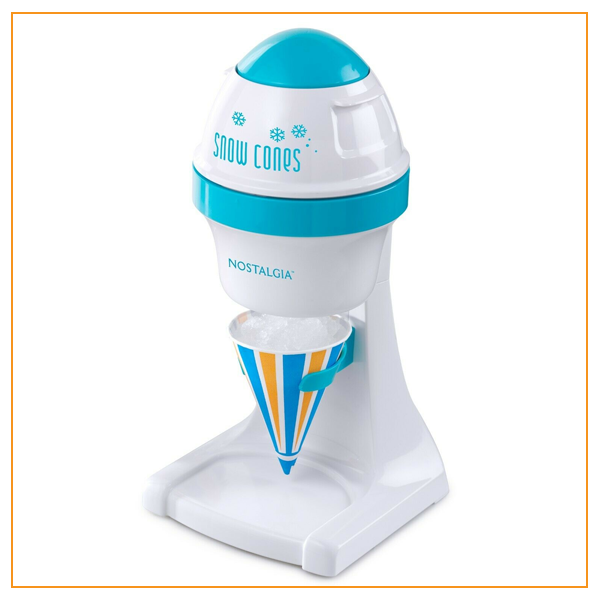 Create refreshing shaved ice, snow cones, slush drinks, margaritas, daiquiris, and more! It features a stainless steel cutting blade that quickly shaves ice cubes into fluffy, snow-like ice. Use the included snow cone cup holder to keep your snow cone cup secure, or remove it to fill a serving bowl to make snow and slush-style drinks.

---
#6 Nostalgic Japan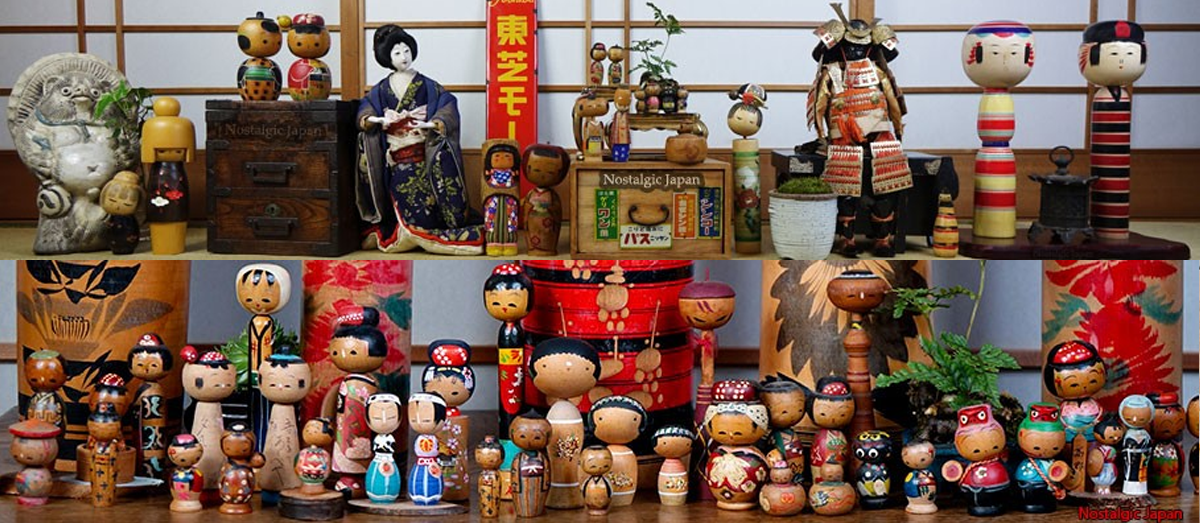 Nothing screams nostalgic than a Japanese Surplus Store. Passionated by Japanese antiques and vintage items for many years, Nostalgic Japan decided to open our online store to share the items we love since 2015! Their headquarters is in Japan but they also have an Etsy Store for customers who reside outside the country.
Editor's Pick From Nostalgic Japan: Kokeshi Dolls 50's set of 2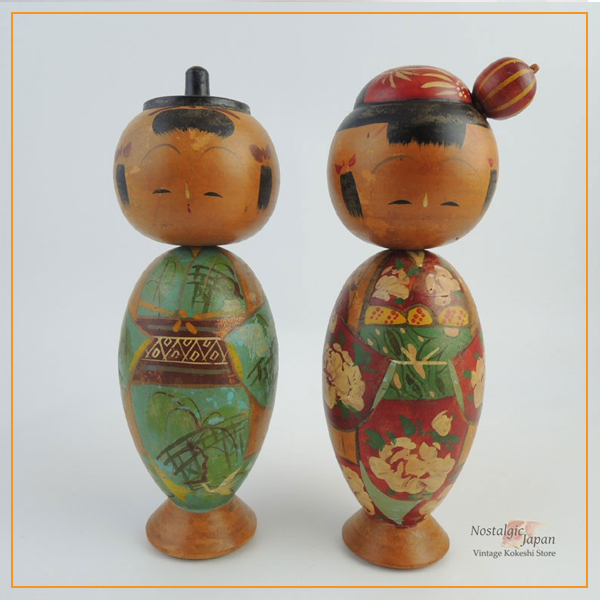 Looking for a decoration accent that will give your room the "vintage" vibe, maybe these Kokeshi Dolls are what you're looking for! They are handmade from wood, have a simple trunk, and an enlarged head with a few thin, painted lines to define the face. Plus, they are an actual piece from 90s!

---
Note: We hope you loved the brands and products we recommended! We just wanted to clarify that the price and discounts are accurate as stated in the time of publication. We do not sell any products, own any of the pictures, nor affiliated with the brands above. All credits are due to the respective online sites mentioned in the article.
Register here and have your items shipped straight to your home in the Philippines
👉 Register | Buyandship Philippines