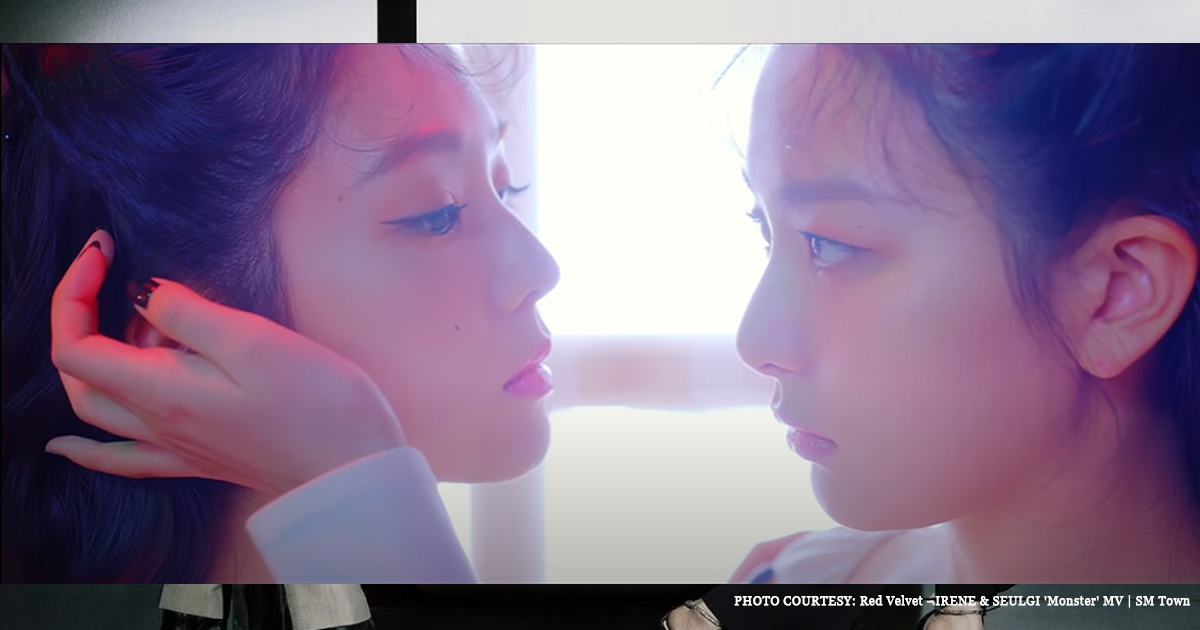 K-pop craze has truly become a global phenomenon. Thanks to this craze, there is a breadth of K-pop merchandise in the market with new releases almost every week! Whether it's RV Irene and Seulgi's Monster, Blackpink's How You Like That, Chungha's Play, and more, K-Pop undeniably takes over the entertainment industry. Keep up with K-pop merch in Korea new releases with Buyandship — you can now get your hands on your favorite merchandise without shelling big bucks for international shipping. Count on Buyandship to ship your purchases to your doorstep in the Philippines safely and affordably.
Disclaimer: When purchasing an item, please read our Prohibited Item Catalog and note our Shipment Size Restriction, which states that the parcel should not exceed 20 lbs and the sum of 3 sides must not exceed 99cm. Liquids, CDs/ DVDs, and Bulk Shipments are also NOT allowed.
---
BUYANDSHIP TOP PICKS: KPOP MERCHANDISE
Merchandise has become an integral part of the K-Pop business. Many fans are supporting their favorite artists not only by listening to their music but also by purchasing the things they release. Aside from albums that obviously everyone is aware of, there are plenty of other collectibles designed to please us.
#1 KPOP LIGHTSTICKS

BTS Lightstick
KRW 94,485.80
Cokodive
Shop Now🔗Click Here

Red Velvet Official Lightstick
KRW 35,000.00
G-Market
Shop Now🔗Click Here

Monsta X Official Lightstick
KRW 35,000.00
G-Market
Shop Now🔗Click Here

BTS x Puma Basket Patent Sneakers
KRW 132,204.21
Kpop Town
Shop Now🔗Click Here

AB6IX Logo Bucket House
KRW 37,171.15
Kpop Town
Shop Now🔗Click Here

BTS x FILA Voyager T-Shirt
KRW 43,185.90
Kpop Town
Shop Now🔗Click Here

Exo Present Photo Book
₩33,000
G-Market
Shop Now🔗Click Here

Twice Monograph (More & More)
₩30,000
G-Market
Shop Now🔗Click Here

WJSN 1st Photo Book
₩40,000
G-Market
Shop Now🔗Click Here

NCT Neo Zone Phone Case
₩31,878.18
KPop Town
Shop Now🔗Click Here

Kang Daniel Kakao Phone Case
₩27,547.56
KPop Town
Shop Now🔗Click Here

Twice Phone Case
₩17,000
G-Market
Shop Now🔗Click Here
Now, this is just the tip of an iceberg. I'm sure there are lots of Kpop Merchandise and Kpop Groups that wasn't included in the article above, don't worry! We will be creating a Kpop Series to highlight your favorite groups from where to buy the best and affordable merch from South Korea (Delivered to the Philippines) to Buyandship Top Picks and why is it worth it.
Note: We hope you loved the products we recommended! We just wanted to clarify that the prices are accurate as stated in the time of publication. We do not own any of the pictures or products, all credits are due to the sites mentioned above.
Register here and have your items shipped straight to your home in the Philippines
👉 Register | Buyandship Philippines
Learn how to purchase your favorite products using Buyandship
👉 How to Buy Products From Using Buyandship
---
See a pricing calculator and parcel restrictions below. No bulk shipments 10 units max per shipment.

Please note that if the total value of your shipments is above Php 10k there will be PH customs clearance fees, separate from our shipping fee that is paid to a local courier, either COD or bank transfer, and sent to your home. If Php 10k or below, then you will only pay our shipping fee 🙂
To enjoy no duty and tax, you need to checkout from HK under Php 10k total value of shipments regardless of how many shipments, then TRACK until it passes PH customs, then send the next batch.
It's also worth noting that each household member's name can create their own account to enjoy each Php 10k under
Step 1: Each of your household members can open an account and each can enjoy under Php 10k. Sign them up now in here.
Step 2: When each household member signs up they also get Php 50 free credits. That means more savings for your household!
Step 3: You can also ask them to use your referral code when they sign up so both of you can earn more credits and have more savings 🙂
---
➡️ Learn how to purchase your favorite products from other sites using Buyandship
---
Looking for a community that can relate to your Buyandship Experience with great deals every day to inspire your next overseas shopping? Join our official Facebook Group now. See you there!

---
Is this your first time using our Buyandship service? Here are a few things you should know:
A flat fee of Php 350/lb will be charged for overseas shipment whether it is from our USA, UK, Japan, Korea, Australia, Indonesia, Italy, Thailand, Hong Kong, China, or Taiwan warehouses. All the same rate! With a few easy steps, your product purchases will be delivered to you in no time.
SIGN UP NOW to gain access to our overseas warehouses, and get FREE PHP 50 credit to use for your next shipping fee!
Here is a video tutorial on How to Sign up with Buyandship.