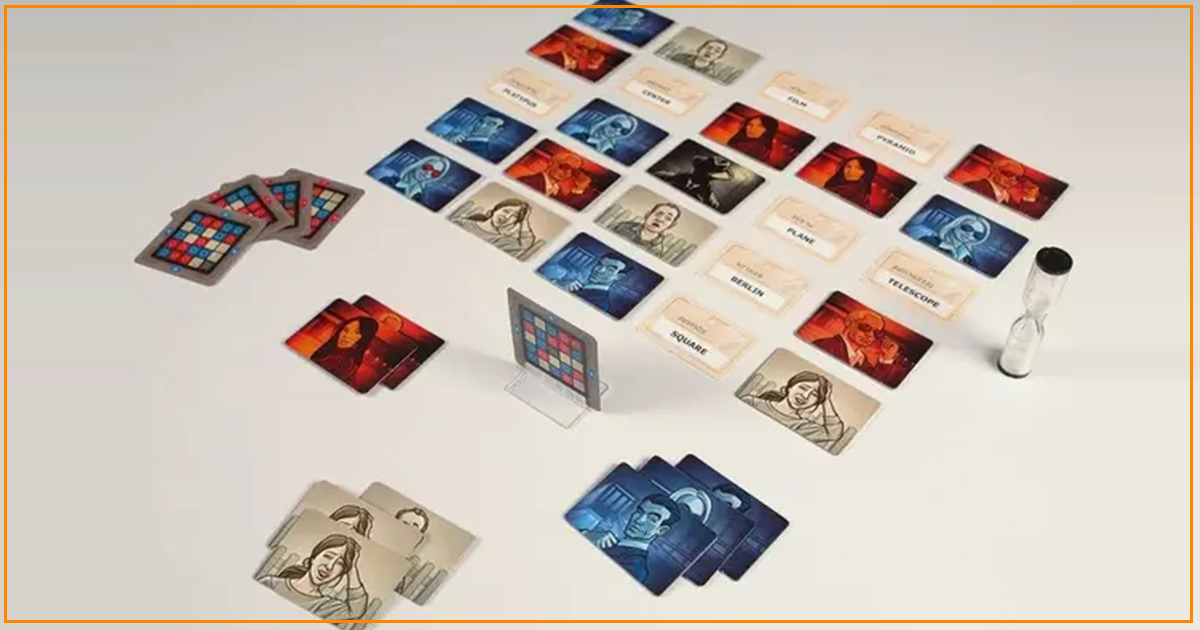 During these restrictive and often boring lockdown measures throughout the coronavirus pandemic, households across the globe have been looking for alternative ways to pass the time over the last few months. Of course, technology has helped people to stay in touch, but there has also been a huge rise in the popularity of good old-fashioned board games.
With the increasing numbers of confirmed cases, it's best to stay at home even though some restrictions have been eased up. Check out our recommended board games for that would be perfect to play with your family or loved ones.
---
#1 PANDEMIC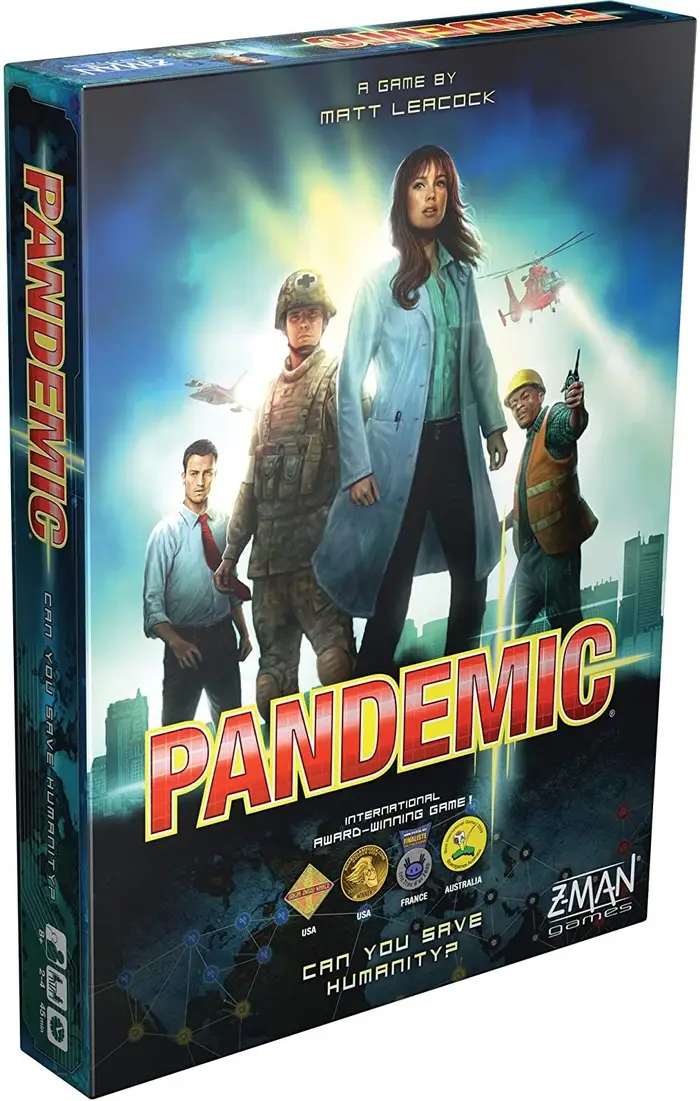 This board game from 2008 that just hits a bit different in 2020 — it's up to you to cure the world of four deadly diseases all in an hour's work. Low stakes, really!
How to play: As a group, you'll rely on the specialized skills of your given deck (medic, scientist, dispatcher, quarantine specialist, researcher, etc.) to save humanity from four diseases threatening the world. You'll travel the world collecting cards to help you in your research. Too many outbreaks? You're out.
Number of players: 2–4
Recommended age: 13+
---
#2 TREKKING THE NATIONAL PARKS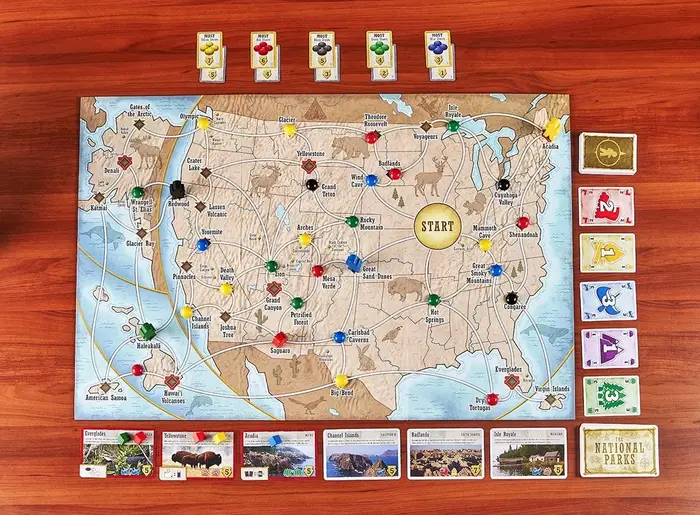 For when actual travel isn't in the cards, so to speak. This fun-for-the-whole-family event will have everyone reminiscing about visits to the natural wonders or, at the very least, penciling in some new bucket list items.
How to play: Players get points by claiming Park Cards and collecting trail stones as they move their way across the board (read: country). Trivia and fond memories to follow!
Number of players: 2–5
Recommended age: 10+
---
#3 ROOT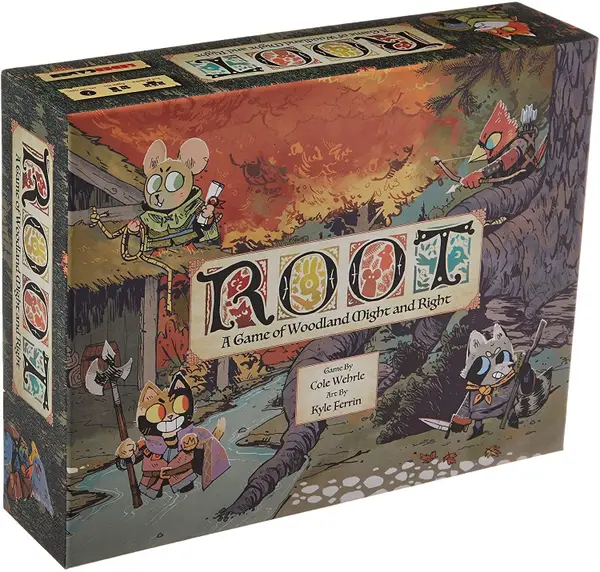 If you're an experienced gamer who prefers to show no mercy on your teammates; And has a soft spot for cute woodland illustrations.
How to play: Each faction is fighting for control of a forest kingdom (Marquise de Cat, the Eyrie Dynasty, the Woodland Alliance, and the solo Vagabond). The first to gain 30 victory points wins. While this may sound easy, most players admit there's a pretty steep learning curve, and you'll definitely want to watch a video demo before launching into it.
Number of players: 2–4
Recommended age: 14+
---
#4 GLOOMHAVEN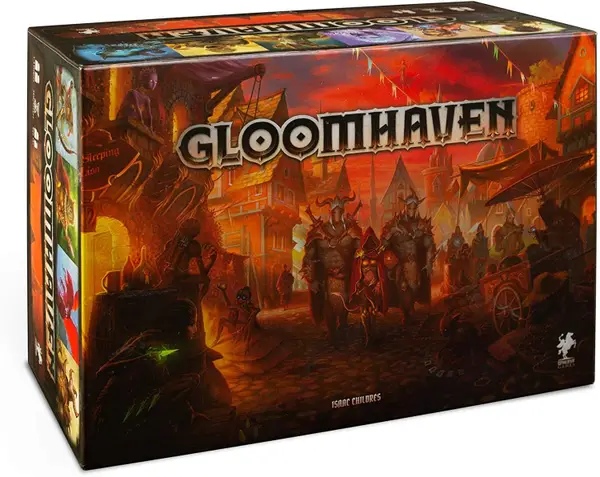 If you're not scared off by a 22-pound box and have an affinity for twisty and dark choose-your-own-adventures.
How to play: This tactical combat game requires every player to take on the role of a "wandering adventurer" with their own specialized skills. Players will also fight against monsters, determined by an innovative card system.
Number of players: 1–4
Recommended age: 12+
---
#5 CODENAMES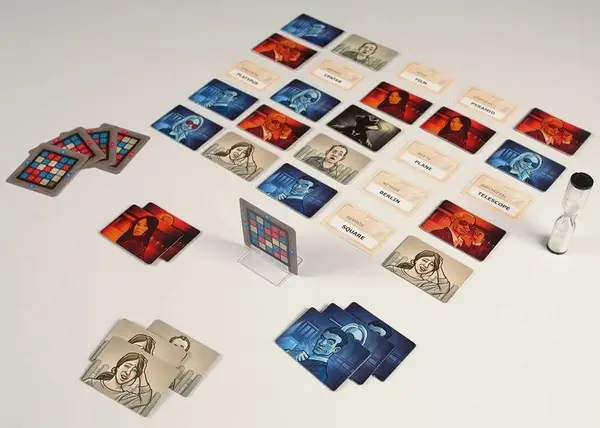 The word association game played in the vein of Battleship, that'll have you strategically picking your words to guide your teammates to victory.
How to play: Two teams compete to figure out the assigned codenames of everyone on their teams, while avoiding guessing the names of their opponents. Or worse: guessing a name that falls on a "game over" square.
Number of players: 2–8+
Recommended age: 14+
---
#6 EXPLODING KITTEN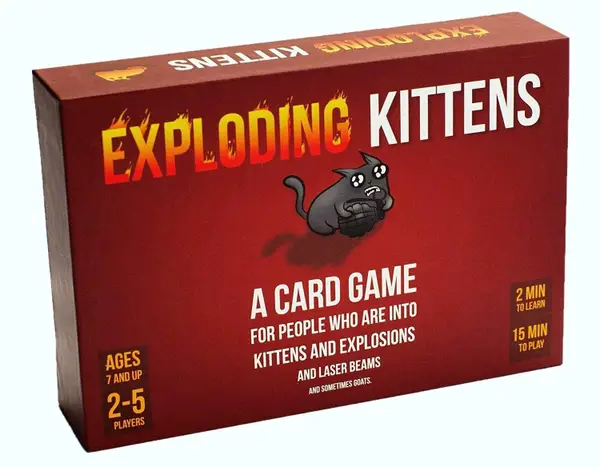 The Oatmeal-illustrated cult favorite, in which you simply have one job: Don't draw the exploding kitten card, for crying out loud!
How to play: A Russian roulette-style game in which players take turns drawing cards, hoping not to draw the dreaded namesake one (game over, if they do). "Defuse cards" — laser pointers, kitten yoga, and catnip sandwiches — will allow them to offset the damages (and stay in the game).
Number of players: 2–5
Recommended age: 7+
---
#7 SUPERFIGHT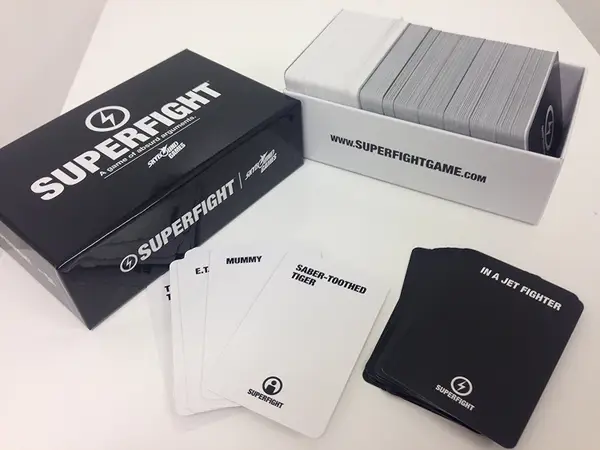 Perfect for anyone who'll argue about anything until they're blue in the face.
How to play: You'll combine a character card with attribute cards to create the ultimate fighter. Think Abraham Lincoln with long metal claws that pop out of his hands. Then: you'll go head-to-head with another player who has done the same, using your most persuasive debating skills to logically deduce why your combo would triumph in battle. Your group will vote on who has made the best, most emphatic case for the winning fighter.
Number of players: 3–10
Recommended age: 8+
---
#8 I DISSENT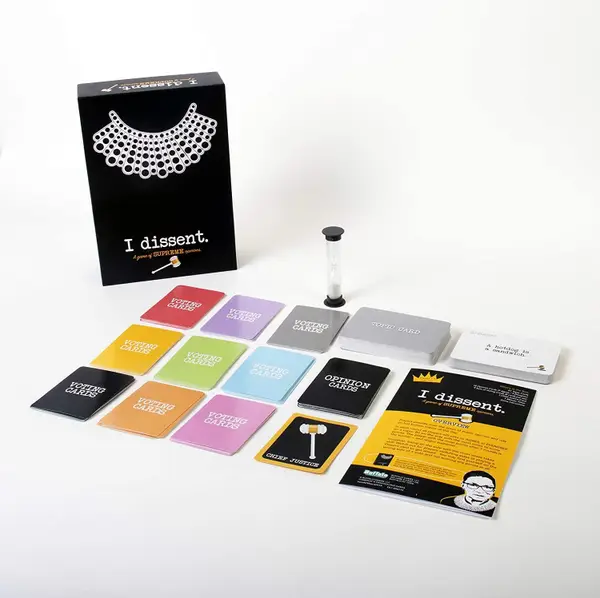 The RBG-inspired game, that forces you to be the most compelling arguer of trivial nonsense in the "courtroom."
How to play: Players take turns in seven rounds choosing voting cards and opinion cards. Maybe the argument is: Cats are jerks — agree or disagree. You must persuasively argue your side and win the vote of the Chief Justice. Peggy Wang shared last year that when she played the game, her group "ended up having a 30-minute discussion about whether you're supposed to leave a tip when staying in a hotel."
Number of players: 3–9
Recommended age: 14+
---
#9 ESCAPE ROOM: THE GAME
If you've ever thought, "wow I'd love to go to one of those Escape the Room challenges but I also don't want to….escape my room!"
How to play: You have three missions: "Secret Agent," "The Dentist," and "Space Station." Solving puzzles, finding clues, and working together you'll have 60 minutes to GTFO.
Number of players: 3–5
Recommended age: 16+
---
#10 BETRAYAL AT HOUSE ON THE HILL
Betrayal At House on the Hill for fans of cheesy horror and/or Dungeons and Dragons.
How to play: You build your own haunted mansion and then try to escape it alive. There are 50 "fiendish scenarios" and dangers in every room so each time you play, a new story emerges.
Number of players: 3–6
Recommended age: 12+
---
Note: We hope you loved the products we recommended! We just wanted to clarify that the prices are accurate as stated in the time of publication. We do not own nor sell any of the products above. All credits are due to the Amazon alone.