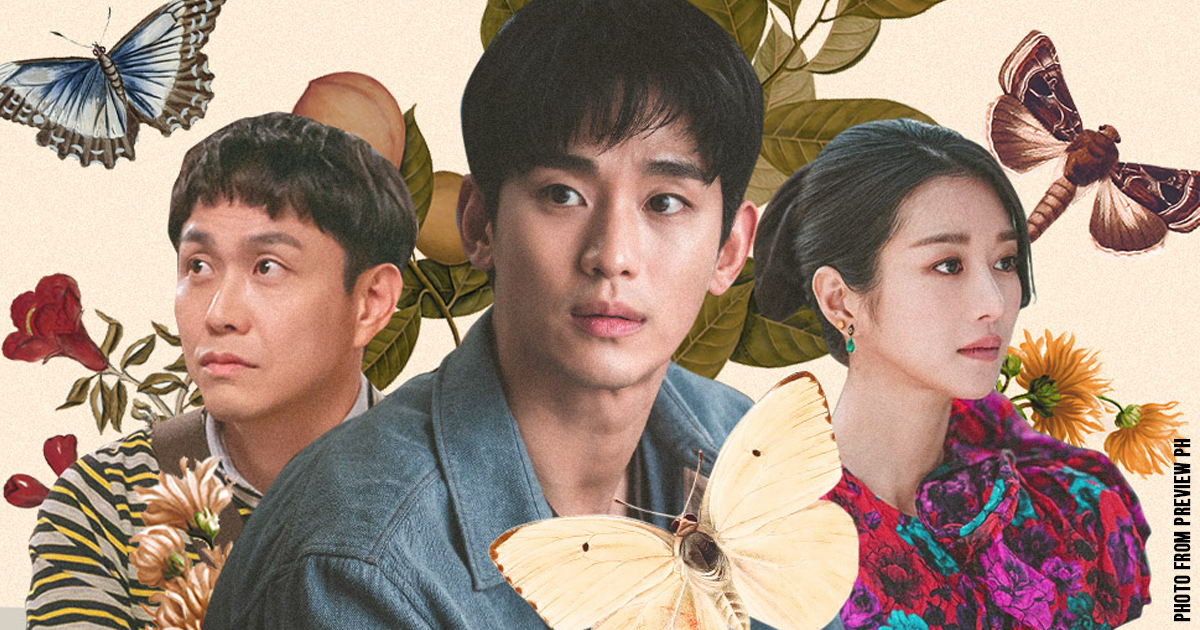 You're probably as obsessed with the new K-Drama Series 'It's Okay Not to Be Okay,' as much as we are. We mean, it's got everything you could ever ask for in a gripping series: a great plot, lovable characters, stop-motion animation, and yes, impeccable wardrobe. There's a lot of articles going around on how expensive Seo Ye Ji's designer outfits were, so if you're like us, who wanted to be as stylish as her without going broke, here's a list of our favorite outfits and where to dupe it.
---
Dupe These Outfits From "It's Okay Not to Be Okay"
SEO YE JI'S BLACK BLAZER DRESS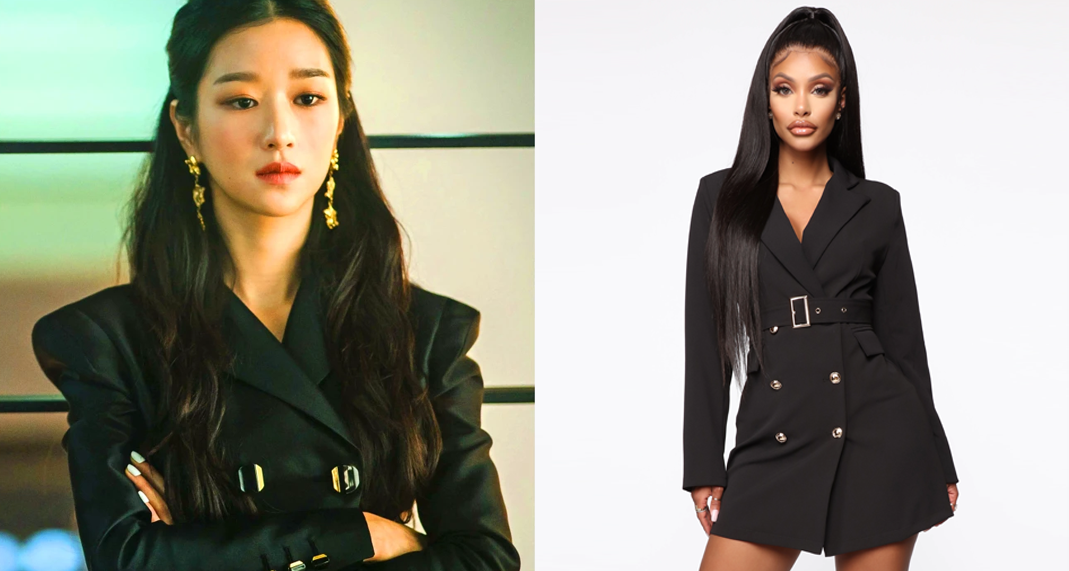 Who would forget this unforgettable fashion moment for Ko Mun-Yeong! For her book signing event, she wore a mini suit dress with structured shoulders and a pleated skirt, but what's more notable was how she paired it with above-the-knee black hosiery and Bottega Veneta's platform-heeled brogues that gave her legs for days. Look expensive as Ko Mun-Yeong without breaking your bank.
---
SEO YE JI'S EMBROIDERED LACE DRESS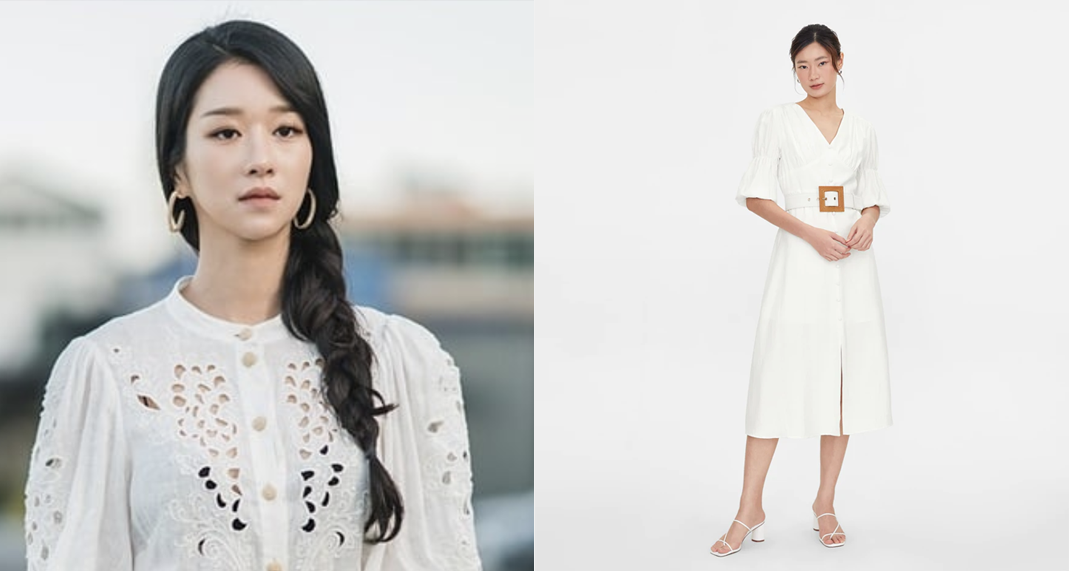 In this Episode, Ko Mun-Yeong had a dramatic encounter not only with Moon Gang-Tae but also with her dad. And if we didn't know any better, we'd think she's having the perfect day because she looked like a ray of sunshine in this white Floral Lace Dress. Her original dress is a Zimmerman Frock which can be quite expensive. But here's an alternate option for you and even though it is not embroidered, it's as cute and stylish as the original one plus it includes a buckle belt so it's basically a win-win.
---
KIM SOO HYUN'S ACID-WASH DENIM JACKET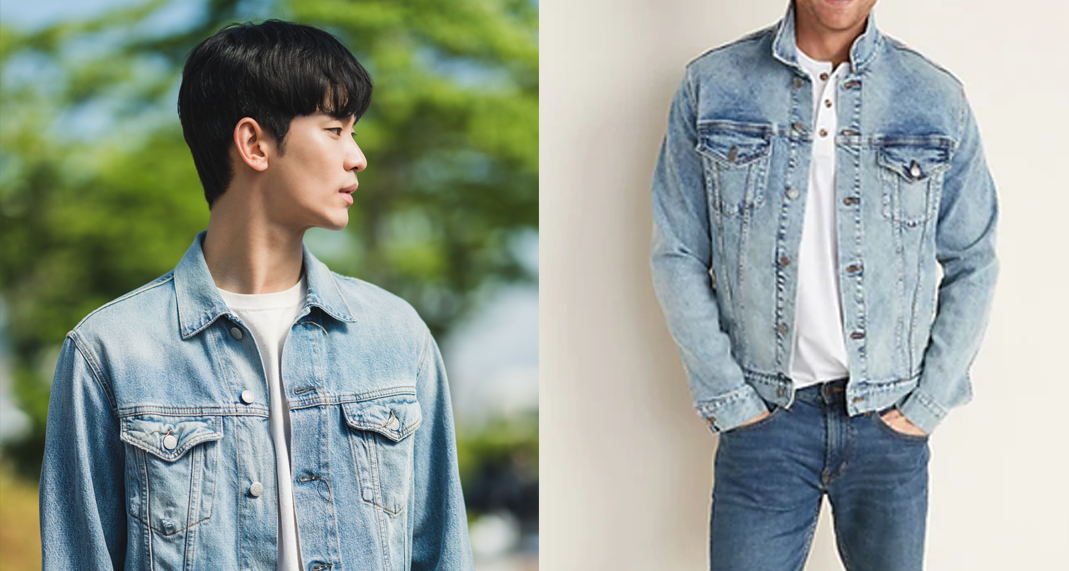 Gang Tae has always watched over his brother, his outfits on the show usually represent something casual and comfortable. Cop Gang Tae's look aka Acid-Wash Denim Jacket over corduroy pants, we find you a replica of his denim jacket that wouldn't cost you that much.
---
OH JUNG SE'S STRIPED SWEATSHIRT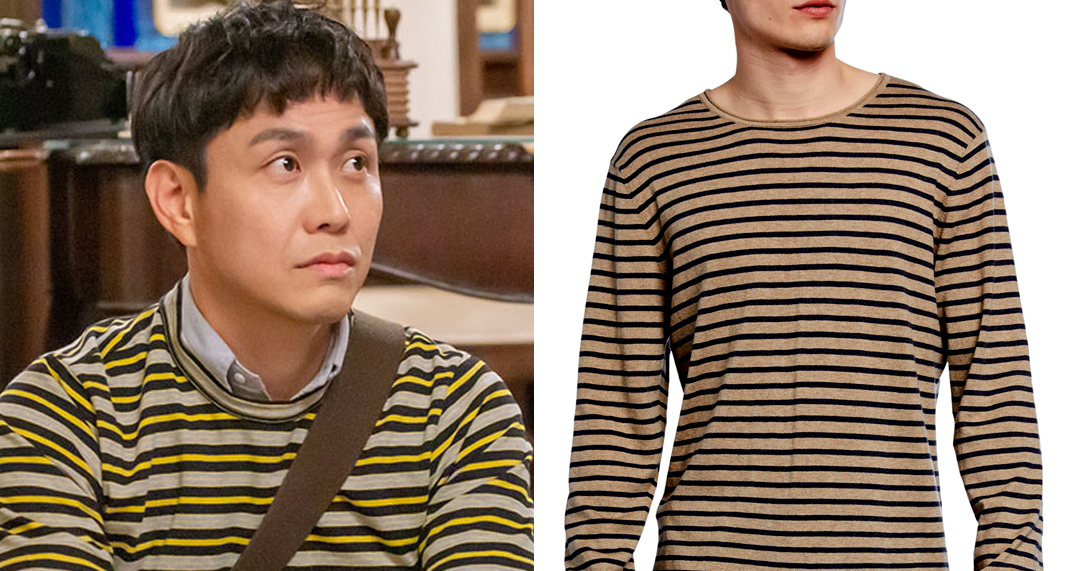 Gang Tae's older brother, Sang Tae, is diagnosed with Autism Spectrum Disorder. And so, the show's director, Sang Gyeong, thoroughly researched the behavior of people who are also diagnosed with it to give him proper representation. As you can see on the show, Sang Tae usually wears repetitive patterns, more specifically, stripes. And as common the pattern stripe is, this black and yellow stripe sweatshirts are actually difficult to find. Here's a dupe from Neiman Marus.
---
SEO YE JI'S FLORAL FROCK DRESS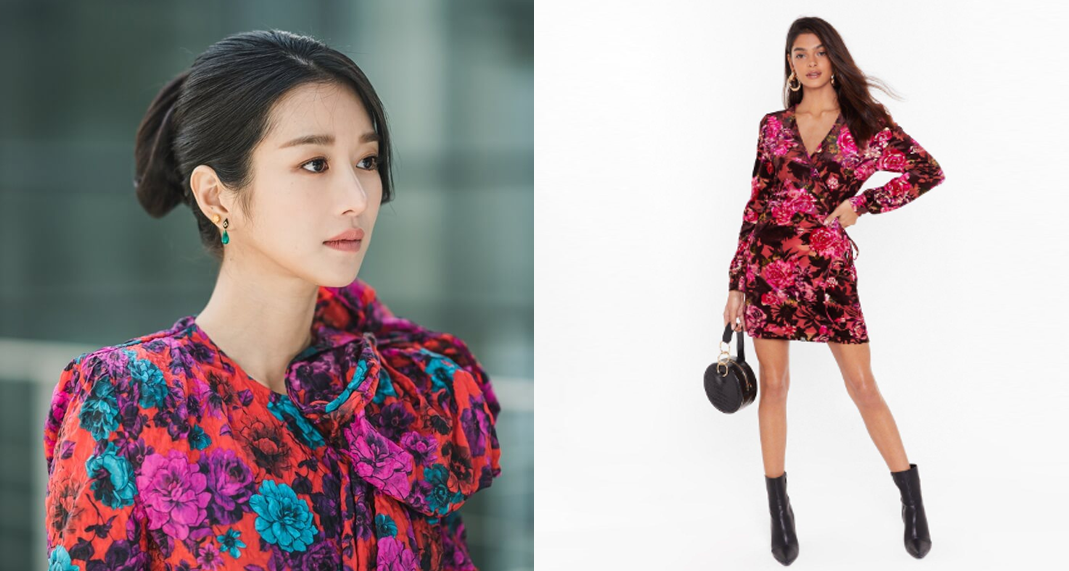 If you think our unconventional heroine can only rock black outfits, think again! Ko Mun-Yeong was every bit a blooming lady in this multi-colored, body-hugging floral frock that features a statement bow on one shoulder. Power! Steal a more affordable version of this from Nasty Gal!
---
See a pricing calculator and parcel restrictions below. No bulk shipments 10 units max per shipment.

Please note that if the total value of your shipments is above Php 10k there will be PH customs clearance fees, separate from our shipping fee that is paid to a local courier, either COD or bank transfer, and sent to your home. If Php 10k or below, then you will only pay our shipping fee 🙂
To enjoy no duty and tax, you need to checkout from HK under Php 10k total value of shipments regardless of how many shipments, then TRACK until it passes PH customs, then send the next batch.
It's also worth noting that each household member's name can create their own account to enjoy each Php 10k under
Step 1: Each of your household members can open an account and each can enjoy under Php 10k. Sign them up now in here. 
Step 2: When each household member signs up they also get Php 50 free credits. That means more savings for your household!
Step 3: You can also ask them to use your referral code when they sign up so both of you can earn more credits and have more savings 🙂
---
➡️ Learn how to purchase your favorite products from other sites using Buyandship
---
Looking for a community that can relate to your Buyandship Experience with great deals every day to inspire your next overseas shopping? Join our official Facebook Group now. See you there!

---
Is this your first time using our Buyandship service? Here are a few things you should know:
A flat fee of Php 350/lb will be charged for overseas shipment whether it is from our USA, UK, Japan, Korea, Australia, Indonesia, Italy, Thailand, Hong Kong, China, or Taiwan warehouses. All the same rate! With a few easy steps, your product purchases will be delivered to you in no time.
SIGN UP NOW to gain access to our overseas warehouses, and get FREE PHP 50 credit to use for your next shipping fee!
Here is a video tutorial on How to Sign up with Buyandship.