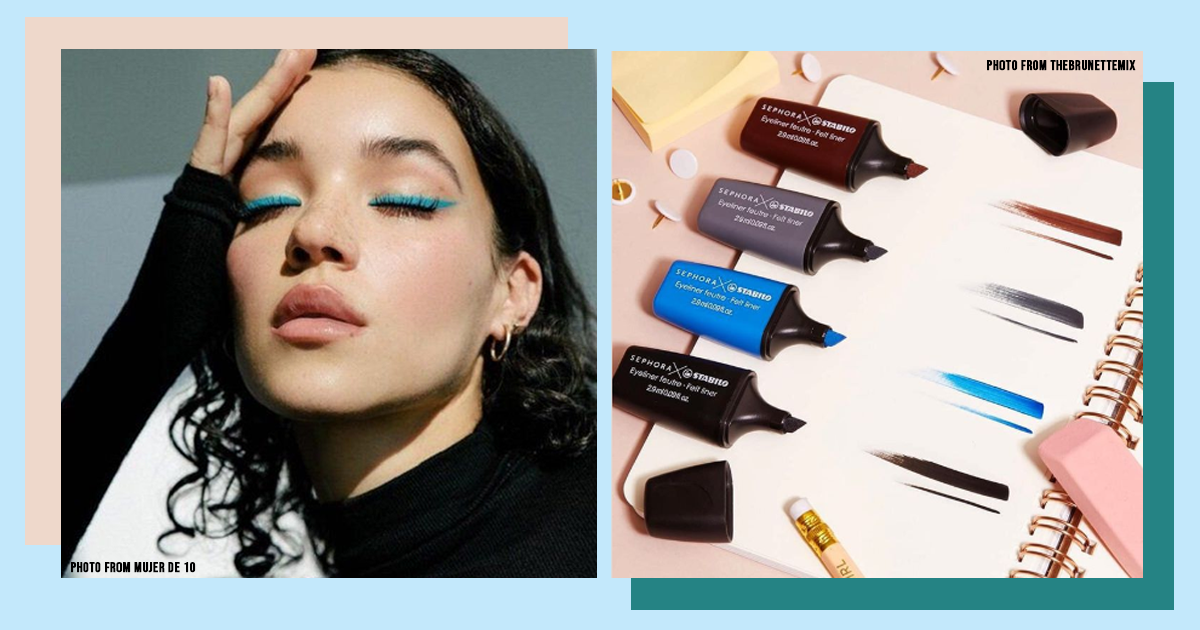 Usually, by this time of the year, bookstores are filled with students buying school supplies. We always looked forward to the first week of school since it gave us a chance to use and show off our new cute pens and notebooks. However, given the current pandemic, schools are adopting an online learning curriculum. This means there's not much need for school supplies since students will be glued to their laptops and similar gadgets. Whether you wanted to allocate your school supplies budget in a different area or you just wanted to reminisce the old times, may we interest you with these stationery-inspired cosmetics?
---
🌟 Why Buyandship? 🌟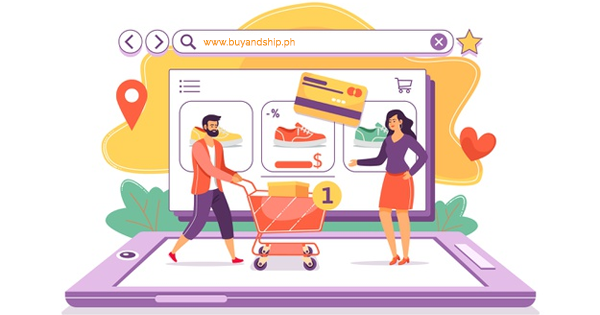 We have the lowest shipping fee in the Philippines
We do not overcharge since our shipping rate is purely based on weight
We enable you to shop in 12 (U.S., U.K., JAPAN, KOREA, INDONESIA, ITALY, AUSTRALIA, CHINA, HONGKONG, TAIWAN, CANADA, AND THAILAND) locations worldwide
We have FREE consolidation service and FREE storage of shipment up to 42 days
We shipped your favorite items from abroad straight to your doorstep in the Philippines
Tracking is so easy!
Save money by taking advantage of great deals only happening abroad.
---
Stationary-Themed Cosmetics That Wouldn't Look Out of Place in Your Online Classes
An industry that loves itself a bit of nostalgia, cosmetic brands have started taking inspiration from the stationery cupboards of our school days. Remember those four-color retractable pens, where you clicked down each shade? Well, there's now a makeup version of that. Check out our top picks when it comes to stationary-themed makeup:
⓵ Sephora x Stabilo Eyeliners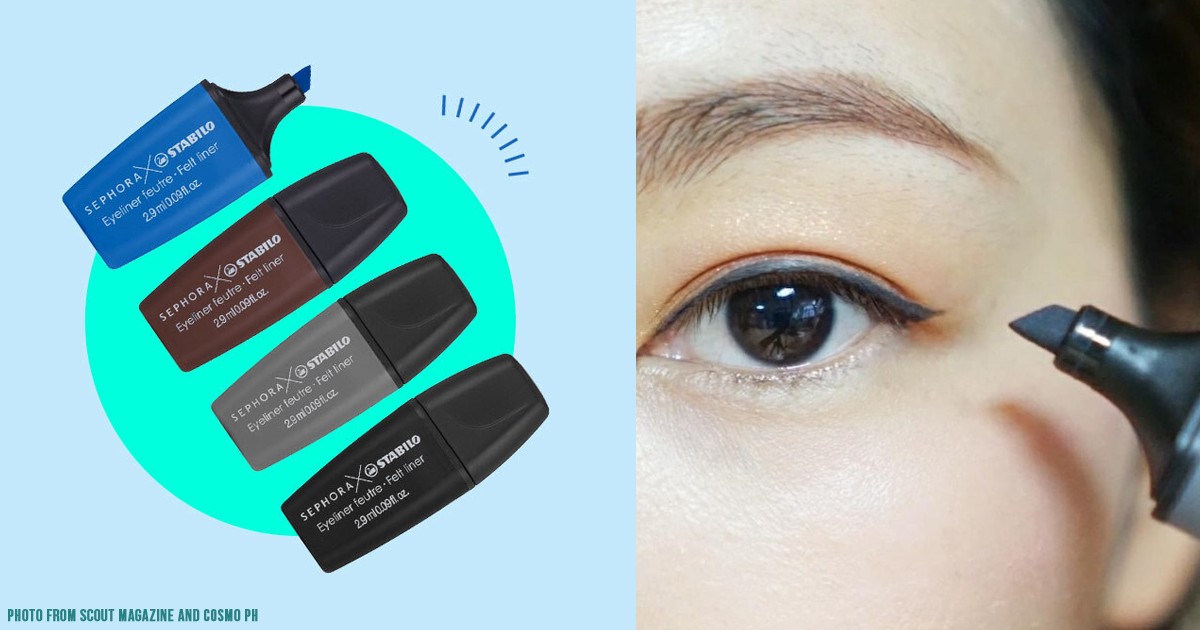 Still can't get that perfect cat-eye look? Sephora recently collaborated with Stabilo to create cute eyeliners in the shape of mini highlighters! Say goodbye to messy winged or tapered tip and hello to a stable and more controlled application. They have four shades: Ink Splash (Black), Back to School (Grey), Chocolate Break (Brown) and Summer Holiday (Blue).
---
⓶ Crayola Customisable Lip Palette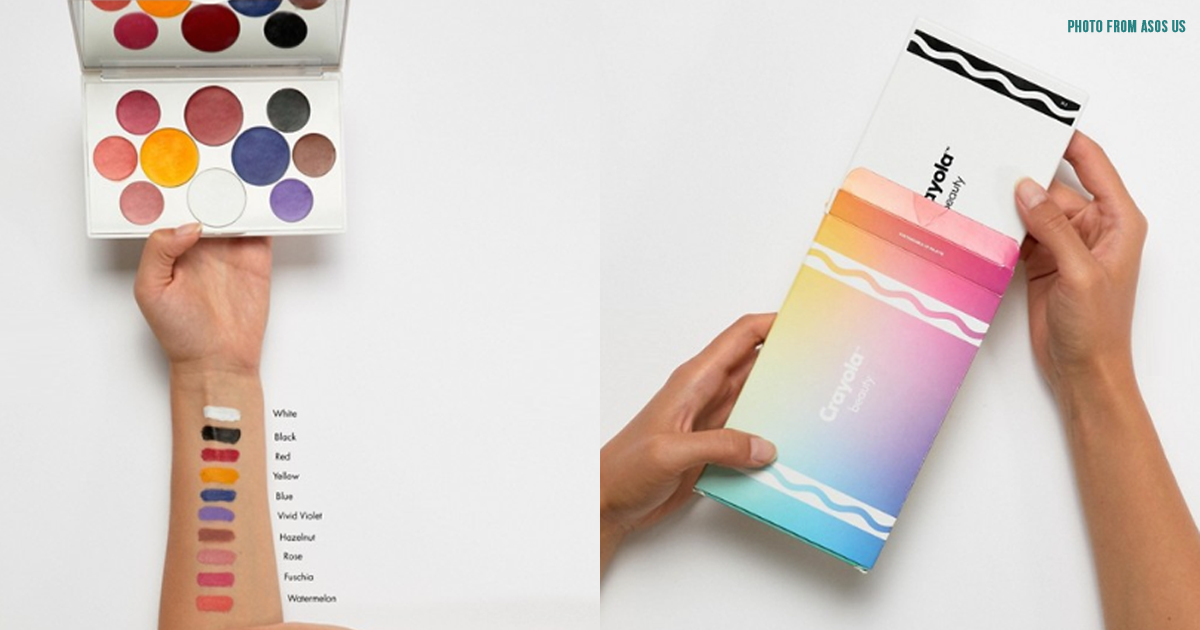 Crayola has only gone and launched a range of makeup based on its COLORFUL crayons, and our inner child is beyond excited. Celebrating individuality and self-expression, the brand's ultra-creamy, multipurpose face crayons are great for blending and experimenting. Take this Lip Palette, for example, you can mix any of the 10 creamy lip shades from this palette to create your own custom shades! Unleash your inner creativity and finally achieve that lip shade that you've always wanted.
---
⓷ Benefit's Brow Contour Pro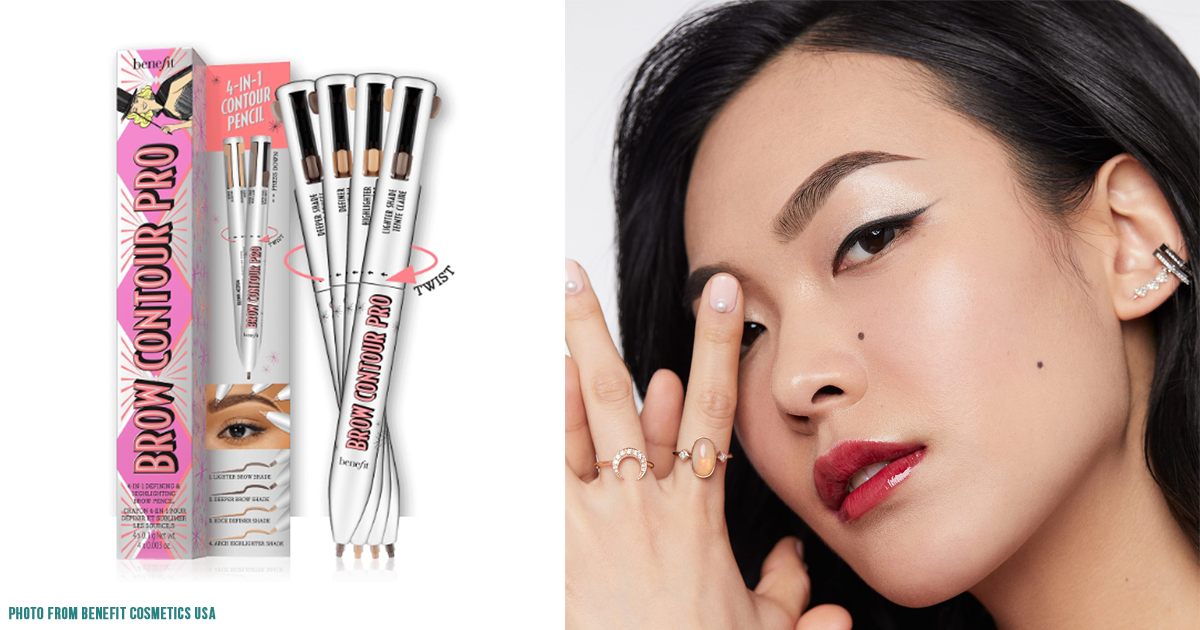 This multi pen-looking brow pencil helps you fill in and highlight your brows. It features a lighter brow shade, deeper brow shade, edge defined, and arch highlighter to create clean, shaped brows with depth & dimension. Plus, it can even fit in your pencil case like the real thing!
---
⓸ Crayola Beauty's Color Crayon Trio
The beauty world's obsession with back-to-school staples doesn't stop there though. Launching exclusively on Asos, Crayola introduced its very own cosmetics range inspired by its line of brightly colored crayons. And if you're looking for an all-around makeup product, Crayola Beauty's Color Crayon Trio might be something you'd want to consider adding to cart. Aside from a wide range of pigment, the Color Crayon Trio can be used on your eyes, lips, and cheeks.
---
⓹ Moschino + Sephora Markers Lip Set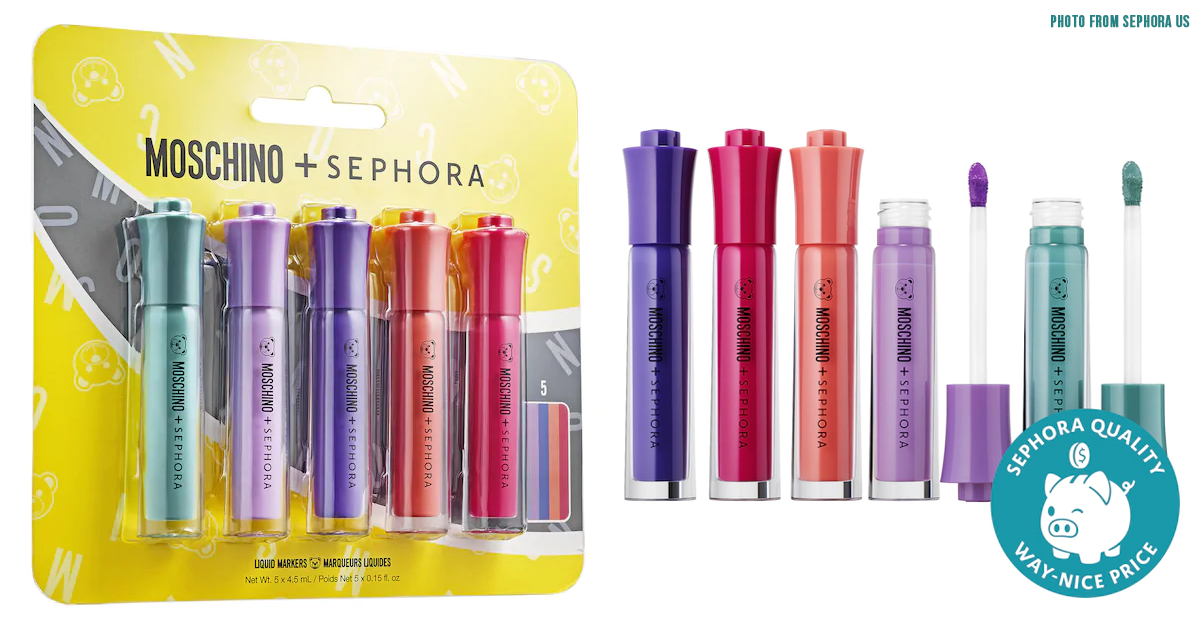 Moschino and Sephora teamed up for their new markers lip set, it's a limited-edition lip set featuring five matte lipsticks, inspired by the working woman. Aside from giving you a bright lip color, the Liquid Markers Lip Set takes you back to your elementary arts and crafts lesson. And if you're feeling extra creative, you can probably use them as eye paint too.
---
⓺ Crayola Highlighter Crayon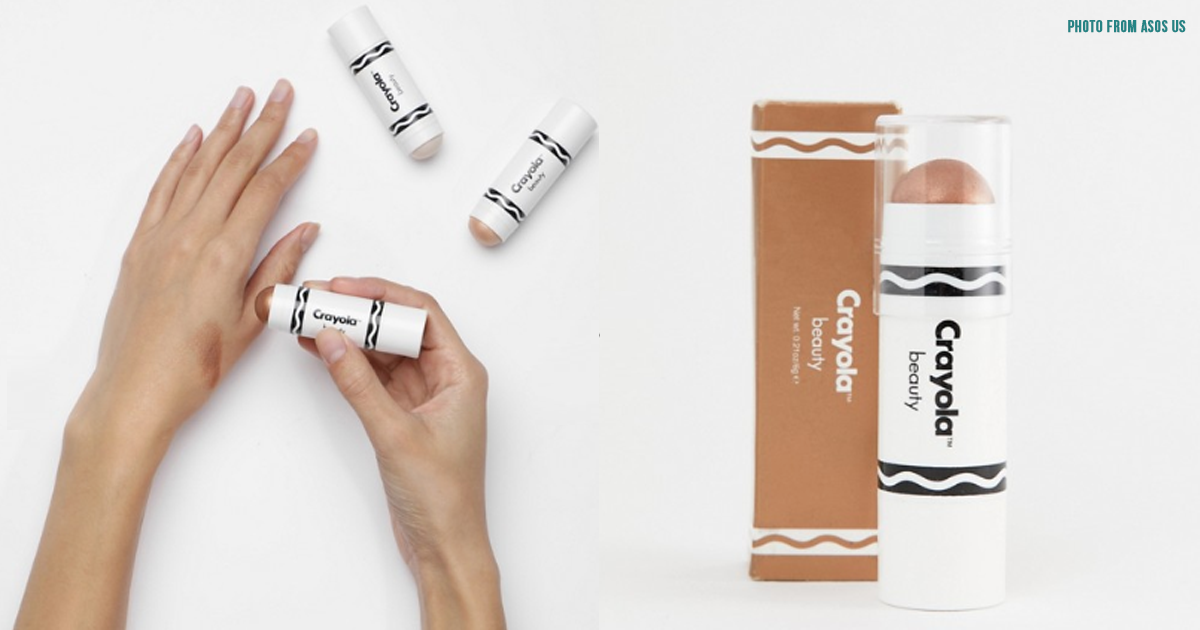 Eat, sleep, highlight, repeat. This Highlighter Crayon is your go-to product if you wanted to look fresh and glowing while staying at the comfort of your couch. Its ultra-creamy texture makes it easier to blend so, you can enjoy an effortless glow whenever wherever the light hits.
---
Note: We hope you loved the products we recommended! We just wanted to clarify that the stocks and prices are accurate as stated in the time of publication. All of the products we recommended may be subject to change. We do not own nor sell any of the products above. All credits are due to the respective brands we mentioned above.