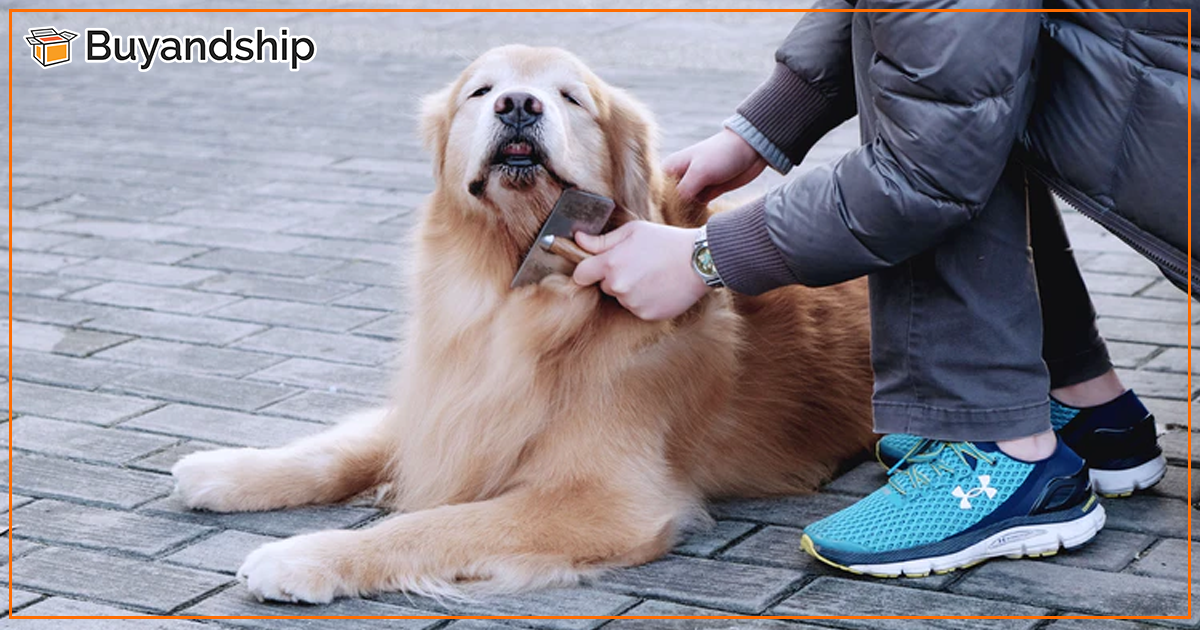 We appreciate our pets every day. But it's during trying times like these when their unconditional positivity and companionship bring us even more frustration and joy. As part of showing our love and dedication to these animals, we compiled our favorite pet products from Amazon that will completely help both you and your pet, because let's be real, you deserve nothing but the best!
---
Incredibly Useful Products From Amazon For Every Pet Parents
Having a pet is great, but it's not always easy. To make your life a little easier as a pet parent, from a pet grooming brush to glow-in-the-dark collar, we collated a few incredibly useful products to help you out.
⓵ Pet Grooming Brush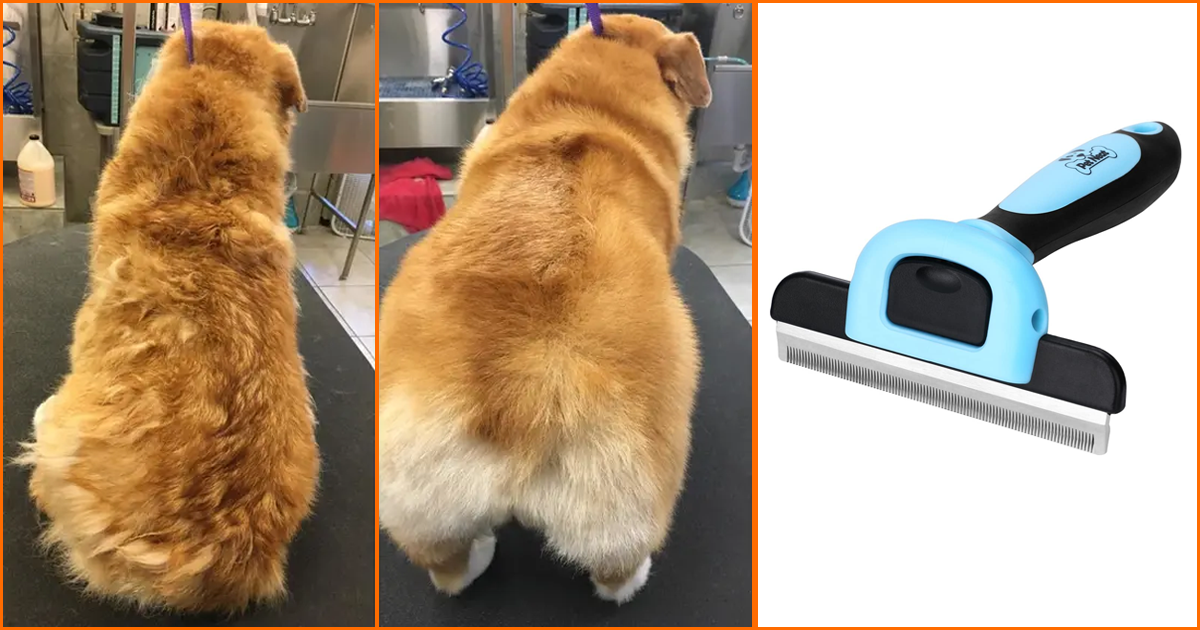 A pet brush with thin, long teeth capable of getting to the undercoat. A good brushing means a silkier coat — and best of all, less shedding. Leave behind the grooming headache because this removes up to 95% of dead hair and tangles from your cat and dog easily in Just 10 Minutes!
---
⓶ Dog Paw Cleaning Device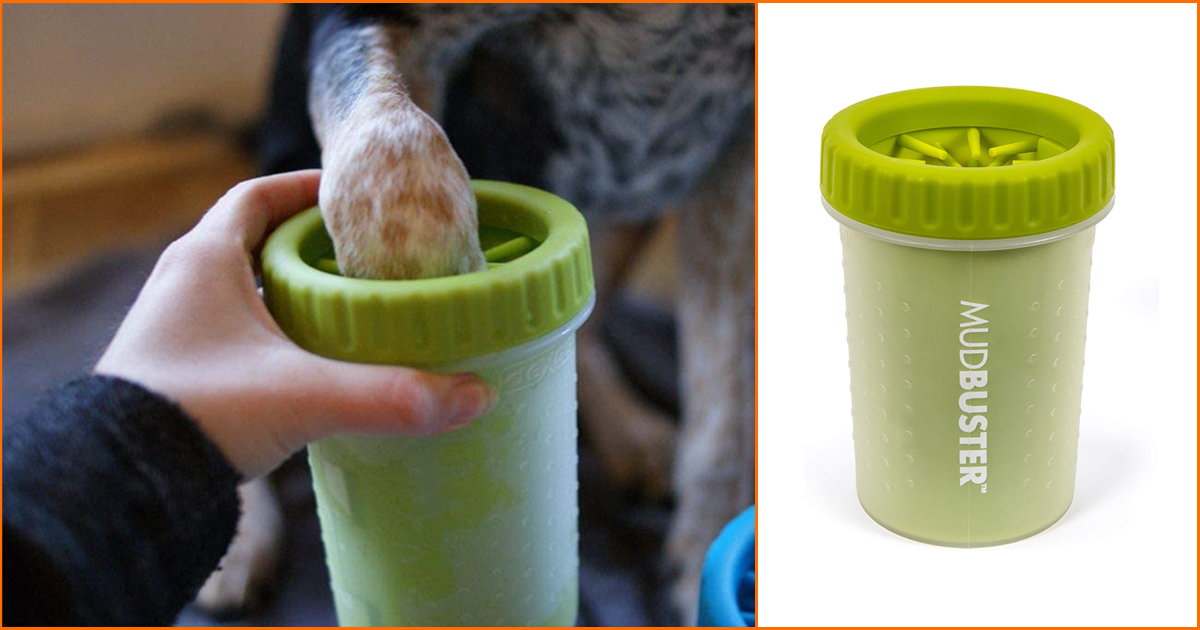 A dog paw cleaning device so Sachi doesn't mess up your clean home every time they come back inside. The gentle silicone bristles will help remove dirt and mud from your dog's paws- keeping the mess in the MudBuster and not in your house. It's also super handy especially after trips to the park, after walks or hikes, or by your backdoor.
---
⓷ Toy Wall Suction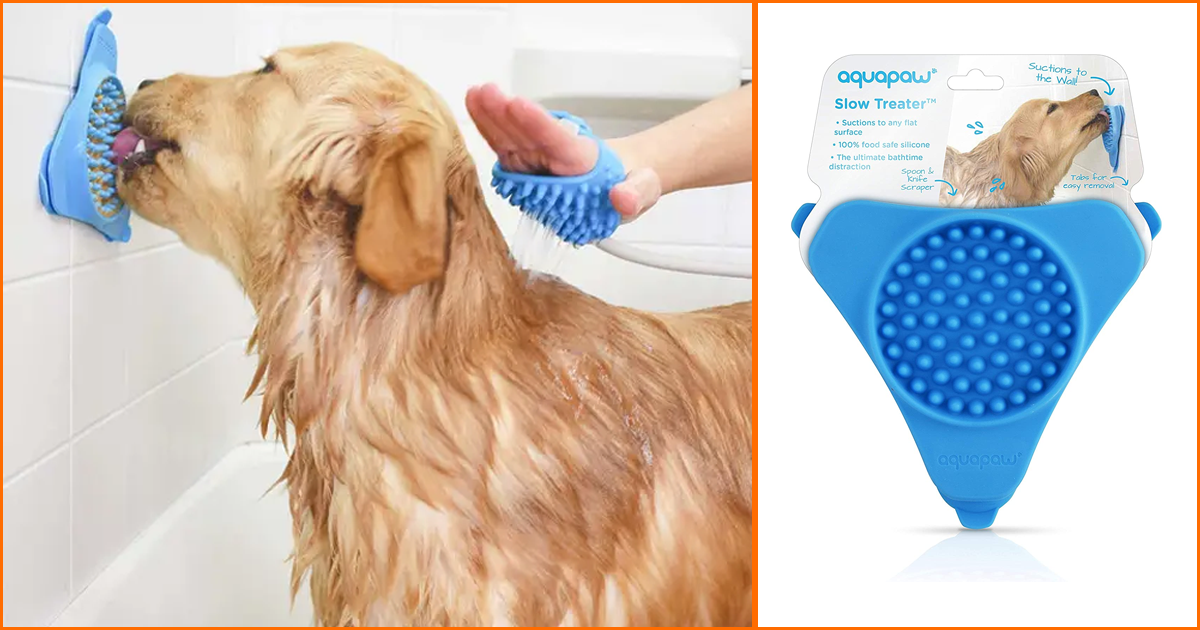 This toy wall suction that you can fill with peanut butter so your dog will have something to distract themselves from the unimaginable horror of bath time. It's 100% FDA-grade Silicone and it has wings for easy placement, tabs for easy removal. The best part? It's dishwasher and freezer safe!

---
⓸ "Did You Feed the Dog?" Tab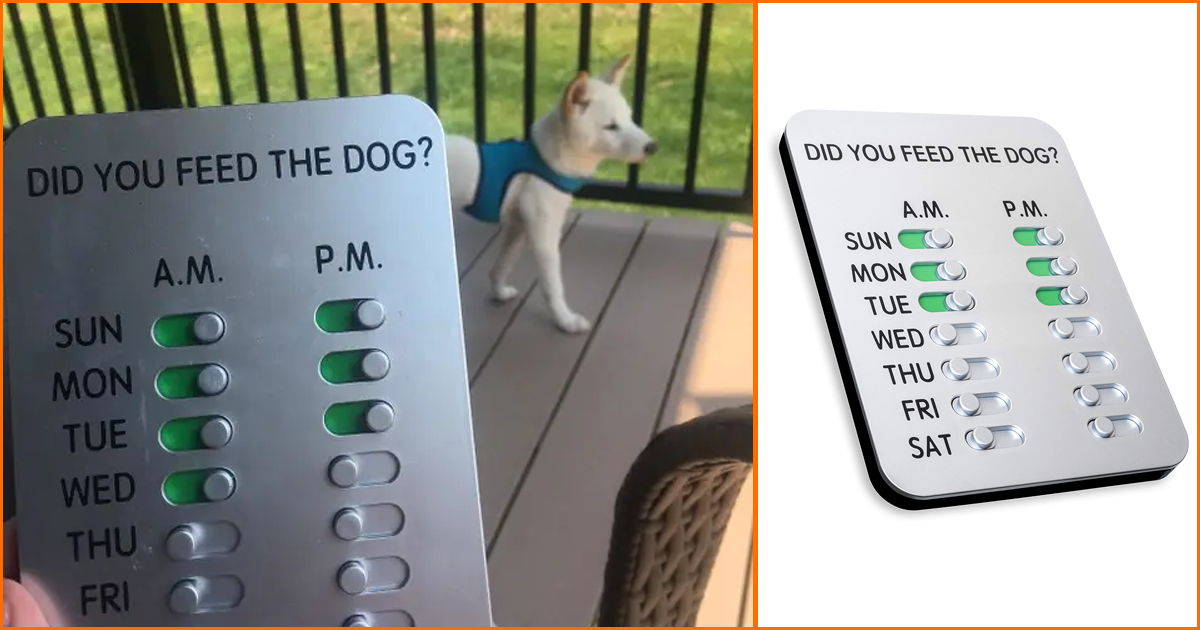 This handy device that keeps track of whether or not the dog has been fed. Those hungry puppy dog eyes aren't fooling anyone now, Sachi! It's made of high-impact ABS plastic and mounts almost anywhere plus adhesive mounting squares included in the purchase. Fun!
---
⓹ Dragon Harness For Your Lizard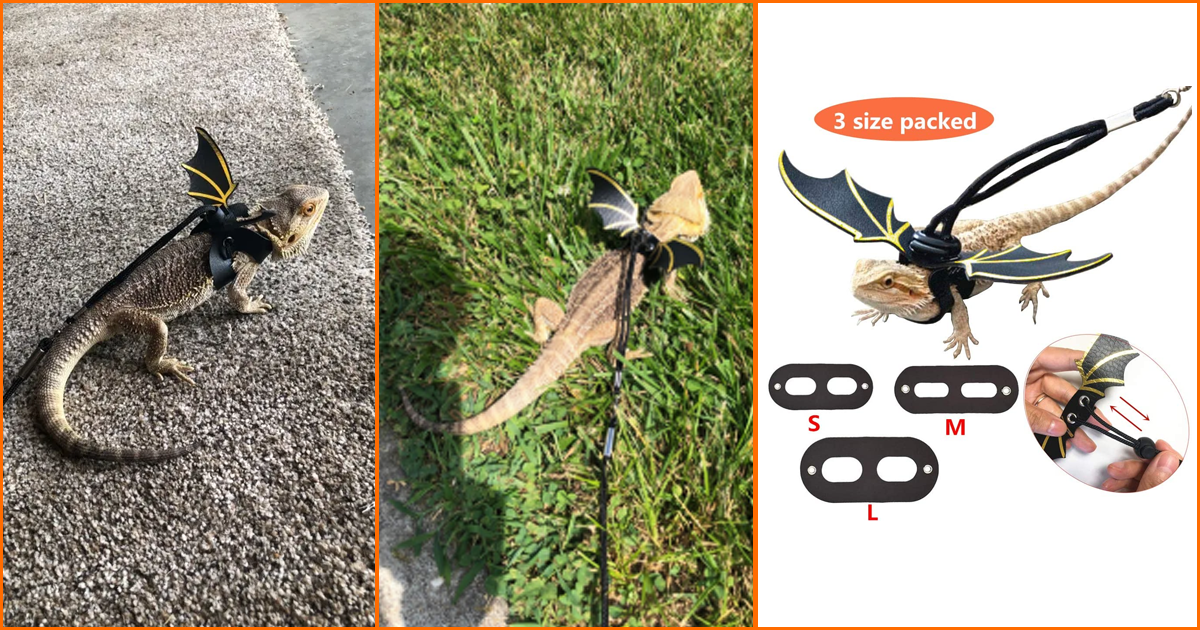 When we say pet parents, we meant all pets. Even if your pet is a lizard, check out this bearded dragon harness with wings so your lil' lizard can pretend to be a fire-breathing dragon. It's made of soft leather to protect your reptile's skin. The metal ring of the chest strap is hidden in the leather wings so, it will not touch your reptiles that making them uncomfortable.
---
⓺ A Little Bed For Your Chinchilla, Hedgehog, or Guinea Pig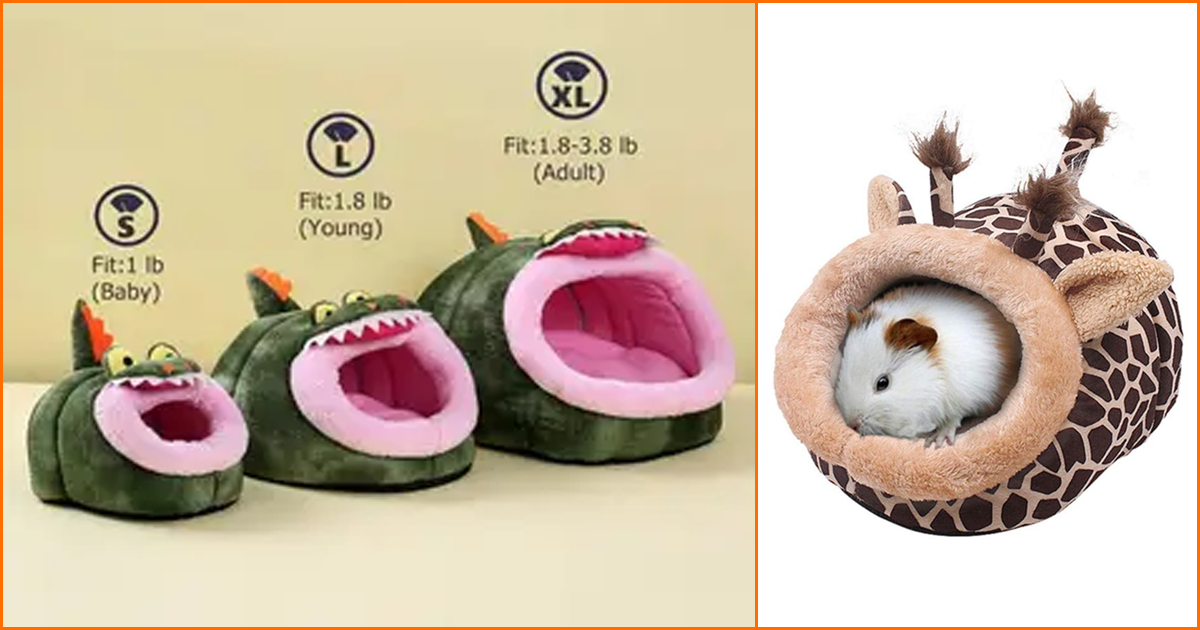 An adorable little bed for your chinchilla, hedgehog, or guinea pig to get cuddled up in. The plush bed, depending on the size you choose, can comfortably sleep animals ranging from under a pound to just under 4 pounds. You have the options of Red elk, pink pig, giraffe, crocodile, bee, adorable cartoon shapes, and high-quality short plush that would make your pets and you equally happy.
---
⓻ Sherrif Cat Costume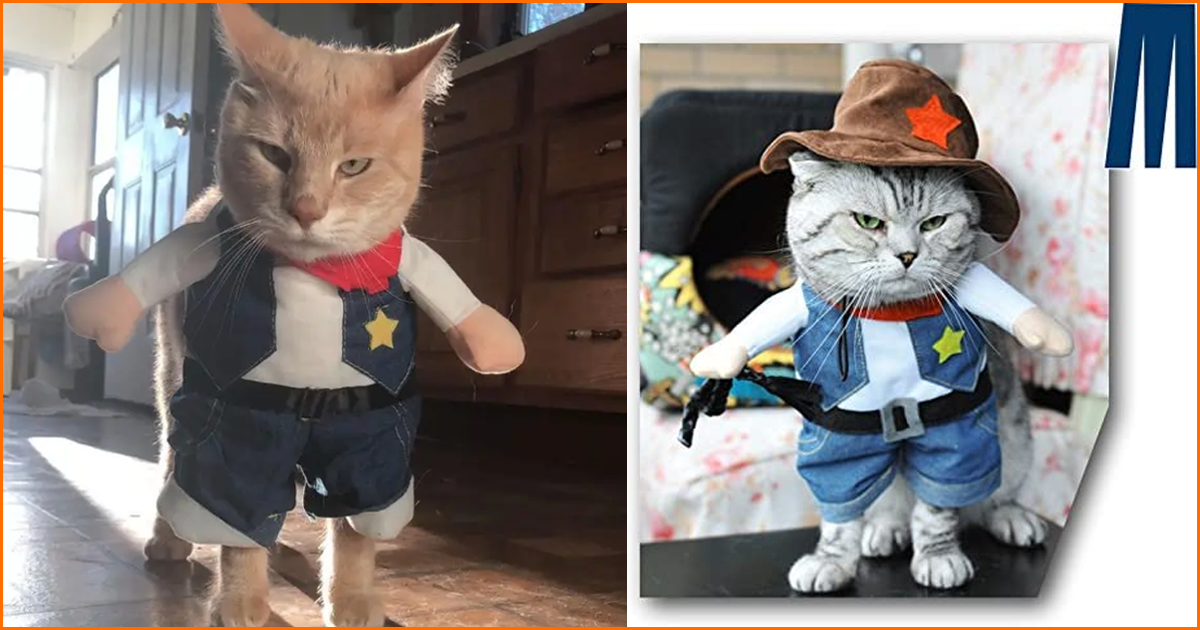 A sheriff cat costume that your kitty might not love but you'll certainly get a kick out of. The denim-looking outfit is super comfortable, your cat might just be grumpy about getting dressed up. The material is a polyester fiber that would very comfortable for your cat to wear. You will be willing to take many many photos with your pets and post on your page.
---
⓼ Cozy Little Banana Hiding Place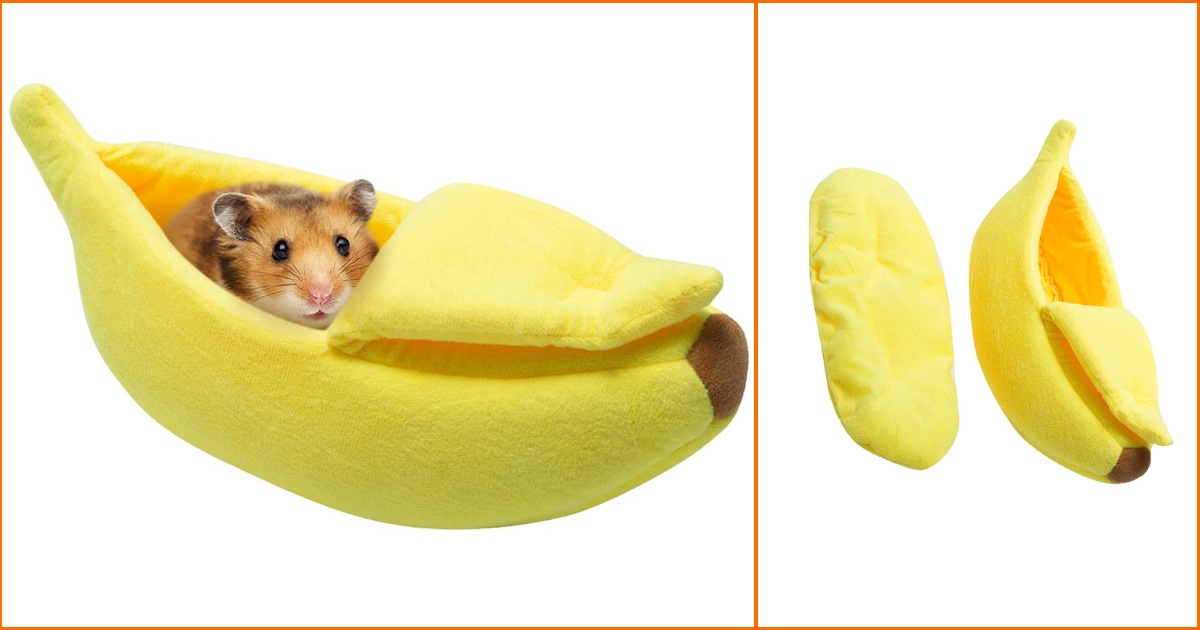 This cozy little banana is the perfect hiding place for your hamsters and small bunnies, chinchillas, guinea pigs, and any other teeny animals you call your pets. The top of the banana can be folded back or laid flat for a little extra cozy coverage for your pet!
---
⓽ Central Perk Chew Toy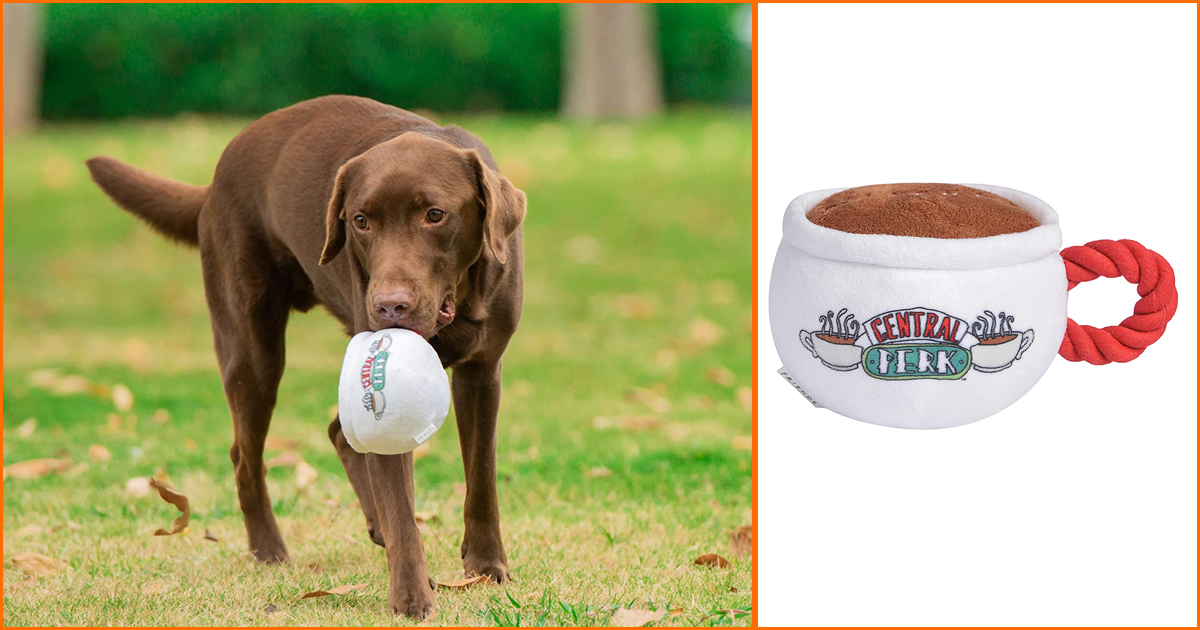 This Central Perk Chew toy will make your Friends-loving heart happy to see your pup play with. The plush-yet-durable toy comes with a squeaker, so your fur baby is sure to be entertained.
---
⓾ Tower Circle Track Toy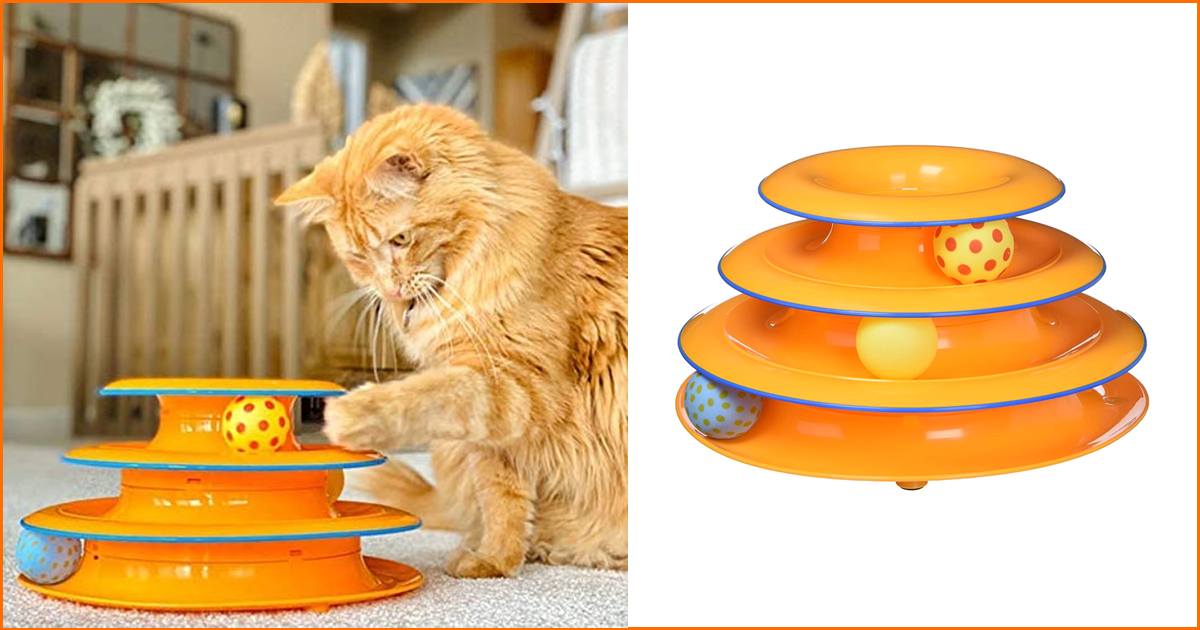 This tower circle track toy will allow your older cats to have as much fun with bouncing and rolling balls as they did when they were younger, but without triggering arthritis.
---
Note: We hope you loved the products we recommended! We just wanted to clarify that the deals and prices are accurate as stated in the time of publication. We do not own nor sell any of the products above. All credits are due to the Amazon alone.