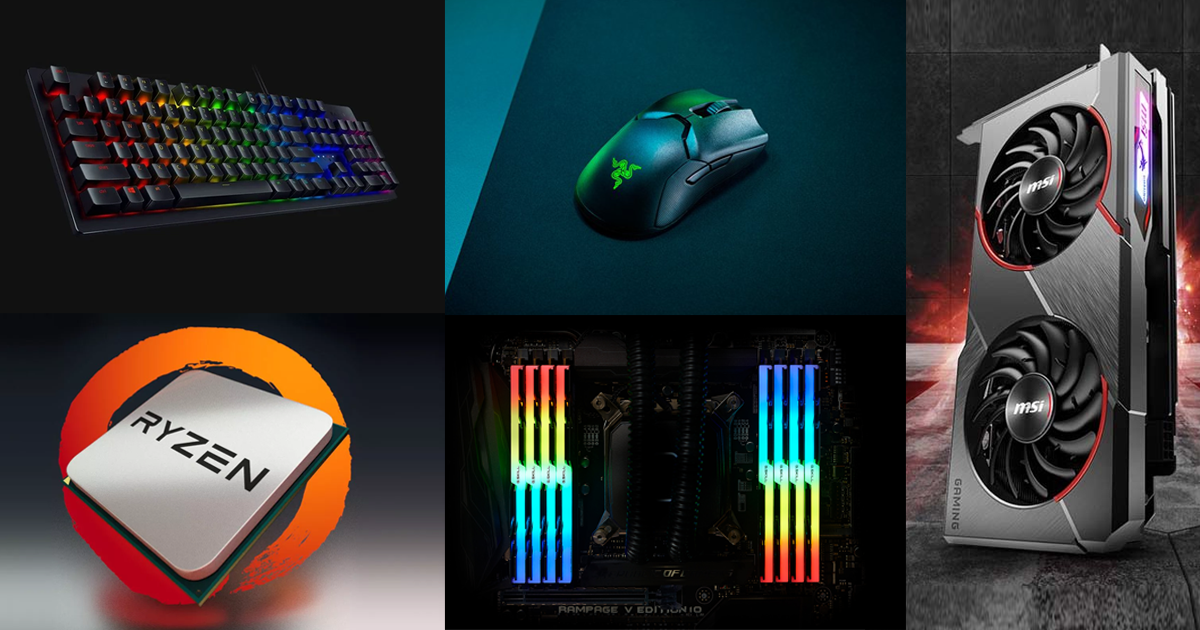 Online shopping has made buying things easier. One of the most purchased items online and in the Buyandship community is tech gadgets which can be an expensive endeavor. Buying tech gadgets come with its challenges, such as choosing where to buy authentic products and which site can save you more money. Check out the price comparison we did below between buying tech gadgets abroad and the Philippines. Look at how much you can save! The numbers don't lie.
---
Tech Gadgets That Are Cheaper Abroad Than in the Philippines
#1 Razer Viper Ultimate Hyperspeed Gaming Mouse

Meet the gaming Mouse that's powered by an ultra-fast wireless technology engineered for pro-grade performance. Featuring 20, 000 DPI resolution for extremely precise tracking, optical mouse switches that actuate at the speed of light, and up to 70 continuous hours of play.

#2 Ryzen 5 2600 Processor with Stealth Cooler

The world's elite esports gamers have uncompromising standards for the processors and graphics cards that power their gear. AMD provides the tools these top-tier teams and players need to compete with confidence against the best. Everyone deserves a powerful processor. With this Ryzen Processor, uncompromising features and smooth performance are finally the standards for every gamer and artist.

#3 G.Skill Trident Z Neo Series 32GB (2x16GB)
Engineered and optimized for use with the latest AMD Ryzen 3000 series processors on AMD X570 chipset motherboards, Trident Z Neo brings unparalleled memory performance and vibrant RGB lighting to AMD-based gaming PCs or workstations.

#4 MSI Gaming Radeon RX 5500 XT OC Graphics Card

The all-new RDNA powered Radeon RX 5500 series for exceptional performance and High-fidelity gaming. Take control with Radeon RX 5500 series and experience powerful, accelerated gaming customized for you. Radeon RX 5500 series features new compute units, new instructions better suited for visual effects, and multi-level cache hierarchy for greatly reduced latency and highly responsive gaming. High-performance RDNA architecture was engineered to greatly enhance features like Radeon Image Sharpening, FidelityFX, and VR technologies3 for maximum performance and jaw-dropping gaming experiences. Get the competitive advantage with dramatically reduced input lag with Radeon Anti-Lag, get stutter-free, tear-free gaming with AMD Radeon FreeSync1 technology, and the latest Radeon Software for incredibly responsive and insanely immersive gameplay.


#5 Razer Huntsman Gaming Keyboard

The Razer Huntsman introduces the new Razer Opto-Mechanical Switch, utilizing Optical technology for unmatched speed, and a key stabilizer Bar so every keypress is precise and accurate. Combined with a new switch design, it's the first click switch that actuates and resets at the exact same point for rapid performance. Personalize settings with hybrid on-board memory and cloud storage.