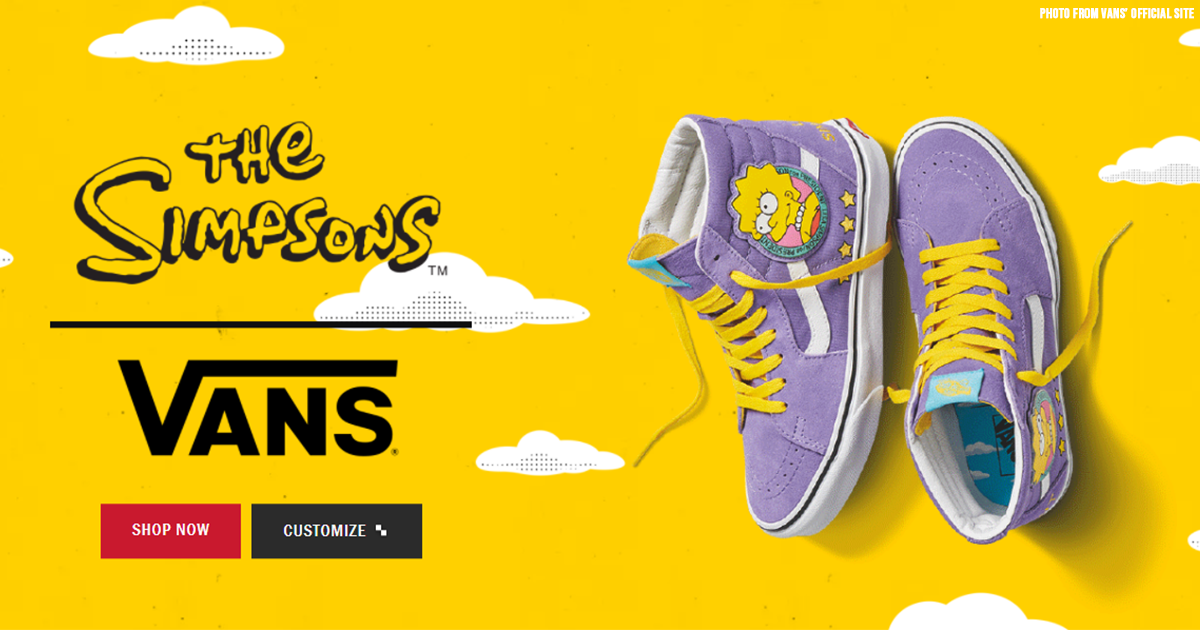 We're pretty sure you've heard of the brand, "Vans" It's one of the leading manufacturers of skateboarding shoes and related apparel in the world. It pioneered a lot of silhouettes that we love and use in our daily hustle, which proves our confidence in this footwear brand.  But all good brands come with a price, and it is not that affordable especially if you're planning to buy Vans in the Philippines.
Good thing there's Buyandship, you can now shop authentic Vans US products directly from their official site in the United States! Check out this comprehensive guide on how to deliver your favorite Vans sneaker from US, ship it straight to your home in the Philippines!
---
How to Buy Your Favorite Sneakers From Vans US Straight to Your Home in the Philippines
Step 01: Go to the Official Site of Vans US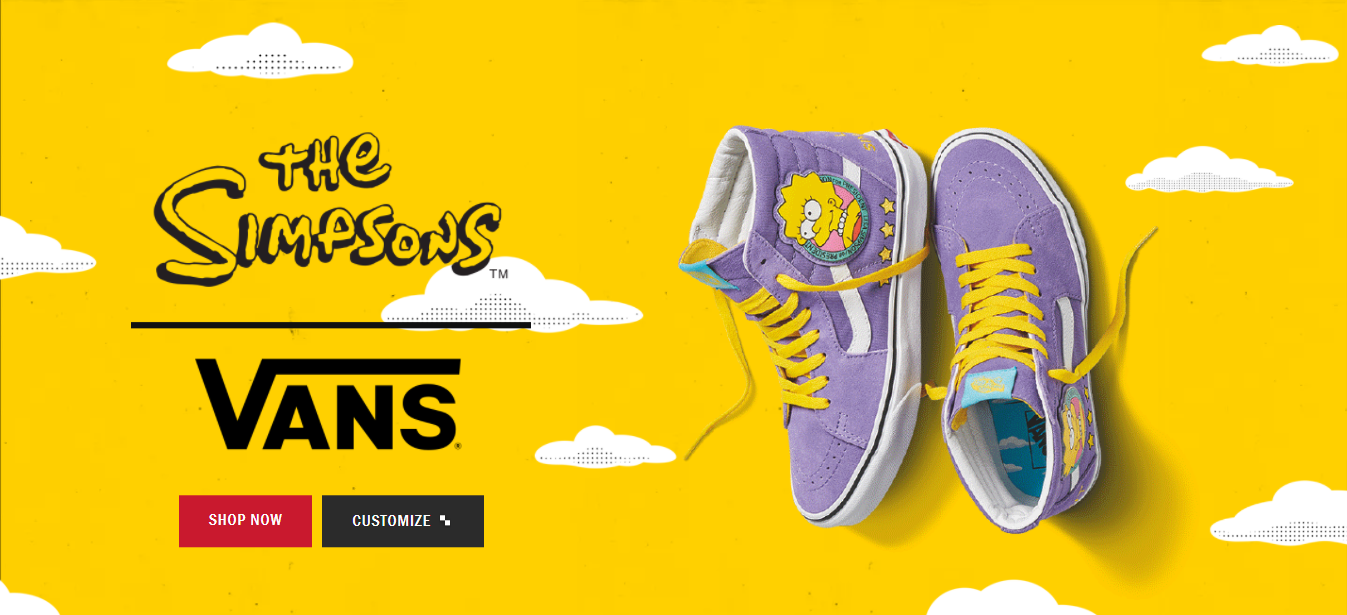 Okay, first things first, go to Van's landing page.
Step 02: Sign up or Login To Your Vans Account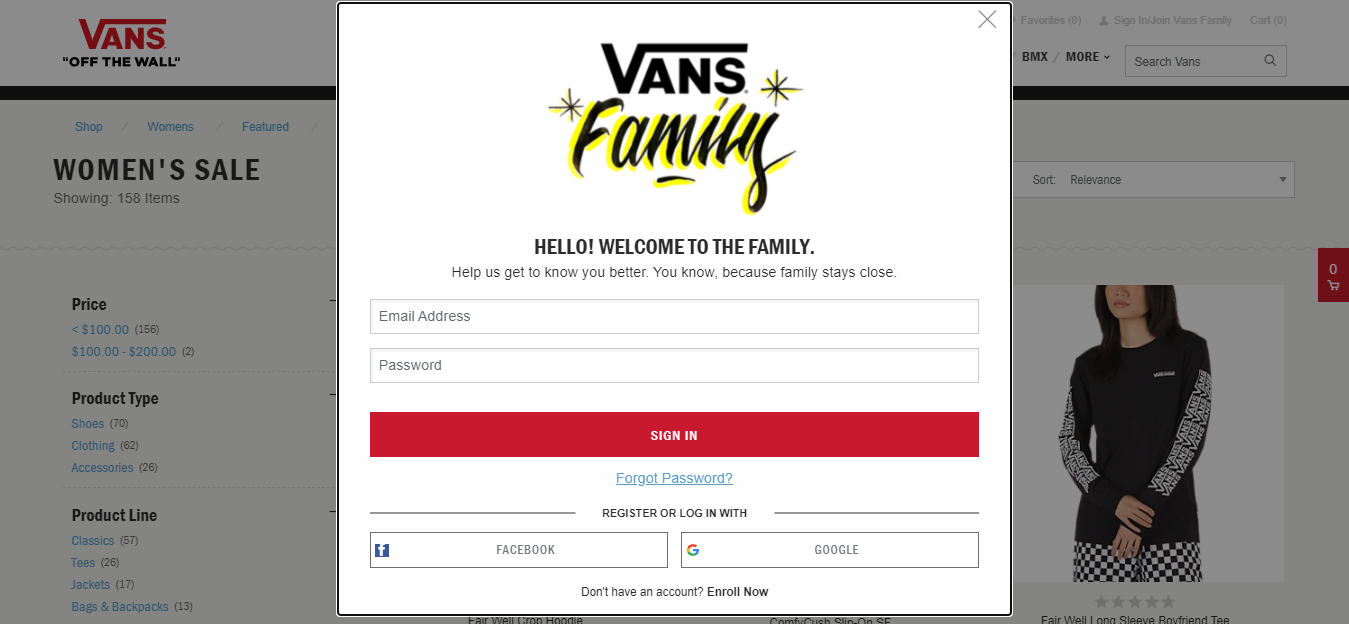 Create an account if you're new to the site or simply log in to your account if you already have one.
Step 03:
Browse Your Favorite Products and Hit "Add to Cart"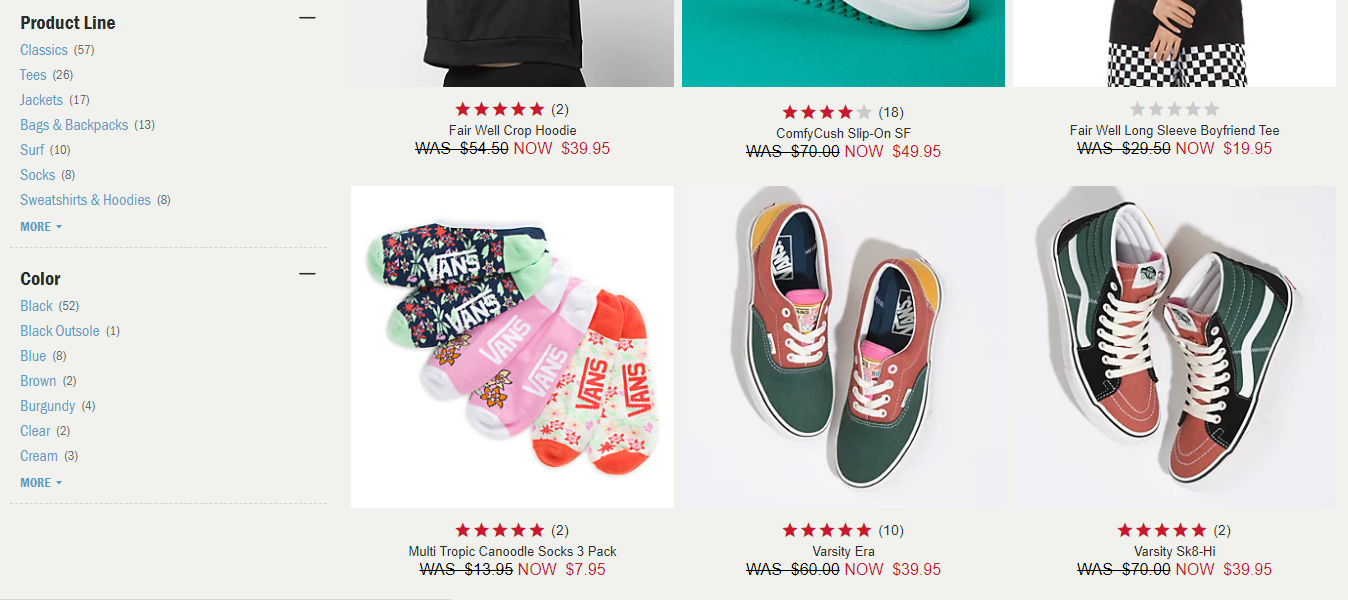 Browse Van's US Site for your favorite sneakers. You can pick either from their original collection or customize a sneaker.  Make sure to review each item carefully and if you're satisfied with the product/s you're eyeing, simply hit "Add to Cart"
Step 04:
Review Your Cart and Proceed to "Checkout"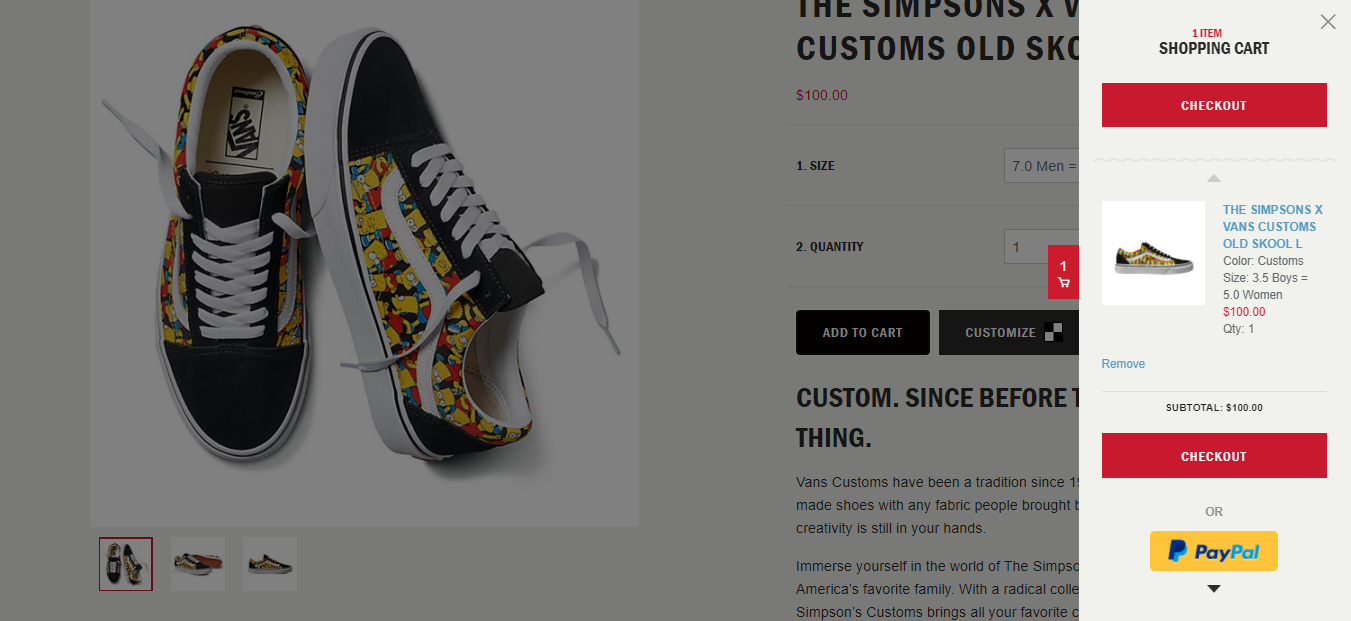 If you're happy with your finds, review your cart one last time and then Proceed to Checkout.
Step 05:
Enter Buyandship's Shipping Details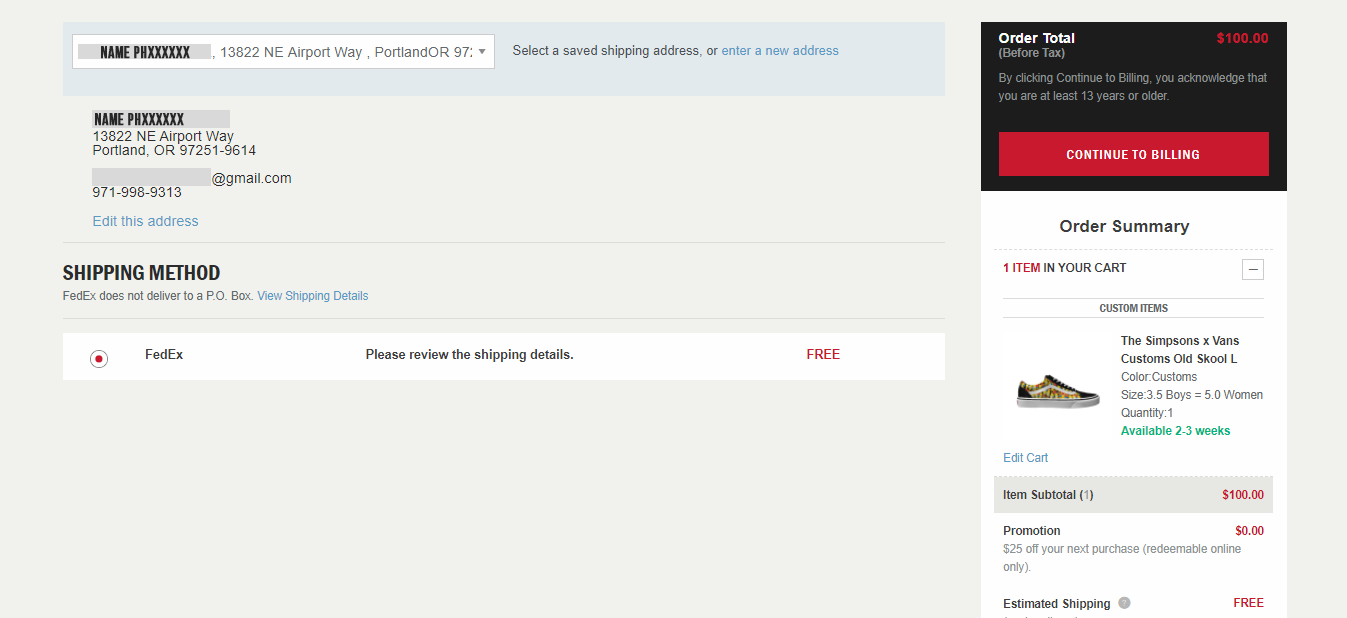 You'll be redirected to the Checkout Page. In the Shipping section,
Make sure to put your Buyandship USER ID after your name for easier sorting when your parcel arrived at our warehouse address.
Then, enter Buyandship's U.S. warehouse address for the shipping address.
In order to get Buyandship's US Warehouse address, log in to your Buyandship account, under the 'Overseas Warehouse Address' section, click on the 'US' Tab, and all you have to do is just copy and paste.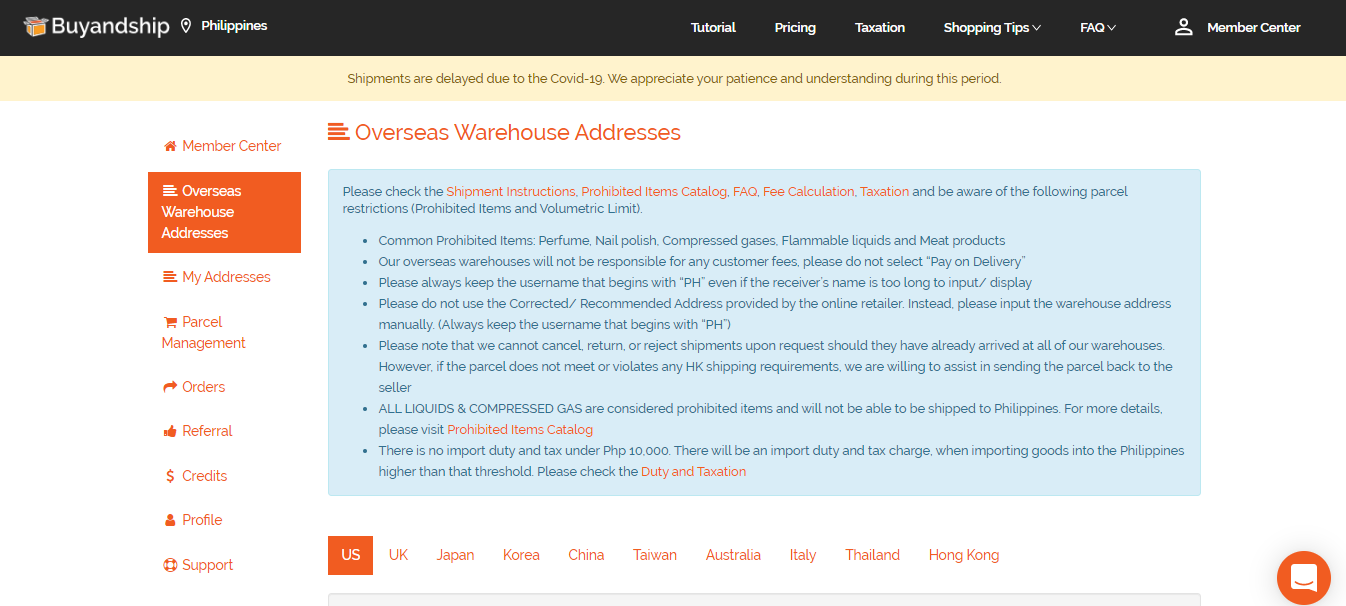 Once you are done filling out the shipping section, review all the details you input and click "Continue to Billing"
Step 06:
Enter Your Billing Details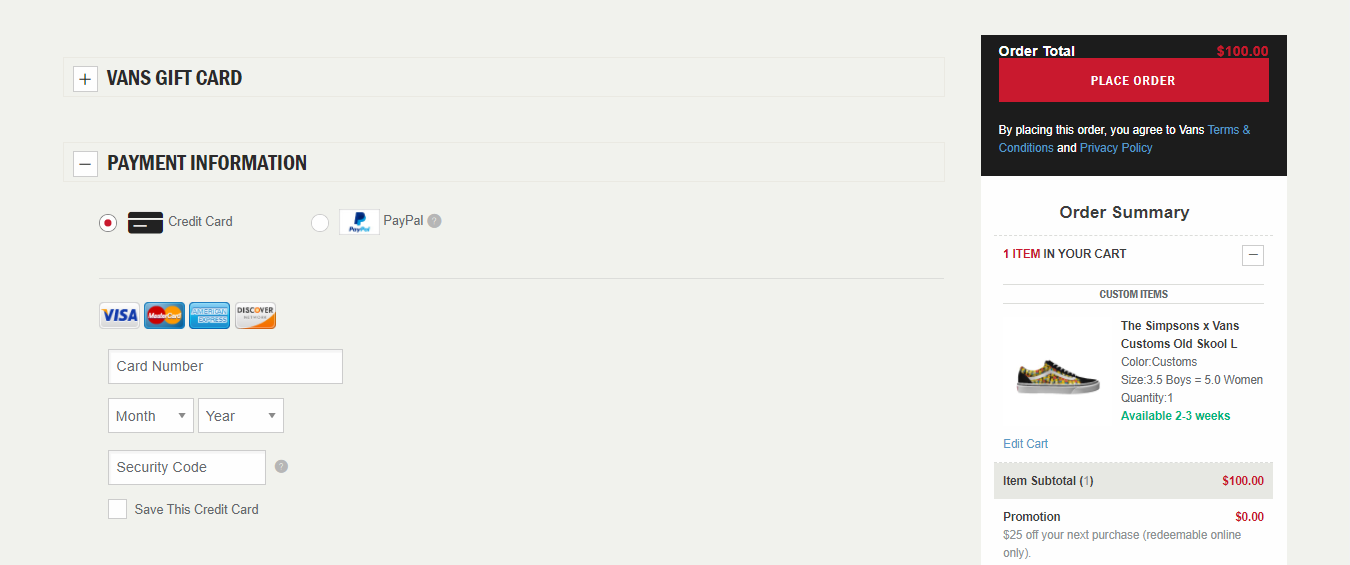 First, encode your Payment information. You can opt to pay via Credit Card or Paypal.

Simply encode your billing address in this section. Your billing address should be the same address you input in your credit card account. To clarify:
Shipping Address = Buyandship U.S Warehouse Address
Billing Address= Credit Card Address
Once you're done, click "Place Order" to proceed.
Step 07: Wait For Your Tracking Number 

Simply wait for Van's tracking number or check the order details in your account under "Order History"
Step 08: Declare Your Shipment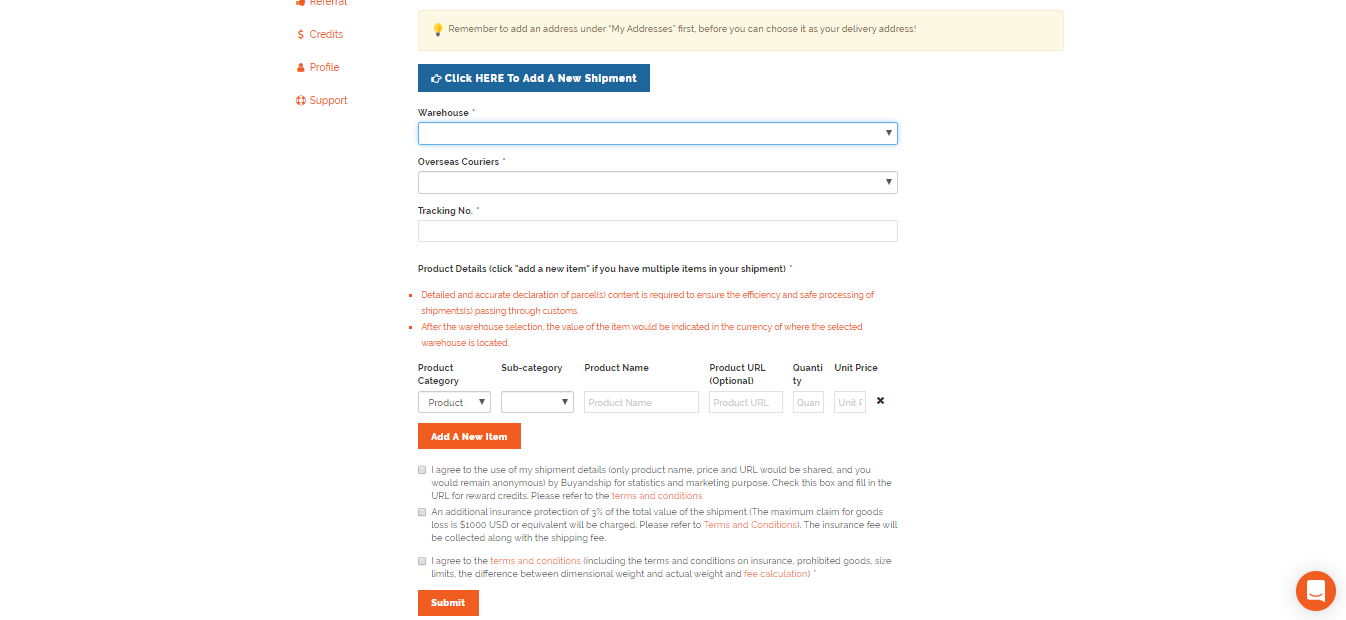 Once you get your tracking code from Vans US, log in to your Buyandship Account, and declare your shipment. All you have to do is:
Go to 'Parcel Management'
Hit 'Click Here to Add a New Shipment'
Enter the Warehouse you ship it to, in this case, select 'Portland, Oregon'
If Vans indicates which courier they use, select the respective courier. But if you don't know, choose 'Other Couriers,' instead
Enter your Tracking Number
Fill out the Product Details (Click 'Add New Item' if you bought multiple items)
Check all of the Terms and Conditions
Hit 'Submit'
If you wanted a more elaborate explanation of how to do it, click here.
Step 9: Wait For Your Parcel To Be in Parcel Management "Arrived At HK Warehouse"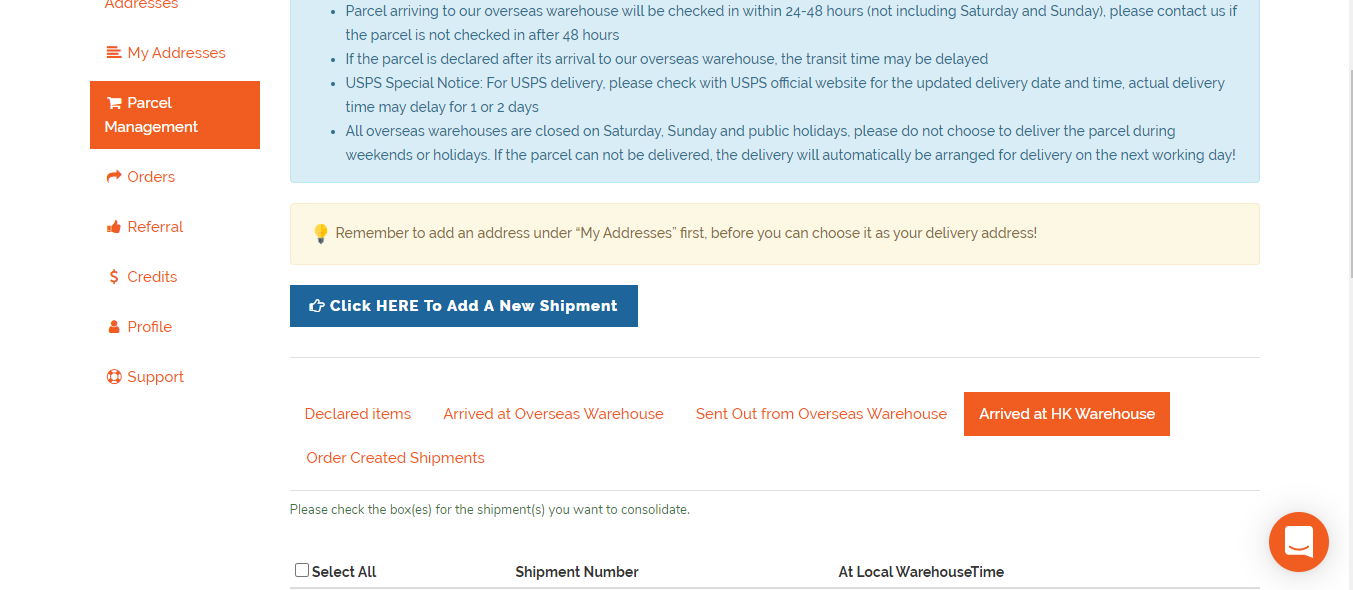 Once it is in "Arrived at HK warehouse" in Parcel Management, you can checkout your shipments separately or consolidate your shipments (not separate items) by ticking on the box next to your tracking number. Once each shipment arrives HK warehouse you have free consolidation services and 21 days of storage. If you want to checkout, fill out the checkout details, and proceed to payment.
Step 10: Pay for Buyandship's Shipping Rate

We charge purely based on weight so, you don't have to compute for complicated math equations. Plus, we have the lowest shipping rate in the Philippines! We have 2 Pricing Options: PHP 380/ lb Delivered Duty Unpaid (DDU) and PHP 620/ lb Delivered Duty Paid (DDP) Check out the Features of "Php 380 / lb Delivery Duty Unpaid" vs "Php 620 / lb Delivery Duty Paid" on the images below:
This goes without saying that if your parcel weighs exactly or less than 1 pound, we only charge you PHP 380 or PHP 620 but if the weight exceeds 1 pound, we round it up. But don't worry because you always have the choice to consolidate your items to maximize your money- that's a whole other conversation so it's best if you just read more about consolidation here.
Once you get notified that you're parcel is in our HK Warehouse, all you need to do is pay the service fee before we process it. Buyandship only accepts Internationally accepted Mastercard or Visa or Virtual Cards for a safer and faster way to pay.
Step 11: Wait For Your Parcel To Arrive on Your Doorstep in the Philippines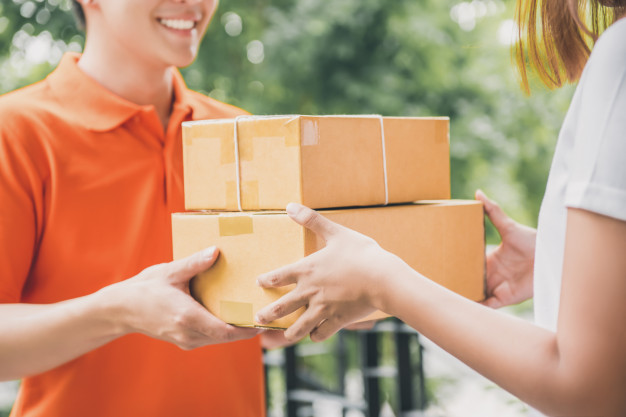 Last step! All you have to do is sit, relax, and wait for your parcels to arrive at your doorstep in the Philippines. Get to enjoy your new sneakers directly from Vans USA, happy shopping!
---
See a pricing calculator and parcel restrictions below. No bulk shipments 10 units max per shipment.

If you choose Php 380 / lb DDU option, Please note if above Php 10k there are PH customs clearance fees separate from our shipping fee that is paid to local courier either COD or bank transfer, and sent to your home. If Php 10k or below then just our shipping fee 🙂
To enjoy no duty and tax, you need to checkout from HK under Php 10k total value of shipments regardless of how many shipments, then TRACK until it passes PH customs, then send the next batch.
If you choose Php 620 / lb DDP pricing option it is inclusive of duty and tax. See below step by step 🙂
Buyandship's New Pricing Option: Php 600 Per Pound Delivery Duties and Taxes Paid
It's also worth noting that each household member's name can create their own account to enjoy each Php 10k under
Step 1: Each of your household members can open an account and each can enjoy under Php 10k. Sign them up now in here.
Step 2: When each household member signs up they also get Php 50 free credits. That means more savings for your household!
Step 3: You can also ask them to use your referral code when they sign up so both of you can earn more credits and have more savings 🙂
---
➡️ Learn how to purchase your favorite products from other sites using Buyandship
---
Looking for a community that can relate to your Buyandship Experience with great deals every day to inspire your next overseas shopping? Join our official Facebook Group now. See you there!

---
Is this your first time using our Buyandship service? Here are a few things you should know:
A flat fee of Php 380/lb Delivery Duty Unpaid or Php 620 / lb Delivery Duty Paid will be charged for overseas shipment whether it is from our USA, Canada, UK, Japan, Korea, Australia, Indonesia, Italy, Thailand, Hong Kong, China, or Taiwan warehouses. All the same rate! With a few easy steps, your product purchases will be delivered to you in no time.
SIGN UP NOW to gain access to our overseas warehouses, and get FREE PHP 50 credit to use for your next shipping fee!
Here is a video tutorial on How to Sign up with Buyandship.