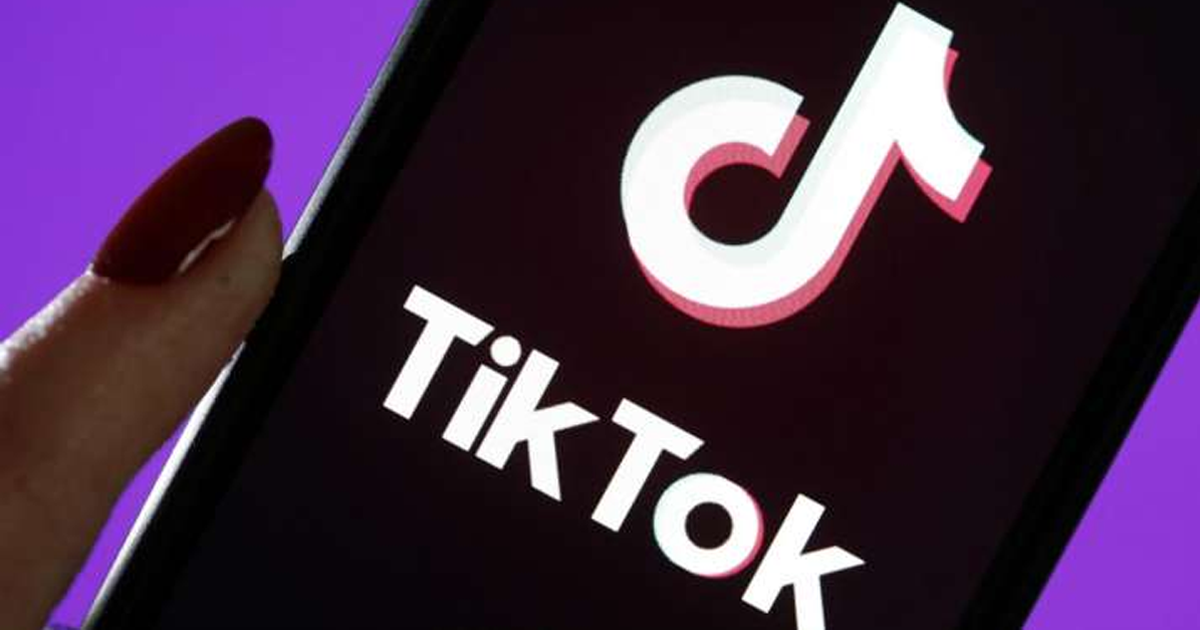 Raise your hand if you've ever opened up TikTok and then, suddenly, looked up and found that four hours have passed. It's safe to say that TikTok is taking over the world, and for good reason—where else can you find a curated feed featuring cute dogs, life hacks, catchy dance routines, and products that you just have to try?
---
Useful Products From Amazon People Said Tiktok Made Them Buy
Apparently, a lot of people are on the side of TikTok that convinces them to buy water dispensers and scalp massagers. Check out these products people said Tiktok made them buy.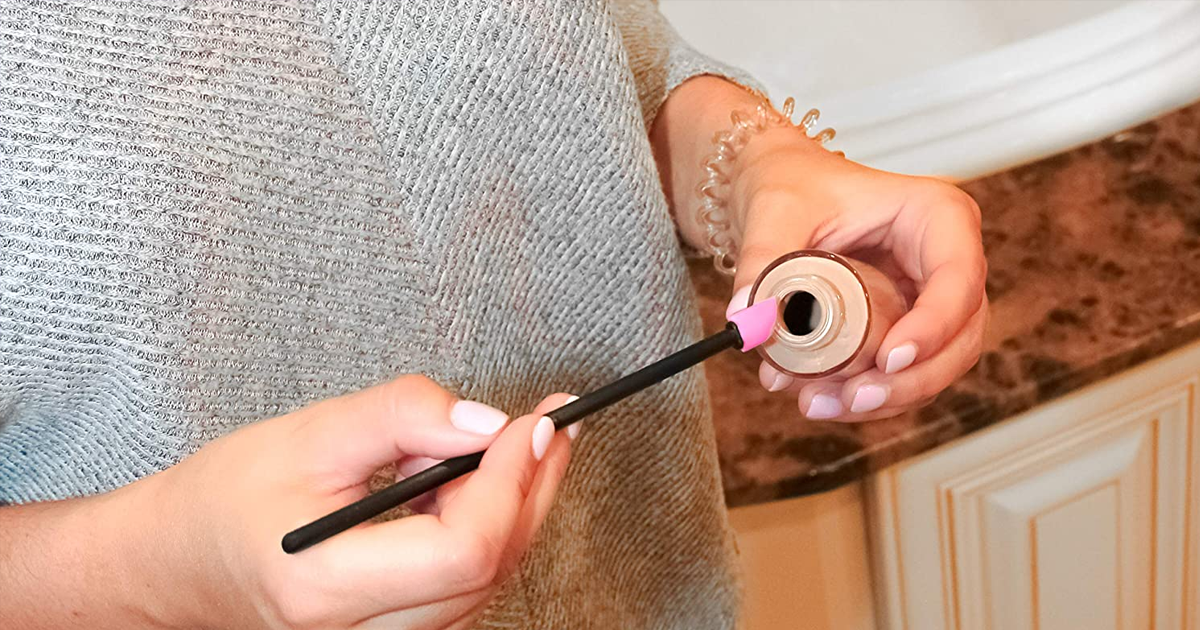 A beauty spatula, because this will make sure you get every last possible drop of your precious, expensive makeup — you did not spend all that money just to throw some away! It has a  flexible silicone head that helps you get into the corners and crevices of your containers plus, you'll get 2 pieces- a small and large spatula tool.
Promising Review: "Thrilled with this affordable tool. At first glance, I was worried the small spatula wouldn't be small enough to fit into my bottle opening, but I was pleasantly surprised when I was able to easily slip it through and scrape the sides of the bottle. I wonder why I have never thought to get this? All this time I have been living in ignorance, believing that the last bits of my precious face cream (was) a lost cause. This mildly life-changing product is totally worth it!" —Amazongirl777
Tiktok Inspiration:
Small Beauty Finds 💄 ##amazonfinds ##thingstiktokmademebuy ##amazonmusthaves ##tiktokmademebuyit ##beautyfinds ##amazonfavorites ##SNOOZZZAPALOOZA
---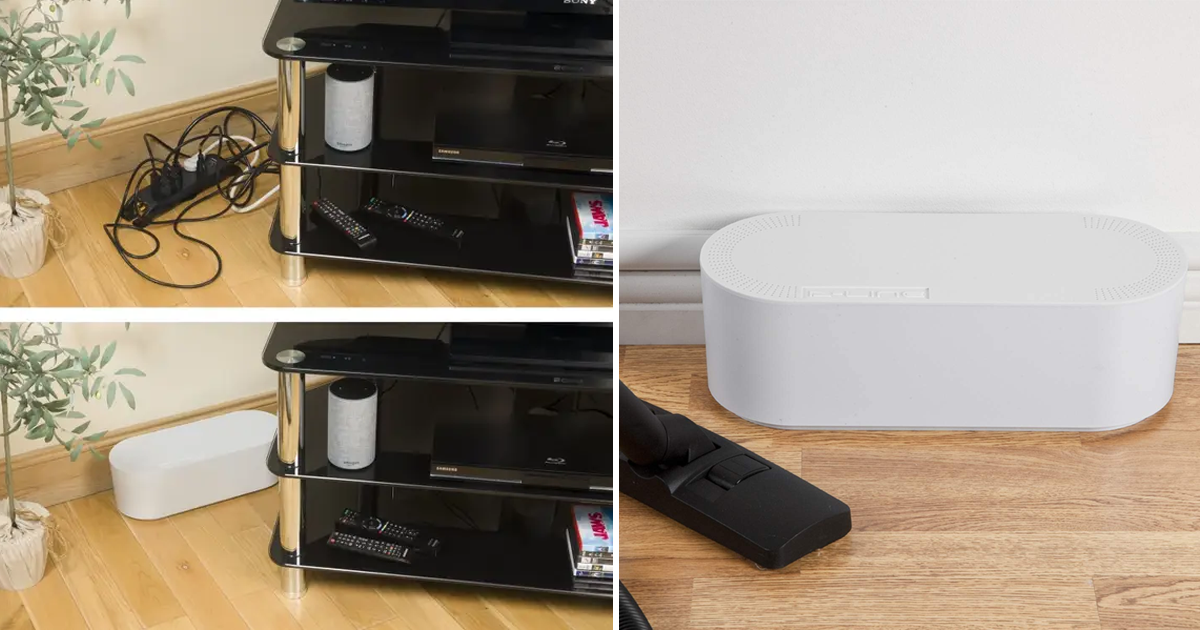 A cable cord-concealing box so you can easily hide unsightly tangled messes with minimal effort. The saying "out of sight, out of mind" totally applies to this.
Promising Review: "We have a work computer at home and there are so many wires, with the help of a couple cable ties I couldn't have asked for anything better. I like that there are three different openings so you aren't restricted to just the two side openings that I see a lot on other boxes. It easily snaps into place in the back." —Michelle
---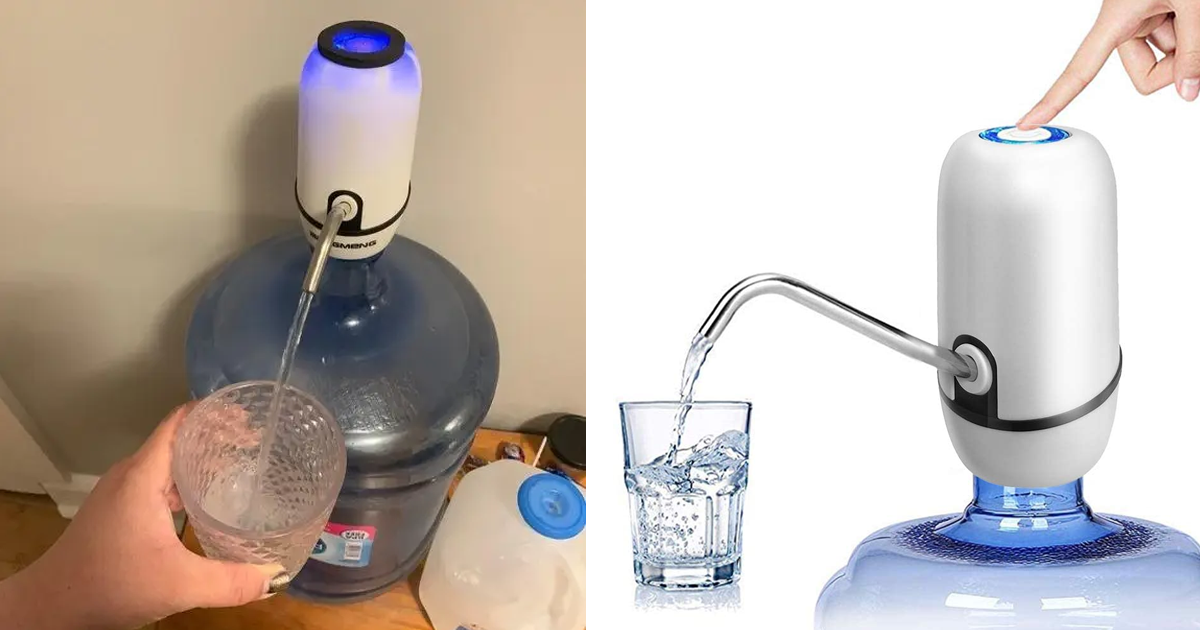 This water dispenser will easily attach to your jugs so pouring a glass for yourself is easier than trying to lift the entire thing. Just push the button, let it do all the work, and hit the button again to stop it. Genius.
Promising Review: "I have been using a manual water dispenser for years until I started feeling pain in my hands and fingers and decided to give this item a try. I charged the same day and it is still going on, even though I replaced the five-gallon empty water bottle several times. It works fantastic, is very nice, and very easy to use. Everybody in my household loves it and appreciates me more for getting it! Thank you very much for the inventor." —Marta S. Gallego
Tiktok Inspiration:
Omg THANK YOU TIKTOK ##tiktokmom ##family ##household ##tiktokmademebuyit ##amazon ##onlineshopping ##onlinedeals ##lifehack
♬ Stunnin' (feat. Harm Franklin) – Curtis Waters
---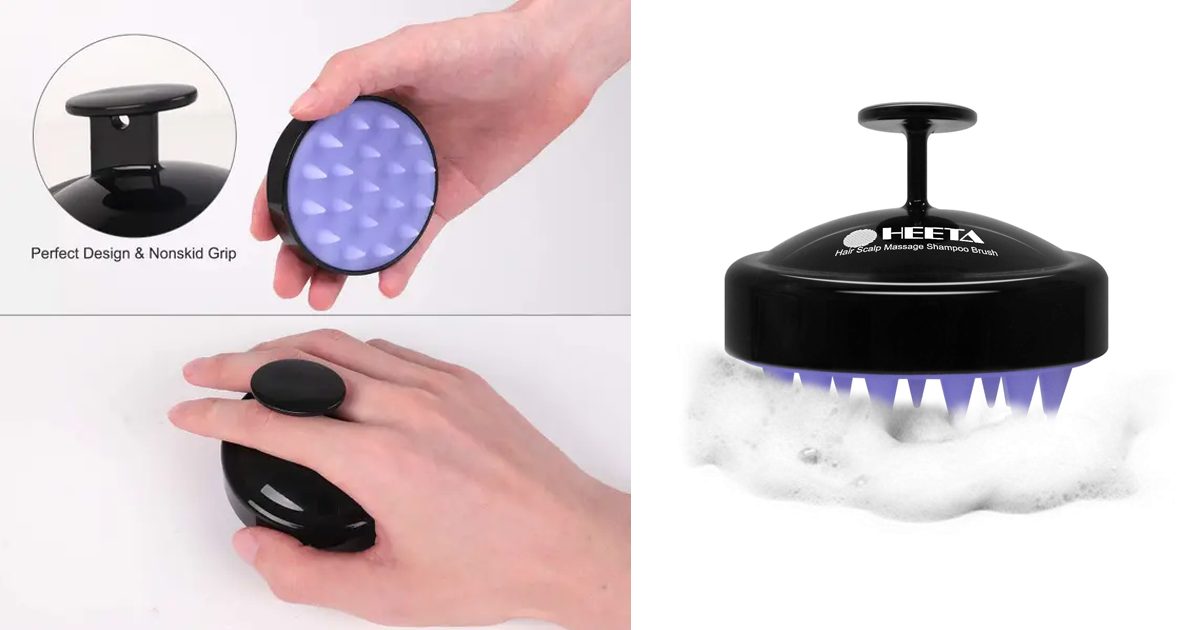 So, you can treat dandruff, dryness, and itchiness by exfoliating and stimulating blood flow to your scalp. But the main reason why you'll really use this is for how just darn GOOD it feels on your head — it's the perfect stress relief after a long day at work!
Promising Review: "This is a great little tool. My daughter and I both have VERY thick hair. Mine is especially difficult because it's curly (I have a combination of type 3A and 3B curly hair). My daughter always had a hard time getting to her scalp, which left some shampoo and conditioner not reaching her scalp, which caused some flaking and dandruff. Since she's been using this, that has stopped. It's made it much easier for both of us to get down to the root shaft. For people saying 'just use your fingernails,' this works better. I've had long and short nails and this still works better. It's easy to grip and clean." —EMM
---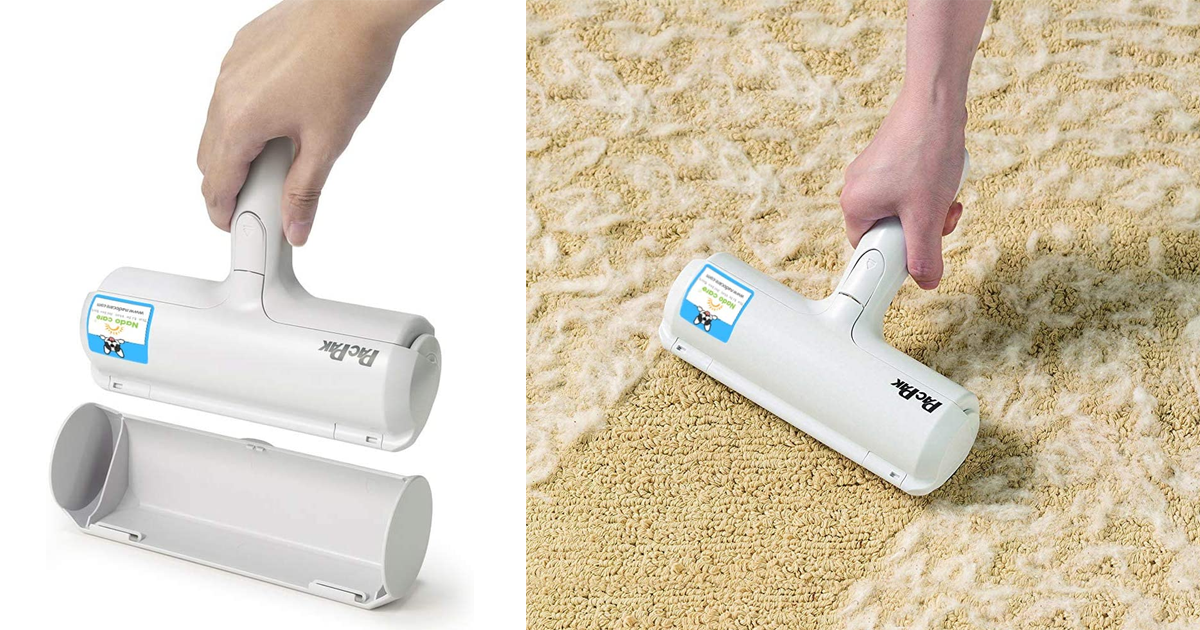 This pet-hair removing brush will free your couch, rugs, and really anything your fur child touches from the peril of their constant shedding. It turns out you don't need to live in a pile of fur now that you can quickly roll this over anything that needs the occasional assistance.
Promising Review: "I bought this product after realizing the Scotch Brite fur removing sheets have been discontinued. We have three cats and we regularly used the sheets to remove embedded fur from our sofa and chairs. I was skeptical about this product when I bought it and was AMAZED by how well this worked. The best part to me is that it also helps the environment because there are no sheets to be thrown away. Highly recommend!!!!!" —jean p godoy
Tiktok Inspiration:
was it worth it? ##PetRoutine ##tiktokmademebuyit ##lifehacks ##dog ##corgi
♬ original sound – dobyandblue
---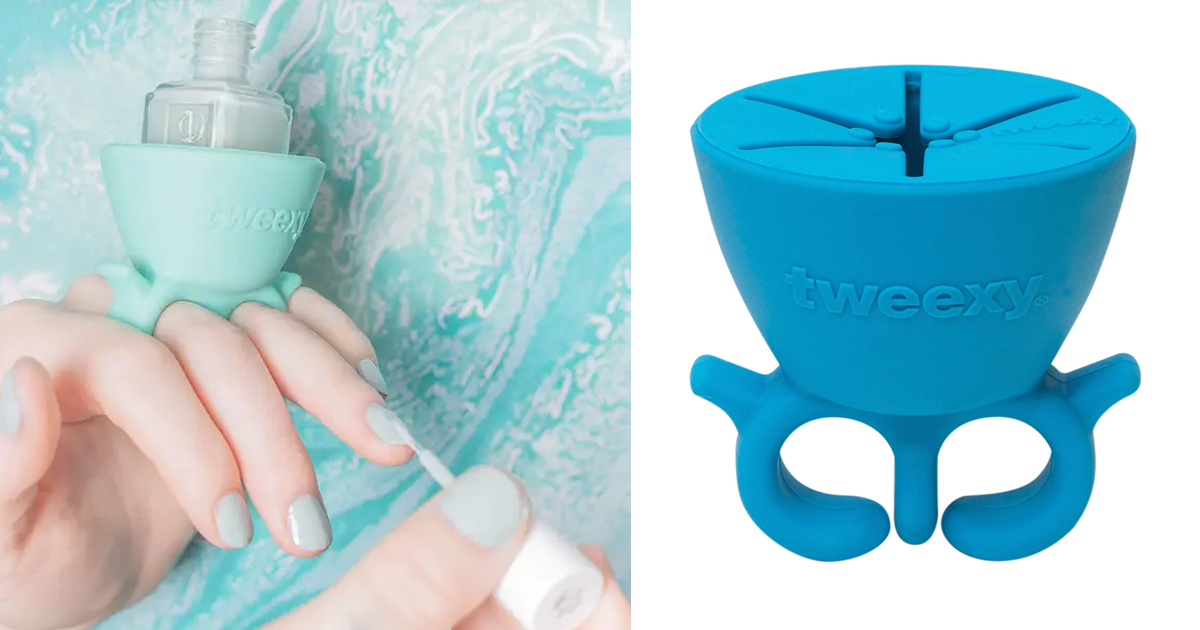 A wearable nail polish holder for doing your nails without any tricky maneuvering or balancing. Could it be? The first time we've done an at-home mani without smudging 10 times? Truly a sight to behold. It's adjustable so it can fit all fingers! It wraps around two fingers to work as an extra secure ring.
Promising Review:  "Love this product. It definitely helps with DIY nail projects. When I had no idea this polish holder existed, I had tried to find creative ways to hold my polish so that it was in a convenient spot. However, I never found that really worked for me or was comfortable. This holder holds all of my nail polishes easily and is very comfortable to wear. I love that the finger holes on the bottom are not enclosed so you can just pull the holder off without ruining the paint job. Just one tip; move the holder to your pointer when doing your thumb. The first time I used it, I was clumsy and spilled nail polish on my couch because I held my hand sideways to paint my thumb. Dumb mistake. Haven't made it since and easily avoidable." —Amazon Customer
---
See a pricing calculator and parcel restrictions below. No bulk shipments 10 units max per shipment.

Please note that if the total value of your shipments is above Php 10k there will be PH customs clearance fees, separate from our shipping fee that is paid to a local courier, either COD or bank transfer, and sent to your home. If Php 10k or below, then you will only pay our shipping fee 🙂
To enjoy no duty and tax, you need to checkout from HK under Php 10k total value of shipments regardless of how many shipments, then TRACK until it passes PH customs, then send the next batch.
It's also worth noting that each household member's name can create their own account to enjoy each Php 10k under
Step 1: Each of your household members can open an account and each can enjoy under Php 10k. Sign them up now in here. 
Step 2: When each household member signs up they also get Php 50 free credits. That means more savings for your household!
Step 3: You can also ask them to use your referral code when they sign up so both of you can earn more credits and have more savings 🙂
---
➡️ Learn how to purchase your favorite products from other sites using Buyandship
---
Looking for a community that can relate to your Buyandship Experience with great deals every day to inspire your next overseas shopping? Join our official Facebook Group now. See you there!

---
Is this your first time using our Buyandship service? Here are a few things you should know:
A flat fee of Php 350/lb will be charged for overseas shipment whether it is from our USA, UK, Japan, Korea, Australia, Italy, Indonesia, Thailand, Hong Kong, China, or Taiwan warehouses. All the same rate! With a few easy steps, your product purchases will be delivered to you in no time.
SIGN UP NOW to gain access to our overseas warehouses, and get FREE PHP 50 credit to use for your next shipping fee!
Here is a video tutorial on How to Sign up with Buyandship.