Amazon and Walmart are both at the forefront of innovation, inspiring competing retailers to invest heavily in their retail tech to keep up with the breakneck speed of these giants' advances, Walmart has historically been the brick-and-mortar dominant and Amazon has ruled E-Commerce.
But changing consumer trends like the ongoing shift to digital shopping amid the COVID-19 Pandemic sets a new milestone for Walmart and an exciting competition with the largest E-Commerce Retailer, Amazon. Both have marketplaces, quick shipping options, and a wide variety of items. Scroll down to learn more about this interesting battle between two retail giants.
---
Buyandship Philippines Opinion Editorial
Amazon vs Walmart
August 2020, Walmart reported that same-store sales, excluding fuel, were up 9.3 percent during the quarter and online sales jumped 97 percent. Speaking on Walmart's earnings call with analysts, CEO Doug McMillon said the retailer benefited from tailwinds, including the federal government's stimulus payments and more people staying at home. The chain also saw sales increase as customers spent money on products to entertain themselves in their homes amid the current pandemic.
This Walmart milestone, exceeding 11% of the retail giant's overall U.S. net sales for the first time poses a threat to Amazon. As Walmart moves and grows further to E-Commerce, it reinforces the notion that Amazon and Walmart will increasingly compete head-to-head.
Disadvantages between Walmart and Amazon
All online marketplaces have pros and cons—and by selling across multiple channels, you can take advantage of the best aspects of each one. But to actually get the most out of each channel, you have to know what to focus on.
Walmart. Walmart's biggest weakness is the lack of E-Commerce experience and expertise. Walmart is newer to the E-Commerce space, while Amazon was built as an E-Commerce-first retailer. Walmart has been following a less-seller friendly strategy on its online marketplace plus, it has far fewer resources for sellers on its platform.
Amazon. Walmart's 11,000+ brick-and-mortar stores dwarf Amazon's physical presence. 90% of Americans live within 10 miles of a Walmart store. Walmart's reputation in America backs its digital shift. Amazon is also notorious for copying third-party sellers' most successful products, private labeling them, and listing them at lower prices (sometimes at cost or even a loss)
Advantages between Walmart and Amazon
Walmart and Amazon face unique challenges, the two E-Commerce giants have different advantages.
Walmart. The chain offers more accessible and affordable delivery options than Amazon. Walmart offers several different free shipping options — no paid subscription required. Depending on location, Walmart offers on non-marketplace items:
Free next-day shipping on qualifying orders over $35
Free 2-day shipping on orders over $35
Free 3-5 day shipping on products not marked "free 2-day shipping"
Amazon. Amazon's biggest advantage is its focus on technology, innovation, and all things digital. Amazon Web Services (AWS) is Amazon's fastest-growing — and most lucrative— business arm. Amazon has expanded its AWS cloud offerings to connect with more clients.
One of Amazon's most popular features is its Prime membership service. For $13/month or $119/year, more than 100 million people in the US subscribe to Amazon Prime, which includes free shipping, video content, music streaming, ebooks, and more. Prime members also receive free 2-day, one-day, or even same-day shipping on eligible items.
Conclusion
If we were to choose between these E-Commerce Giants, we wouldn't have a final answer except for consumer preference. This interesting competition would give us, the customer, more options to buy nearly everything as digital shopping continues to grow.
Amazon and Walmart are both parts of an evolving retail landscape. Even though, Amazon has a big headstart on Walmart in the E-Commerce section, especially when it comes to third-party sales and marketplace. We can't deny the fact that Walmart could easily catch up, especially if they continue to develop their resources and digital marketing strategies.
Customers and sellers alike can benefit from both marketplaces. Amazon is still the undisputed E-Commerce leader, but Walmart has several things going for it that make it a good investment for retailers including the "Shopper Overlap." According to consumer research, there is a large overlap between Amazon and Walmart online shoppers. Over 57% of Amazon buyers shop on Walmart, and 91% of Walmart buyers shop on Amazon. This healthy competition can give us more options and more savings in the future without compromising product qualities.
---
Amazon's Current Deals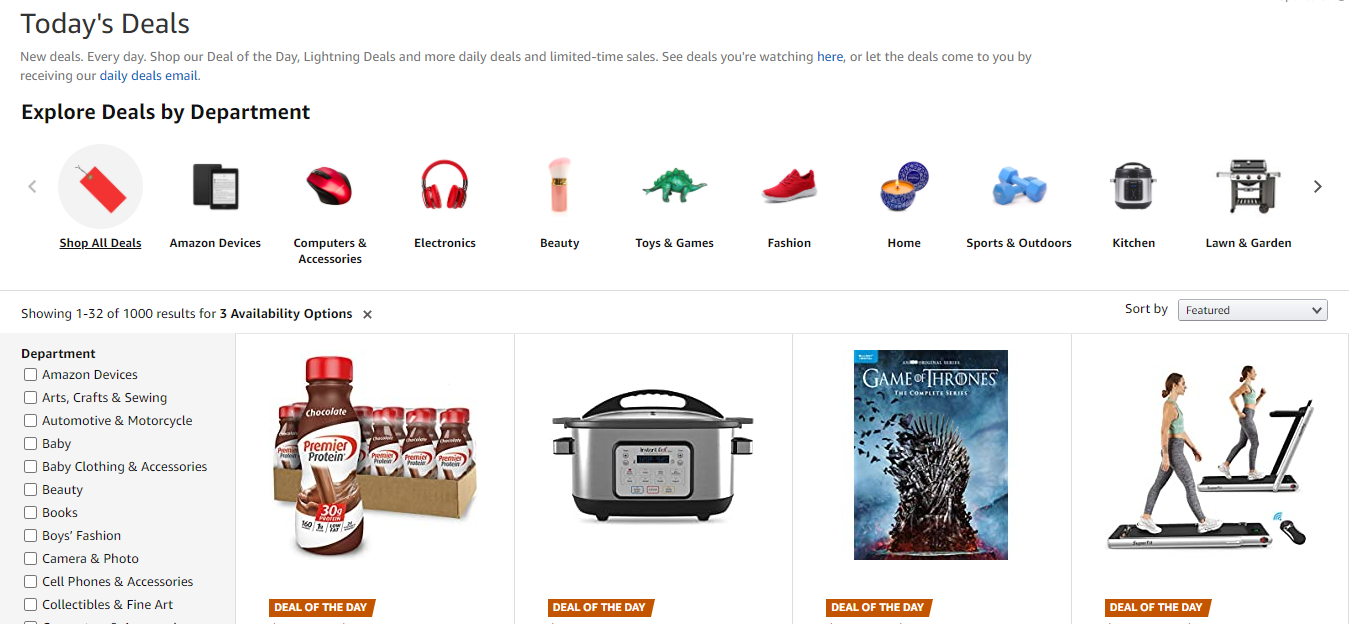 Amazon offers Multiple Deals every day across all product categories! They also have an Outlet Site that offers great products at cheap prices for Up to 90% OFF! Aside from their daily markdowns, Amazon Prime Day is also just around the corner and definitely one of the biggest Sale Event that a lot of people are looking forward to.
Walmart's Current Deals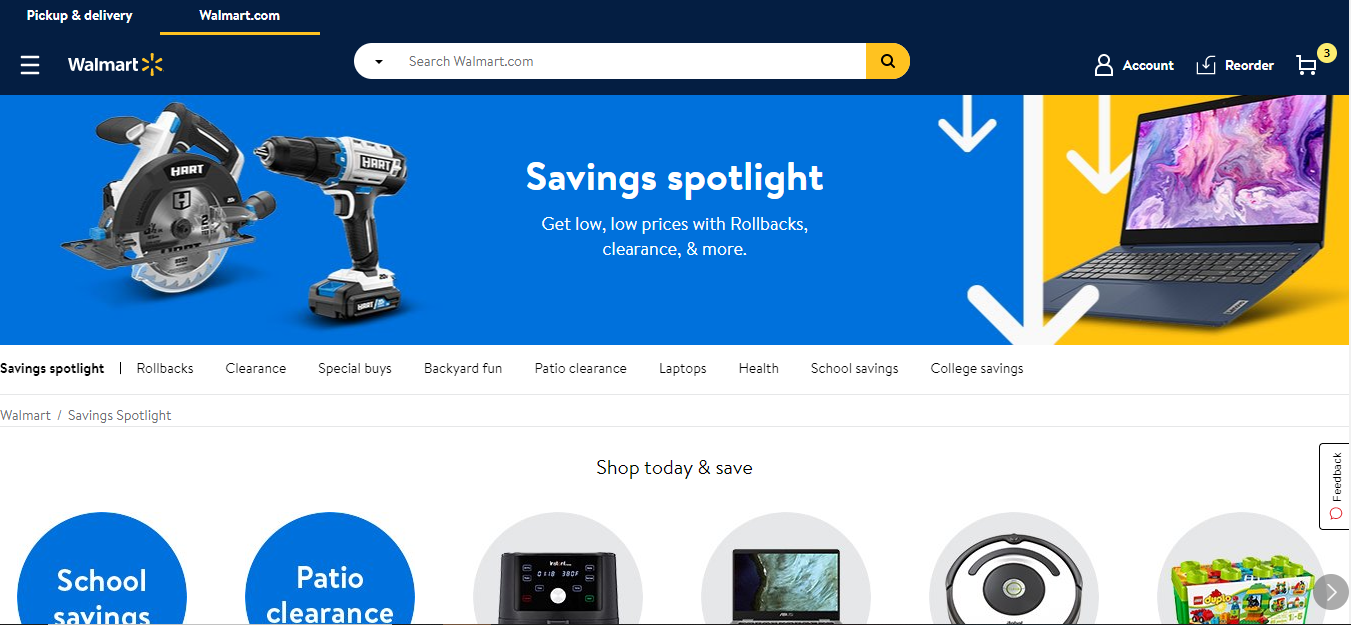 Generally, Walmart's prices are a bit more affordable than of Amazons'. Just like its competition, Walmart also has daily markdowns enclosed in the Savings Spotlight and further reductions on their Clearance Section.