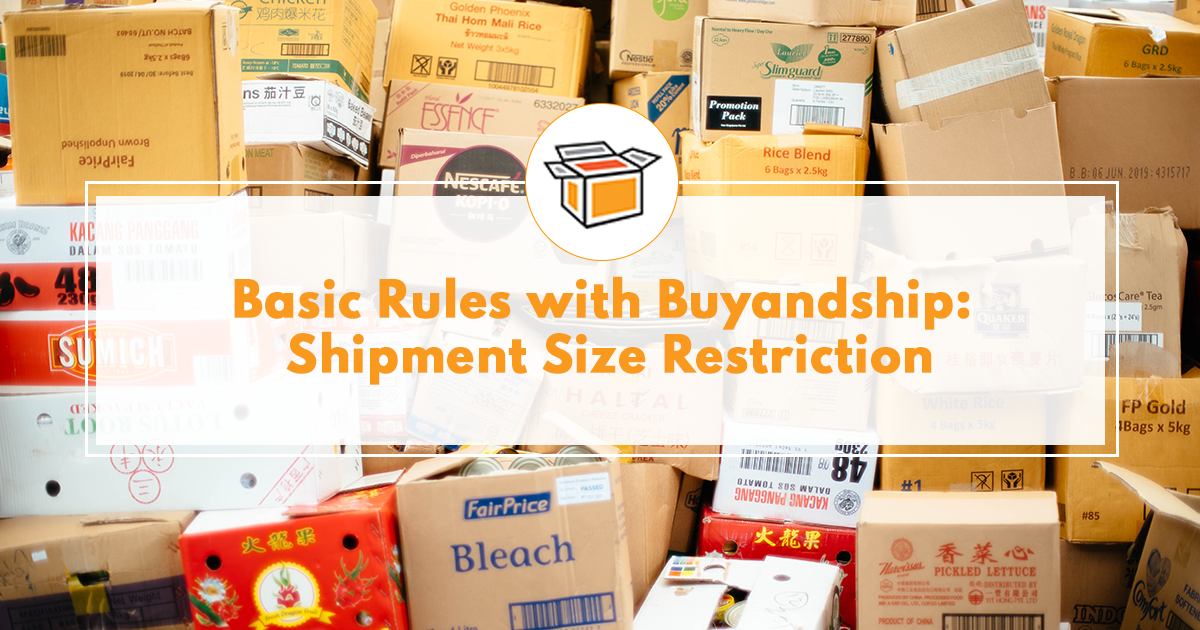 Whatever we do, there will be some basic rules and regulations that you have to adhere to. Shipments with Buyandship are no exception. There are some basic rules that every member will have to follow for a smooth and hassle-free shipment. Let's first tackle Shipment Size Restriction: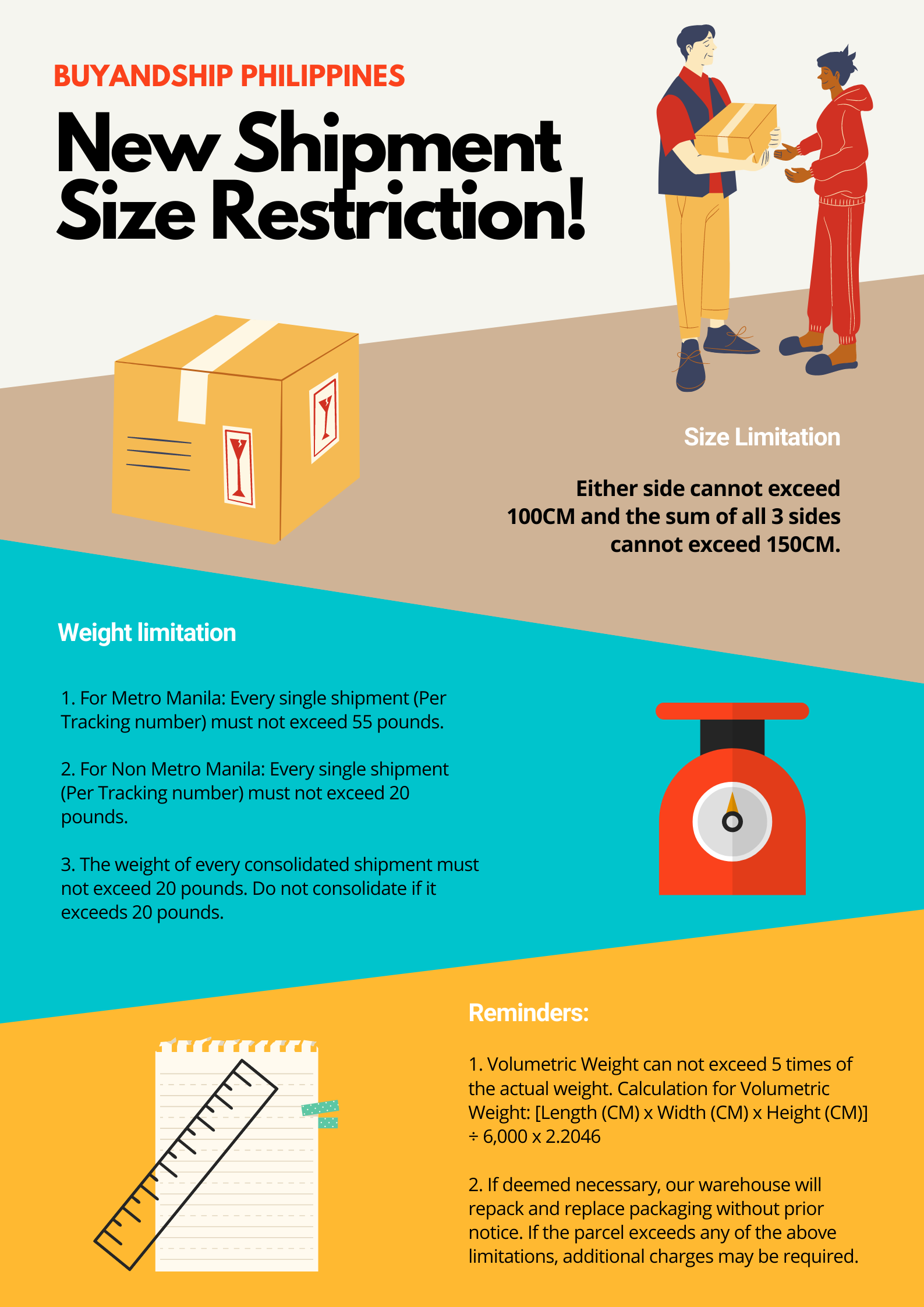 If deemed necessary, our warehouse will repack and replace packaging without prior notice. Every single shipment (Per Tracking number) must not exceed 55 pounds For Metro Manila and 20 pounds For Non-Metro Manila. If the single parcel exceeds 20 pounds, please do not consolidate it with other parcels. Here are a few more notes to remember:
Each side cannot exceed 100 CM
The sum of all 3 sides cannot exceed 150 CM
Volumetric Weight can not exceed 5 times the actual weight
Note: Calculation for Volumetric Weight: [Length (CM) x Width (CM) x Height (CM)] ÷ 6,000 x 2.2046
If the parcel exceeds any of the above limitations, additional charges may be required. The overseas warehouse may also reject the parcel, or the delivery fee may be calculated by Volumetric Weight.
Please note that we do not allow bulk shipments~ Maximum of 10-12 pieces per shipment.
When browsing for a product, always check the product information first and check if it doesn't violate our shipment size restriction. Just keep this in mind and you're on your way to a fun online shopping experience.