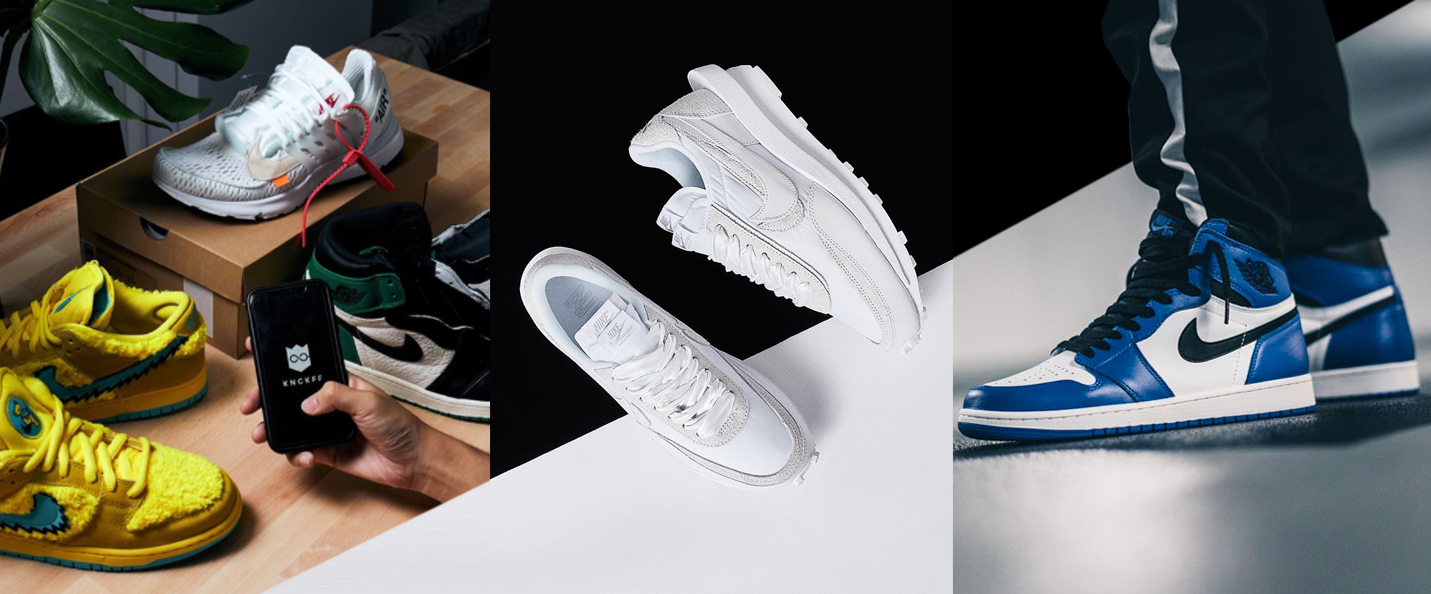 KNCKFF is a popular sneaker sales platform based in Taiwan. They provide consumers with an opportunity to easily buy authentic hot-selling or limited-edition products for an affordable price. Making "trust" as the core value of KNCKFF is one of many reasons why it is the leading sneakers platform in Taiwan.  They do only primary retail, which means there is no marketplace like StockX.  All sales are by KNCKFF.
---
KNCKFF Key Selling Points
Lower listing prices than the US
Lower fees & other costs than comparable sites
Ships from Taiwan (faster fulfillment)
No need to search for all major platforms
Don't worry about the authenticity of the product. It's all Original!
Simple shopping process
---

Terms and Conditions for KNCKFF Campaign
This promotion is available only to registered Buyandship and KNCKFF members who ship items bought on KNCKFF from Taiwan via Buyandship's services, i.e. "Eligible Users". If you are an existing KNCKFF member, you need only to begin shipping to Buyandship's Taiwan warehouse address and use Buyandship's forwarding service to enjoy this benefit.
Each calendar month, Eligible Users will receive free shipping credits on their first "Qualifying Shipment." A Qualifying Shipment must be purchased on KNCKFF, shipped to Buyandship's Taiwan warehouse with valid tracking numbers, and correspond to a "Qualifying Transaction." A Qualifying Transaction must be worth at least 6,000 New Taiwan Dollars as listed on KNCKFF's site, exclusive of any shipping, handling, or other fees.

Eligible Users must declare their Qualifying Shipments on Buyandship's system, and once Qualifying Shipments are verified by KNCKFF and Buyandship, appropriate shipping credits will be rebated to relevant Buyandship accounts and ready for use** within approximately 5 days after the Qualifying Shipment arrives at our US warehouse.

**Please refer to our Buyandship tutorial for more information.

This promotion is available from 19th October 2020 12:00 AM HKT until 31st December 2020 11:59 PM HKT.  Any orders placed on KNCKFF outside of this period shall not be eligible to receive the benefit.
All rebated shipping credits can be used to pay for shipping fees on Buyandship's system and will be valid for 90 days from the day they are available in the relevant Buyandship account.
Any item that falls within Buyandship's list of prohibited items on the restrictions page are not eligible for this promotion.
Buyandship reserves the right to amend or cancel this promotion at any time.
Buyandship will not be held responsible for defective or products that violate intellectual property laws, as Buyandship is not the seller. Buyandship is not responsible for the quantity or quality of the products inside the parcel, or for any parcels lost or damaged by defective or inadequate packaging. Buyandship will not be responsible for anything that happens to the parcel before it arrives at our warehouse, including, but not limited to, any loss incurred due to undeliverable parcels, delays, or damage by other delivery agents. Buyandship will only be responsible for any lost or damaged parcels that are proven to have occurred after our overseas warehouse has received the parcel or during our delivery operations. Please refer to our terms and conditions for more information.
---
KNCFF Taiwan: Top 10 Selling Products 👑
If you're looking for inspiration as to what to buy, KNCKFF gave us their Top 10 Selling Products that are popular among their consumers, worldwide! Check them out on the list below.
---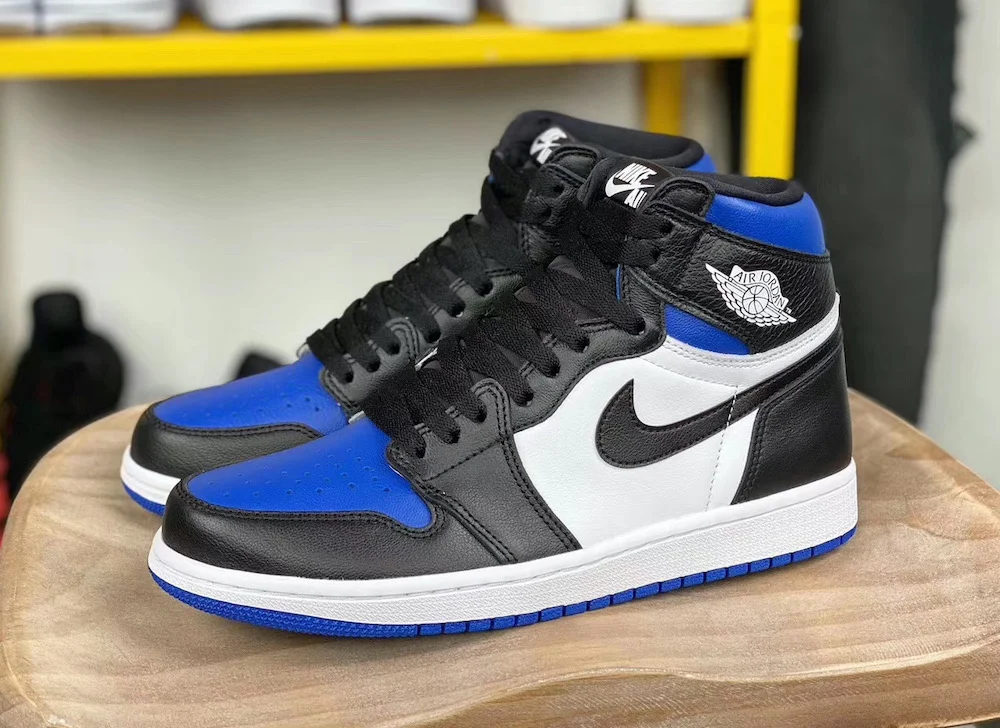 This full leather Jordan 1 features white side panels offset by Game Royal on the toe and ankle collar, followed with black overlays. It also includes black and white Wings logos on the ankles, white Nike Air branding, and black Swooshes. There is a black inner lining with a white rubber midsole and Game Royal on the rubber outsole to finish it off.
---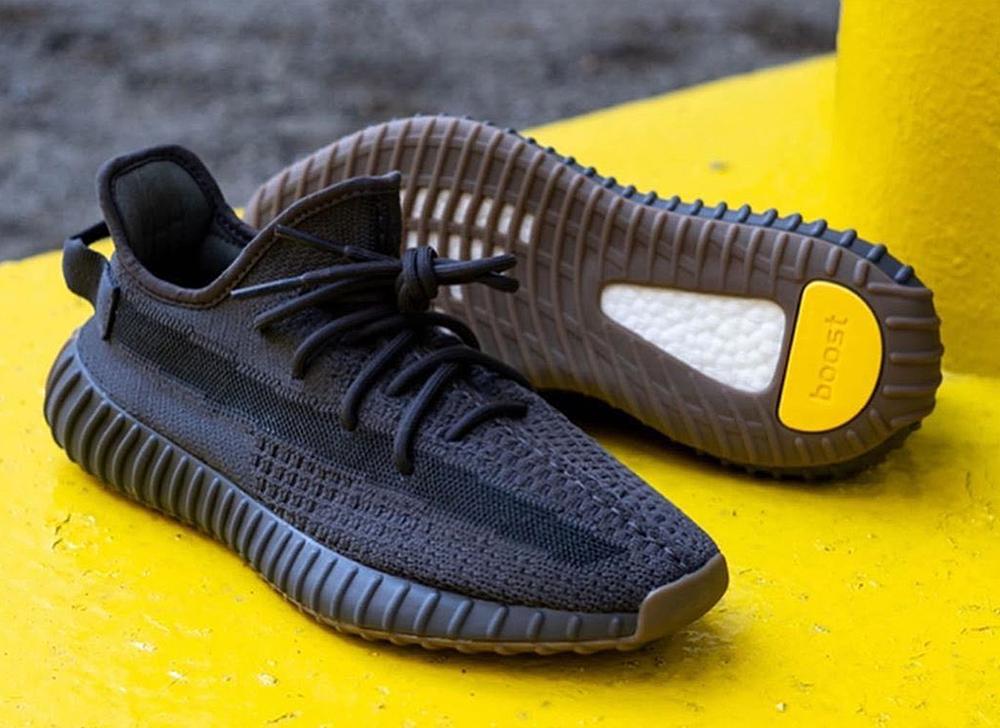 YEEZY BOOST 350 V2 "Cinder" uses coal gray and black to create the main body color of the shoe, with rich levels of detail, coffee outsole color matching, a continuation of the Primeknit woven upper design, translucent monofilament material dyed on the side of the shoe, and heel pull. The basic configuration such as the ring, the final classic BOOST technology cushioning midsole is presented in dark gray.
---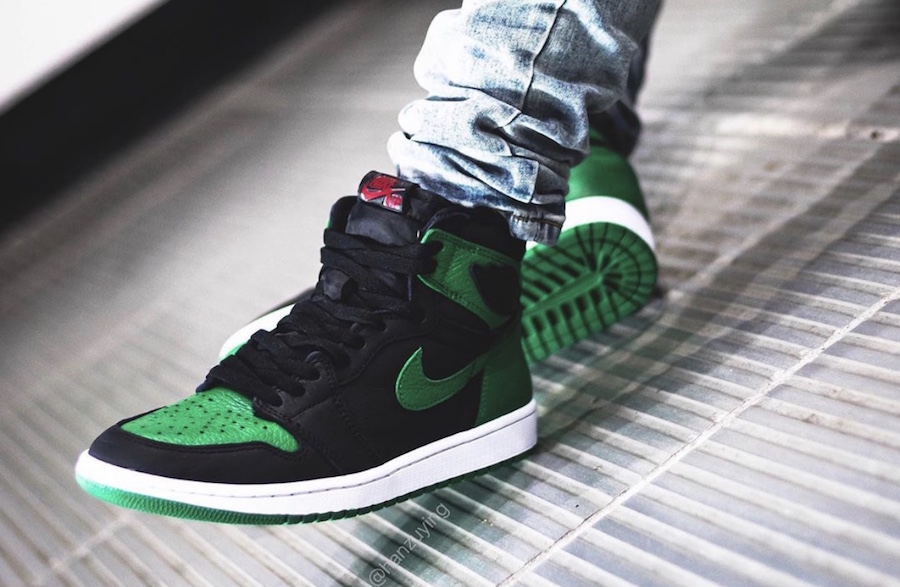 Air Jordan will likely never tire in the realm of sneaker culture, and Jordan Brand is more than aware of that very fact. This Jordan "Pine Green" is done in a quite familiar color blocking. Poised to close, the latter pair utilizes its signature shade at the outsole, toe box, swoosh, and much of the heel counter to ankle flap while the rest shapes with a neutral black leather.
---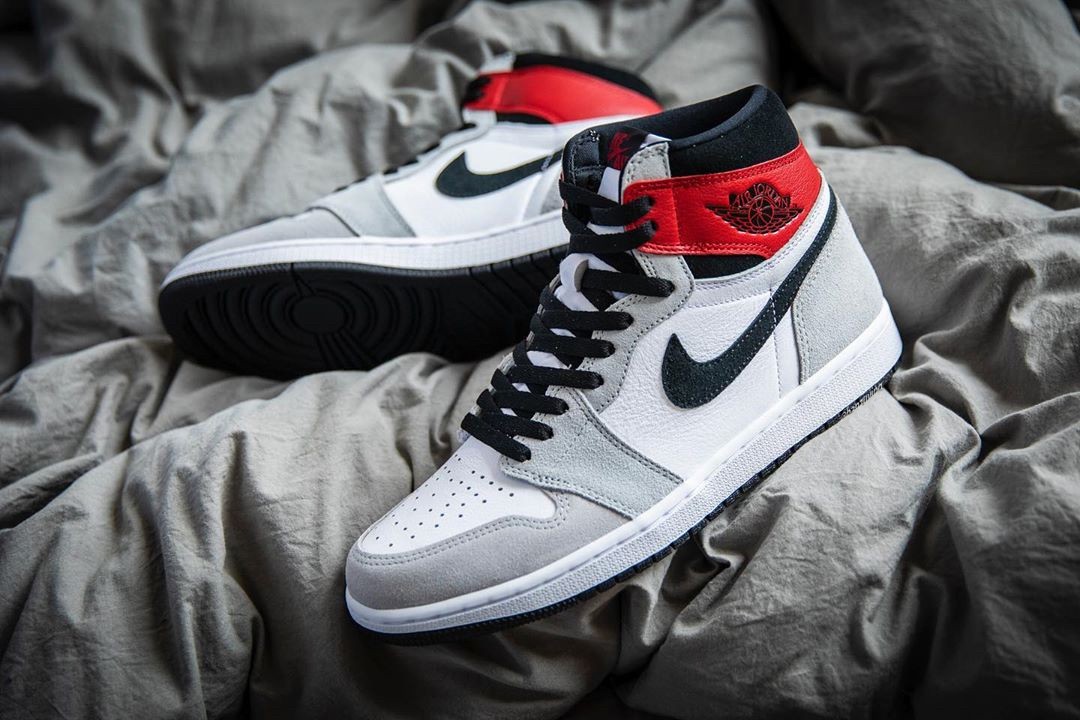 Jordan Brand's Air Jordan 1 has begun to surface in several summer-ready makeups as of late, one of which is the Air Jordan 1 Retro High OG "Light Smoke Grey." This Jordan 1 features a gray suede body. In addition, it consists of a white toe box and profile panels. Contrasting the gray, the sneaker features varsity red on the upper of the shoe.
---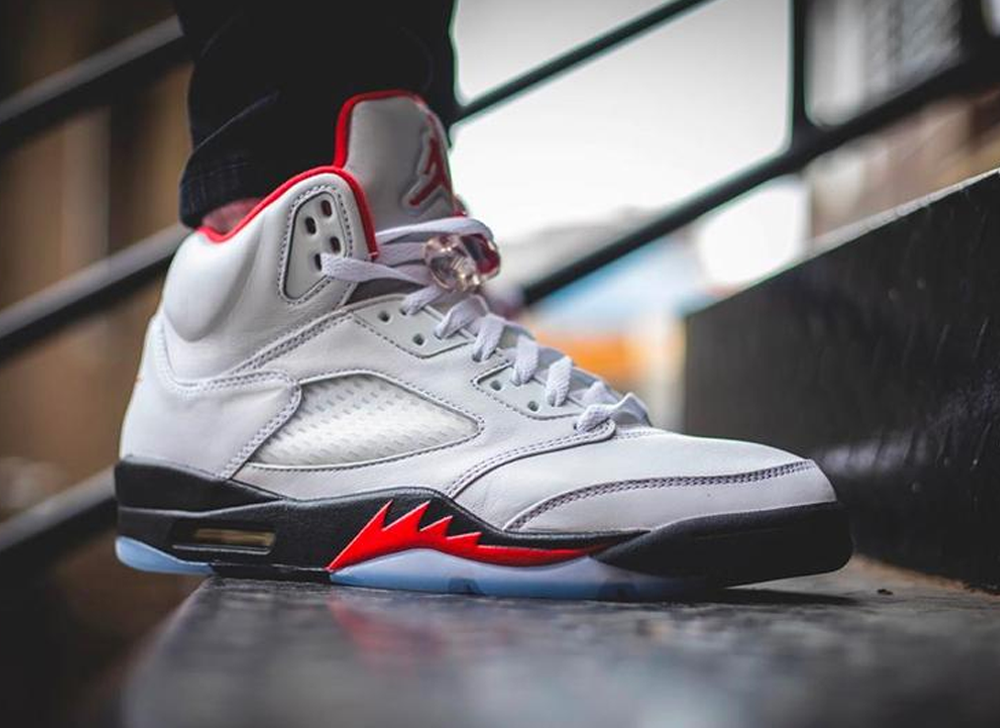 This sneaker is inspired by the p-51 Mustang WWII fighter plane. It has a red shark tooth design which was found on fighter planes. This Air Jordan 5 has a white leather upper and a silver reflective tongue on the heel. The shark tooth design is found on the black midsole and has a Nike Air. The sneaker includes a clear translucent rubber outsole.
---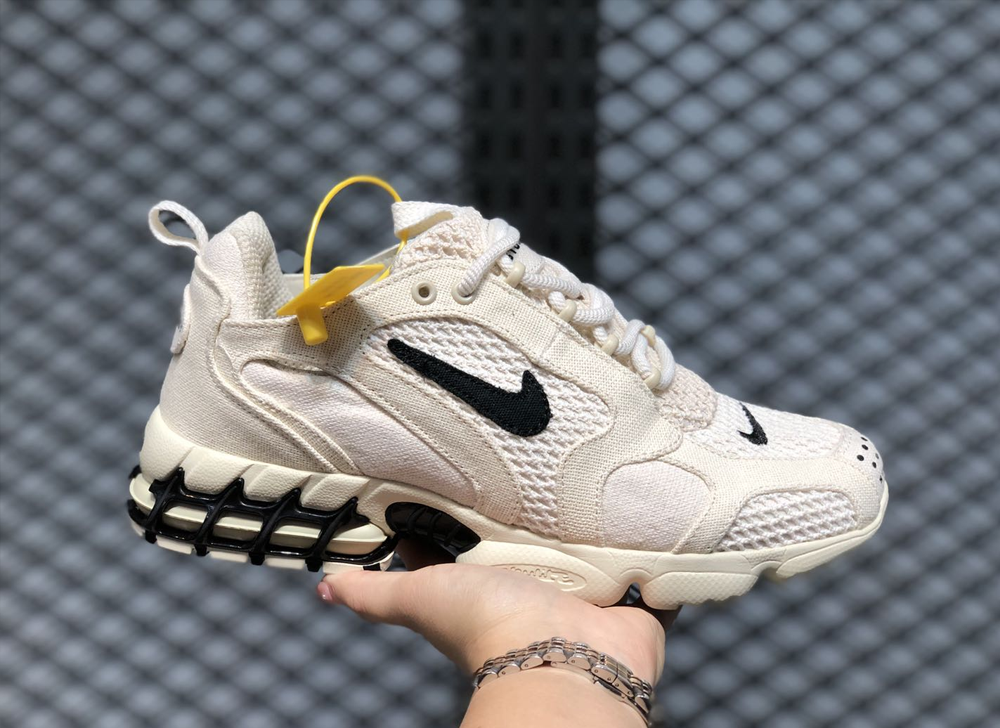 Stussy and Nike collab to deliver the Air Zoom Spiridon Caged Stussy Fossil. This version of the shoe is a refreshed design of the original 2003 Air Zoom. This sneaker includes a mesh upper with woven textile overlays and a black swoosh. It also includes a cages Zoom air unit and Stussy branding on the heel and toe.
---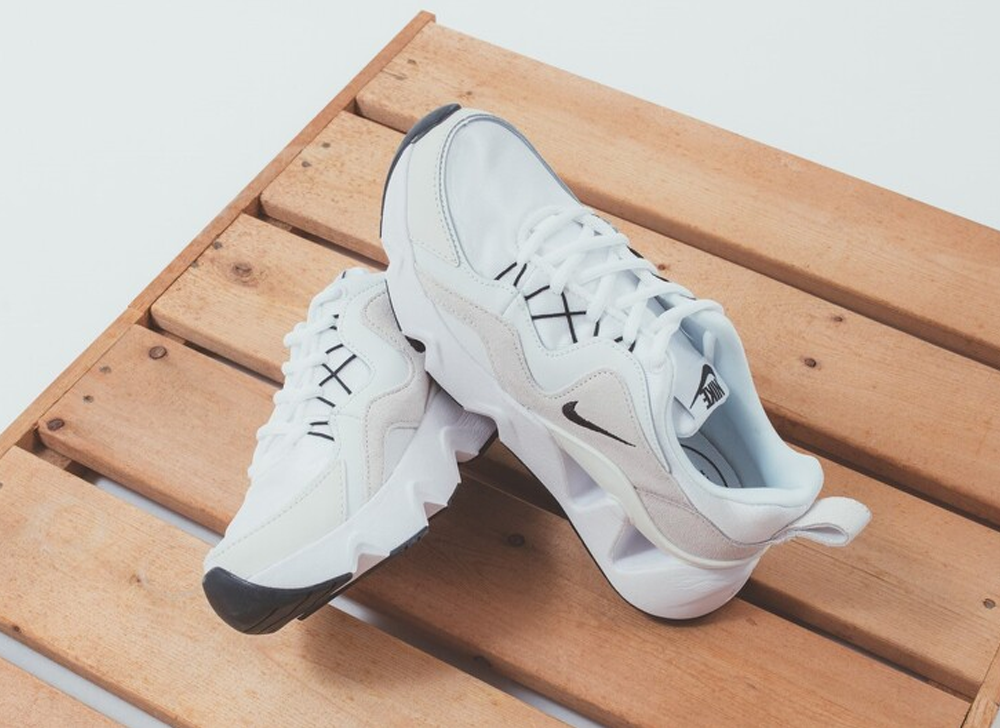 A ride with lift. The Nike RYZ 365 is essentially the chunky sneaker replacement for the Tekno. It features bold line work on the upper, which adds a touch of irreverence, while geometric shapes in the midsole provide a cushioned foot fall. The use of new shapes lets you see through the midsole.
---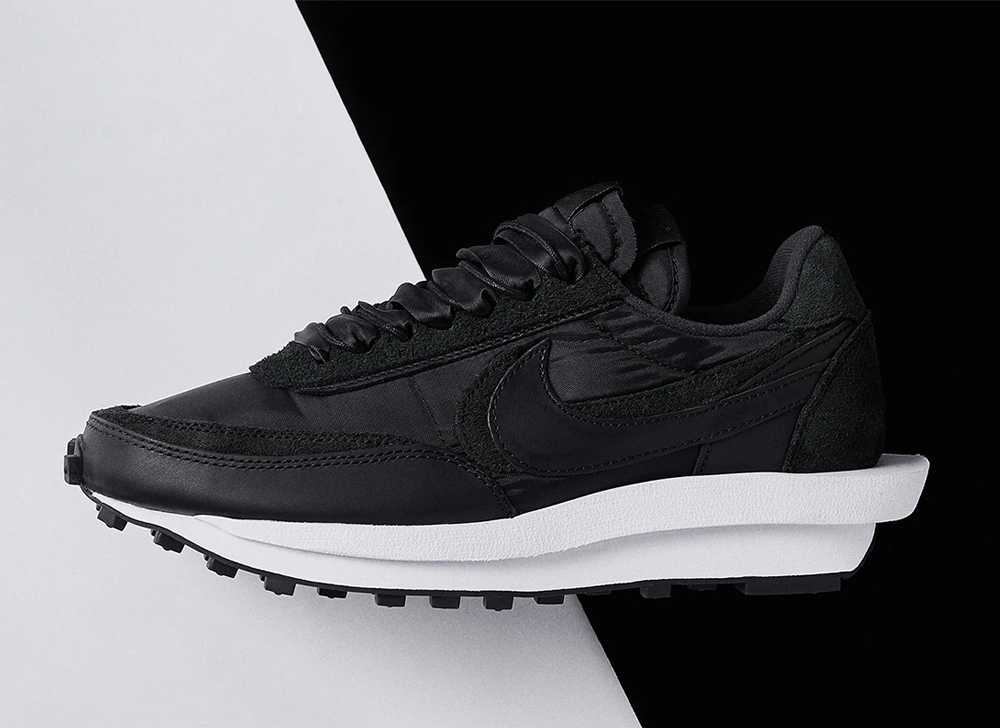 The sneaker was produced as a collaboration with Nike and Sacai after their debut on the runway at Paris Fashion Week, Spring/Summer of 2020. It includes a black nylon upper with black suede overlays, a doubled sole, a doubled tongue, and a black Swoosh. This shoe also includes a pair of extra laces.
---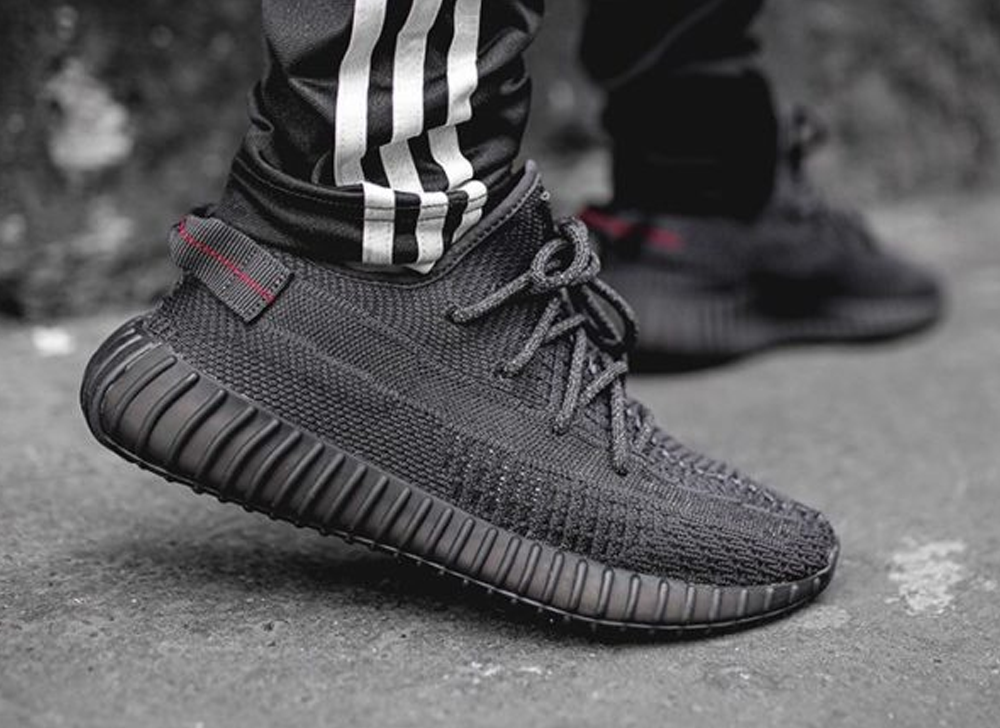 Adidas continue the previous Yeezy Boost 350 V2, and retains the sleek shape fans have come to know and love. It has black , across its primeknit upper, as well as the majority of its BOOST-equipped midsole and matching weaved laces. Finishing off the upper is the woven post-dyed side stripe, that runs along the sneaker's lateral side.
---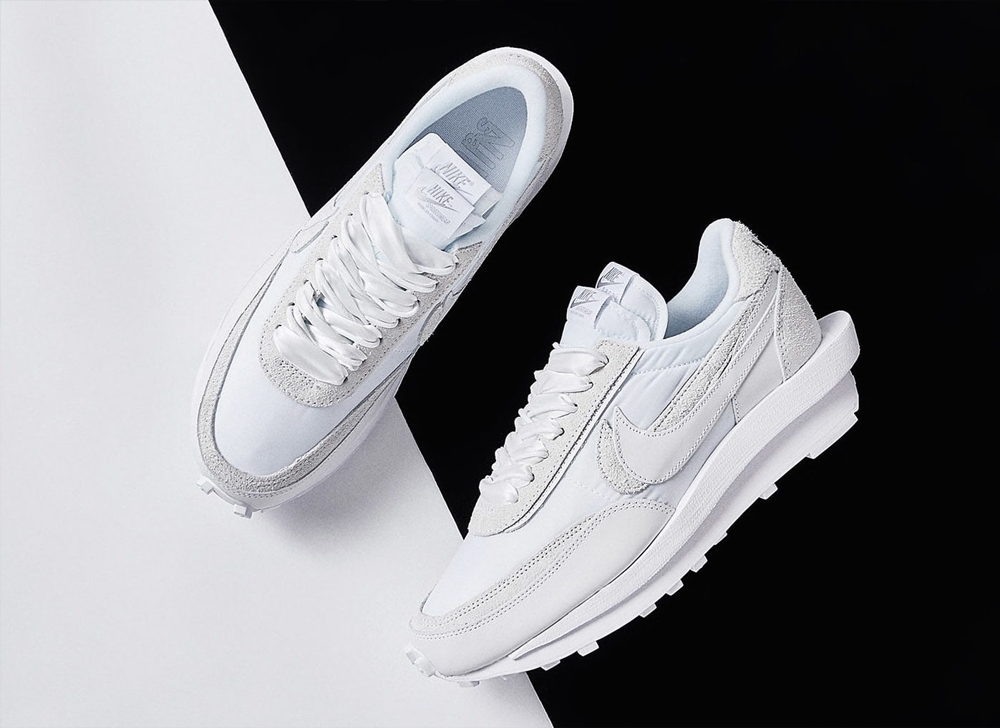 Forgoing a trio this time around, Sacai's release of the Nike LDWaffle refines its approach, constructing with a much sturdier set of nylons, suedes, and leathers. With the multiplied motif of Chitose Abe's making appearing comparatively pronounced thanks heavily in part to the lighter shading. From the toe cap to the swoosh and the heel wrap, every line stitches with clear quality control, sitting unwarped unlike that of the inaugural releases.
---
Note: We hope you love the stores and products we recommended. We just wanted to clarify that the prices are accurate as stated at the time of publication. We do not own any of the pictures above. All credits are due to KNCKFF and all of the brands featured in the article.