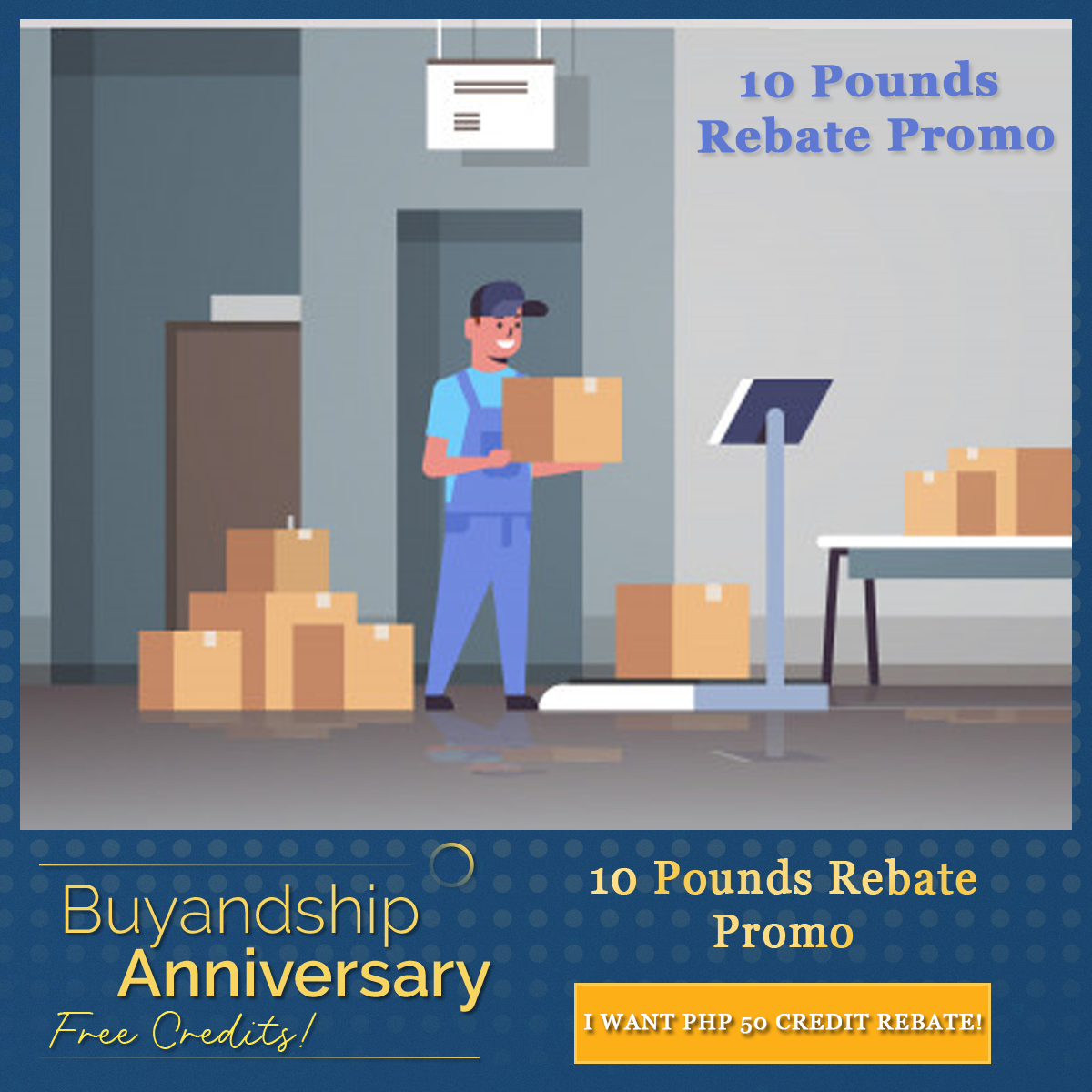 Earn PHP 50 Free Shipping Credits if your shipments exceed 10 pounds within the promo period of October 19 – November 19, 2020!
10 Pounds Rebate Promo Terms & Conditions
The Campaign starts on October 19 and ends on November 19, 11:59 PM
Eligible users whose total weight checked out in Hong Kong reached 10 pounds and above within the promo period (October 19 – November 19) will receive a one-time PHP 50 Credit Rebate.
The rebate will be automatically returned on your dashboard in the Credits section.
Please provide ample time for your shipments and note that it takes some time before your shipments arrive in Hong Kong from our overseas warehouses.
All credits cannot be transferred to other member accounts and cannot be exchanged for cash.
The credits earned through this campaign will be valid for 30 days.
By participating in this campaign, you understand and are willing to abide by the terms and conditions.
In case of any dispute, Buyandship will reserve the final decision.