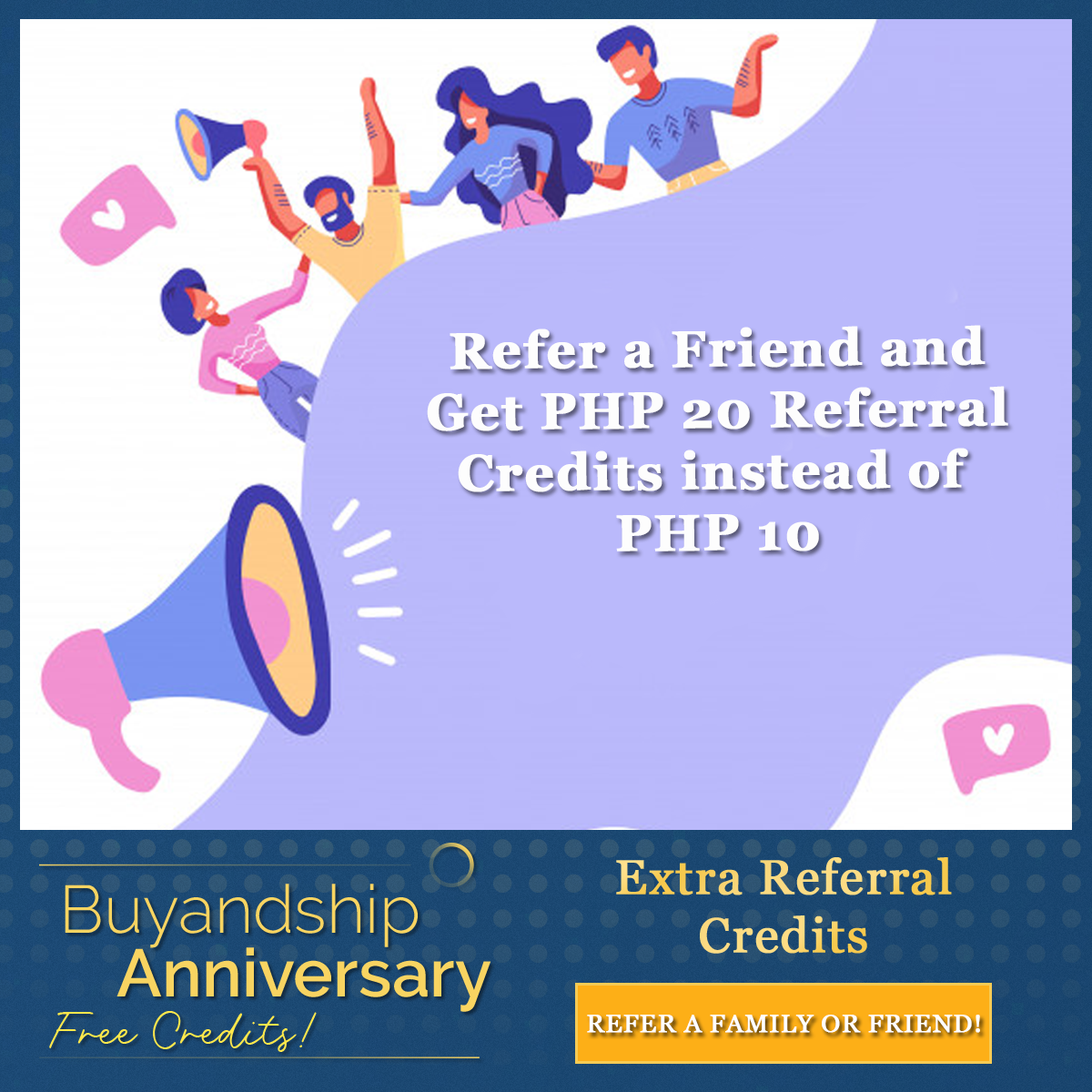 Involve your friends and family! Get PHP 20 Referral Credits instead of PHP 10 when you invite friends to register and verify their account with your referral code between October 19 – November 18.
Extra Referral Credits Terms & Conditions
The Friend Referral offer starts on October 19, 2020, and ends on November 18, 11:59 PM.
Your referred friend must checkout their first overseas purchase at our Hong Kong Warehouse on or before November 18, 2020.
The credit points of PHP 20 instead of PHP 10 will be automatically added to the accounts of both parties within 30 days after the referee completes the first transaction.
To use the "Friend Referral Number", the referral number must be entered at the time of registration, otherwise, no reward points can be earned; When you use the "Referral Link" to register, your referral code will appear in the referral code column.
"Refer your friend" reward points are only available for registrations within the Philippines.
All points earned cannot be returned or exchanged for cash.
The points awarded through this event will be valid for 60 days.
By participating in this offer, the customer states that s/he understands and is willing to abide by the terms and conditions of the event.
In case of any dispute, the company will reserve the final decision.