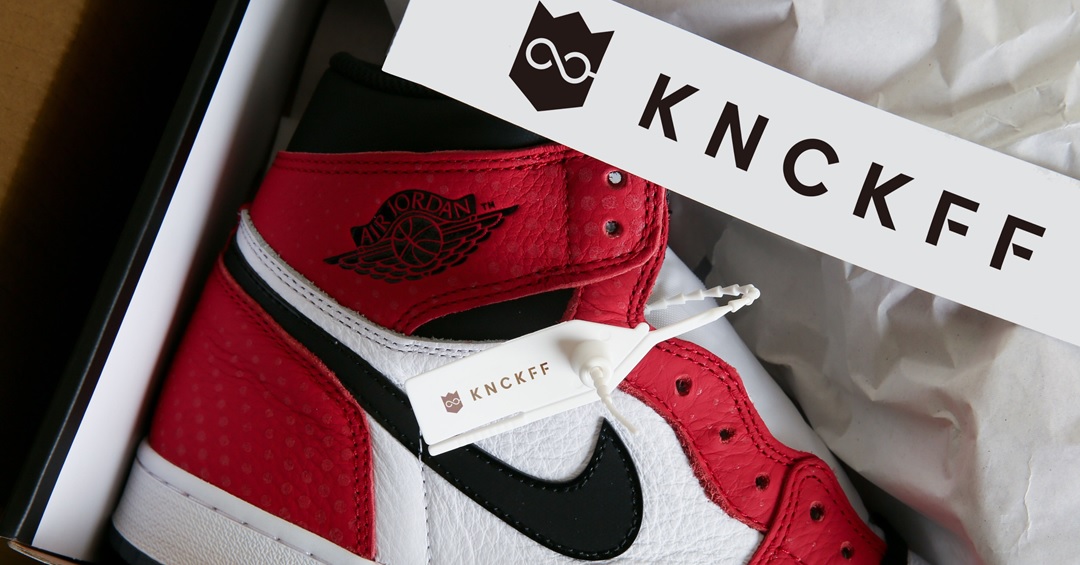 Knckff is a popular sneaker sales platform based in Taiwan. They provide consumers with an opportunity to easily buy authentic hot-selling or limited-edition products for an affordable price. Product inventory and prices by the shelves are provided, and consumers can easily browse the web to find the products they want. Headed by a manager who loves sneaker culture, team members are convened to create a sneaker trading platform with "trust" as its core value~ making it one of the leading sneakers platforms that everyone loves in Taiwan. Now you can shop directly shop from Taiwan, and ship it directly to your home address in the Philippines. Don't miss out on the fun and browse your favorite sneakers on their site! In light of that, we created a comprehensive step-by-step guide on how to buy from KNCKFF Taiwan.
---
About KNCKFF

KNCKFF was founded in the spring of 2019. The name comes from removing the two vowel O from KNOCK OFF, and it becomes the current brand name in abbreviated form. Headed by a manager who loves sneaker culture, team members are convened to create a sneaker trading platform with "trust" as its core value.
The team members are all from the sneaker industry. The major sneaker brands Adidas, CONVERSE, NIKE, REEBOK have more than ten years of experience in various fields. KNCKFF understands that the sneaker market attaches importance to the cultural transmission for consumers, and the exchange of values ​​is also in the market. It's an important product, that pushed KNCKFF to came out and became a trusted "third party" medium between buyers and sellers. They provide verification, provide matching, and the most important sense of trust.
KNCKFF Key Selling Points
Lower listing prices than the US
Lower fees & other costs than comparable sites
Ships from Taiwan (faster fulfillment)
No need to search for all major platforms
Don't worry about the authenticity of the product
Simple shopping process
Public pricing model: As the concept of the stock market, the price on the website is the lowest price of the product size. Once the lowest price is purchased, the second-highest price will appear immediately
---
How to Buy Your Favorite Authentic Sneakers For a Much Lower Price via KNCFF Taiwan
Step 01: First things first, go to KNCKFF's Landing Page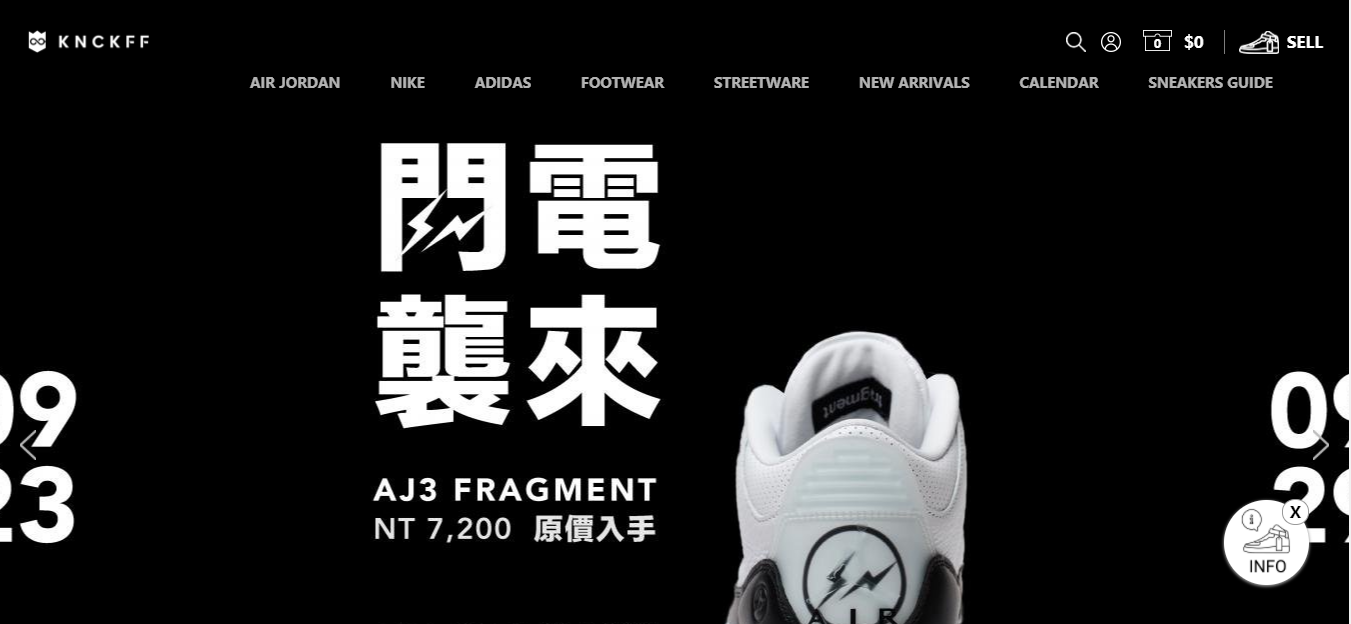 Looking for an alternative site to shop your favorite sneakers that aren't available in the Philippines or if it's available, it way too expensive? Get to snag cool sneakers for a much lower price than in PH and US at KNCKFF Taiwan! Since the whole site is written on Chinese characters, don't forget to use Google Translate or read the whole tutorial for a more personalized and comprehensive guide.
Step 02: Sign Up or Login To Your Account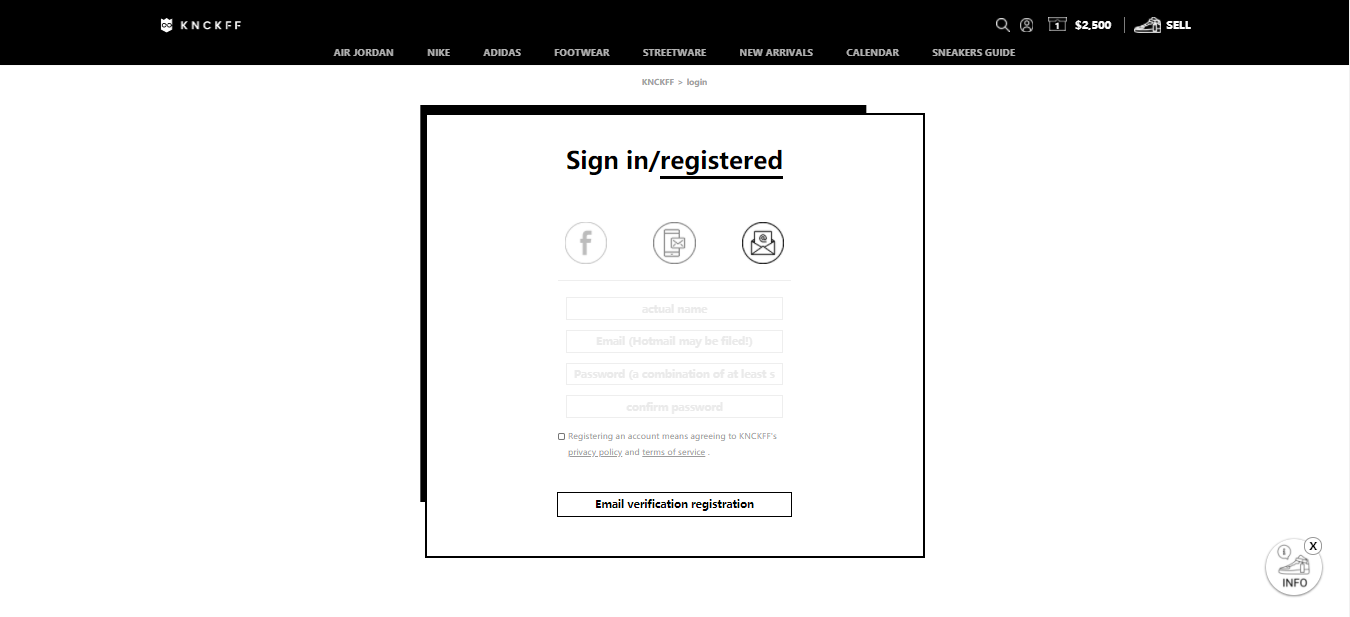 Create an account if you're new to the site or simply log in to your account if you already have one. You have 3 options to sign up: Facebook, Email, and Mobile Number (Taiwan's Sim Card, Not Buyandship's TW Mobile Number) Simply pick what's the most convenient for you.
Step 03: Upon Account Verification, Insert Buyandship's Taiwan Warehouse Address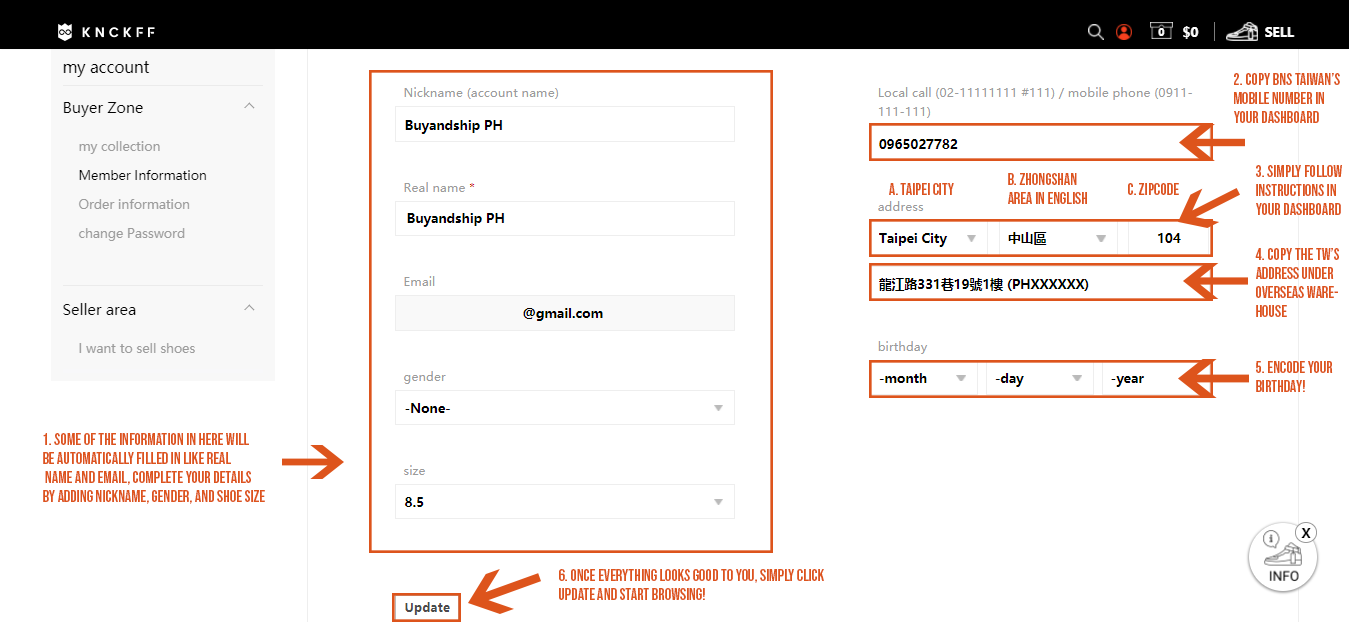 Upon Email Account Verification, you will be redirected to your profile where you have the option to save your Shipping Address now. By doing this, the checkout will be smoother and faster, so we recommend you do this.
Note: If you use other forms of registration and were not redirected to your profile settings, simply click your profile and you will be redirected there.
Alright! Let's get started, first things first, go to your Buyanship Account. Under the 'Overseas Warehouse Address' section, click on the 'Taiwan' Tab.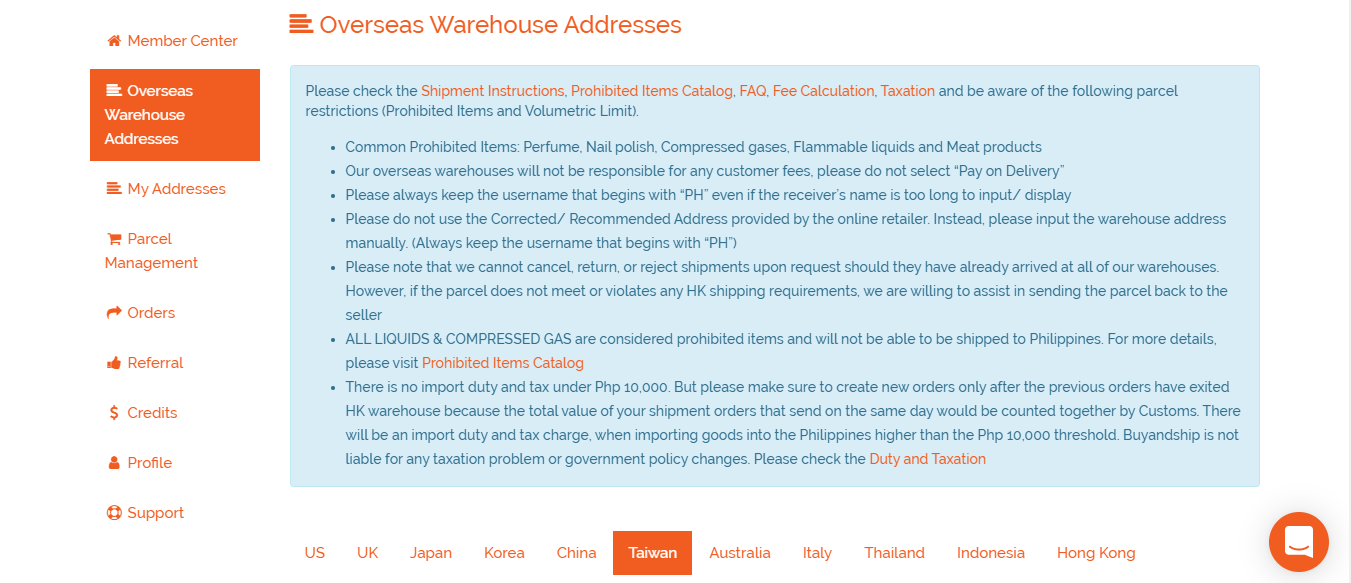 First, insert all of the data that you can encode i.e Nickname, Gender, Shoe Size, and Birthday.
Next, Copy Taiwan's Mobile Number from your dashboard and put it in the necessary slot. Please note that this number is not for SMS Verify Use.
Choose 臺北市 >>> 中山區 >>> 104  on the bullet-list address. It means Taipei City >>> Zhongshan Area >>> 104 in English. Again, you can use google translate for easy navigation or search for Chinese characters similar to our Taiwan address.
Next, Copy and Paste the Chinese Address from your dashboard into the form. It is important that you include your MEMBER ID (PHXXXXXX) after the line. Check the Screenshot above for reference.
Lastly, click Update and start browsing KNCKFF!
Step 04: Browse Your Favorite Sneakers Products and Hit "Add to Cart"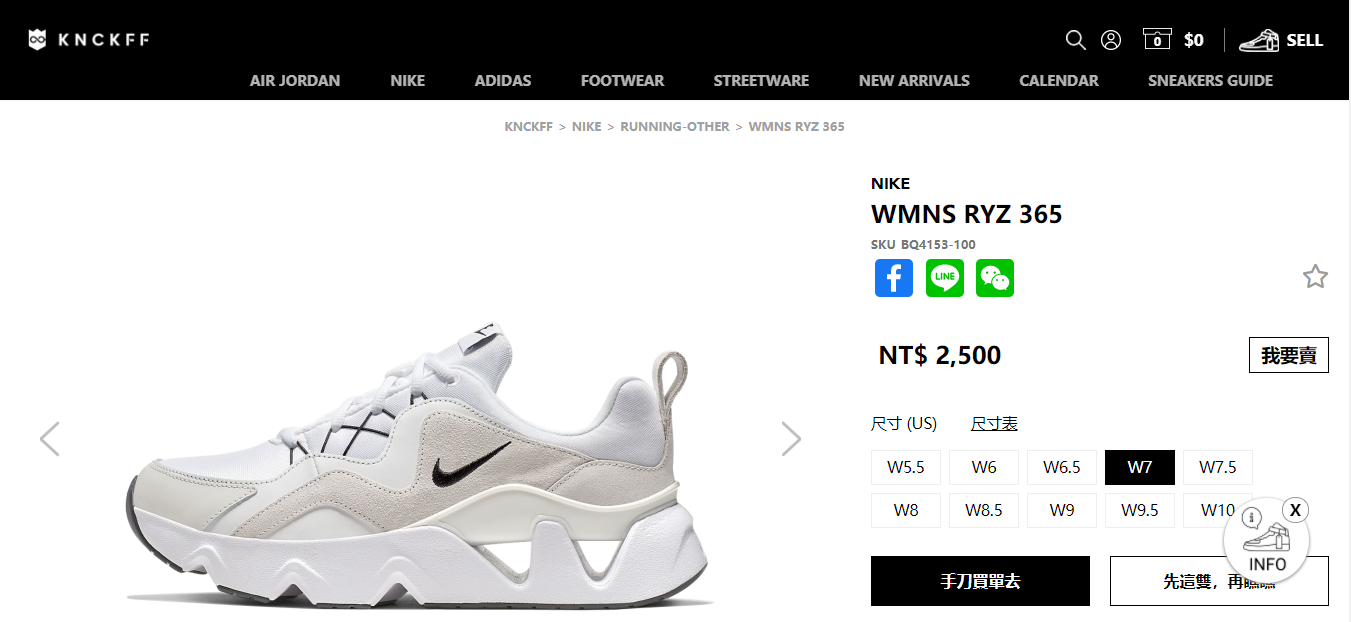 With their listings, find your favorite sneakers and simply hit "Add to Cart" once you're satisfied with your finds.
Note: The black button means 'Buy Now' while the white button means 'Add to Cart, Continue Browsing'
Step 05: Review Your Cart, Insert Necessary Details, and Proceed to "Checkout"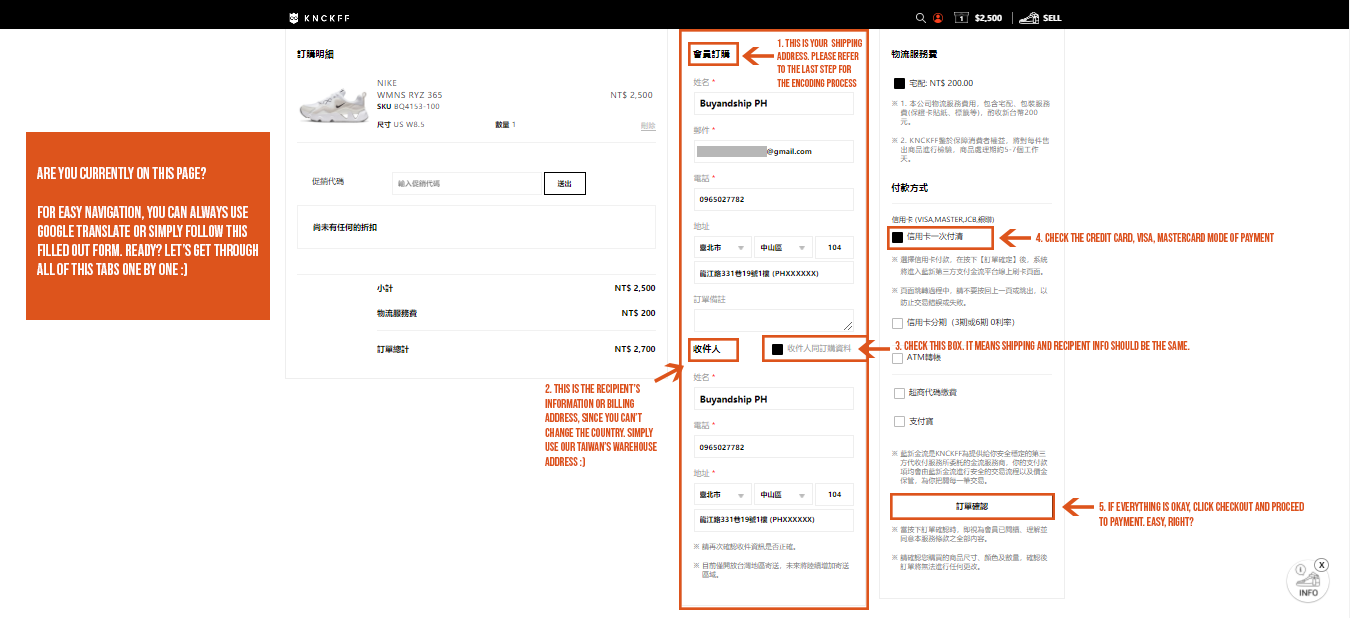 Once you're satisfied with your finds, review your cart one last time and review if all of the details you encoded is correct. Since the country in Recipient's information can't be change simply click on the box that says "Shipping Information and Recipient's Information is the same." You can use our Address as your Billing Address, in this case. Simply check the screenshot above for your reference.
Review your cart and details one last time, then click "Checkout" 
Step 06: Pay Your Order in this Gateway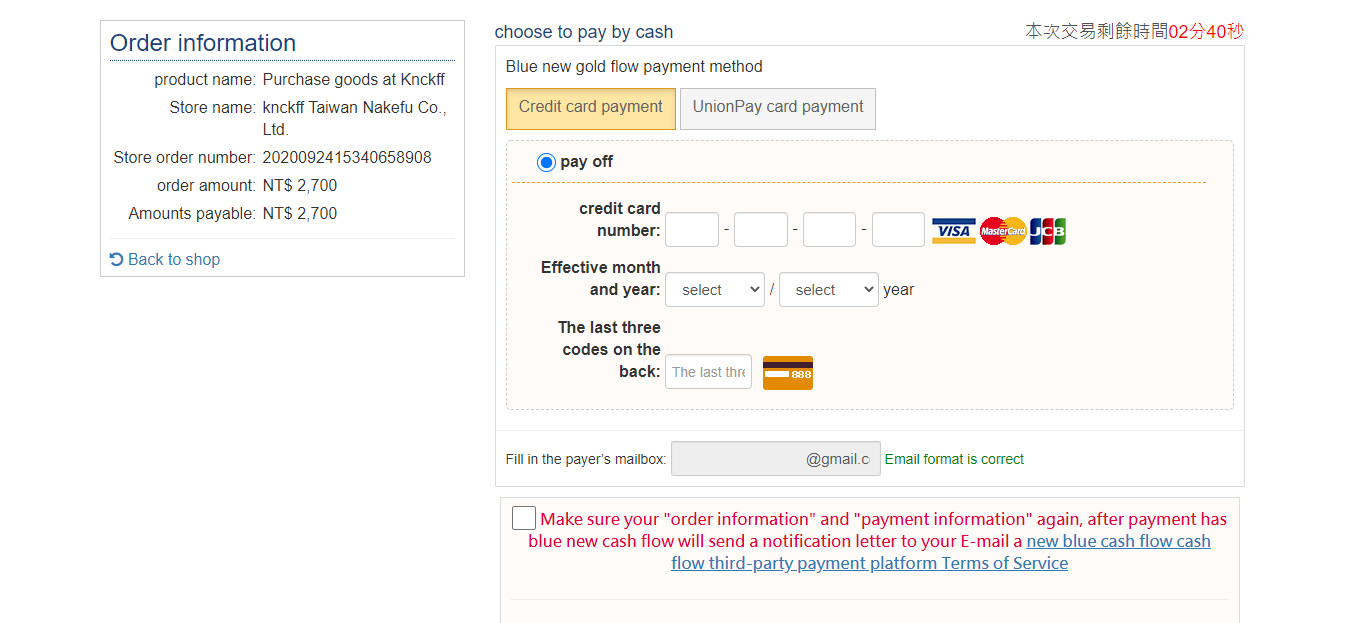 Once you hit "Checkout," you will be redirected to their payment gateway where you will have ample time to pay for your orders. After the payment is completed, the order will be established, otherwise, the system will automatically cancel the order)
Step 07: Wait For KNCKFF's Tracking Number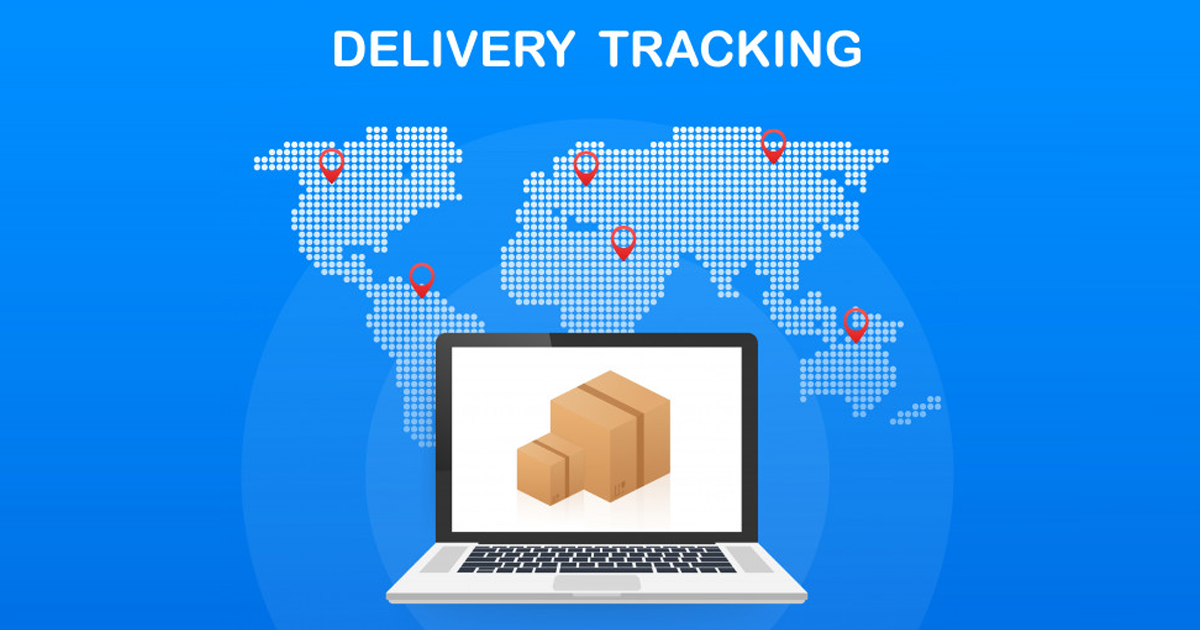 Once everything is settled, KNCKFF will send you an email confirming your order. Wait for your tracking code, because it will be crucial for the next step.
Step 08: Declare Your Shipment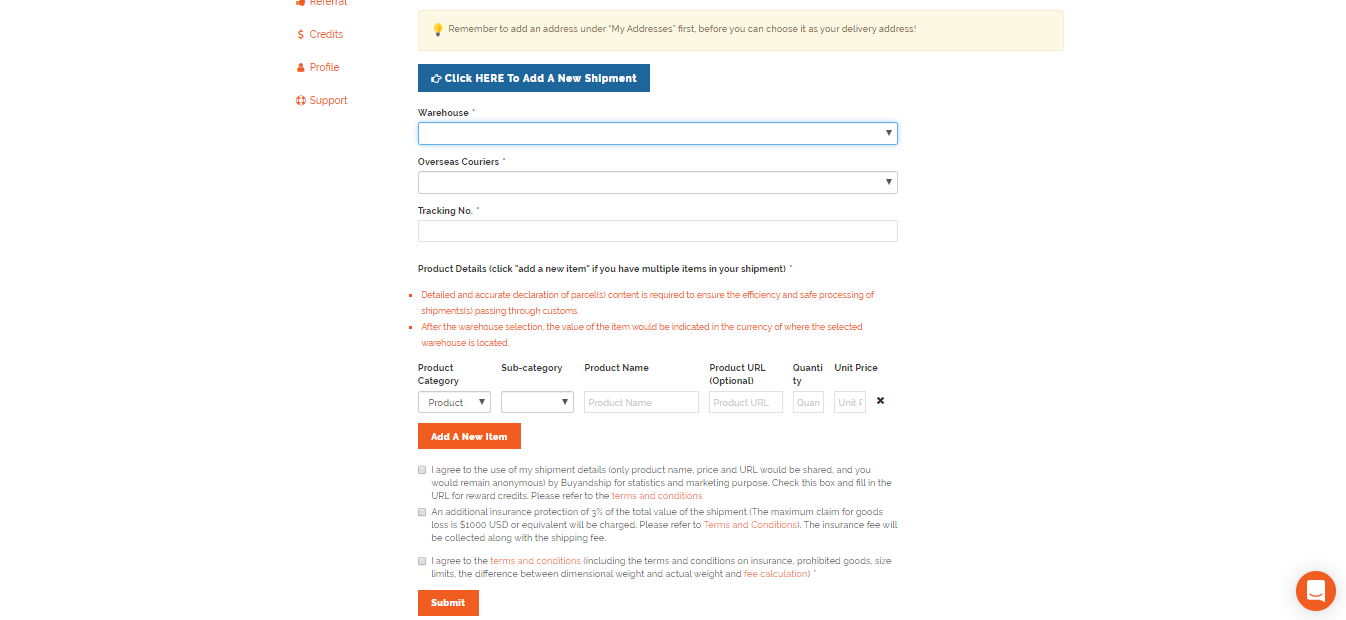 Once you get your tracking code from KNCKFF, log in to your Buyandship Account, and declare your shipment. All you have to do is:
Go to 'Parcel Management'
Hit 'Click Here to Add a New Shipment'
Enter the Warehouse you ship it to, in this case, select 'Taipei, Taiwan'
If the Drop indicates which courier they use, select the respective courier. But if you don't know, choose 'Other Couriers,' instead
Enter your Tracking Number
Fill out the Product Details (Click 'Add New Item' if you bought multiple items)
Check all of the Terms and Conditions
Hit 'Submit'
If you wanted a more elaborate explanation of how to do it, click here.
Step 9: Wait For Your Parcel To Be in Parcel Management "Arrived At HK Warehouse"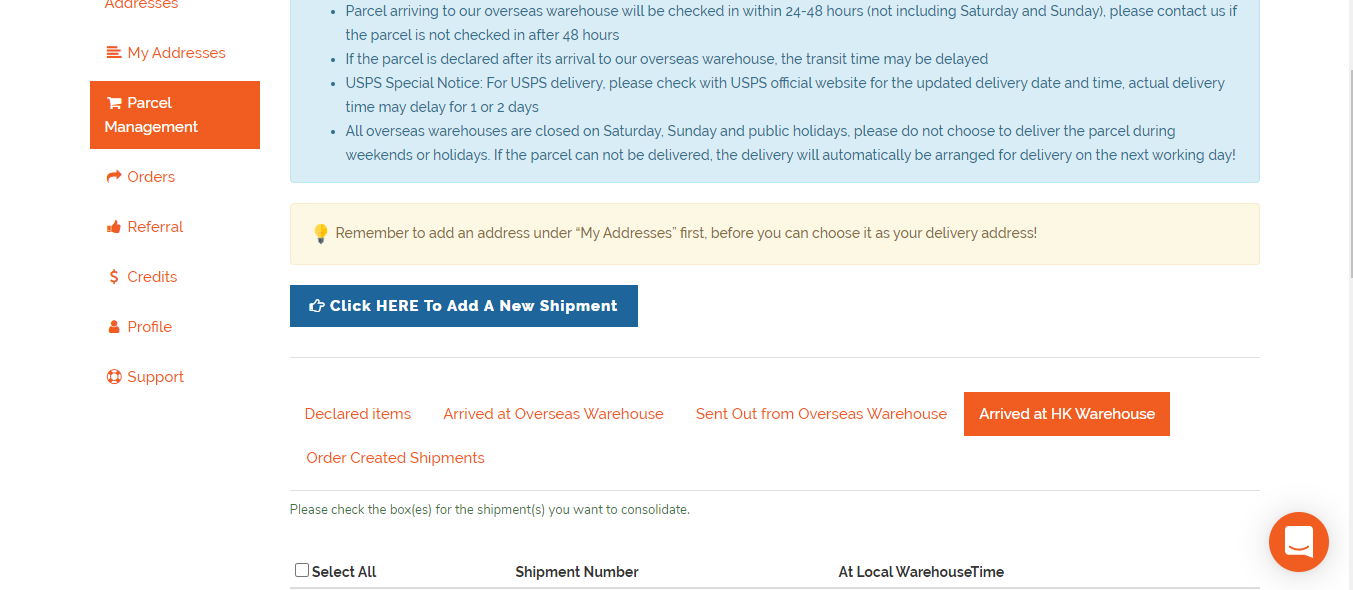 Once it is in "Arrived at HK warehouse" in Parcel Management, you can checkout your shipments separately or consolidate your shipments (not separate items) by ticking on the box next to your tracking number. Once each shipment arrives HK warehouse you have free consolidation services and 42 days of storage. If you want to checkout, fill out the checkout details, and proceed to payment.
Step 10: Pay for Buyandship's Shipping Rate

We charge purely based on weight so, you don't have to compute for complicated math equations. Plus, we have the lowest shipping rate in the Philippines! We have 2 Pricing Options: Delivered Duty Unpaid (DDU) and Delivered Duty Paid (DDP) Check out the Features of DDP and DDU on the images below: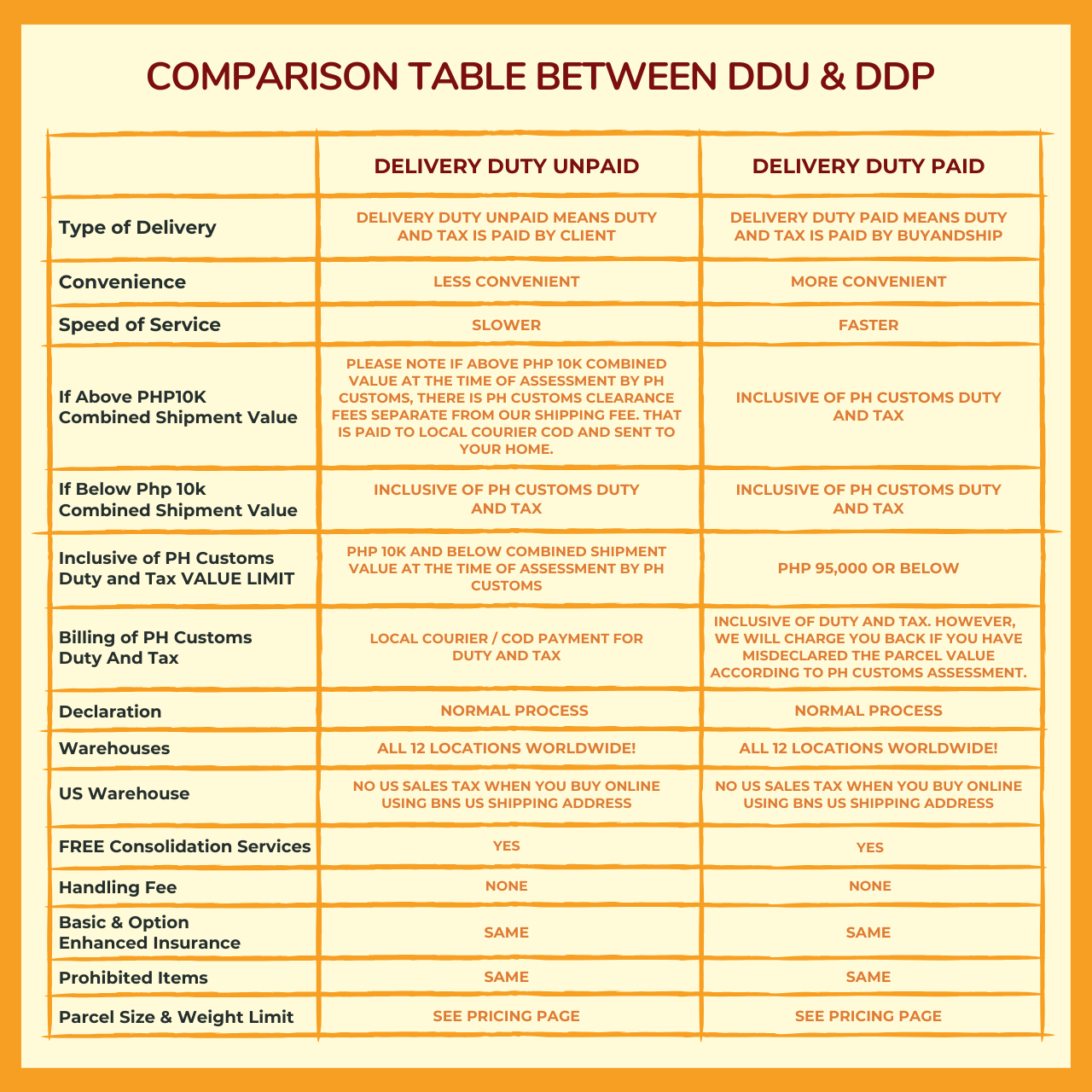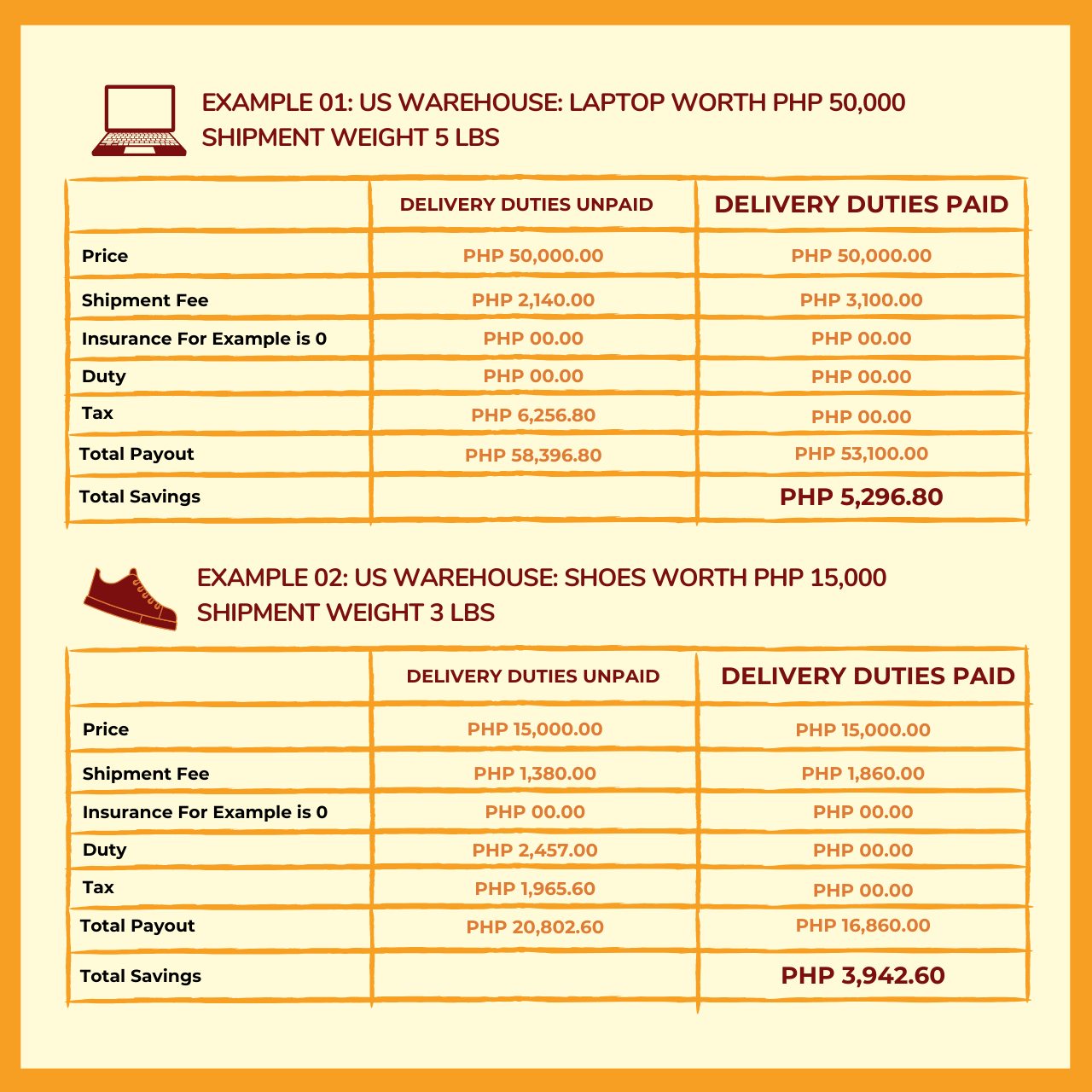 This goes without saying that if your parcel weighs exactly or less than 1 pound, we only charge you the designated amount but if the weight exceeds 1 pound, we round it up. But don't worry because you always have the choice to consolidate your items to maximize your money- that's a whole other conversation so it's best if you just read more about consolidation here.
Once you get notified that you're parcel is in our HK Warehouse, all you need to do is pay the service fee before we process it. Buyandship only accepts Internationally accepted Mastercard or Visa or Virtual Cards for a safer and faster way to pay.
Step 11: Wait For Your Parcel To Arrive in Your Doorstep in the Philippines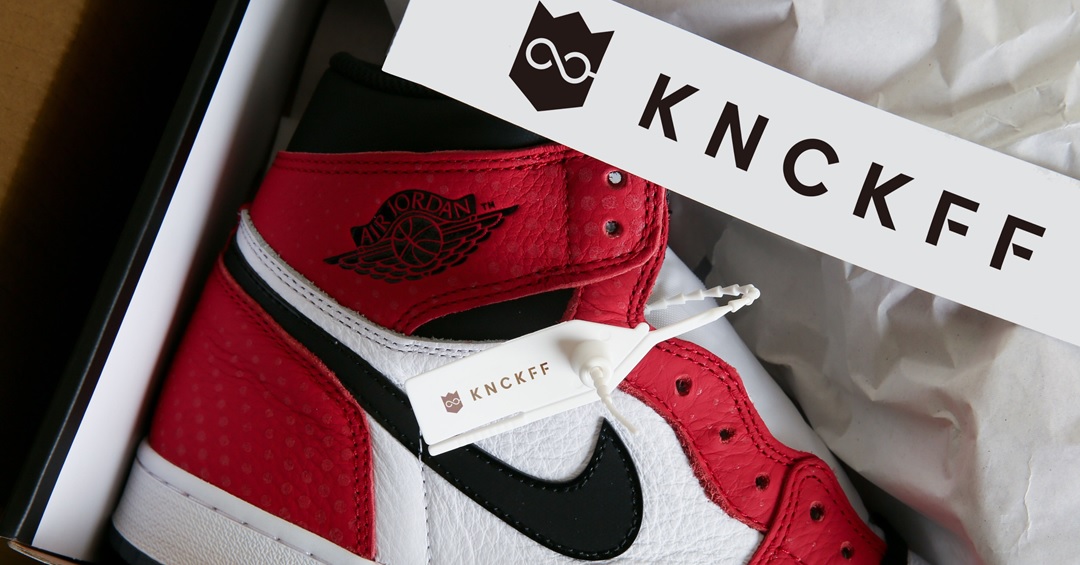 Last step! All you have to do is sit, relax, and wait for your parcels to arrive at your doorstep in the Philippines. Get to enjoy your new sneakers directly from KNCKFF Taiwan, happy shopping!