jQuery(function () {
var $ = jQuery;
var hash = window.location.hash;
hash && $('ul.nav a[href="' + hash + '"]').tab('show');
$('div[role=tabpanel] .nav a').click(function (e) {
$(this).tab('show');
var scrollmem = $('body').scrollTop() || $('html').scrollTop();
window.location.hash = this.hash;
$('html,body').scrollTop(scrollmem);
});
});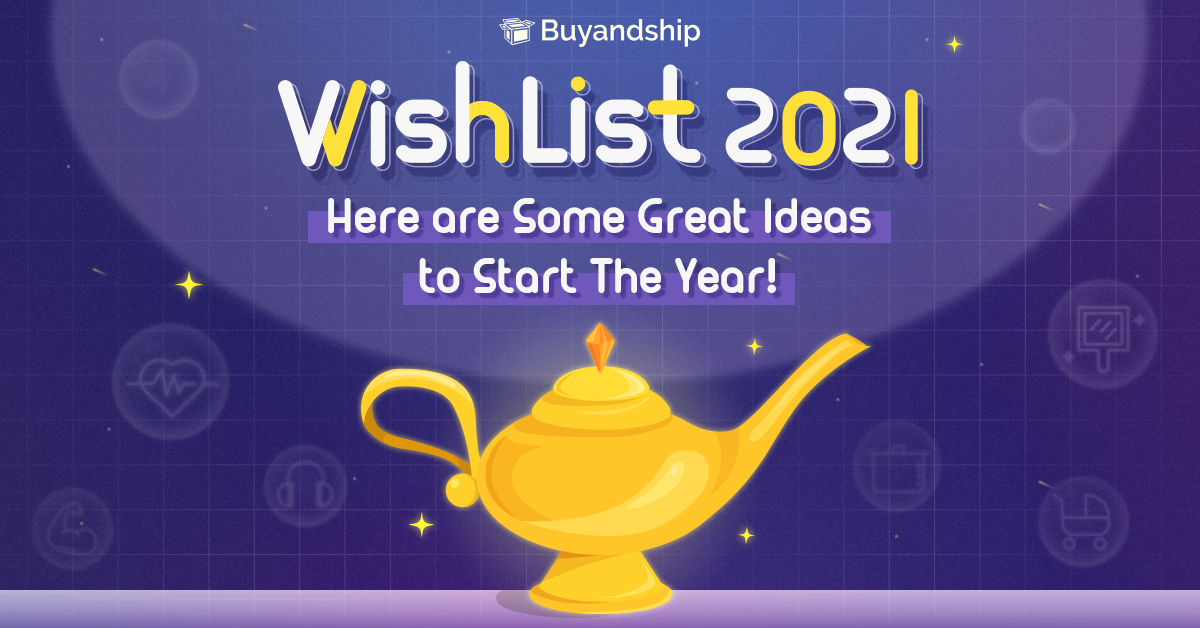 2020 was a tough year for most of us. While no one knows whether 2021 will be a good year, we shall always keep positive, stay strong, and be prepared to show your best self. We still encourage you to do all your shopping at the comfort of your own home and keep safe this year. 🙂
It's time to explore different things – it can be hoarding K-Pop Merchandise, giving yourself a new look, upgrading your tech gadgets, or saving more as a parent…you name it! We know everyone needs a little push, or help sometimes. That's why we have compiled this comprehensive guide to assist you in different categories you might want to get into.
BNS Wishlist 2021: Here are Some Great Ideas to Start The Year!
Buyandship provides consolidation services for a large number of overseas online shopping users to solve the problem of expensive international direct shipping costs.
Free PHP 50 Shipping Credits For Your First Shipment!Register now: http://bit.ly/2GGZhPX
---
🤩Join our Buyandship Family🤩