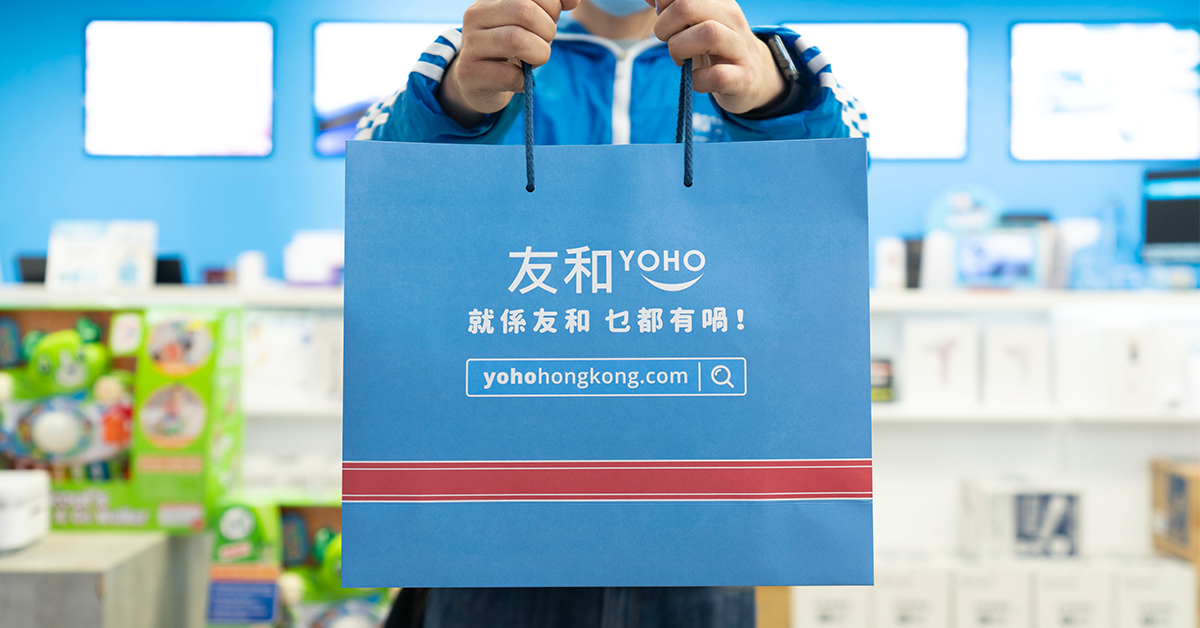 Established in 2013, Yoho is one of Hong Kong's largest e-commerce stores with over 20,000 listings. Yoho tops the ranking of Hong Kong electronics products with affordable prices on quality brands like Apple, Samsung, Amazon Devices, Nintendo, Dyson, Philips, and other related products. Scroll down to see what most of our Buyandship Members bought from the site!
---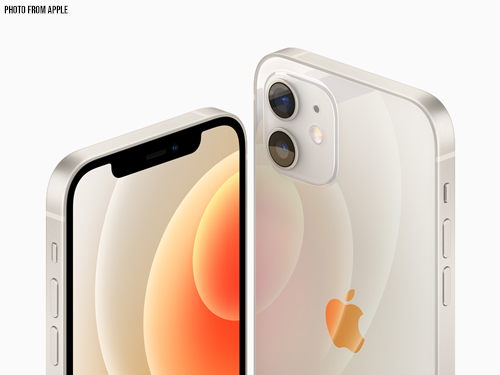 ► Apple iPhone 12 128GB 5G
Apple iPhone 12 Smartphone, 5G speed. A14 Bionic, the fastest chip in a smartphone.An edge-to-edge OLED display. Ceramic Shield with four times better drop performance. And Night mode on every camera. iPhone 12 has it all — in two perfect sizes.
Price
Retails at HKD 6,099 or PHP 40,226.81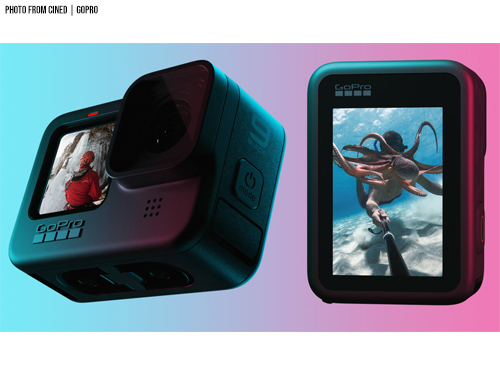 ► GoPro Hero9 Black 5K Action Camera
Shoot stunning 5K video that maintains serious detail even when zooming in and capturing 14.7MP frame grabs. Also records in 4K, 2.7K, 1440p and 1080p.
Price
Before: HKD 3500
   Now: HKD 3100   Save 14% 
► Amazon All-new Kindle 2019 eBook Reader
All-new Kindle 2019 e-book reader WiFi built-in reading light, and the compact and thin design makes it more convenient and comfortable to hold in one hand. Kindle consumes almost no electricity, allowing you to charge it for weeks, not just days.
Price & Available Sizes
Before: HKD 1,298
   Now: HKD 599   Save 55%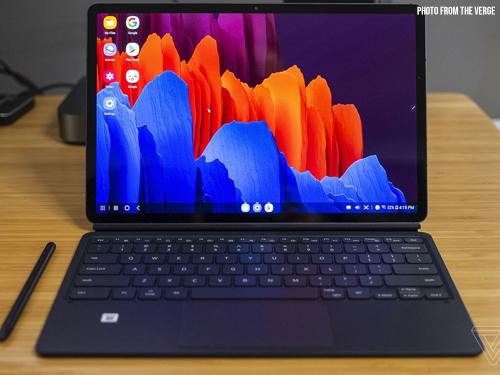 ► Samsung Galaxy Tab S7 11″ 8GB/256GB Wi-Fi Tablet
Meet Galaxy Tab S7 and S7+. Work and play on the ultra-smooth 120Hz display, powered by our most powerful chipset. Get a PC-like experience with the snap of a keyboard, or use the ultra-low latency S Pen to write like never before.
Price
Retails at HKD 5,688 or PHP 37,072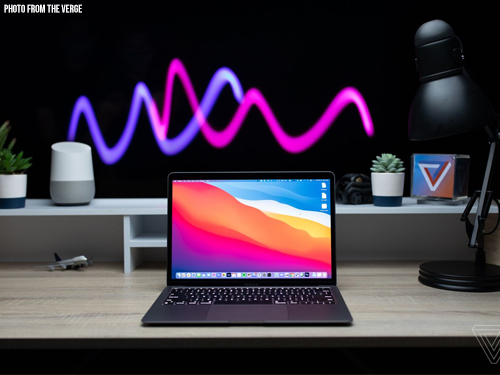 ► Apple MacBook Air 13.3″ M1/8GB/512GB
Our thinnest, lightest notebook, completely transformed by the Apple M1 chip. CPU speeds up to 3.5x faster. GPU speeds up to 5x faster. Our most advanced Neural Engine for up to 9x faster machine learning.
Price
Before: HKD 9,799
   Now: HKD 9,399   Save 7%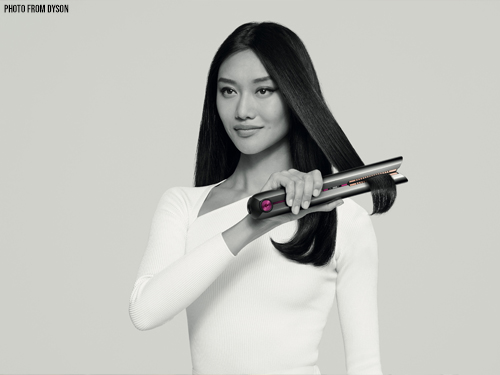 ► Dyson Corrale HS03 Hair Straightener
Lowering the heat of traditional hair straighteners may reduce damage, but it also affects styling. By tidying up your hair, our bending board allows you to achieve the same style with less heat, reducing breakage by 50%, reducing frizz, and reducing flying. An innovative hair straightener that does not require wires, and has a flexible plate that can "collect" the lock, so as to obtain the maximum effect and minimum damage.
Price
Before: HKD 3,980
   Now: HKD 2,880   Save 30%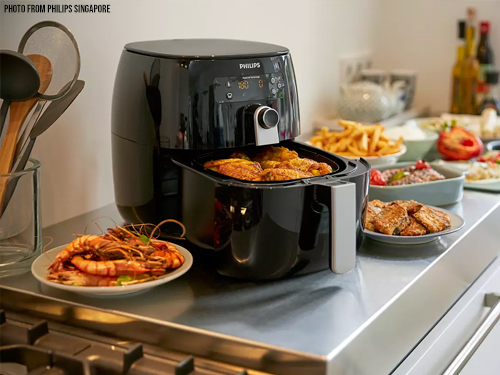 ► Philips HD9743/11 Airfryer Twin TurboStar
Philips Philips HD9743/11 brings you healthier food. With the new Twin TurboStar high-speed thermal air circulation technology, it can remove excess oil from food, and at the same time make food that is crispy on the outside and tender on the inside. It is not a problem to make a variety of fried foods.
Price
Before: HKD 1,998
   Now: HKD 1,399   Save 32%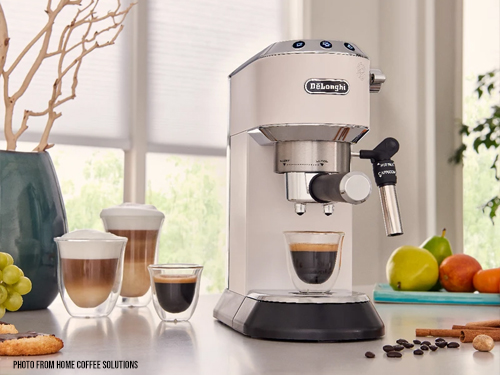 ► DeLonghi EC685.M Dedica Pump Espresso Coffee Machine
Delonghi Dedica EC685R semi-automatic coffee machine is flexible and practical, with excellent performance and automatic shut-off function. The power is 1300W, with a manual milk system, and the pump pressure reaches 15 bar.
Price
Before: HKD 1,998
   Now: HKD

1,478

   Save 28%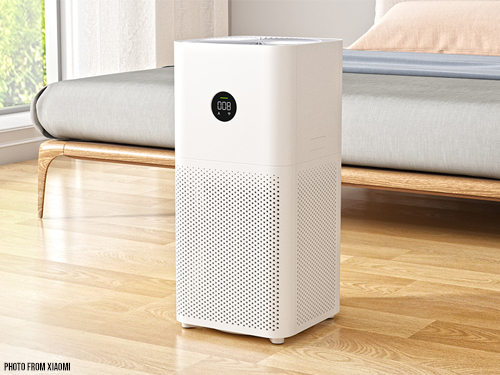 ► Xiaomi Mi 3C Air Purifier
Xiaomi Mi Air Purifier 3C is Xiaomi's latest air purifier. After the Xiaomi Mi Air Purifier 3H has received good reviews, Xiaomi has made a major redesign of the structure, which makes the purifier very efficient and compact at the same time.
Price
Before: HKD 1,988
   Now: HKD 998   Save 51%
---
How to Buy From Yoho Hong Kong Using Buyandship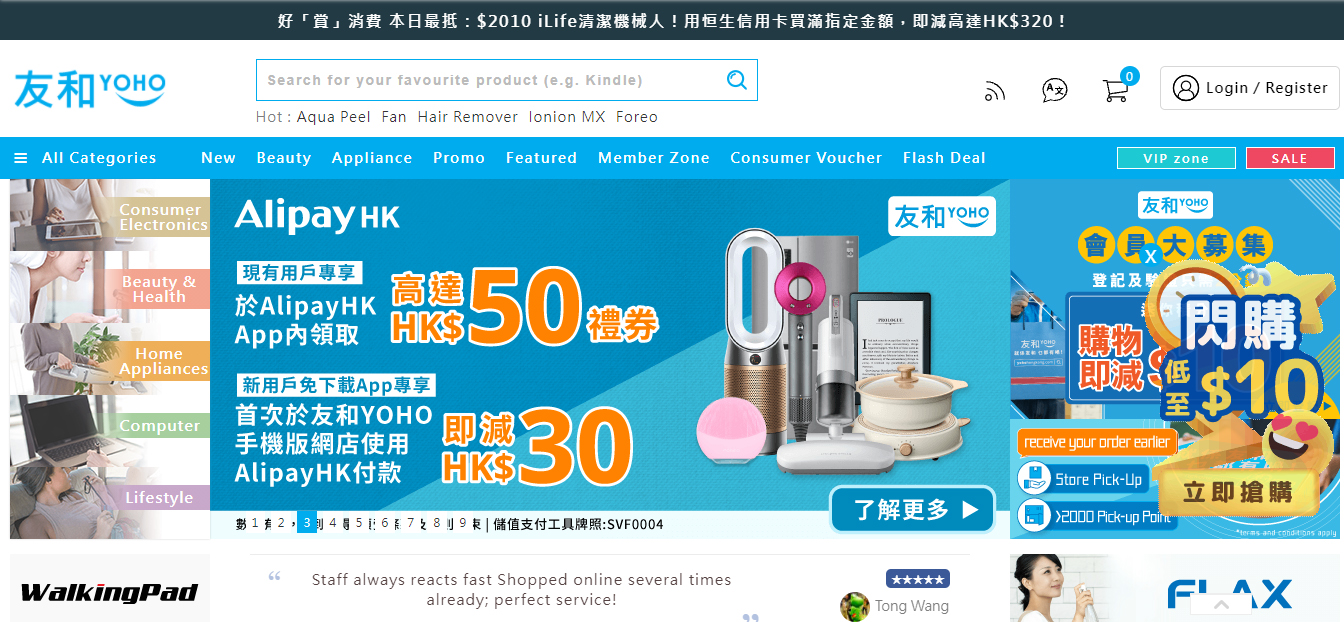 Okay, first things first, go to Yoho Hong Kong's landing page. The initial interface will be written in Chinese characters. Make sure that you google translate on your desktop for easier navigation.
Step 02: Log-in or Create a Yoho Hong Kong Account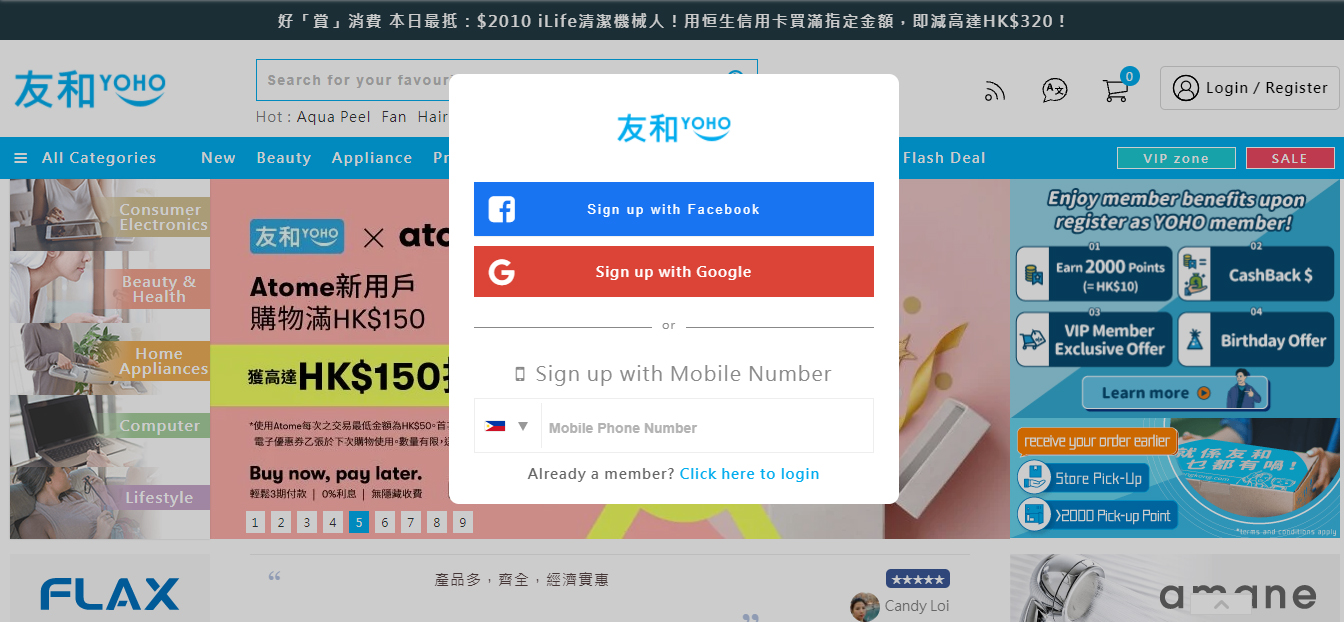 Create an account if you're new to the site or simply log-in to your account if you already have one. You can sign up via Facebook, Google, and even through a PH Mobile Number!
Step 03: Browse Your Favorite Items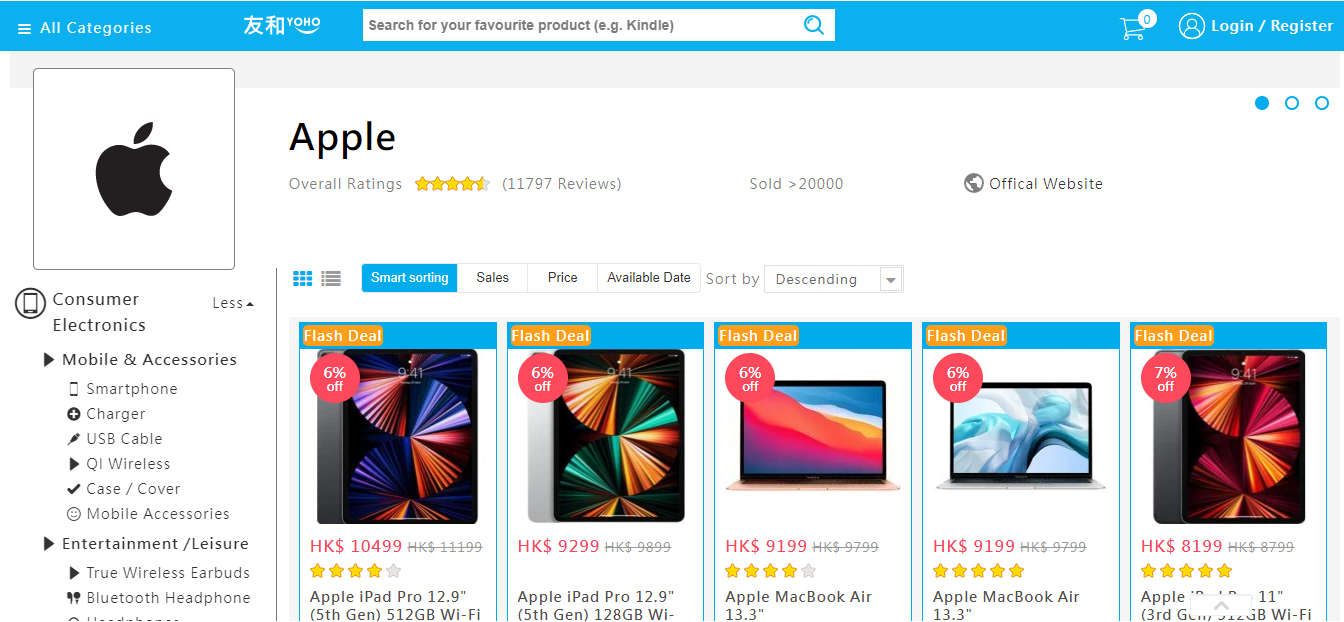 Shop your favorite products for a cheaper price at Yoho Hong Kong! Review each item carefully to make sure it is worth your hard-earned money, if you're satisfied with the product/s you like, simply hit "Add to Cart"
Step 04: Review Your Shopping Cart and Proceed to Checkout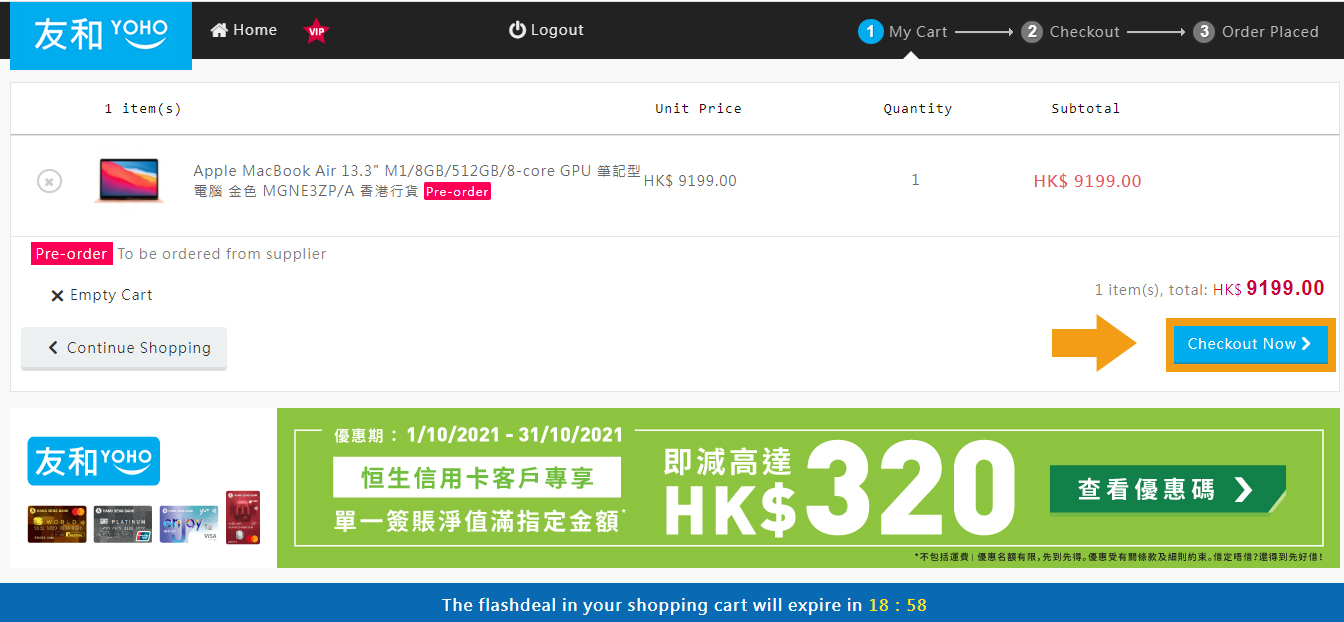 If you're happy with your finds, review your cart because we wanted to make sure that what you'll buy is really worth it. If everything looks good to you, proceed to 'Checkout Now'
Step 05: Enter Shipping Address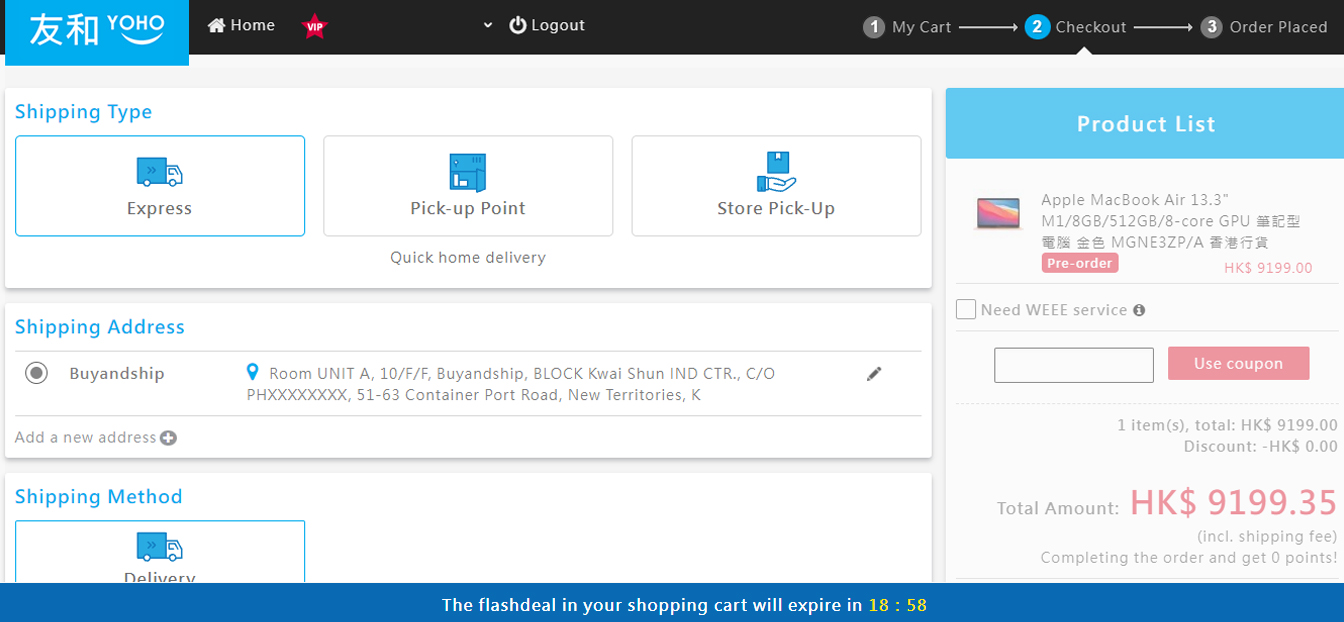 Make sure to click 'Express' then click 'Add a New Address.' You will be redirected to a dropdown fill up form, please follow these steps:
Select Hong Kong as your shipping country. Note: No need to input anything to the postal code form, Hong Kong doesn't have it.
Select 'Fill in the address manually'
Building: Buyandship
Floor: 10/F
Room: Unit A
Phase: C/O PHXXXXXX (Input your unique Member ID)
Block: Kwai Shun IND CTR.,
Street Name: Container Port Road
Street Number: 51-63
Locality: New Territories
District: Kwai Chung
Drop Down 'Commercial & Industrial Building' & 'Without Lift'
Contact Person: Buyandship
Phone Number: 39051118
If you want to see where your Buyandship's HK Warehouse address is, log in to your Buyandship account, under the 'Overseas Warehouse Address' section, click on the 'Hong Kong' Tab, and double-check everything.
Step 06. Proceed to Payment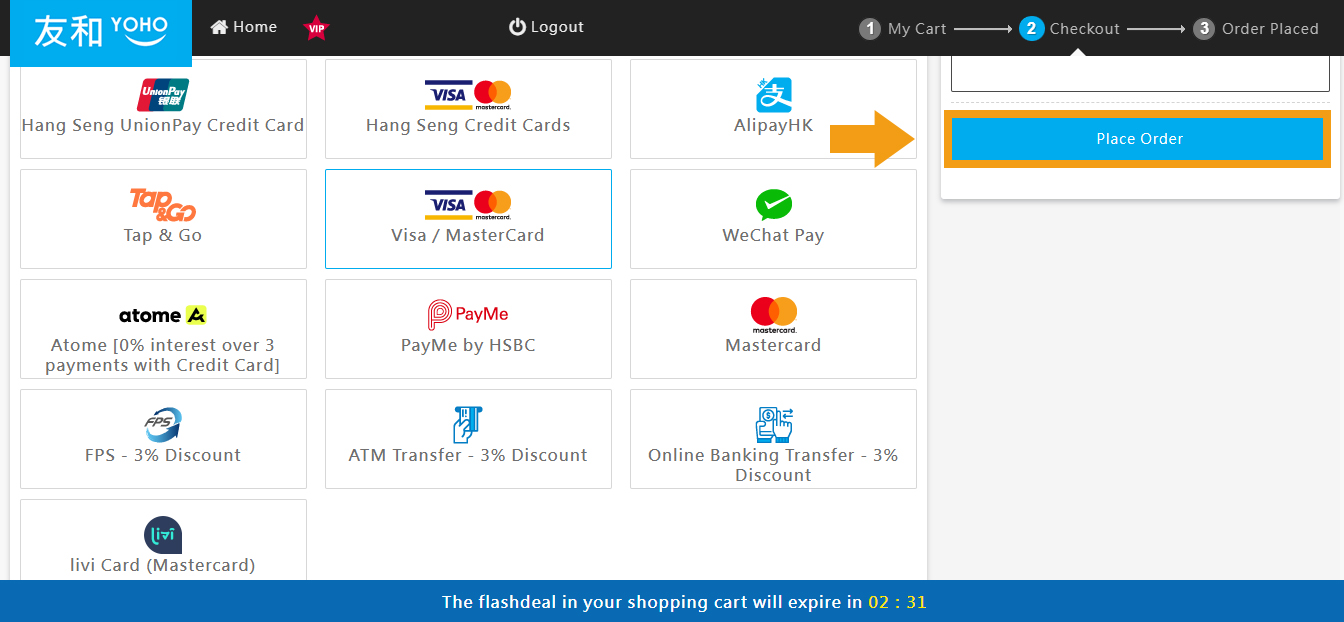 Shipping Method has to be 'Delivery' Scroll down and simply pick a payment method, click 'Place Order' and then you will be redirected to the Check Out Page where you will input your card details. Wait for the order confirmation and then you're done!
Step 07: Declare Your Shipment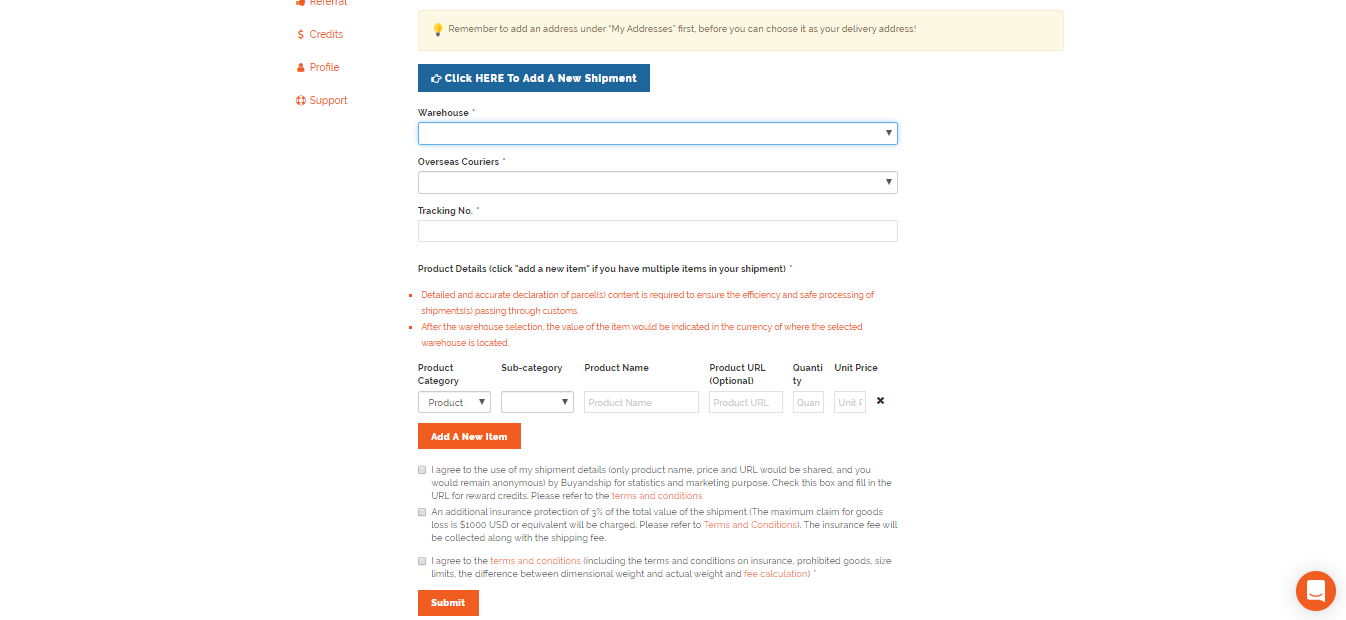 Once you get your tracking code from Yoho Hong Kong, log in to your Buyandship Account, and declare your shipment. All you have to do is:
Go to 'Parcel Management'
Hit 'Click Here to Add a New Shipment'
Enter the Warehouse you ship it to, in this case, select 'Hong Kong'
If the email says which courier they use, select the respective courier. But if you don't know, choose 'Other Couriers,' instead
Enter your Tracking Number
Fill out the Product Details (Click 'Add New Item' if you bought multiple items)
Check all of the Terms and Conditions
Hit 'Submit'
If you wanted a more elaborate explanation of how to do it, click here.
Step 8: Wait For Your Parcel To Be in Parcel Management "Arrived At HK Warehouse"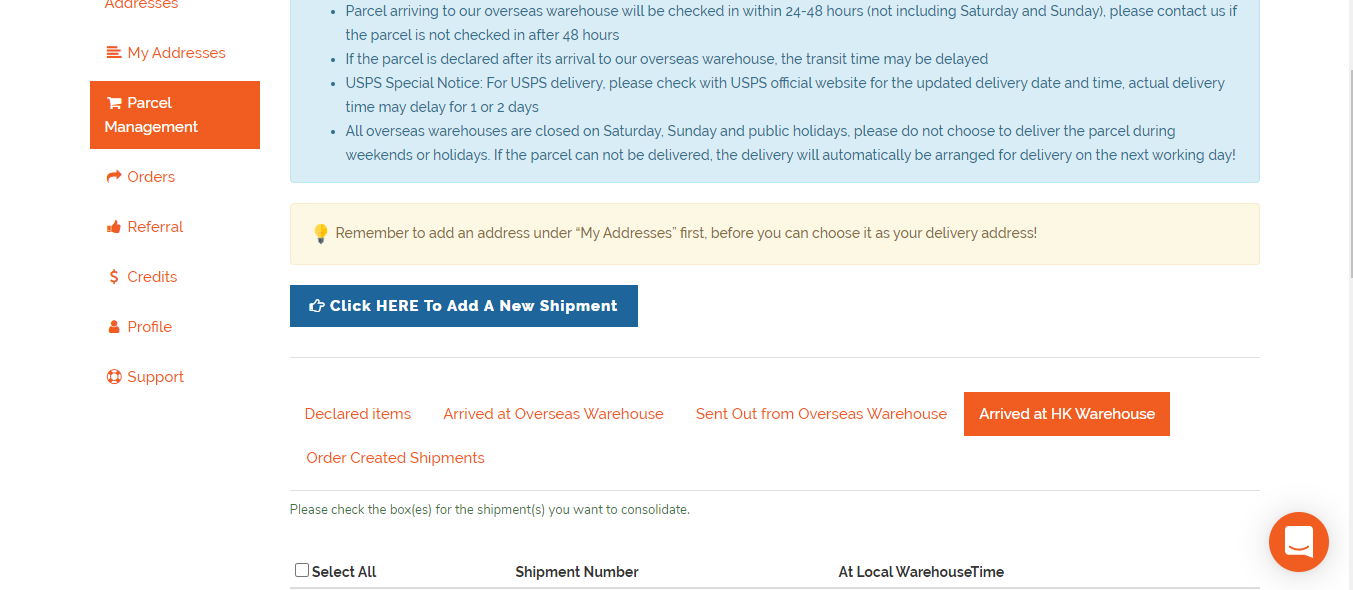 Once it is in "Arrived at HK warehouse" in Parcel Management, you can checkout your shipments separately or consolidate your shipments (not separate items) by ticking on the box next to your tracking number. Once each shipment arrives HK warehouse you have free consolidation services and 42 days of storage. If you want to checkout, fill out the checkout details, and proceed to payment.
Step 9: Pay for Buyandship's Shipping Rate

We charge purely based on weight so, you don't have to compute for complicated math equations. Plus, we have the lowest shipping rate in the Philippines! We have 2 Pricing Options: Delivered Duty Unpaid (DDU) and Delivered Duty Paid (DDP) Check out the Features of DDP and DDU on the images below: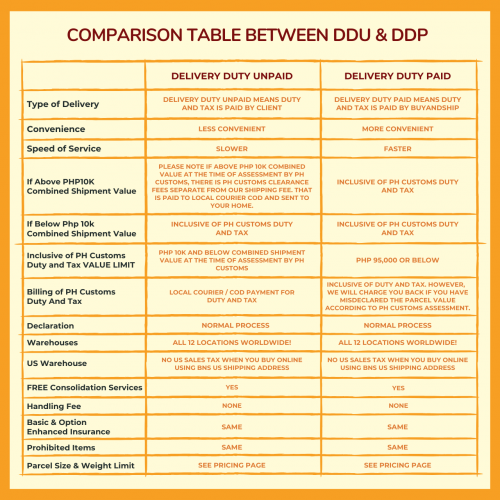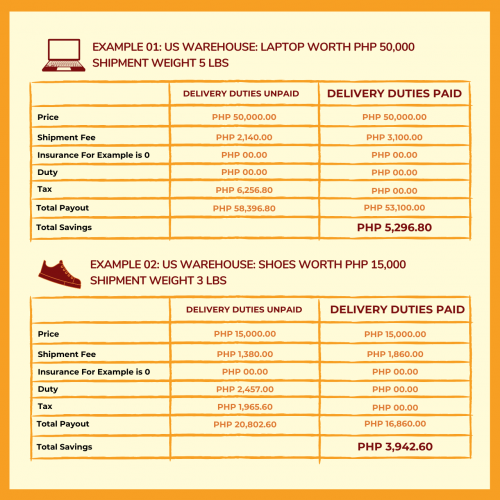 This goes without saying that if your parcel weighs exactly or less than 1 pound, we only charge you the designated amount but if the weight exceeds 1 pound, we round it up. But don't worry because you always have the choice to consolidate your items to maximize your money- that's a whole other conversation so it's best if you just read more about consolidation here.
Once you get notified that you're parcel is in our HK Warehouse, all you need to do is pay the service fee before we process it. Buyandship only accepts Internationally accepted Mastercard or Visa or Virtual Cards for a safer and faster way to pay.
Step 10: Wait For Your Products to Arrive in Your Doorstep in the Philippines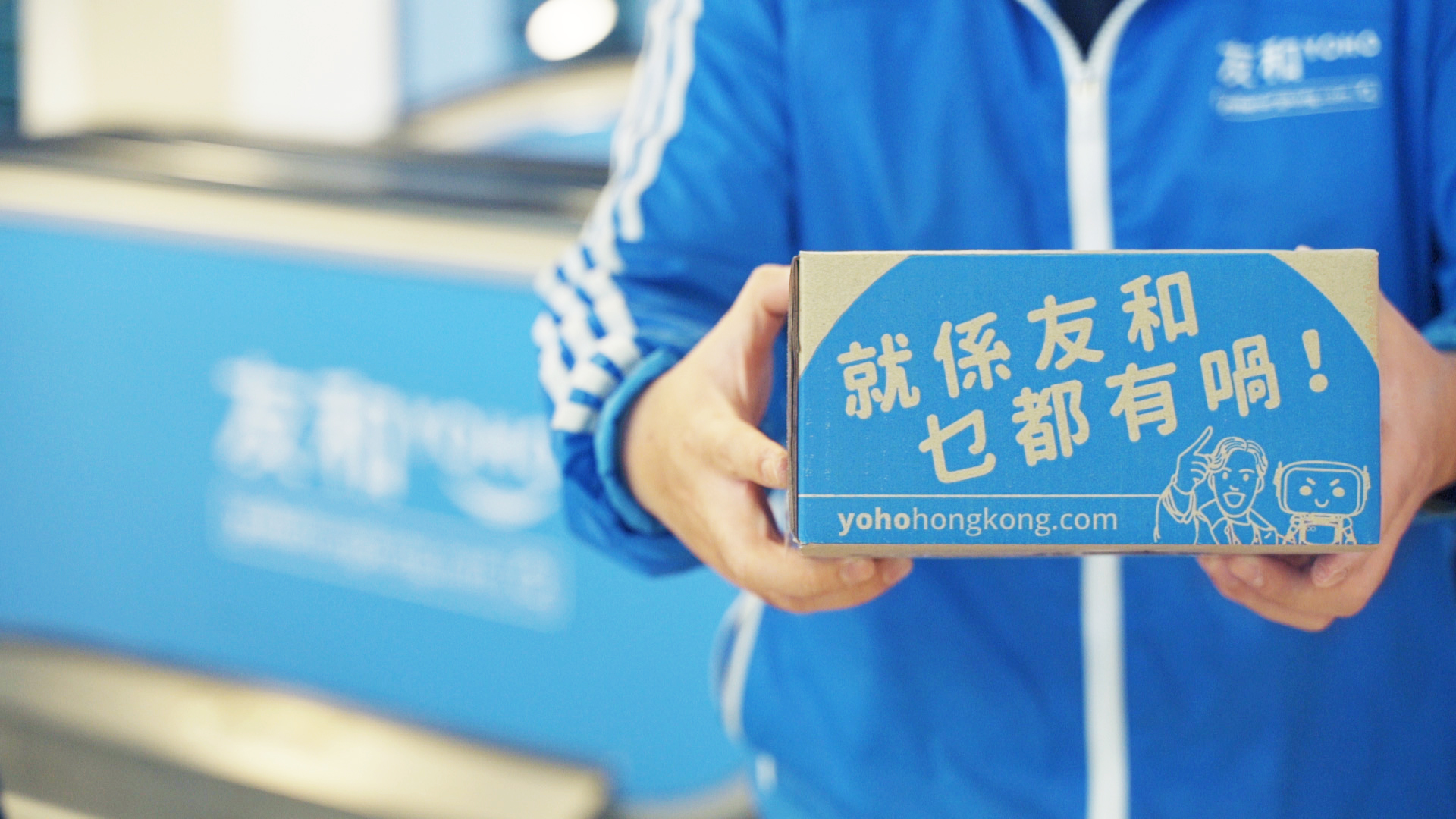 Last step! All you have to do is sit, relax, and wait for your parcels to arrive at your doorstep in the Philippines. Get to enjoy your new products directly from Yoho Hong Kong!