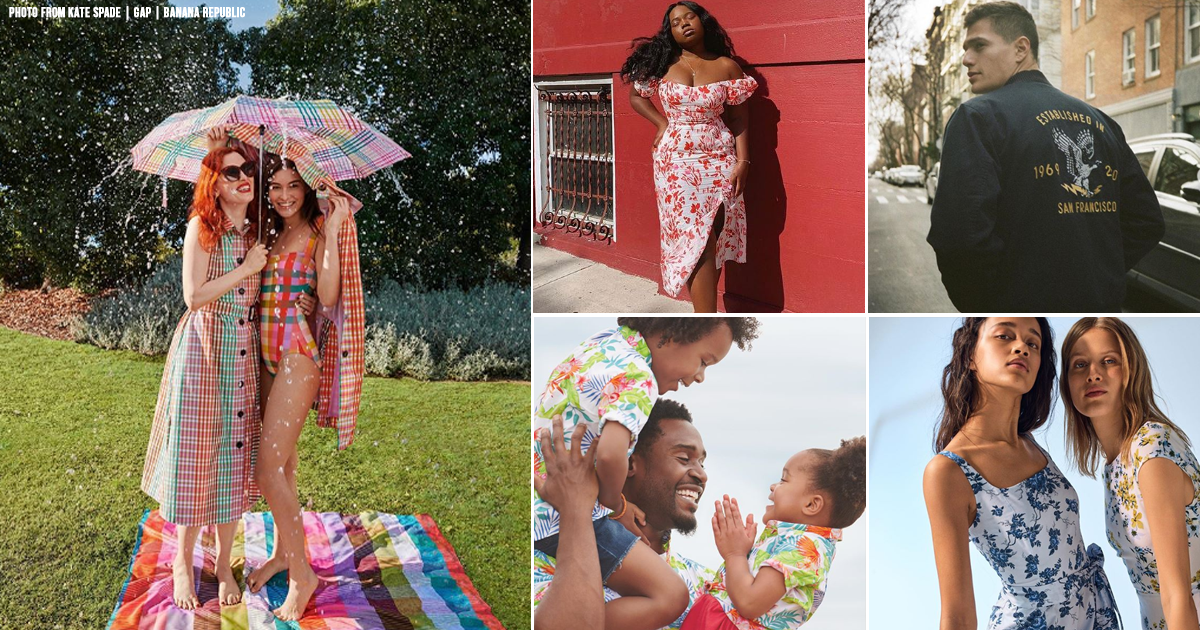 Have you ever done Factory Outlet Shopping before? You get the best deals, you save more money, and you get thousands of choices. Now, Buyandship Philippines enables YOU to shop "Factory Outlet Prices" online! Save more money with better deals at factory outlet prices and deliver them to your home in the Philippines at the lowest shipping rate in the Philippines. Check out our favorite factory outlet stores online! It's basically your premier destination for discount products.
---
6 PM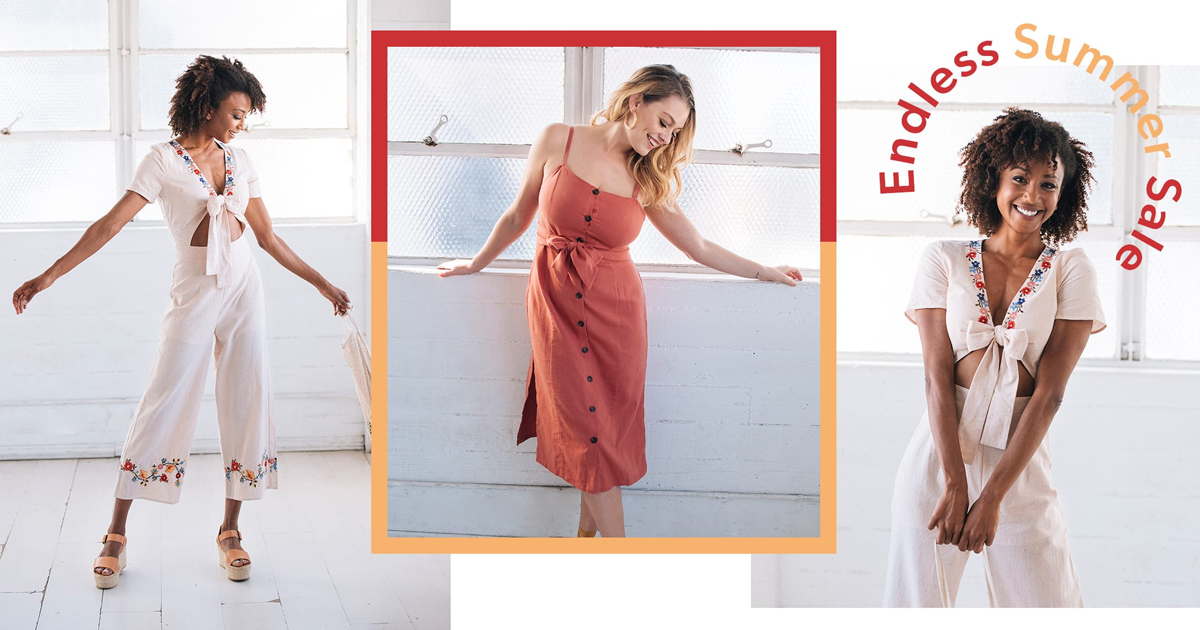 6PM is the discount retail division of Zappos IP, Inc. They've been serving customers some of the best deals and discounted fashion online since 2007. They're unique in the marketplace, offering thousands of new styles, authentic brands, and a huge variety of fashion for the whole family. Stock runs out quickly, so if you see something you like, we suggest you should buy it immediately! They always wanted to exceed your expectations by giving you great value from a trusted source and trust us, their deals are too good to pass up!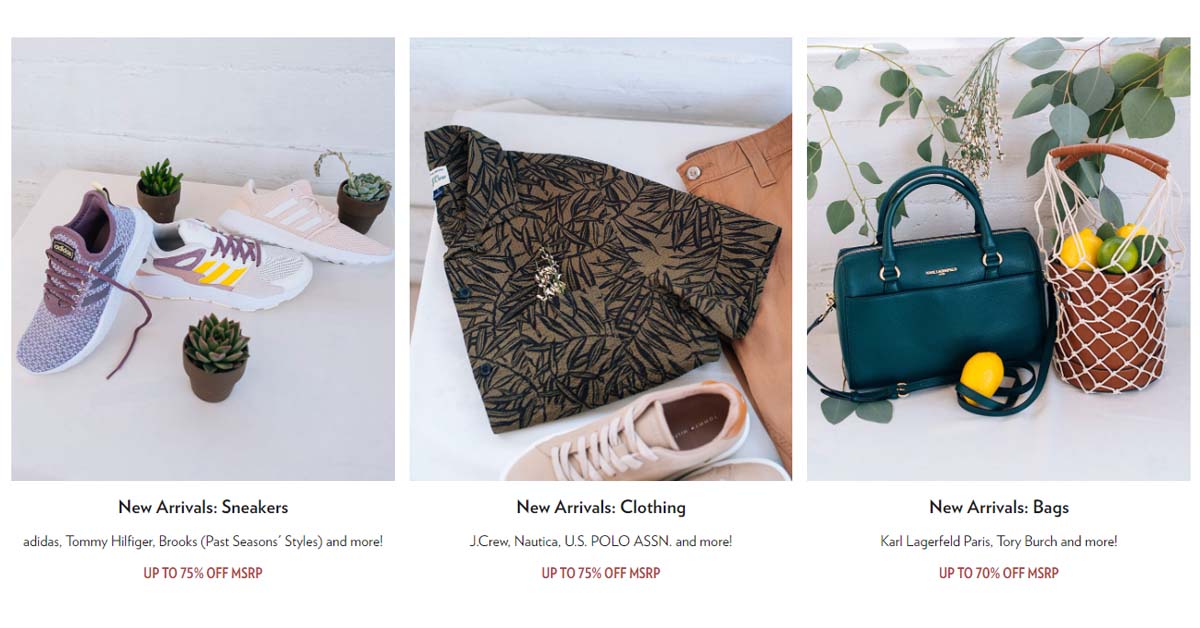 The 6PM website in the United States has more than 1,100 well-known brands such as Martin shoes, Coach, Kate Spade, Marc Jacobs, Michael Kors, Nine West. It is regarded as the most popular brand OUTLET.
Current Deals:
Loungewear Up to 65% OFF
New Arrivals: Sneakers Up to 75% OFF
New Arrivals: Clothing Up to 75% OFF
New Arrivals: Bags Up to 70% OFF
---
Banana Republic Factory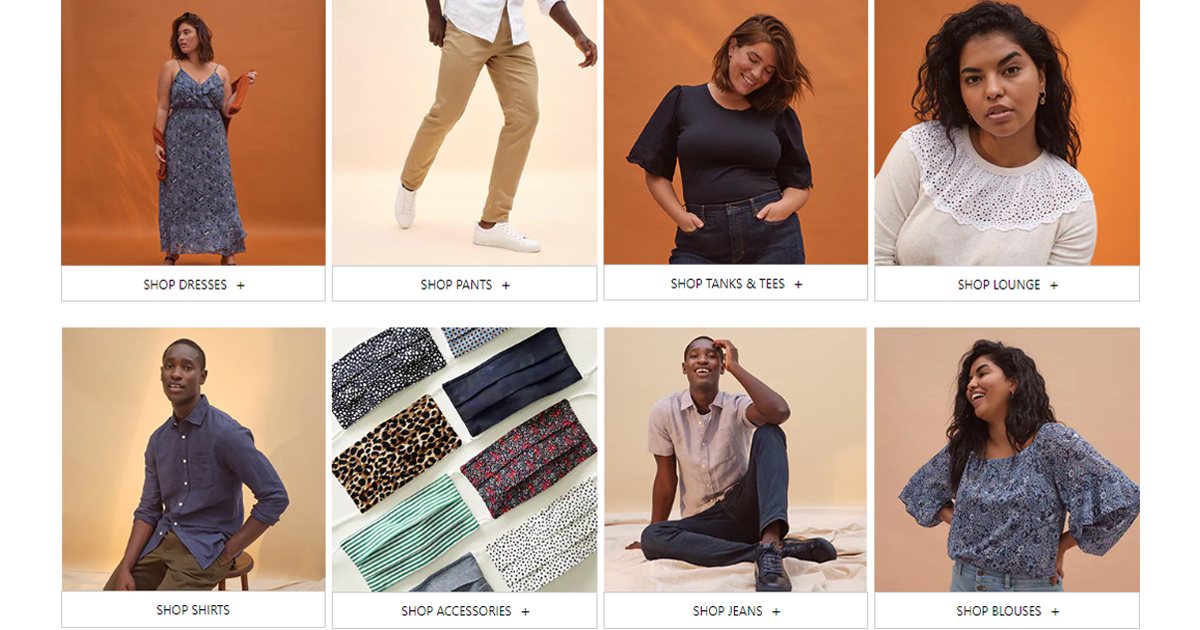 Banana Republic Factory is a premier destination for modern clothing designed for a life with no boundaries. It was born in 1978 by two California creatives fueled by their explorer spirits but today, it's under Gap Inc. It's a global lifestyle brand that offers you apparel and accessories made by the finest materials for a cheaper price.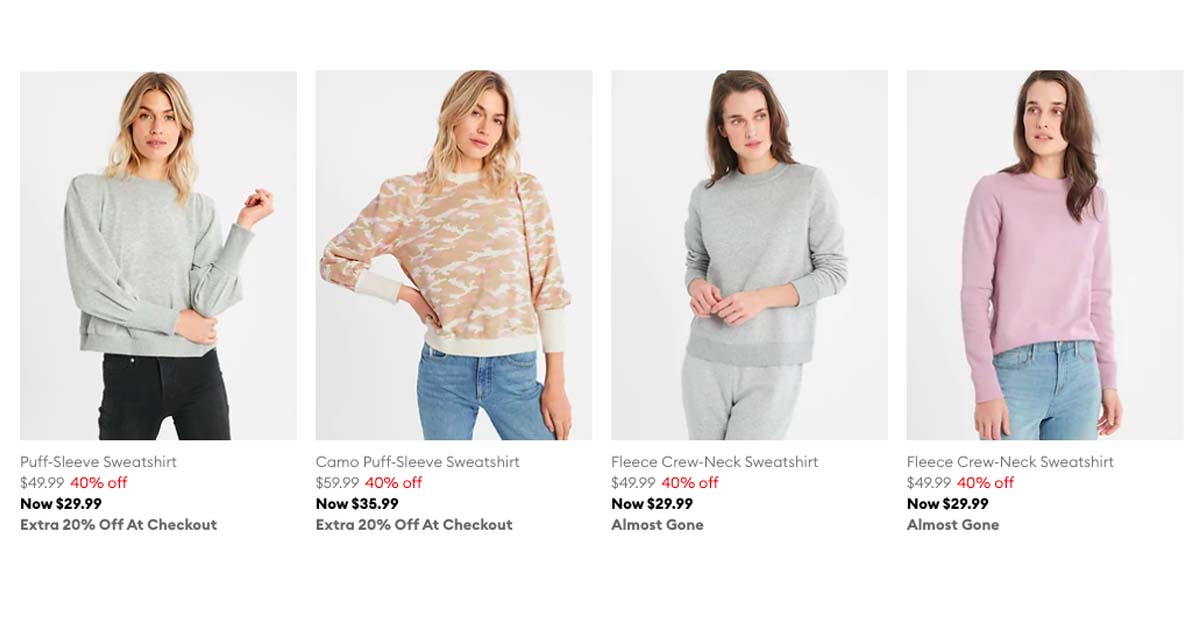 Current Deals:
Up to 70% OFF Everything
Card Member Exclusive: Extra 20% OFF Purchase (Code: BRCARD20)
Free Shipping on Orders Above $50
---
Gap Factory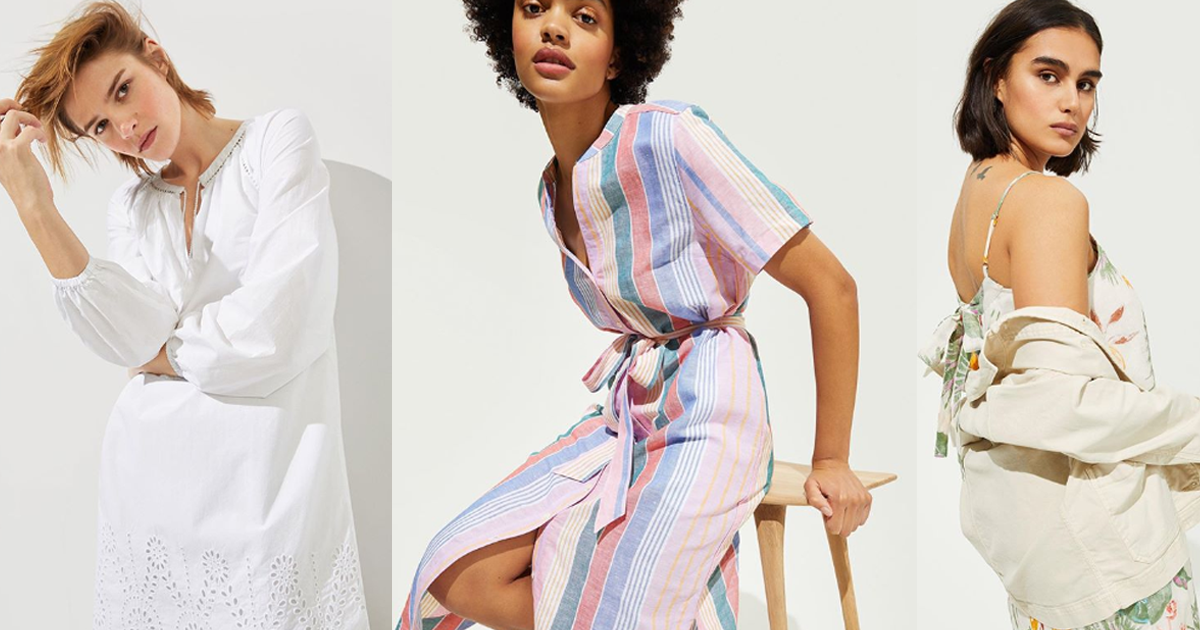 Gap was founded in 1969 with a simple idea — make it easier to find a pair of jeans that fit with a commitment to do more. In the more than 50 years since the company has grown into seven brands, and their initial commitment to do more has grown into a global ambition to champion equality, inclusivity, and sustainability. Get your hands on one of the best quality retail brands in America for a factory outlet price!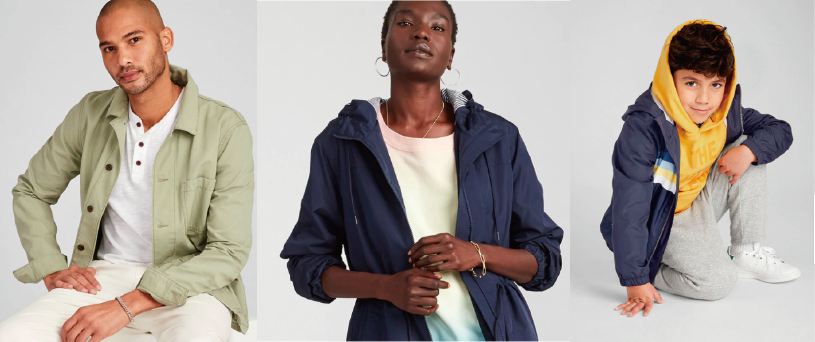 Current Deals:
The Best Kids' and Baby Sale: Everything's $30 & Under
Up to 60% OFF For Everyone
40% OFF Adult Sweats
Extra 10% OFF (C0de: GFBONUS)
30% OFF Clearance (Code: GFEXTRA)
---
Saks OFF 5th|Saks Fifth Avenue OUTLET

Saks Fifth Avenue is a boutique department store with major designer brands. There are more than 50 branches around the world, and the flagship store is located on Fifth Avenue in New York, so it is called Saks Fifth Avenue. This department store online store sells a lot of brands. The most special thing about it is that he occasionally cooperates with some brands to launch limited-edition products that can only be bought at Saks Fifth Avenue.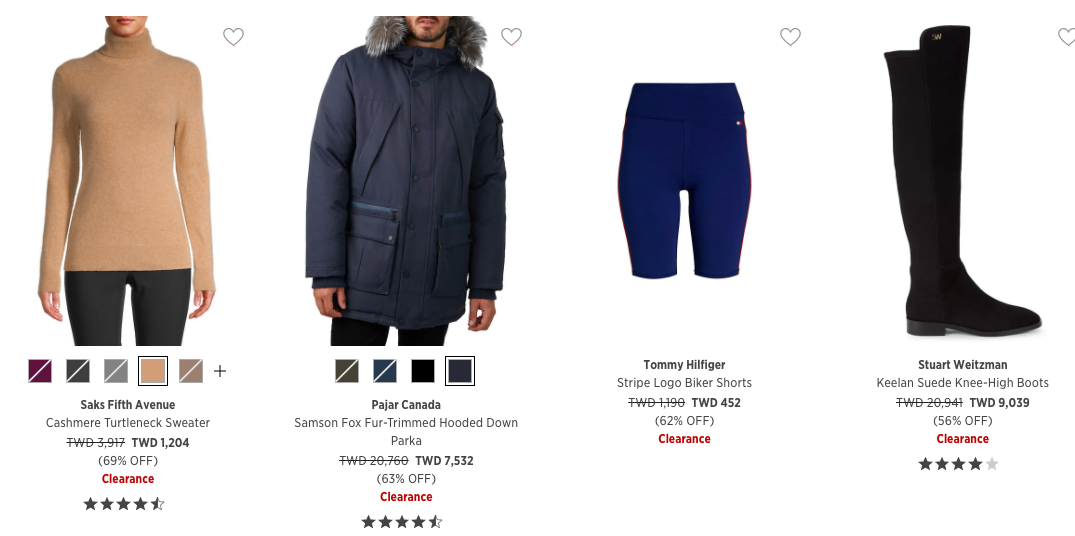 Saks OFF 5th, an OUTLET store, is a bargain-priced designer boutique and a shopping paradise for many Filipinos! The store showcases luxury brands like Gucci, Versace, Vintage LV, MK, Longchamp, Prada, etc. Let's start with the best quality goods at the best prices!
Current Deals:
What's New. For Less Up to 70% OFF
Cashmere Starting at $39.99
Italian Style Up to 70% OFF
Valentino Garavani Up to 50% OFF
Marc Jacobs Up to 50% OFF
End of Season Clearout Sale Up to 75% OFF
---
Kate Spade Surprise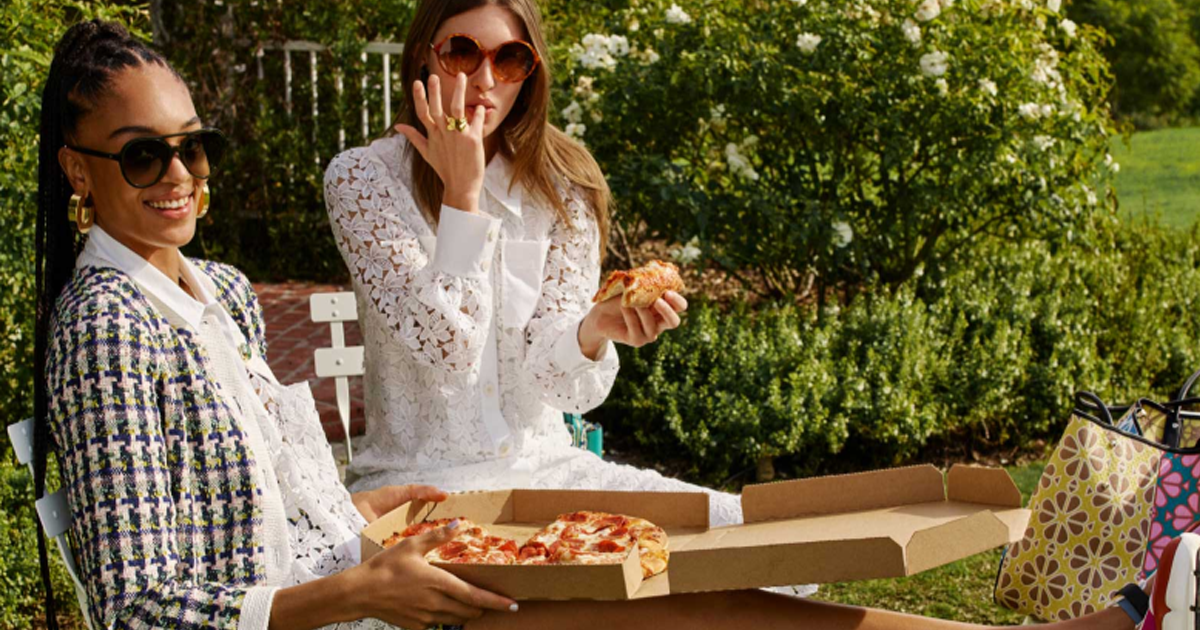 Kate Spade launch in 1993 with six essential handbags. They've always stood for optimistic femininity and today, they are known as a global life and style house filled with handbags, clothes, shoes, jewelry, home décor, tech accessories and so many other things that you use every day. Kate Spade stayed long in the game because value thoughtful details. It's these founding principles that define their unique style. Now, you can get your hands on authentic Kate Spade at their factory outlet counterpart, Kate Spade Surprise.
Current Deals:
Surprise Sale: $79 Select Items
Surprise Sale Up to 75% OFF Everything – Spring Essentials
Free Ground Shipping to US & Canada
---
The Outnet |NET-A-PORTER Outlet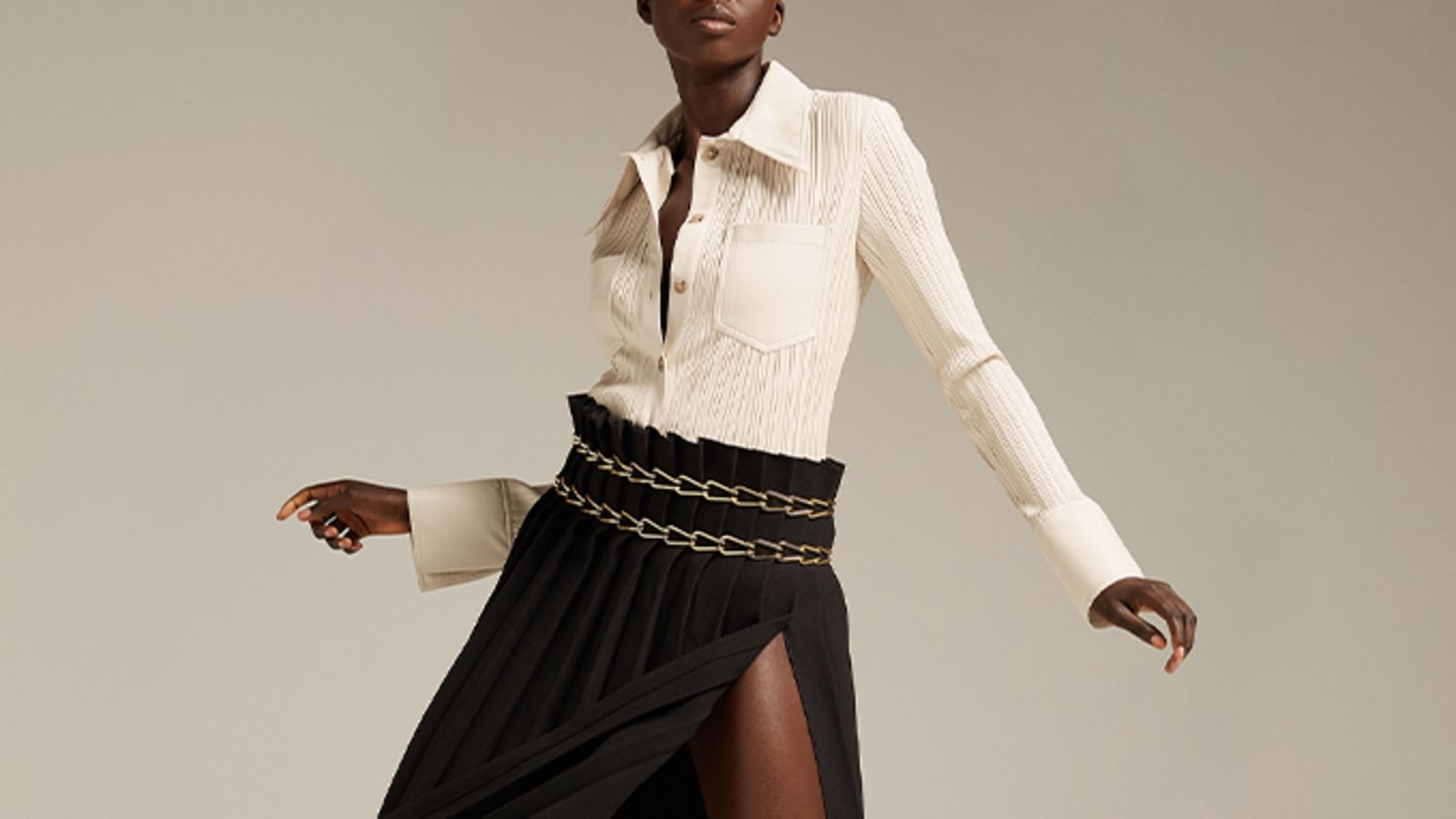 The shopping website NET-A-PORTER is a very famous British online boutique website. Even celebrities Sun Yunyun and actress Patty Hou are also frequent visitors to this website! It is worth mentioning that their Outlet website – "at The Outnet" often starts with half of the goods where we can dig up a lot of treasure!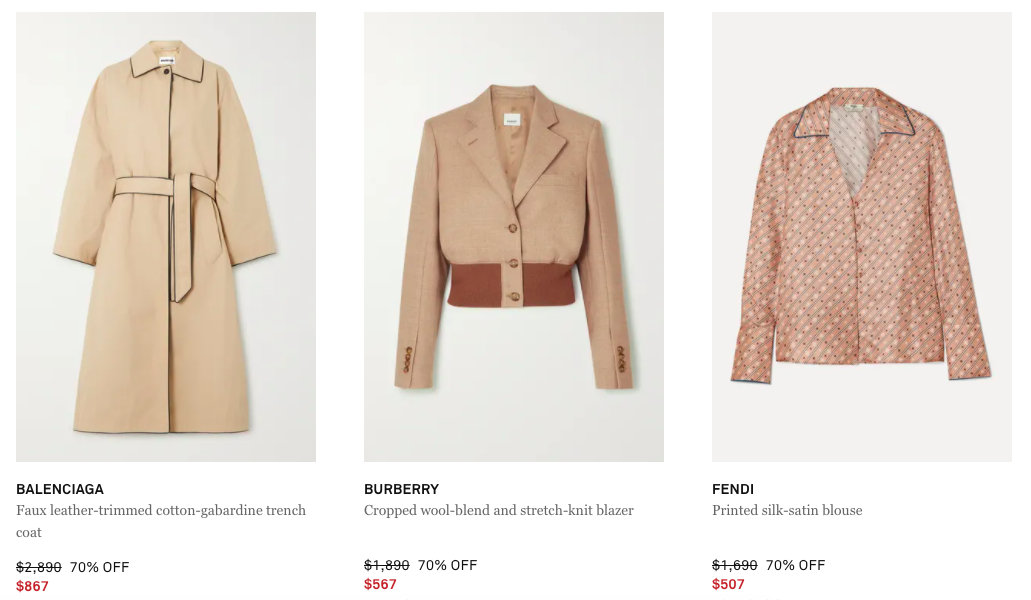 Current Deals:
Styles Up to 70% OFF
Stella McCartney at Up to 65% OFF
Valentino at Up to 70% OFF
Free Shipping on Orders Over £300
15% OFF Your First Clothing Order  (Code: FIRST15)
---
Note: We hope you loved the brands we recommended! We just wanted to clarify that the deals are accurate as stated at the time of publication. We do not own any of the pictures above nor affiliated with the brands mentioned. All credits are due to all of the brands featured in the article.