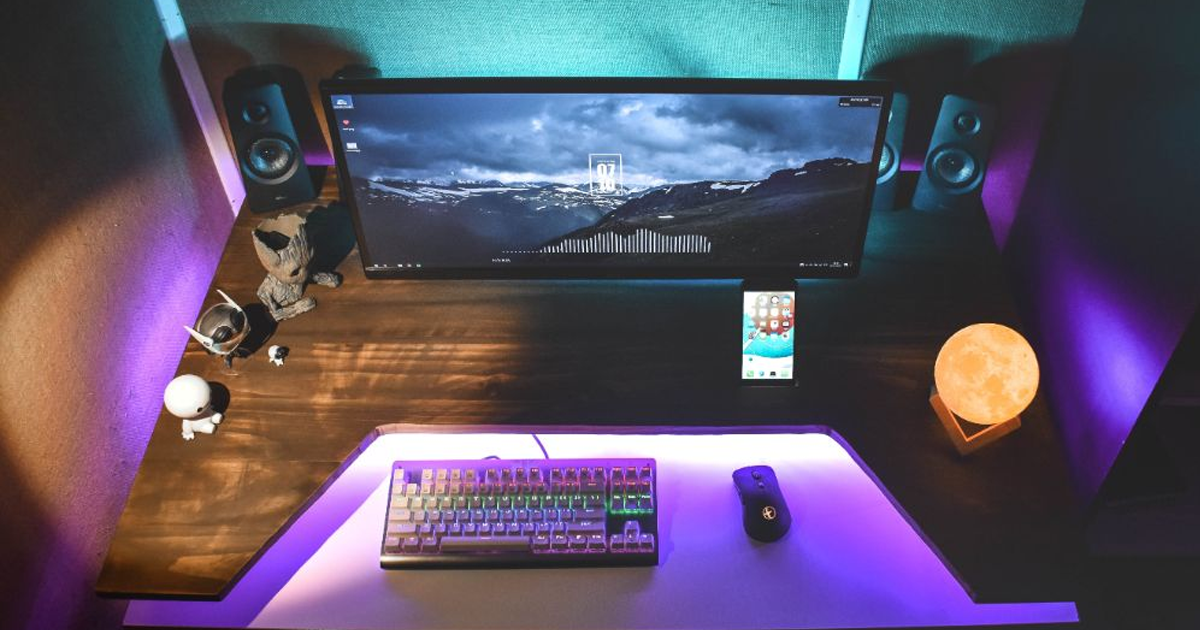 With PC gaming being so popular now, there are so many different designs out there and so many new and interesting ways that you can customize your own setup. This article explores some of the best gaming room setup ideas in 2021 and the 5 Best Shopping Sites where you can score your PC Parts.
Best Online Shopping Sites For Gadgets and PC Parts
Buyandship provides consolidation services for a large number of overseas online shopping users to solve the problem of expensive international direct shipping costs. Shop Your Favorite Gadgets and PC Parts with BNS!
Free PHP 50 Shipping Credits For Your First Shipment!Register now: http://bit.ly/2GGZhPX
---
---
Gaming Set Up Inspiration/ Ideas
Creating your own PC build allows you to add your own touch of flair and personality to your setup. The possibilities are endless when it comes to building a PC gaming setup, but a good starting place is always to look for what is already out there.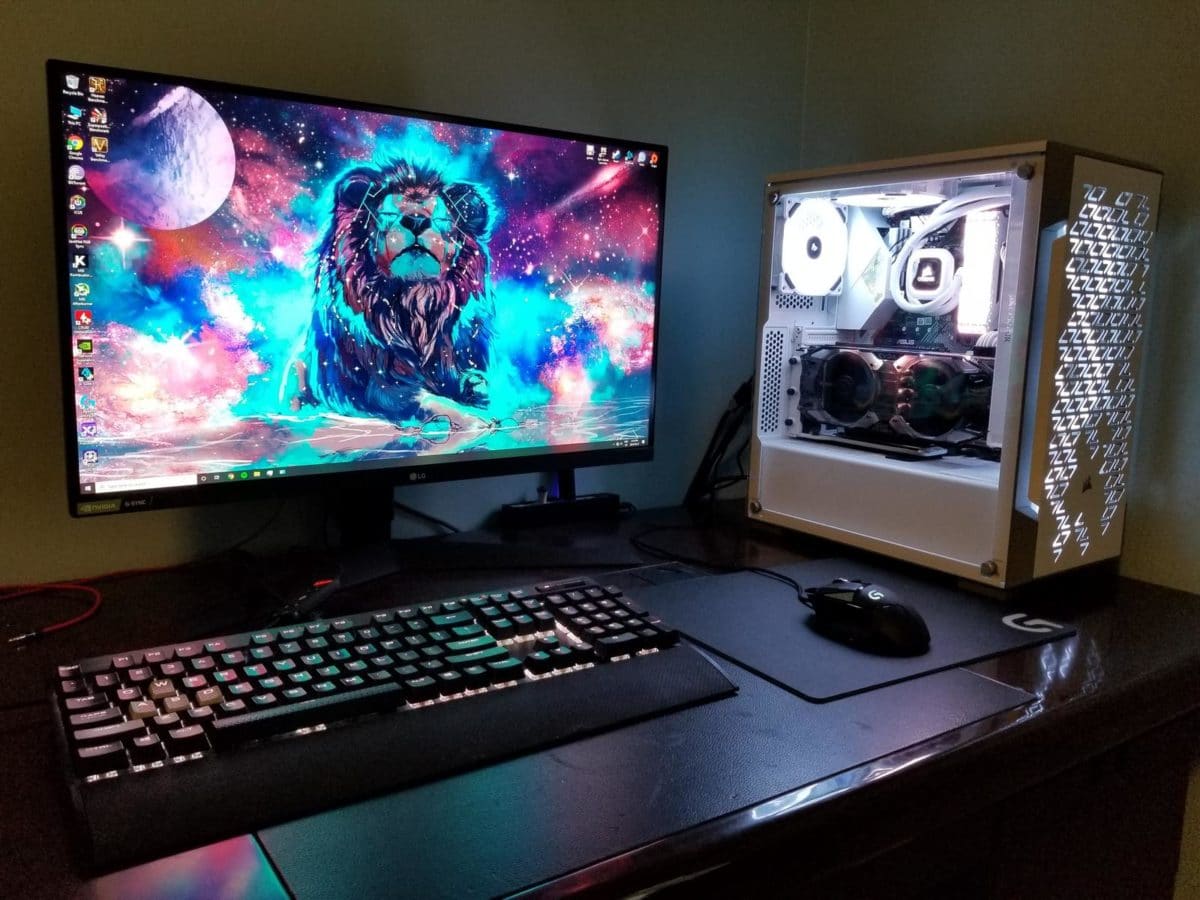 The clean white of the case paired with the white RGB in this build helps to make it look sleek and stylish. There are a few spacing issues with the case and components, but overall it looks like a solid build.
---
⓶ "In For a Penny…" by JNorthStar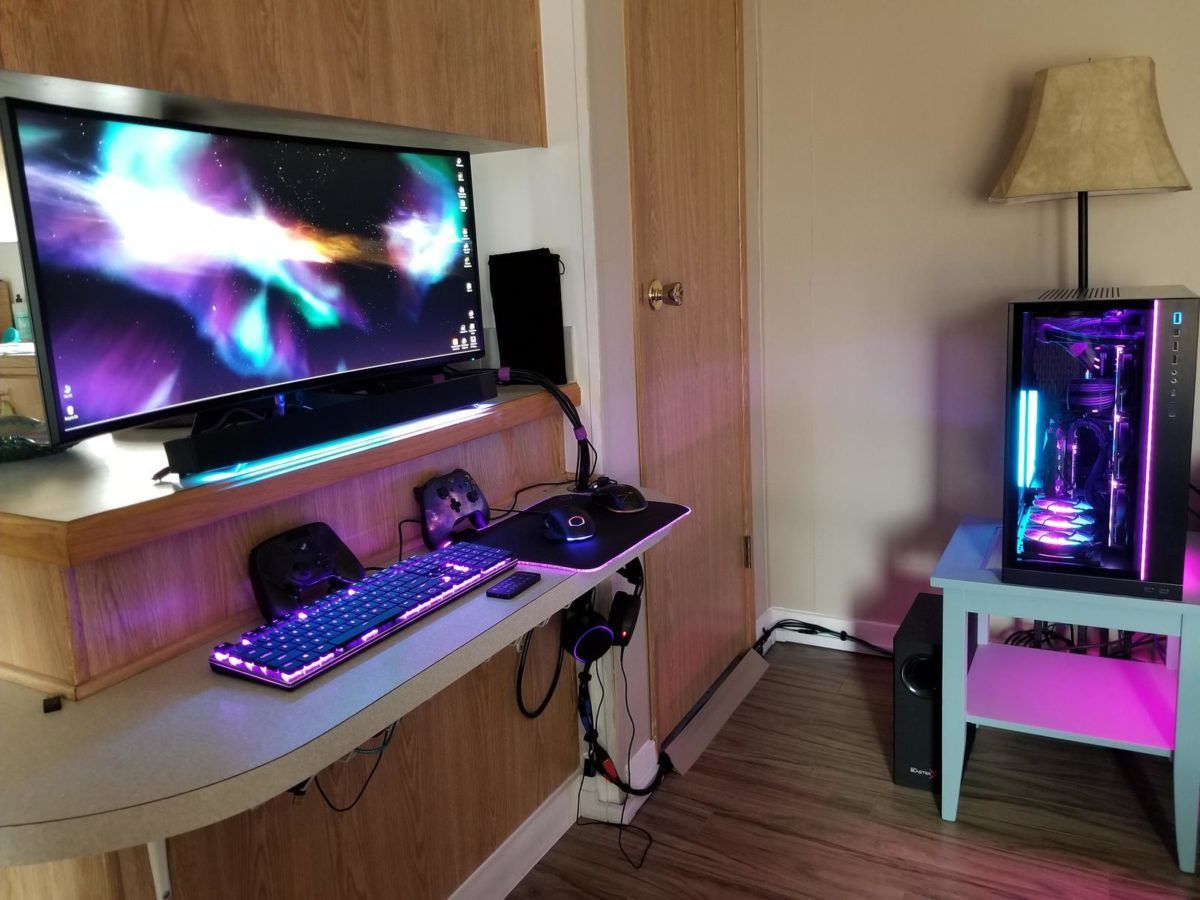 This is by no means a "budget" build. This build would be more than capable of handling the best AAA titles, as well as 4K gaming and even VR. They've managed to make great use of small space and created a build that should have them supported for gaming for many years. It's pretty impressive.
---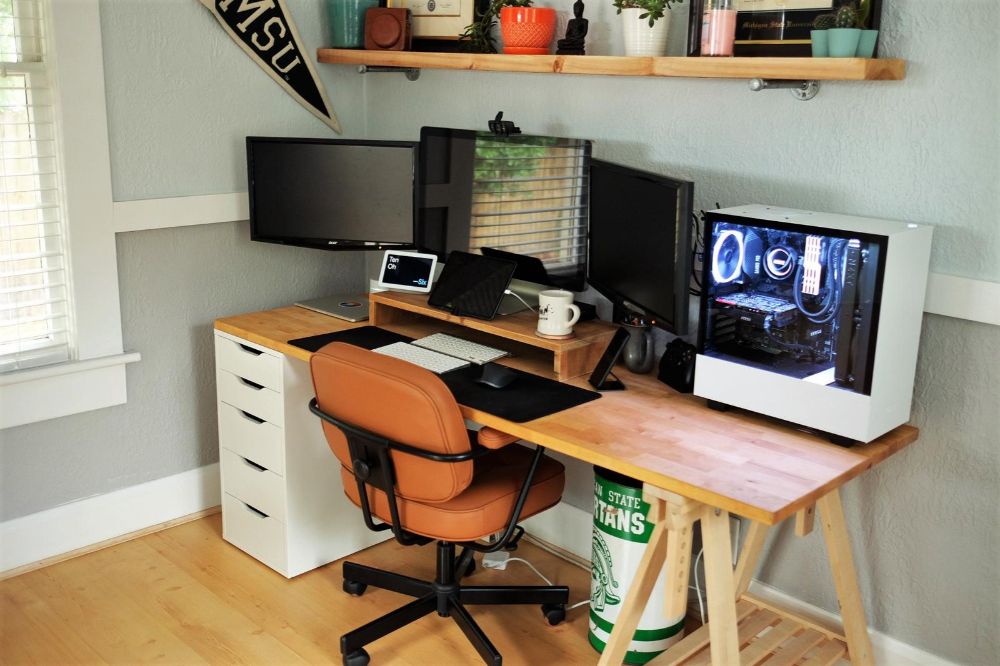 Prefer a more casual, relaxed atmosphere? The Zen Workstation by Andrew Wheatley on Part Picker is your ticket to tranquility. Unless, of course, you're in the mood to game. In which case, this setup absolutely screams. It's got everything you need for competitive action, from triple screens to an NZXT case loaded with top-tier components like a Ryzen 5 processor and a GTX 1070 graphics card. It's a workstation that meets a gaming setup that's guaranteed to blow your mind.
---
⓸ I Am Groot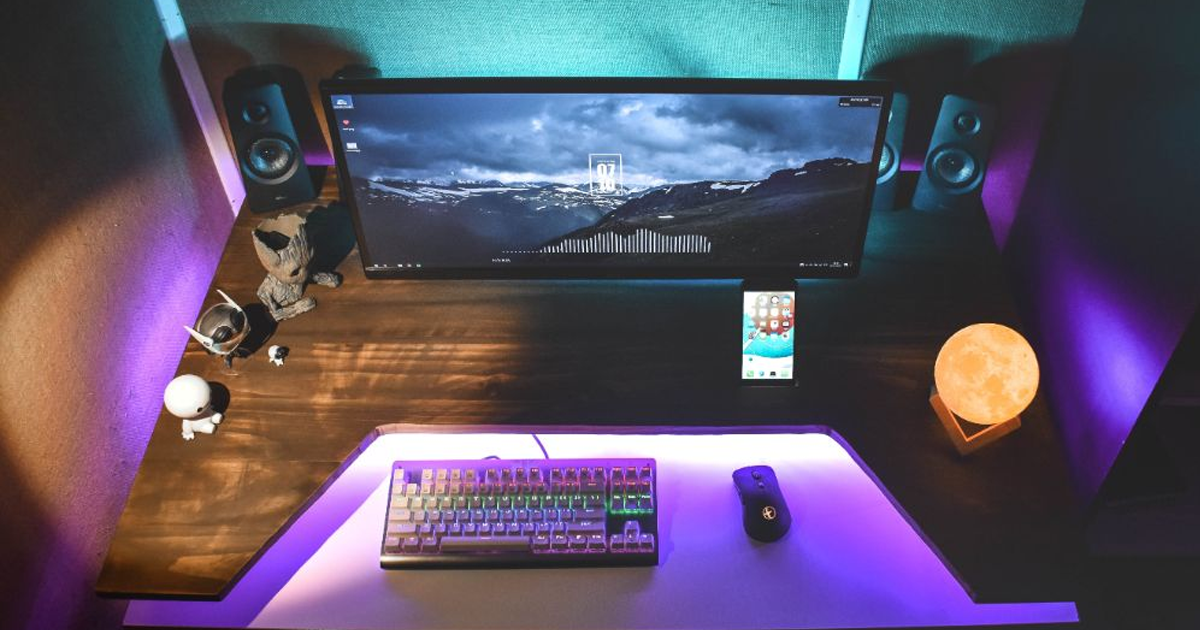 If you're lacking space but don't want to compromise on the desktop area, this is an ideal solution. What you see is two desks: the top wooden one, and the bottom white one. This dual-desk combo adds depth while giving the user an ergonomic spot for their RGB Tenkeyless Keyboard and wireless mouse. The computer itself is stored underneath everything, leaving plenty of room for gadgets and gizmos aplenty. And yes, you see that correctly. That is Groot. And four speakers.
---
⓹ Minimalist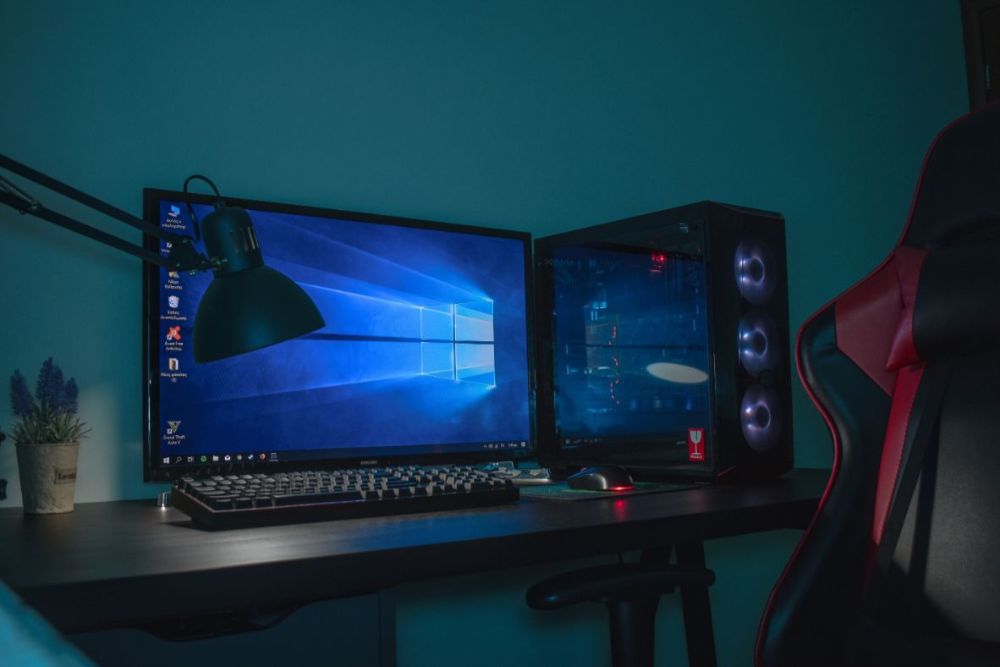 Lastly, just a minimal gaming setup. You've got your simple Display, a wireless keyboard & mouse, and a few accessories. No frills. To the right, you'll find a performance powerhouse that contrasts the minimalism very nicely. Everything comes together with the two-tone gaming chair that sends this build to the next level.
---
Top 5 Online Shopping Sites For Gadgets and PC Parts

Did you know that Newegg is one of the top sites, most Buyandship members go to? It's the leading tech-focused e-retailer in North America, with a global reach that offers a comprehensive selection of the latest consumer electronics, entertainment, smart home, and gaming products. If you're planning to buy a tech component that isn't available in the Philippines, you can snag them in Newegg and have them shipped straight to your door in the Philippines via Buyandship!
---

One of the top go-to tech sites for our BNS members is B&H Photo Video~ If you want to save big on your favorite tech brands like Apple, Lenovo, Canon, and more, this is the right place to go. B&H Photo Video, as their name denotes, started as a company that caters to people who love photography, film, music, art, and technology. They are mostly known for their visual and audio products but their technology sector is to die for as well.
---

You might be already familiar with Amazon U.S, Buyandship's leading online shopping site for our members. Everything you need, Amazon has it for a lower and/or discounted price. Most of our users have bought Macbook from Amazon, PC Processor, Keyboards, Video Cards, Smart Devices, and More! When in doubt, always go to Amazon and have it shipped straight to your home in the Philippines via Buyandship PH
---

If you want to save further on your tech gadgets, why don't you visit the largest Marketplace in the world? eBay US! Whether you're looking for brand new or certified refurbished electronics and PC Parts~ eBay is the place. You can buy your tech products for the retail price the seller posted or bid a price on auction to save more money.
---

Established in 2013, Yoho is one of Hong Kong's largest e-commerce stores with over 20,000 listings~ Yoho tops the ranking of Hong Kong electronics products with affordable prices on quality brands like Amazon Devices, Nintendo, Dyson, and other related products.
---
PC Parts That Has Already Been Shipped via Buyandship
⓵ G.SKILL Trident Z Neo (for AMD Ryzen) Series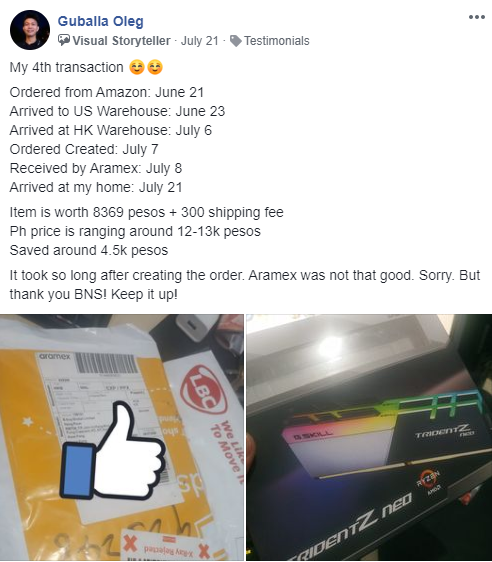 ---
⓶ ASUS ROG Crosshair VIII Hero X570 ATX Motherboard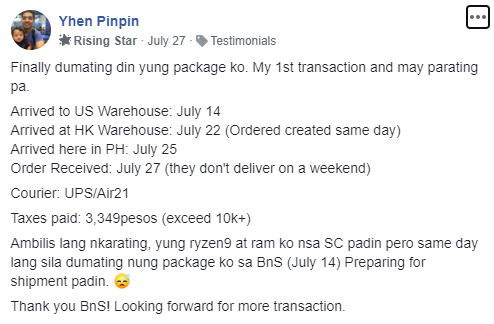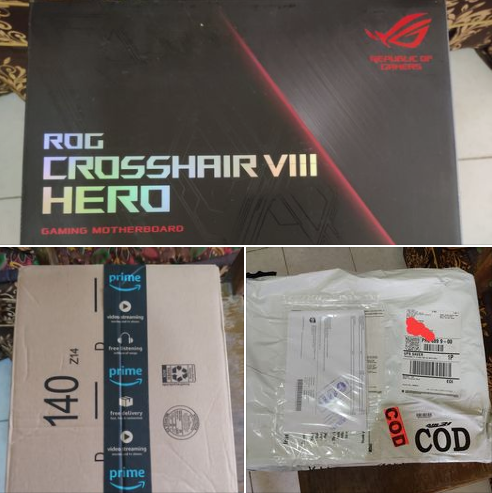 ---
⓷
Ryzen 5 3600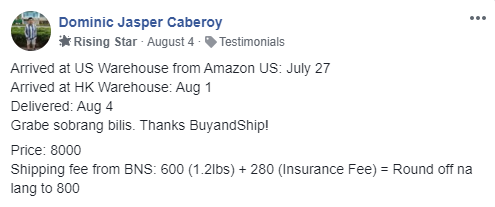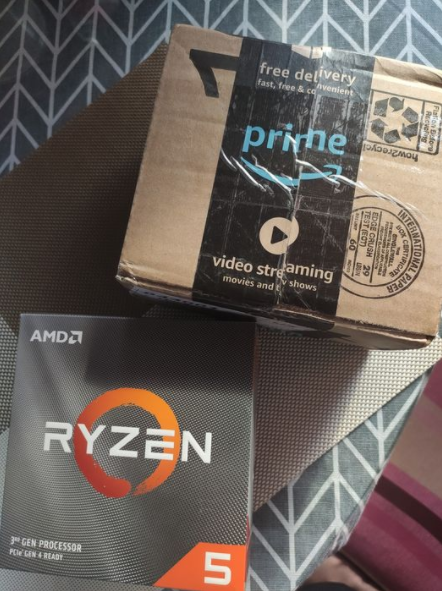 ---
⓸
Razer Mamba Wireless Mouse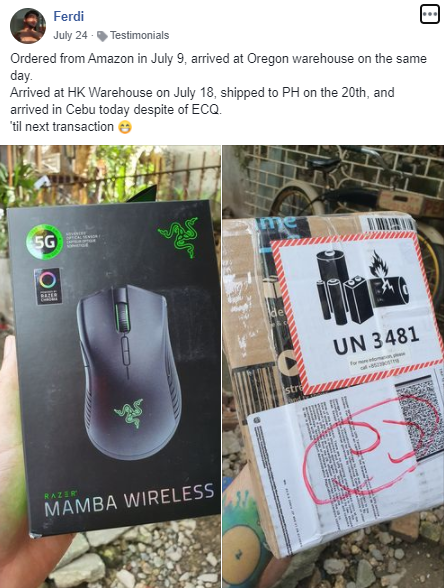 ---
⓹ Viper Ultimate Gaming Mouse &

Razer Goliathus Speed (Extended) Gaming Mouse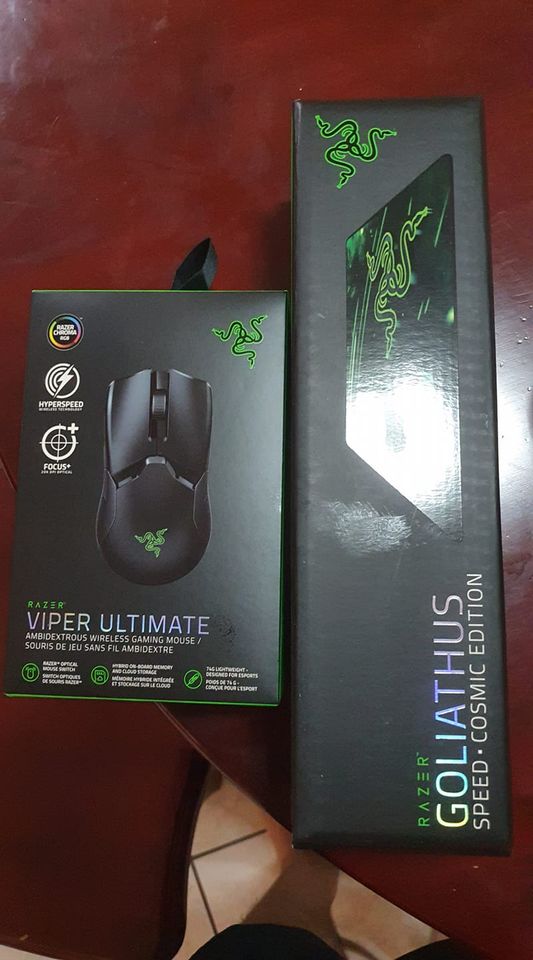 ---
Note: We hope you loved the products and gaming setups we recommended! We just wanted to clarify that the deals and prices are accurate as stated at the time of publication. We do not own nor sell any of the products above. All credits are due to Amazon alone.